Sticky Beaks Look Back On 2019 #AndBeyond #HappyNewYear
Published On Wednesday 1 Jan 2020 by Sticky Beak
See All Recent News Articles
Well folks, can you believe that we're waving goodbye to 2019? Not only is this the end of another year, it's the end of the first decade of this millennium! If someone had said to me in 2000 "you'll be writing your own blog", I'd have laughed them out of town.
From that first meal out back in 2013 to where we are now, has been a real adventure. We tend to have the focus of the blog in Derbyshire (our home county), but we have been getting invitations from further and further afield. Food is our main priority but we have diversified into drinks as well over the years again, with individuals and companies approaching us to ask if we'd like to visit or if they can send us samples to try. We now write about food and accommodation here at home and abroad too, and I love visiting Spa's (Landal Darwin Forest in Darley Dale, The SPA at Ye Olde Bell Hotel in Barnby Moor and the Garden Secret Spa at Chesterfield's Ringwood Hall are all fab!).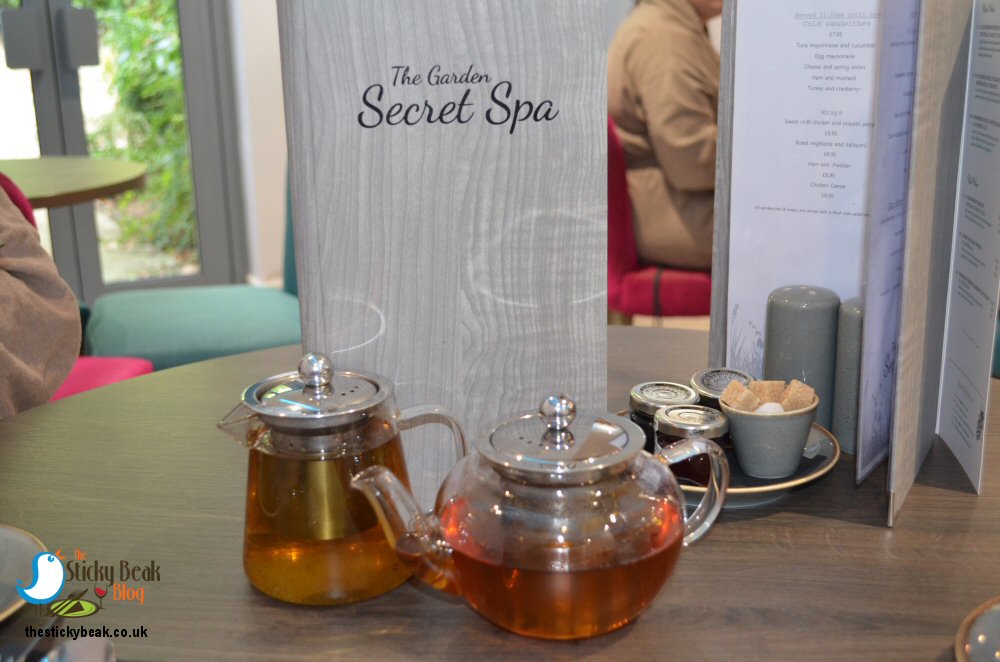 Afternoon Tea & SPA Day At The Garden Secret SPA, Ringwood Hall

I've never been a big drinker of lager, beer and ales, so when Derventio invited me along a couple of years ago to one of their brewery tours I got my eyes (and horizons) well and truly broadened. I think this was the moment I made the conscious decision to say yes to all offers, as long as they were linked to food and drink. I had always been quite reserved and stayed in my comfort zone, so the blog gave me an outlet to explore different things.

I'm lucky to have such strong support from my best friend /husband, and we've shared the blog journey together with him as the photographer. I have a good eye for a shot, but I seriously lack the skills to take any good quality snaps .Luckily, The Man is a whizz with the camera and his photos bring the food and drink to life brilliantly; thanks handsome, you're amazing!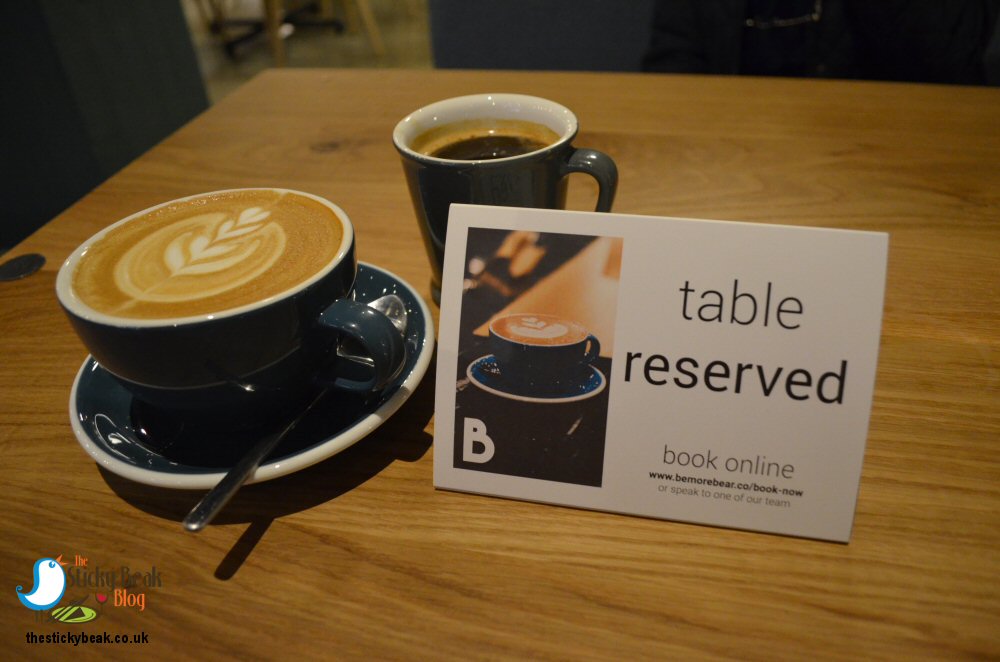 Bear Coffee House, INTU Derby

Over the decade, the blog has featured in local and national newspapers; I even did a transatlantic e-interview whilst holidaying in the U.S.A and Canada! We won an award for best food blog in England from LUXlife too. This may come across as bragging, which isn't the intention, but I'm not going to shy away from the pride I feel for the blog either. I am always mindful that it is because of the skill and passion of chefs, cooks, brewers and makers (and the amazing things they let us try) that I get to write the blog; so massive heart-felt thanks to each and every one of you.

A lot of folk think that we simply get "free meals", which isn't the case at all. Sometimes we don't pay for the food ourselves, but we don't just rock up at a venue, scoff the grub and run either! Before we go, we do research about the venue (its age, history etc.), get ourselves there using our own vehicles and petrol (paying for parking too) or pay for public transport. Afterwards, we edit the photos, write the article and format everything for publication on social media platforms.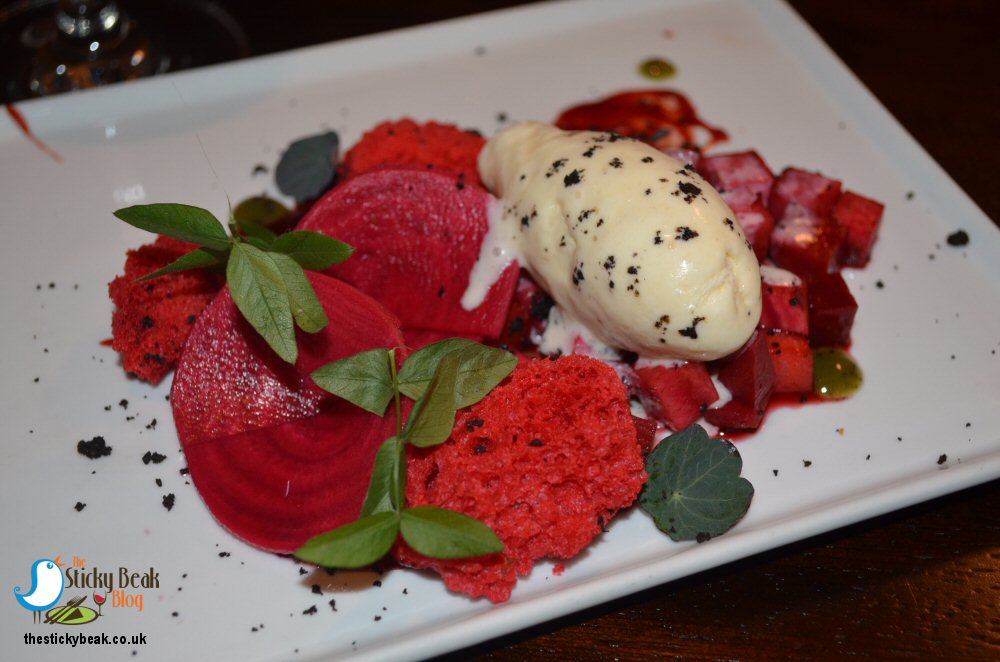 Starter At Silversmiths, Sheffield

We also make it crystal clear to venues that even though they invited us along at their cost, it doesn't automatically mean that they will get their food reviewed. Our criterion for getting a food review is simple: if we'd recommend it to our friends and family, then it gets "Hot Wings" and is published. This doesn't mean that the venue has to be perfect though, in fact, I don't think such a place exists! Any review is a snap-shot of our experience and that moment in time, something that I think gets forgotten sometimes. We get comments such as "it wasn't like that when we went", or "that dish wasn't on the menu when we visited"., but I can only write about the experience we had.

Hopefully this provides a guide as to what you can expect, but you have to try it for yourselves and draw your own conclusions. And in case you're wondering, yes we have visited plenty of places that haven't had reviews written; some where we've bought the meals ourselves, others that we've been asked to go and visit.



Afternoon Par-Tea At The Village Hotel, Nottingham

2019 has been another fun-filled year for the blog and certain trends are still going strong; the afternoon tea shows no signs of quietening down and we partook of several delicious ones. Takeovers are, excuse the pun, taking over, and I think they're a great idea for places that don't have their own chef or don't open themselves in the evenings but are willing to let others use their facilities.

Derby's El Contador did a takeover Mexican evening at Elements Tea and Coffee House and this fab venue (run by Pete and Stephanie Marris) now houses the brilliant Incognito Dining every Friday and Saturday evening. I'm going to take credit here for introducing Elements and Chef Joe Wood (Incognito Dining's owner); I knew they'd be on each other's wavelength, and turns out I was right! Team Jack Rabbit (a.k.a Matt and Jasmin) do a cracking Sunday lunch from the kitchen at the Seven Stars pub in Riddings too, and this iconic British meal is also enjoying its 15 minutes of fame; Hide and Fahrenheit Bar and Grill (both in Derby) serve a great roast lunch too, if you fancy giving them a whirl.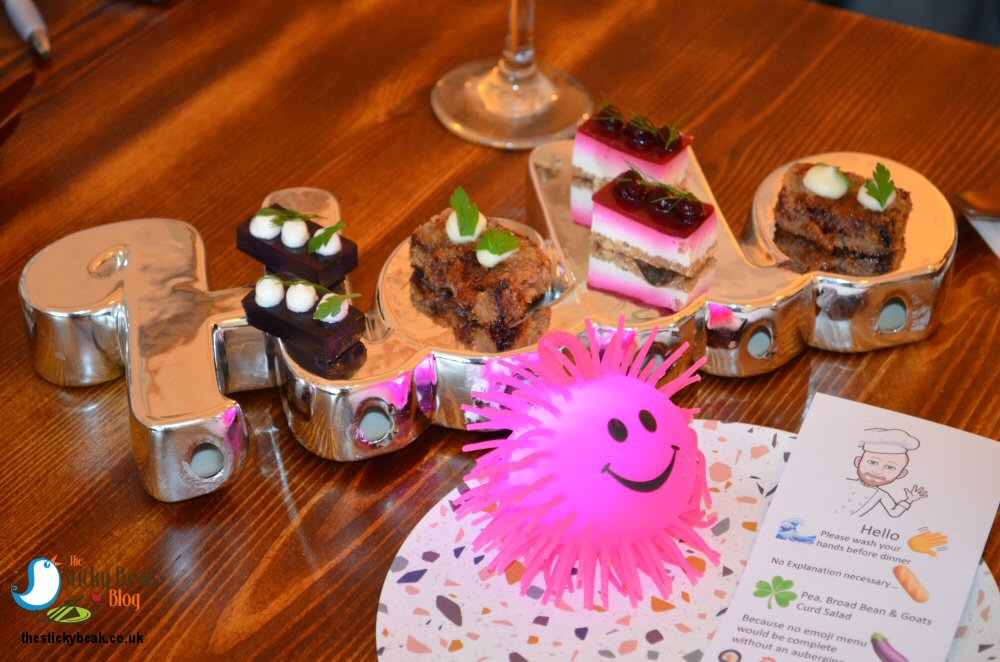 The Emoji Menu By Incognito Dining At Elements Derby

Steak is still a popular choice for diners, and we've had some corking times eating beef; Marco Pierre Whites restaurant in Nottingham was superb, as were Butchers, and Son of Steak. The village of Annesley has a fab venue called Porterhouse by Barlow's that serves gorgeous steaks if you don't want to go into the city itself.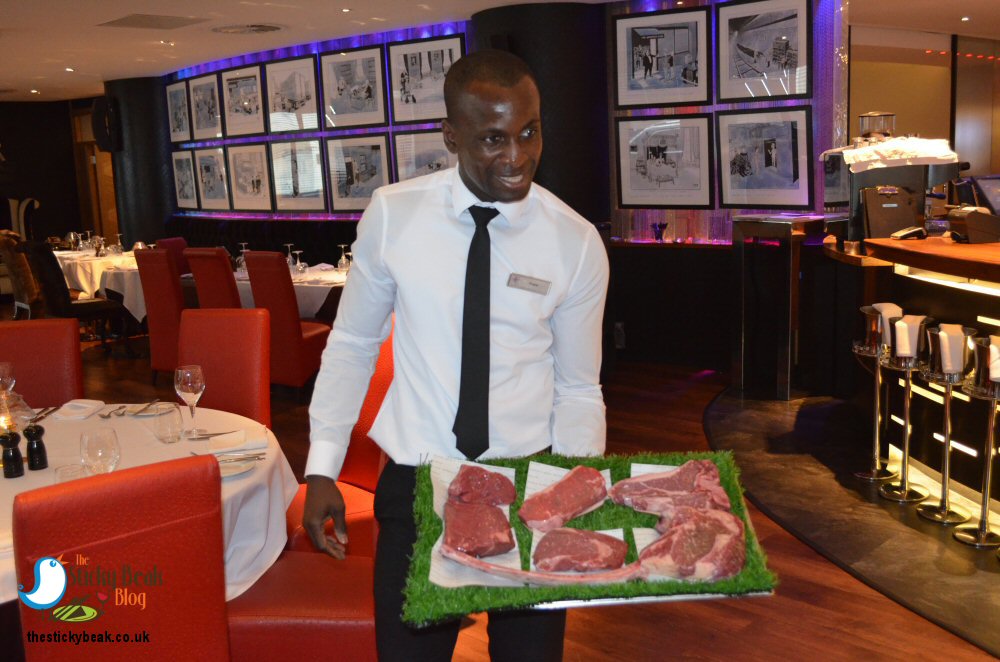 Choice Of Steaks At Marco Pierre White's Steak House In Nottingham

For those that don't eat meat for health or ethical reasons, the rise of vegetarian and vegan offerings will delight you. Long gone are the days where your only choices were Linda McCartney's range or a sad looking nut cutlet; now the sky's the limit when it comes to meat free cuisine! Whilst I do like a good steak, I have eaten some cracking meat free meals too, and we do try to have meat-free Mondays in the nest – every little helps as they say.

Cocktails are still firmly in the spotlight and we've been lucky enough to be invited along to some incredible cocktail masterclasses and experiences over the year; Vodka, Rum and Gin all hold a special place in my heart now! Just as Chefs are passionate about their food, so baristas and mixologists are championing their skills and art, creating ever more fantastic concoctions for our delight. Will and Tom at Revolution, I salute you, sirs.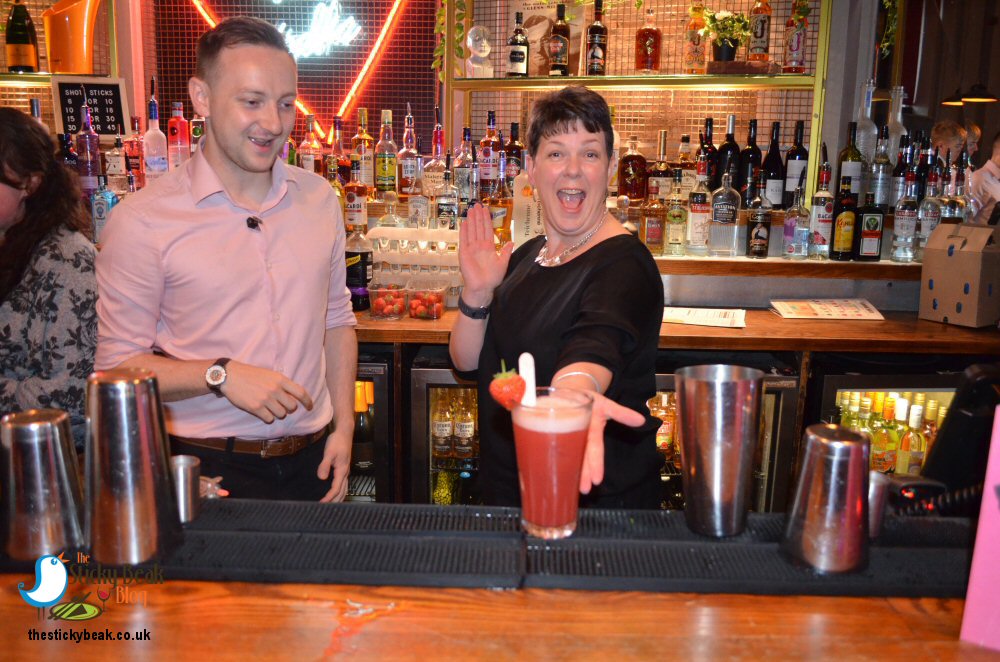 Cocktail Making At Revolution Derby

I got to be an actual, bona-fide judge in the Love Marketing Bake Off held at Stancliffe Hall over the summer, alongside Chef Simon Lilley of Coghlans Cookery School. It was no hardship at all to munch my way through oodles of cakes, biscuits and scones over the heats, and even less of a chore to savour the treats on offer in the final. The level of creativity and dedication was phenomenal, even if it didn't always pay off in the time allowed: top tip = allow time for your cakes to cool before attempting to decorate them with any form of decoration.



The 50's American Diner In Church Gresley Near Swadlincote

This year I sampled Black Cod (not Cod at all, as it turns out) at Chino Latino, ate authentic American dishes at the 1950's diner in Swadlincote (which is a real diner shipped over from the U.S.A!), and His Nibs got to create-his-own ice cream sundae at the Cast Iron Bar and Grill in Breadsall Priory. The blog even featured as Radio Derby DJ Andy Twigge's letter "S" in his A-Z of Derbyshire and the East Midlands, too. Now that was a real honour, talking to such a superb chap as Twiggy.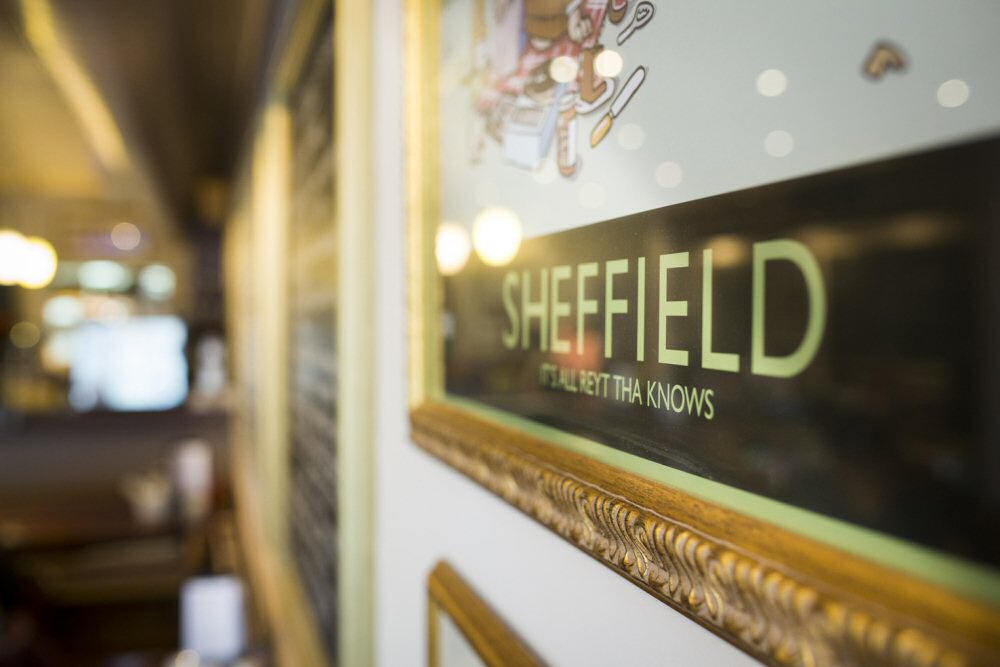 Thyme Cafe In Broomhill, Sheffield

Perhaps the biggest change this year was when my Chick became my Fledgling as she moved to Sheffield to study at University, but she can't get rid of her 'rents that easily! We simply began to try some of the Steel City's eateries, along with Mummy Bird. So far we've done the ubiquitous bottomless brunch at Revolucion de Cuba (well we needed a rest after some serious retail therapy!), eaten authentic Teppanyaki at WasabiSabi, sampled coffee at Tamper coffee, had a rather fine dinner at Silversmith's, Thyme Cafe, and Graze Inn, and had a flock Sunday lunch at The Lescar. It's been a whirlwind few months!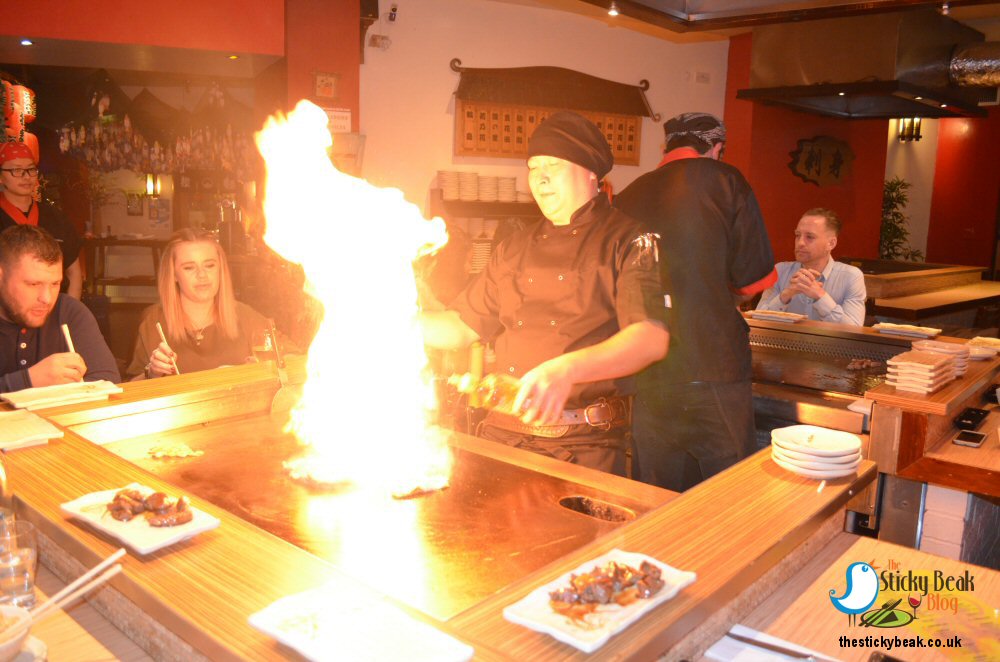 Plenty Of Theatre At The Teppanyaki At WasabiSabi, Sheffield

I'm going to end with this little snippet-cum-thought: 2019 has seen many new venues open their doors, but it's also seen many others close. If you don't want your neck of the woods to lose its cafes and restaurants, then you have to actually give them your trade. Use them or lose them!!

I wish you all a wonderful New Year; may 2020 be a happy, healthy one for you all. Let's have you 2020, we're ready to see what you've got in store for us here at Beak H.Q!!.