Sticky Beak's #AfternoonTea Recommendations For #NationalAfternoonTeaWeek 2018
Published On Sunday 15 Jul 2018 by Sticky Beak
See All Recent News Articles
Who doesn't love an Afternoon Tea? It's something that has been becoming increasingly popular over the last couple of years, and the trend doesn't look to be slowing down anytime soon!

Such is its appeal that there is even a National Afternoon Tea week dedicated to celebrating it; this year (2018) it will be from Monday 13th – Sunday 19th August inclusive.
It seems that it originally started as a humble "stop-gap" to keep energy levels up; dinner often wasn't served until 8pm and since lunch was a bit hit-and-miss, it could have been a while since breakfast!

A clue to the main beverage served at this period lies in its name, Afternoon TEA. It seems this was made popular by Anna, 7th Duchess of Bedford, who would invite friends to partake of afternoon walks in the fields. After the activities were done, they would find themselves a tad weary and pots of tea served with light snacks were the perfect antidote to this fatigue.

The upper classes really made a social occasion of this simple afternoon offering, especially after Her Majesty Queen Victoria partook of this fashionable event. It was at this time that the "tea reception" came to fruition; extravagant, bountiful affairs that ranged from intimate groups to the crème de la crème of high society gathering en masse.
Typical foods served at an Afternoon Tea were small finger sandwiches, Scones with jam and cream, cakes and pastries of differing varieties. The aim was to restore energy levels, cheer the mood (somewhat flagging after midday), and as previously mentioned, see you through until dinner time.

Like so many other things, Afternoon Tea has evolved since it began back in around the 1840s. For a start, Coffees and Hot chocolate are now routinely offered alongside the humble cuppa. For those in the mood to celebrate (or just because they fancy it!) there is a plethora of alcoholic options to choose from as well; ever-stylish Champagne, modern fizz a.k.a Prosecco and uber-English tipple, Gin.

The ubiquitous tiny finger sandwiches have also undergone a makeover, now coming in rounds, triangles, small squares and also on a mix of both white and brown breads. Not bad for something so humble!

Purely in the name of research, *cough, cough*, The Man Bird and I went around the county and just over the border sampling many different Afternoon Tea interpretations to bring you, our dear readers, some inspiration should you fancy partaking in this most civilized of afternoon pursuits.




We visited a range of settings, taking in one of our counties' finest estates, Chatsworth, along the way. We also did it as a stand-alone occasion, as well as combining it with Spa experiences too. The Champagne Afternoon Tea was sampled, as well as non-alcoholic versions; so we really did run the gamut for you – or at least we tried our best to. These are the venues we visited, with a brief highlight; for the full review on each venue, please follow the links
Croots Farm Shop Cafe
Possibly the hugest Afternoon Tea of the lot!! – Duffield.
Read The Review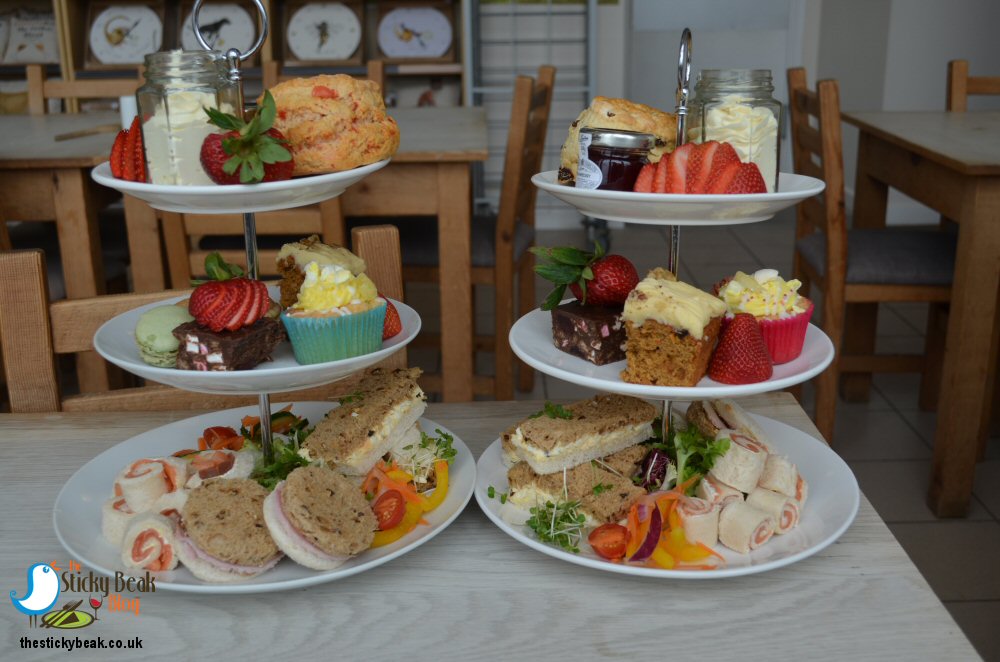 The Orangery at St Elphins Park
Afternoon Tea is a most beautiful setting - Darley Dale near Matlock
Read The Review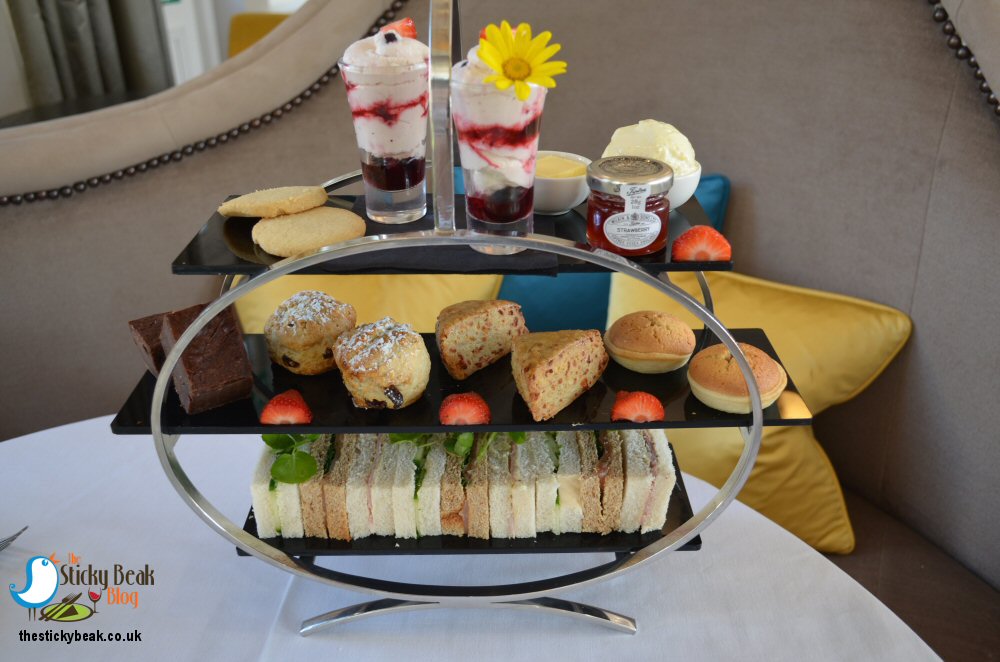 Pekoe Cafe at The Northern Tea Merchants
Great hospitality and service - Chesterfield
Read The Review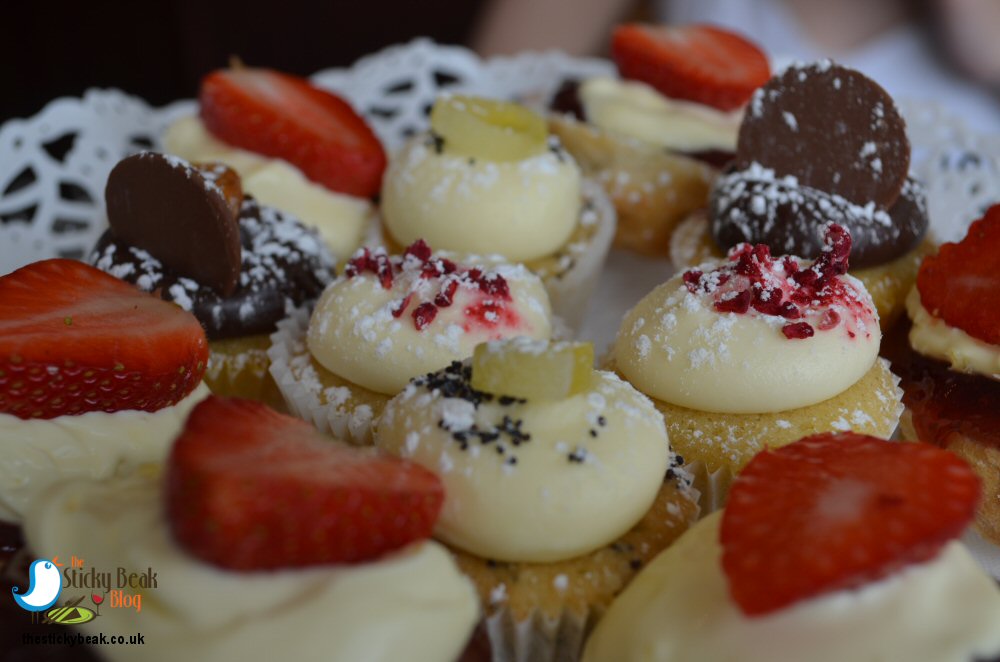 Cavendish Restaurant at Chatsworth House
What can you say, but "WOW"!! Unbeatable venue, top notch service.
Read The Review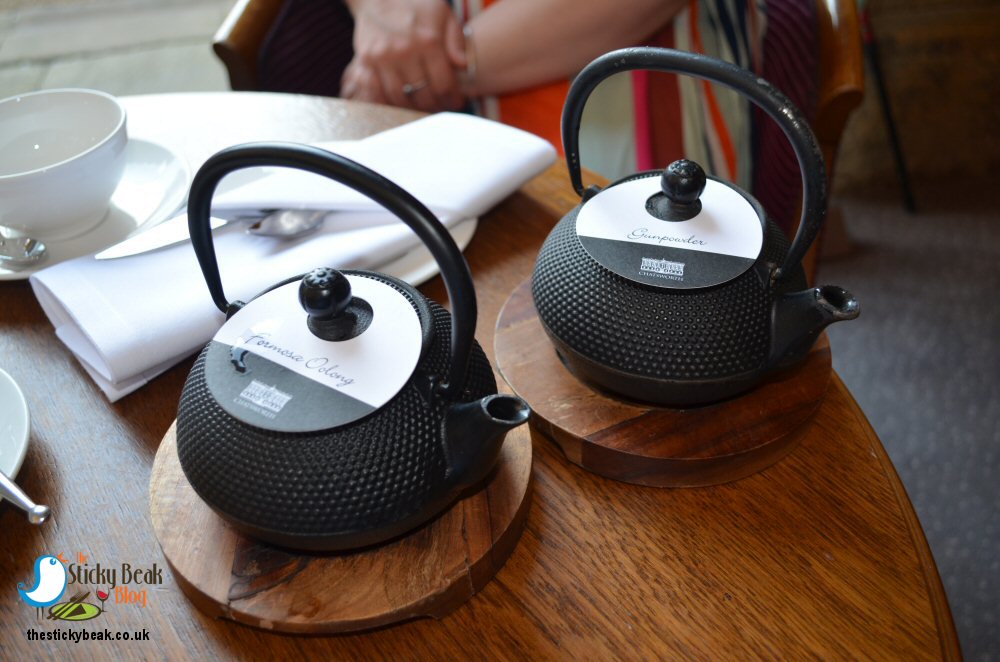 Harts Restaurant, Nottingham.
Superb staff, and a great selection of teas – they even come with a timer for the exact infusion time!!
Read The Review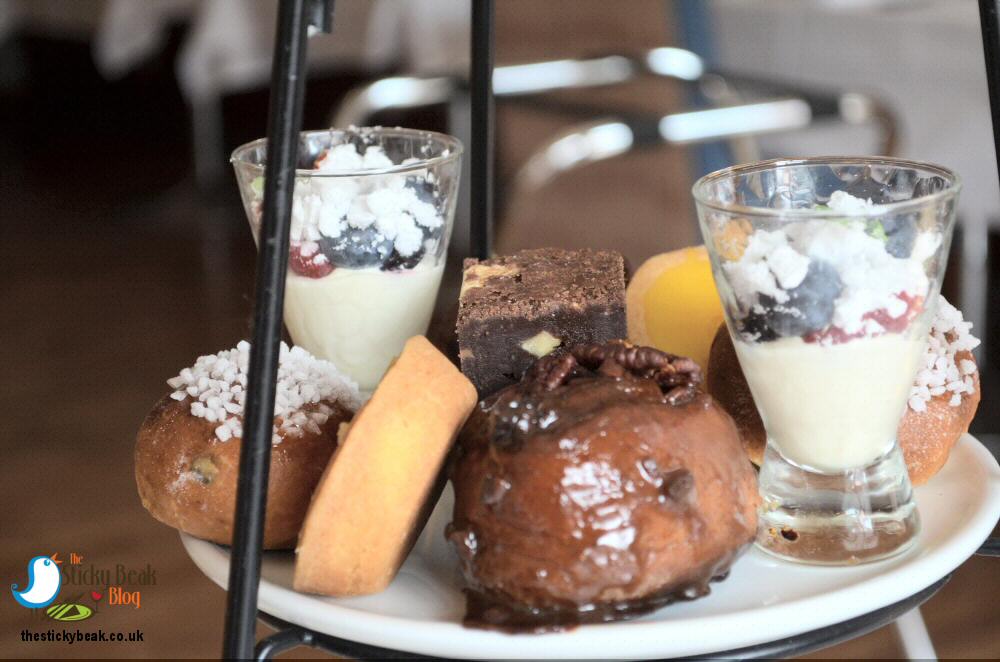 Hilton Hotel, East Midlands Airport
Champagne Afternoon Tea combined with a day in the Spa. Chomp and chill? Don't mind if we do!
Read The Review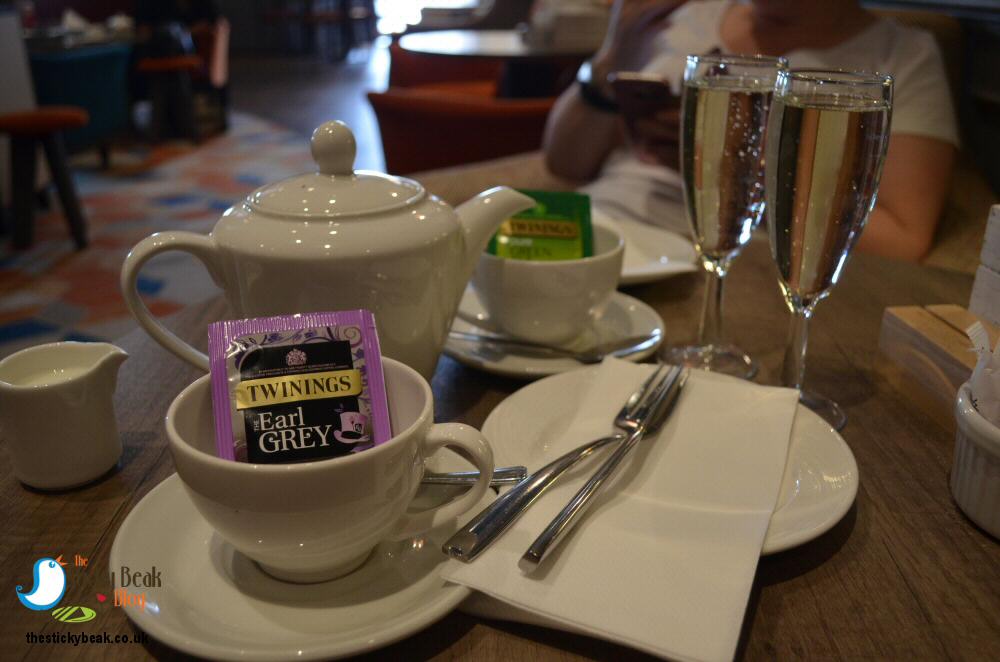 Lisa Jeans at Bennetts Department Store
Quiet, refined and understated. Beautiful savouries - Derby
Read The Review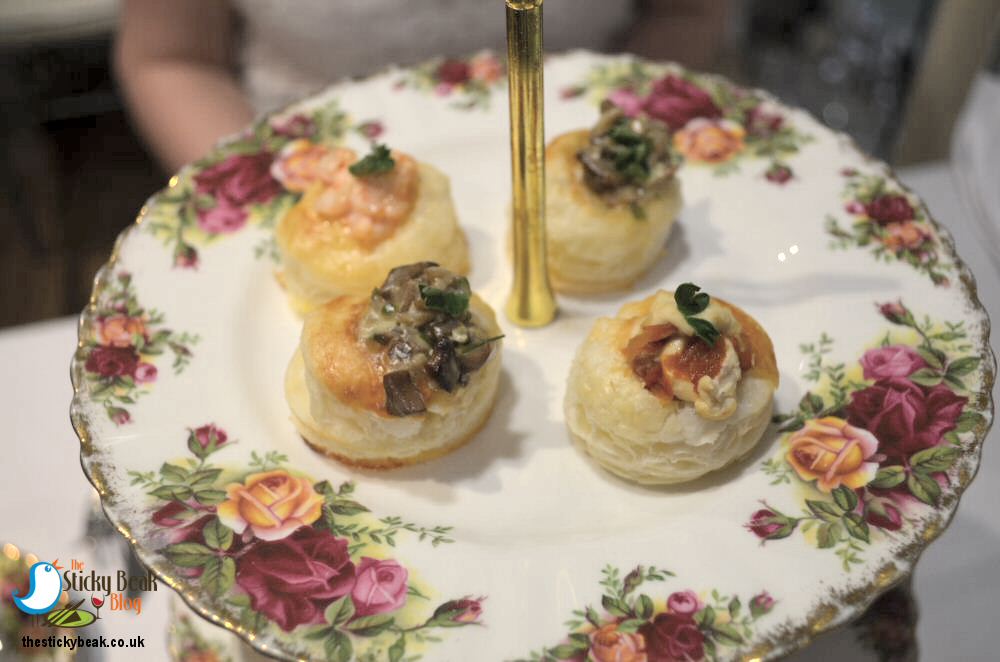 Ringwood Hall - The Garden Secret SPA
Combining the "Floral" Afternoon Tea with a Spa day - Chesterfield
Read The Review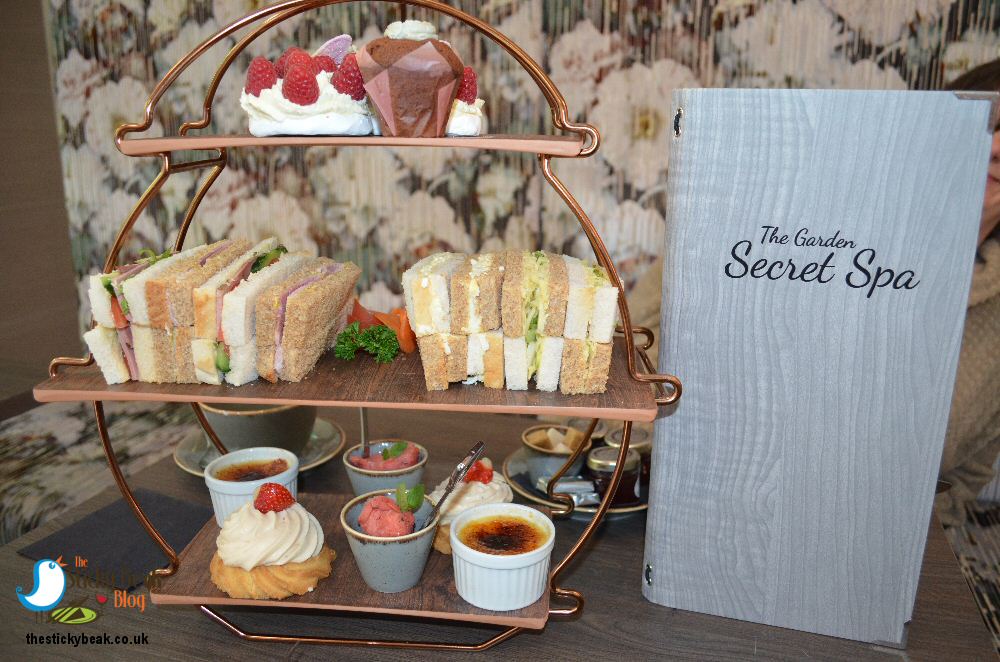 Browns Bar & Bistro, Mansfield
Gorgeous Avocado and Courgette cake and I loved the knitted teapot cosy that my teapot had!
Read The Review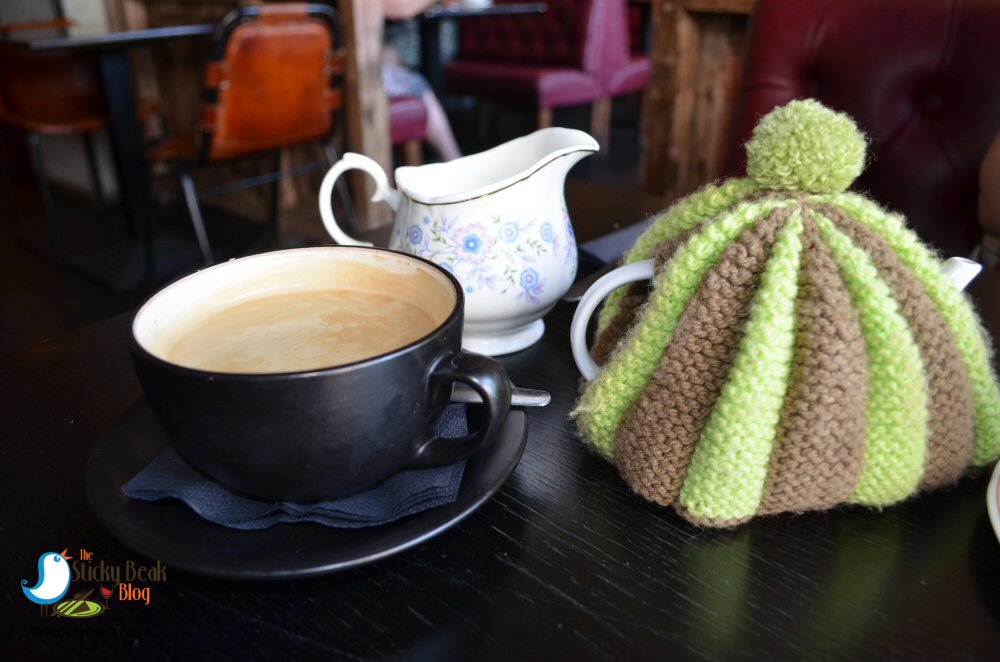 The Birdcage Tearoom, Leabrooks
Possibly the quirkiest premises you will ever encounter! Very friendly, and George the Canary serenades you whilst you eat
Read The Review





The Curious Tavern, Nottingham
Fantastic venue, nicely balanced selection of sweet and savoury items.
Read The Review





What His Nibs and I liked was the difference in ratio of sweet: savoury throughout the venues, it kept things interesting. Each venues personality came through in some way, whether it was homemade items, their presentation method, or the staff demeanour. Hand on heart; I can happily say that we didn't have a single bad experience at any of the venues we visited.

Why Not Make Your Own Afternoon Tea.

For those of you that can't indulge in Afternoon Tea for whatever reason; health, finances, or location, why not consider hosting an Afternoon Tea in the comfort of your own home? You can buy some fancy bread and cut it into different shapes, use mis-matched plates, cups and saucers, and even get out some kitsch doilies if you're so inclined! There are some fantastic bakeries in our county; The Loaf at Crich, Luke Evans in Riddings and Derbys' Spondon Bakery.

Our friend James Pogson of Northern Tea Merchants kindly recommended a couple each of Teas and Coffees that would pair wonderfully well with Afternoon Tea. First up is a classic brew – Ceylon Green Jasmine Tea – perfect for summer I think.

I love listening to a good story, and this tea comes with a lovely one. James' friend Lal lives in Sri Lanka, as does Lal's brother who happens to own a tea factory. When they have dried and rolled the tea it is spread out on a sheet on the ground, then another sheet is placed over the top of the leaves that has 4 times the weight of the tea in Jasmine blossoms on it. A third sheet covers the Jasmine blossoms and they are left to infuse their scent into the tea overnight.




Tea itself is very hygroscopic, meaning it readily absorbs other pungent flavours that are near to it. Lal and his brother simply add a few Jasmine blossoms to the tea mix to give it added visual appeal. When you open a packet of the loose leaf tea, the wonderful aroma wafts up your nose, and it truly is gorgeous. To brew this tea you need to leave it 3-5 minutes (depending on your preference) in water that is 80c. Alternatively, why not try it cold, served over ice?

The other tea that James has recommended is also a Green tea; Japanese Sencha with Blossom. Flavoured with Cherry, this is a light, refreshing, delightfully flavoured brew in James' words. Sencha has the same characteristic as Darjeeling, in that its flavour depends on when and where it was picked and made. When picked at the right time, Sencha is sweet with a gentle vegetal taste.

Northern Tea merchants take inspiration from the Japanese Hanami festival in their use of blossom, although it is Rose petals rather than Cherry Blossoms that they use. The reason for this is the greater resilience of the rose petal when hot water is added. One great factor to consider with Sencha is the fact that it is drunk hot or cold without milk; perfect if you have a lactose or dairy intolerant afternoon tea guest.
The first coffee James recommends as an Afternoon Tea partner, Ethiopian Mocha Djimmah, is the stuff, literally, of legends. The story goes that an Ethiopian goat herd called Kaldi noticed his goats were dancing and bleating with joy after eating red cherries from a certain bush. Kaldi took the cherries to his Imam, who laughed and threw them in the fire; 20 minutes later the smell of the roasting beans/pips from inside the cherry had them captivated. After a brief period of experimentation, coffee was born!

Ethiopian Djimmah is best brewed for 3-4 minutes in a Cafetiere or filter machine, and is a light/medium roast. This is a lovely all-day drinking coffee and its light, winey, gamey taste can be enjoyed with or without milk.

Last on James' list of recommendations is Costa Rican Tarrazu Coffee. This pleasantly acidic, full-bodied brew takes its name from the 5th canton in San Jose province; this area is thought to produce the most desirable coffee beans. The Tarrazu coffee that Northern Tea Merchants in Chesterfield use produces a rich, creamy body with notes of Marzipan and dark fruit; they describe it as a shade darker than medium in term of roast depth. To enjoy it at its best, brew for 3-4 minutes in a Cafetiere, and enjoy at any time of day.

If you want to find out a little more about making your own Afternoon Tea then check out The School of Artisan Food who are running a course on the 16th August to show you how.

I hope this article has inspired you to go and indulge in an Afternoon Tea yourselves, personally I can't think of a better way to catch up with friends. Remember that venues will have a surge of interest thanks to National Afternoon Tea week (13-19th August in 2018), so if one of our venues has caught your eye, then ring ahead and book your table as soon as possible. Enjoy!!