Afternoon Tea At The Pekoe Cafe in Chesterfield
---
Published On Wednesday 20 Jun 2018 by Sticky Beak
See Recent Dining Out Reviews | See All Recent Reviews


I love making my Mummy Bird happy and surprising her, so when we had planned a retail therapy jaunt to Chesterfield with His Nibs and The Chick, I figured it would be a good time to make the most of the opportunity. It's been a fair while since The Man Bird and I were at The Pekoe Cafe within The Northern Tea Merchants premises on Chesterfields'' Chatsworth Road, and the food was lovely then, so we thought we'd try the Afternoon Tea this time round. You do need to pre-order the Afternoon Tea, so if you're planning to try it yourselves, please bear this in mind.
Chickadee didn't fancy the Afternoon Tea, so she had a Prawn Cocktail sandwich, made with Marie Rose sauce, instead. The sandwich came with a portion of crisps, a large side salad, and home-made coleslaw. The rest of us were treated to a selection of sandwiches and cakes that were presented on a large two-tier stand; His Nibs chose to have a Cafetiere of Tiger Stripes coffee to go with his treat, whilst Mummy Bird and I had loose leaf mid-season Darjeeling Tea.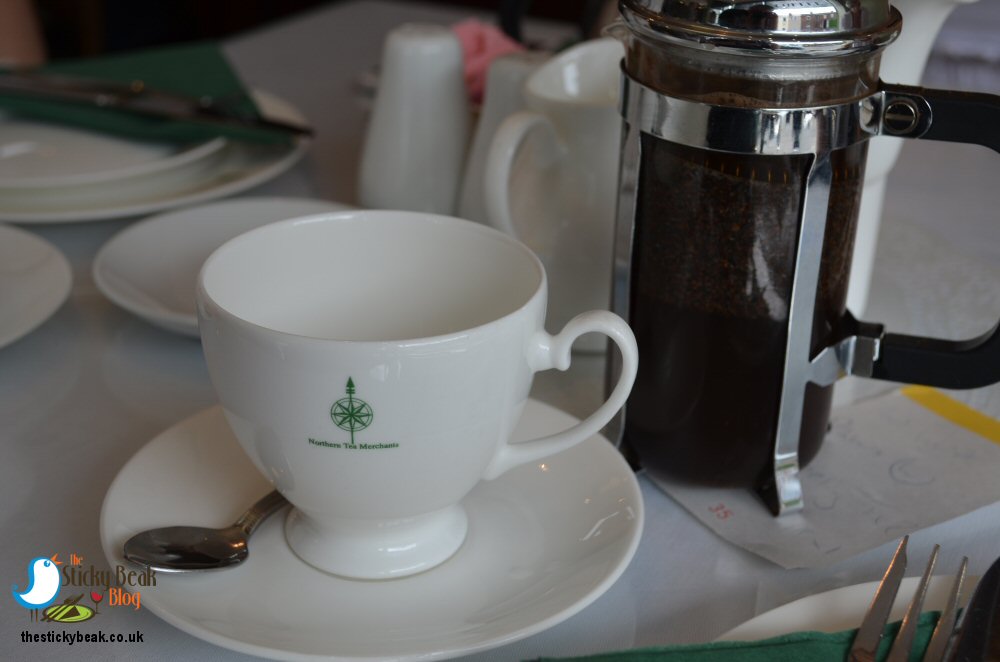 The traditional selection of dainty sandwiches to choose from are: Gammon Ham, Mature Cheddar Cheese, Cream Cheese and Cucumber, Tuna Mayonnaise, and Egg Mayonnaise; these are partnered by a selection of delicious handmade cakes, and the ubiquitous home-made scone, Cornish Clotted Cream and Jam. Rather handily, our fruit scones came out ready jam-and creamed for us, and very generously done they were too.

Given the dietary issues that had to be considered, Tracey Wallis (who runs the cafe within The Northern Tea Merchants building) worked with us and we had some slight tweaks. We had the usual Egg Mayo, and Gammon Ham sandwiches, but substituted Cucumber for Tomato, and had Pate and Cranberry as our fourth choice so that everyone in the group had at least two sandwich choices.




There was a nice mix of white, wholemeal, and mix-of-both, sandwiches; and a nice range of shapes and sizes too, so the platter looked lovely, as well as tasting great. All the bread was soft and springy, as it should be when fresh, and there was a range of flavours and textures to savour. Everyone remarked that the small wait was worth it to have the freshness of the food, and it does actually state on the Pekoe Cafe menu that their food is freshly made to order (patience is appreciated during busy times).

All the crockery on the table is white and has the Northern Tea Merchants' logo on it; the napkins are a corresponding green shade to pull the look together. Alongside the pot of loose leaf tea comes a pot of hot water for you to top the pot up with, and this got refreshed twice for Mummy Bird and I – we are a pair of tea-bellies, no doubt of that! The Man Bird also got a new large Cafetiere of Tiger Stripes as he merrily munched away at the range of tea treats.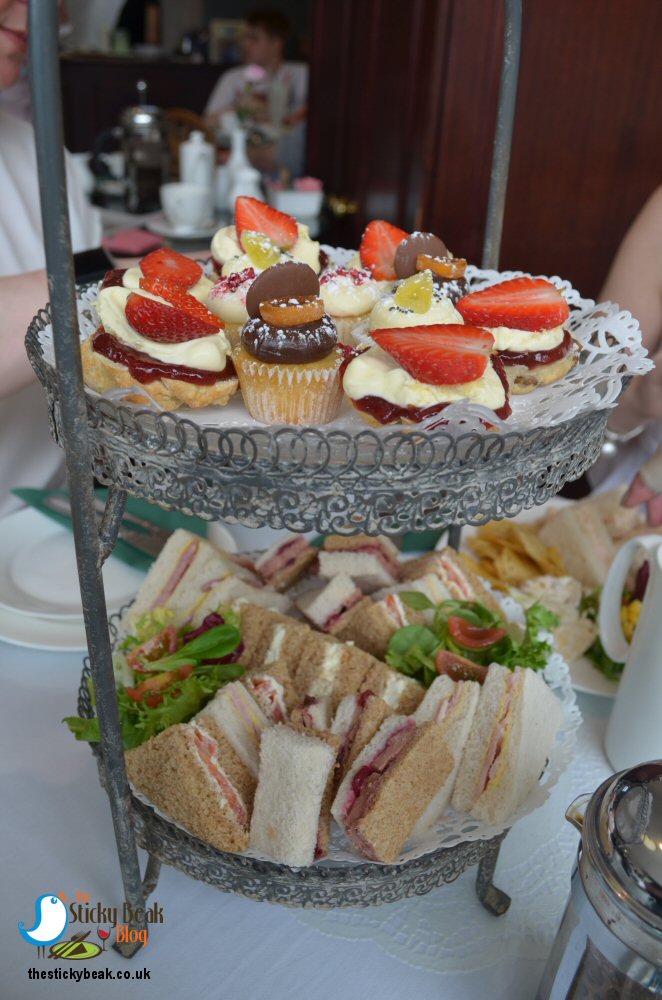 Having made our way steadily through the sandwich selection, we turned our attention to the sweet treats on the stand. We had mini sponges topped with chocolate orange ganache, Lemon, and Raspberry to choose from, as well as a multitude of miniature fruit scone halves.

The Chocolate orange sponge was super; a lovely light, moist sponge was topped with rich ganache that had a gentle Orange flavour to it, and a piece of candied orange decorated it. It didn't take The Boy Wonder and me long to demolish that gorgeous little morsel! Mummy Bird isn't a huge chocolate fan, so she began with the Lemon sponge. This had a lovely airiness to it and a great citrus burst in the mouth, which was enhanced further by the candied lemon on top of it. Hidden in the middle of the Raspberry mini sponge lay a surprise; when cut into, there was a dollop of jam in the middle that added to the moistness of this item and also gave a deeper fruity note in the mouth. Pieces of freeze-dried Raspberry were nestled in the vanilla buttercream swirl on top and these had a really intense taste to them that cut through the sweetness of this cake.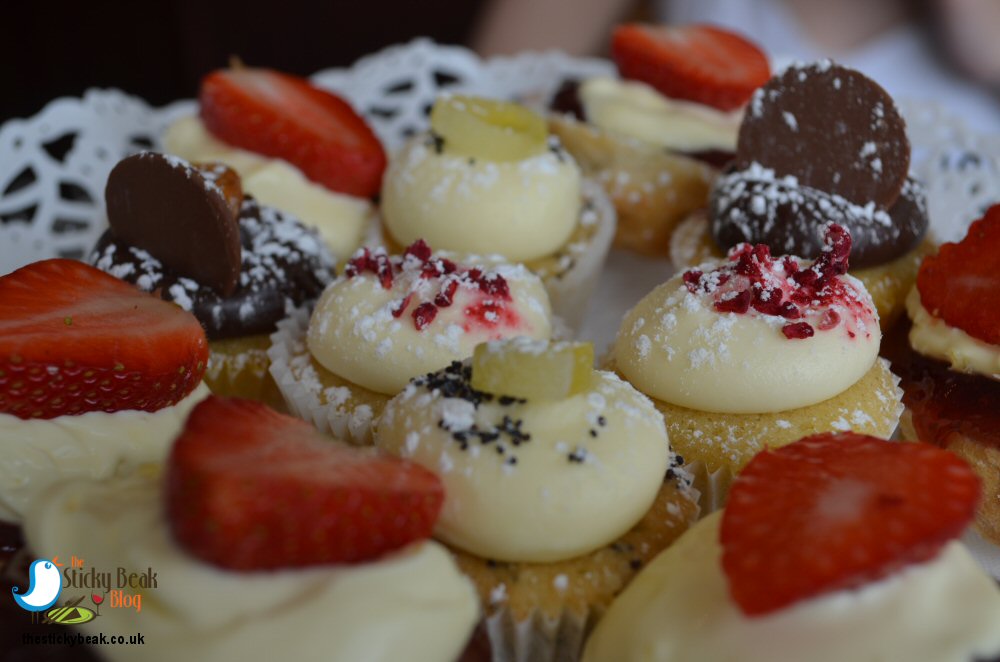 You can't beat a good scone when it comes to Afternoon Tea; and this means there's got to be plenty of fruit in evidence if it's a sweet variety or a good strong cheese flavour if it's a savoury one. The fruit scones on our Afternoon Tea stand at The Pekoe Cafe were just the ticket; plenty of juicy sultanas and raisins in them, and a nice airy texture. We didn't have chance to open the "jam or cream first" debate again on this occasion; the Pekoe team had put jam on first, followed by a thick blanket of luxurious Cornish Clotted cream. Whatever your personal view, it tasted blooming delicious, let me tell you.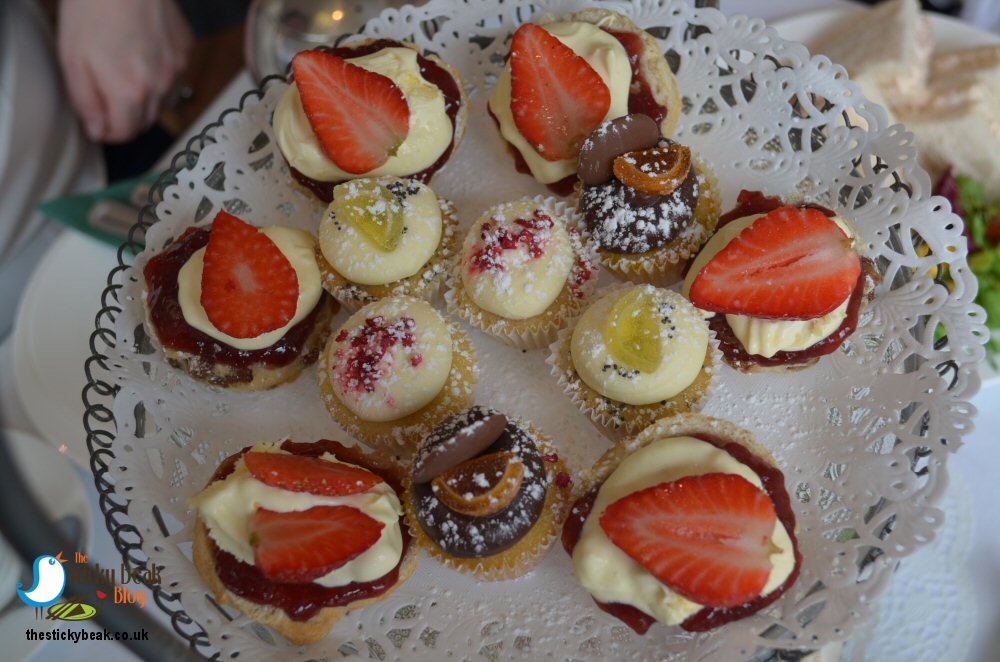 All our tummies were full by this point, so our original plan to buy some cake to bring back to the nest for supper didn't happen. However, with this Afternoon Tea being at The Northern Tea Merchants, His Nibs couldn't pass up the opportunity to stock up on some of his favourite coffees; Ethiopian Yirgacheffe, Cuban Serrano, and Kenyan Blue Mountain varieties all came home with us!

Not only did we really enjoy the Afternoon Tea at The Pekoe Cafe, we liked its price; £13.95 per person. Being priced per person makes it easier for odd-numbered groups to enjoy the experience, without there being any extra food needing to be eaten if it was priced per couple.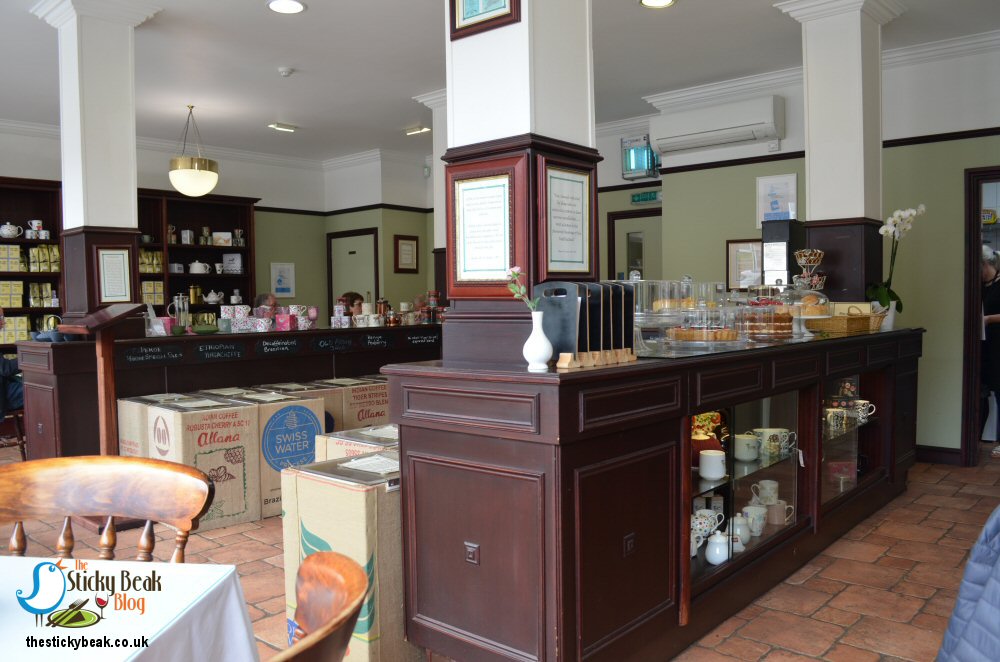 The Pekoe Cafe is certainly popular; there were only a couple of tables free throughout the time we were there. If you like a high level of personal service with the friendly touch, then this very much local ethos venue will be right up your street; and you can't beat the aroma of all the fresh coffee beans in their bins that permeate the premises. If you're a fan of teas and coffees and all the associated paraphernalia, or know someone that is, then there is a fantastic range of products available to buy too.

Hot Wings awarded to Tracey and The Pekoe Cafe team, we really enjoyed our Afternoon Tea with you; more to the point, My Mummy Bird had a great surprise that made her day complete.
No incentive was provided to visit this venue
read more