Sticky Beak Flies Off To Letoonia Hotel & Club, Fethiye, Turkey
---
Published On Monday 7 Nov 2016 by Sticky Beak
See Recent News Articles


You may have noticed a brief quiet spell on The Sticky Beak Blog over half term week dear reader, there was a reason for this; the Flock (sans Elders) had flown off to Turkey in search of some sun.
The Man Bird, Chickadee and I decided to have a lazy week at Letoonia Club and Hotel, Fethiye, Turkey and booked our break through Jet2 Holidays (never used them before, but check out my thoughts on them here). We flew into Dalaman airport which is currently undergoing expansion for a new terminal, although there was no disruption at all.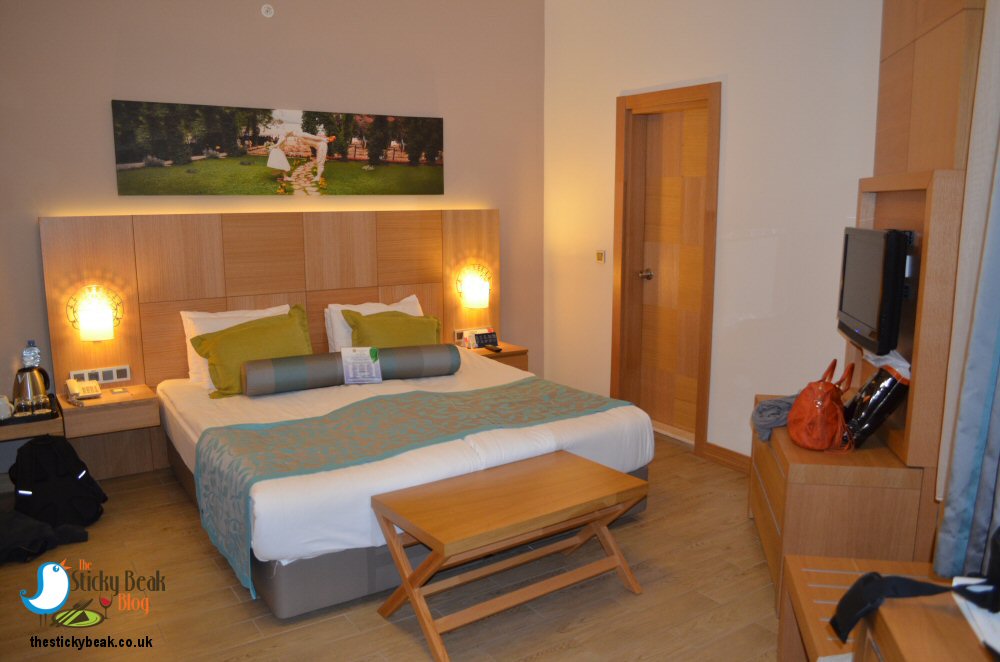 The accommodation itself was absolutely stunning even though we didn't indulge in the stuff that had attracted me to the resort initially! Read my thoughts about the hotel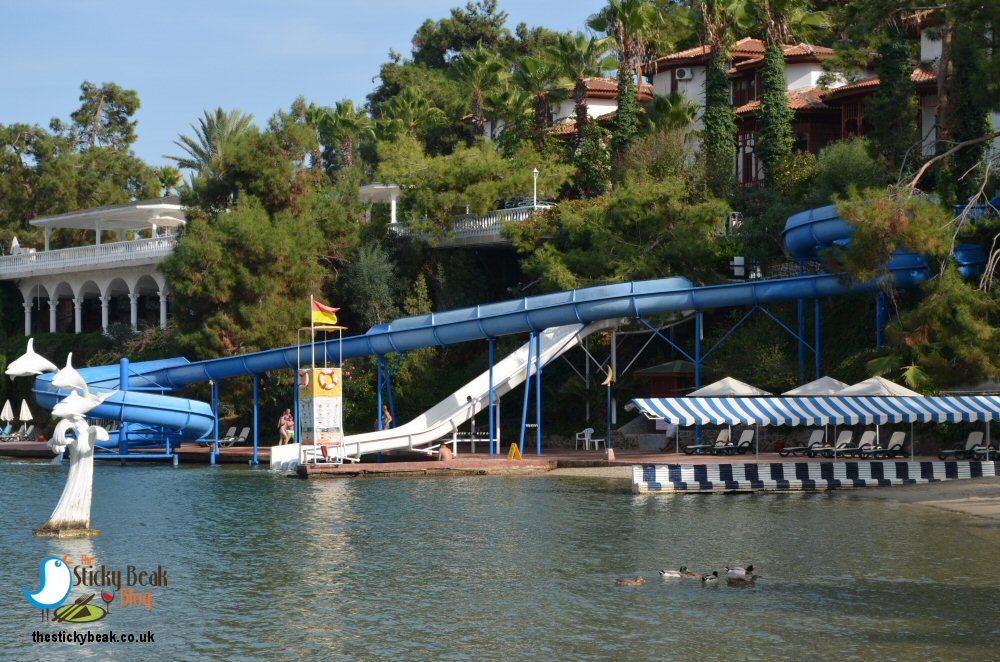 The water slides that went into the sea, the huge day bed lounge out on a pier in the bay, the Spa and the Gym were sadly neglected by us as we were just too busy with other things, but it's a good excuse for a return visit, and I would definitely go back to Letoonia Club and Hotel.


Nothing was too much trouble for any of the hotel staff and the choice of restaurants and quality of the food was second-to-none, and there are more detailed reviews here

Kebab A-La-Carte At The Letoonia Hotel, Dolphin Restaurant
Sushi A-La-Carte At The Letoonia Hotel, Dolphin Restaurant
Turkish Night At The Letoonia Hotel, Likya Restaurant

Letoonia has its own Marina due to its secluded location, and for a small fee there is a daily boat taxi service that takes you into the coastal town of Fethiye.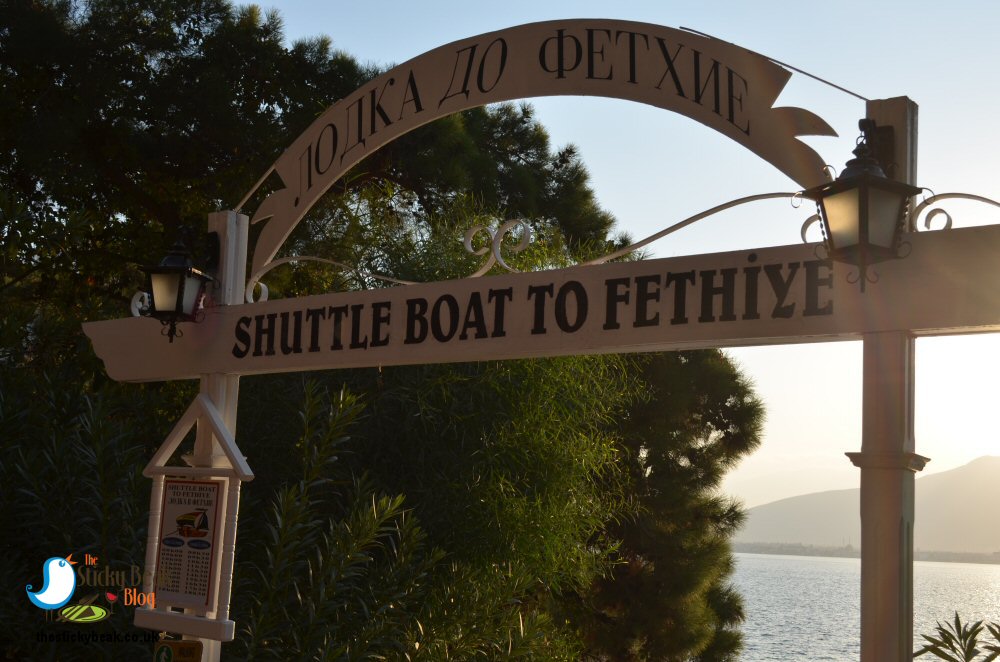 Every Tuesday there is a market in Fethiye and I love going and having a poke round at the local wares on offer and indulging in a spot (ok, a lot) of haggling with the traders. His Nibs was in desperate need of some good quality leather belts and after some intense "negotiations" the stall holder and I agreed a price that suited both sides.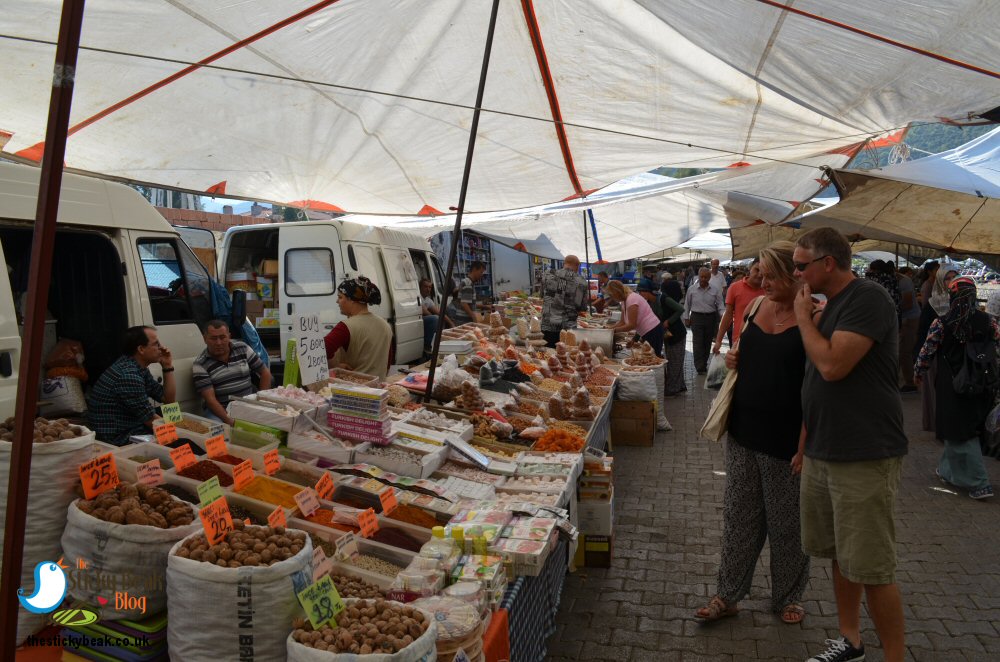 If you haven't experienced the hustle and bustle of a Turkish market before, I recommend that you go and see one for yourself. There isn't any obligation to buy, all you need do is smile politely, say no thank you and keep walking. The traders attention will quickly switch to the next person walking by their frontage trust me.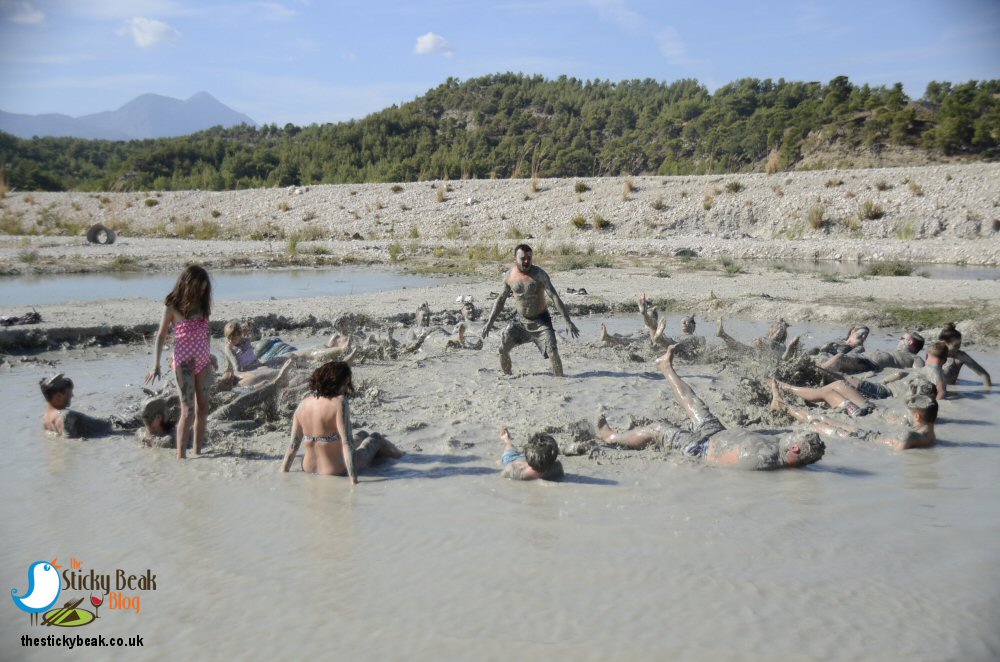 We went on several excursions during our week away, all of which were immensely pleasurable. We chose to book them through our Jet2 representative, Mustafa, as we like the peace of mind and ease of booking, but there were plenty of locals offering boat excursions to the marina at Fethiye if you prefer to trade directly.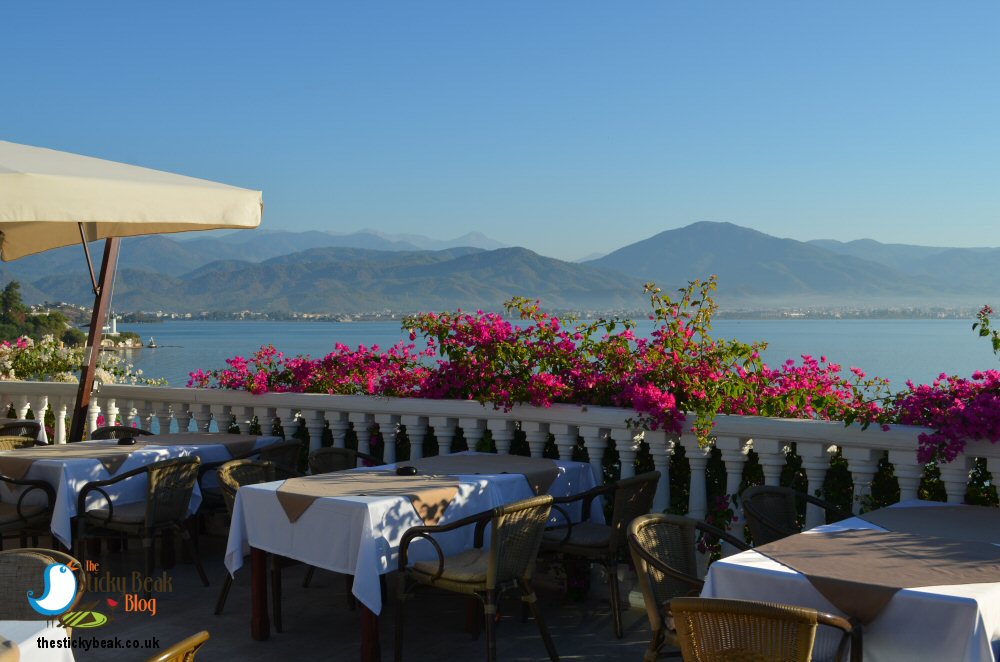 The Mugla region of Turkey is breath-takingly beautiful and I can recommend you pay it a visit if you haven't been here before. Equally, we have stayed in Hotels in Side (pronounced See- Day, 5 stars on hotels.com) and this is a lovely area too, served by Antalya airport.
I hope you find my articles useful :)

Read All Articles Relating To This Holiday

Holiday At Letoonia Club & Hotel, Fethiye, Turkey.
Kebab A-La-Carte At The Letoonia Hotel, Dolphin Restaurant
Sushi A-La-Carte At The Letoonia Hotel, Dolphin Restaurant
Turkish Night At The Letoonia Hotel, Likya Restaurant
The Jet2 Experience During My Holiday To Fethiye, Turkey
Holiday Excursions In And Around Fethiye, Turkey
Read Some Of Our Recent News Articles
---

Knives At The Ready With A New Steak Sharing Experience At Bar + Block Come together to share the love as Nottingham's contemporary steakhouse Bar + Block launches a new steak sharing experience that packs a real bite. Raising Read The Article

---

You Can't Keep A Good Blog Down - The Sticky Beak Blog Is Back On Facebook Never have I been so happy to write something as I am to be typing this... Facebook have upheld our appeal and re-published THE STICKY BEAK BLOG!!! Read The Article

---

Doughnut giant launches in Nottingham with bumper giveaway The UK's fastest-growing doughnut brand is giving away hundreds of free products this week to mark the opening of its new outlet in Nottingham city centre. Project D is launching Read The Article

---

The Prince of Wales in Baslow Crowned Winner of the Best Sunday Lunch The Prince of Wales Pub has proudly received the prestigious recognition of serving the Best Sunday Lunch at the acclaimed Westside Magazine Restaurant Read The Article

---

Beef King Burgers Opens In Chesterfield The wait is finally over! Chesterfield's ultimate destination for a sensational burger experience is here. he Beef King is thrilled to announce its grand opening on the 3rd and 4th of November Read The Article

---

Croots Farm Shop in Derbyshire wins Great British Food Awards Popular Derbyshire farm shop Croots has won two top awards in the Great British Food Awards. The farm shop near Duffield scooped a silver medal for its steak Read The Article

---

Sticky Beak Flies In For Panda Mami's VIP Launch Night In Nottingham The Man Bird and I were kindly invited along to the VIP launch night at the Nottingham venue of Panda Mami recently, and we had a fantastic time. Like its predecessor Read The Article

---

Pioneering Bakewell Cooking School Up For Sale After More Than A Decade Of Inspiring Foodies A pioneering cooking school that brought food and drink enthusiasts to the Peak District from around the world is for sale. When Hartingtons Read The Article

---

New Autumn menu Launched At Croots Farm Shop Cafe A new Autumn menu has been introduced in the popular cafe at Croots Farm Shop near Duffield. The new menu features warming favourites like sausage and mash (using Croots Read The Article

---

Derby-based brand, BEAR, announces opening date for new site in Ashbourne Independent coffee and lifestyle brand BEAR announces expansion, confirming the location of their sixth site which will take over the former Bennetts Ashbourne. Read The Article

---