Ye Olde Bell Hotel, SPA & Restaurant
From the moment you step inside our stylish 4 star hotel, located just a couple of minutes off the A1 between Retford and Doncaster, we know you will be impressed and 'feel at home'. Relax and discover - you've found one of the best hotels and top restaurants in the area with an AA Rosette Award.
Local owners and proud custodians, Paul and Hilary Levack, have spared no expense in restoring this 17th century hotel embracing all that was once delightful - oak panelling, leaded windows and period antiques are enhanced by sparkling chandeliers, opulent fabrics and open fires.
A perfect pitstop just off the A1 between Retford and Doncaster with strong motoring and horseracing connections - our hotel hosts the Monte Carlo Rally checkpoint and has the St Leger Doncaster and all-weather Southwell racecourses on our doorstep.

Visit the stylish market towns of Bawtry, Retford and Newark, soak up the history at Lincoln Cathedral, Chatsworth House and Welbeck Estate or simply embrace the great outdoors at Clumber, Rufford or Sherwood Forest.
The Sticky Beak Blog Reviews
7/21/2019
A Visit To The SPA at Ye Olde Bell Hotel, Barnby Moor
View

---

7/21/2019
Lunch at The Herb Garden Brasserie at Ye Olde Bell Hotel
View

---

5/23/2017
Dinner At 1650 Restaurant, Ye Olde Bell, Barnby Moor
View
News Articles
7/31/2023
SPA At Ye Olde Bell Launches New Treatment Menu For Summer
View

---

11/14/2022
John Blenkiron Returns To The Helm At Ye Olde Bell
View

---

12/23/2021
Celebrate Dry January At Ye Olde Bell With CROSSIP
View

---

5/6/2021
Gala In The Gardens At Ye Olde Bell
View

---

1/21/2021
Speciality Dining At Ye Olde Bell, Barnby Moor
View

---

10/6/2020
Ye Olde Bell Launches Bottomless Brunch
View

---

6/3/2020
Ye Olde Bell is offering a takeaway and delivery service for Sunday Lunch
View

---

1/25/2020
Learn The Art Of Massage This Valentine's At Ye Olde Bell
View

---

5/12/2019
Herb Garden Brasserie At Ye Old Bell Hotel SPA Opens To All Diners
View

---

11/6/2018
Festive Getaway At Ye Olde Bell Hotel & SPA
View

---

8/3/2018
Ye Olde Bell Creates New G&Tea
View

---

7/12/2018
Sunday Lunch Family Fun At Ye Olde Bell
View

---

5/30/2018
Ye Olde Bell To Host Special Vegan Pairing Dinner
View

---

3/1/2018
Mothers Day At Ye Olde Bell Hotel
View

---

8/22/2017
Ye Olde Bell Celebrates Tour Of Britain With 'Flavours Of Nottingham'
View

---

5/12/2017
Exquisite Gourmet Dinner At Ye Olde Bell
View

---

5/6/2017
New Luxury SPA To Open At Ye Olde Bell Hotel
View
The Chatterbox
Ye Olde Bell Hotel, SPA & Restaurant has not been mentioned in the Chatterbox yet
Award Badges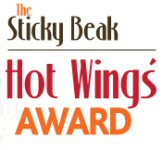 Find out more about my Award Badges
Menus
We have no menus for Ye Olde Bell Hotel, SPA & Restaurant Yet
Photographs