A Visit To Vietnamese Street Kitchen, Resorts World, Birmingham
---
Published On Wednesday 3 Aug 2022 by Sticky Beak
See Recent Dining Out Reviews | See All Recent Reviews


Way back in the day (pre-covid) Fledge had bought me and The Man Bird tickets to see Mrs Browns Boys live and finally, after a couple of false start reschedules, the day of the show had arrived! The event had been so long in the making that Fledge had also bought us accommodation as a subsequent Christmas present (!), so we parked up at the hotel and checked in early.
We've been around the block enough times to know that food outlets within large venues can often leave a lot to be desired, so we'd researched a few nearby restaurants in the Resorts World complex and settled on Vietnamese Street Kitchen for our pre-show dinner. Despite having showered, dressed and gone for a mooch around the shopping complex, we were still early for our reservation; the young lady front-of-house took it in her stride though and sorted us a table out straight away.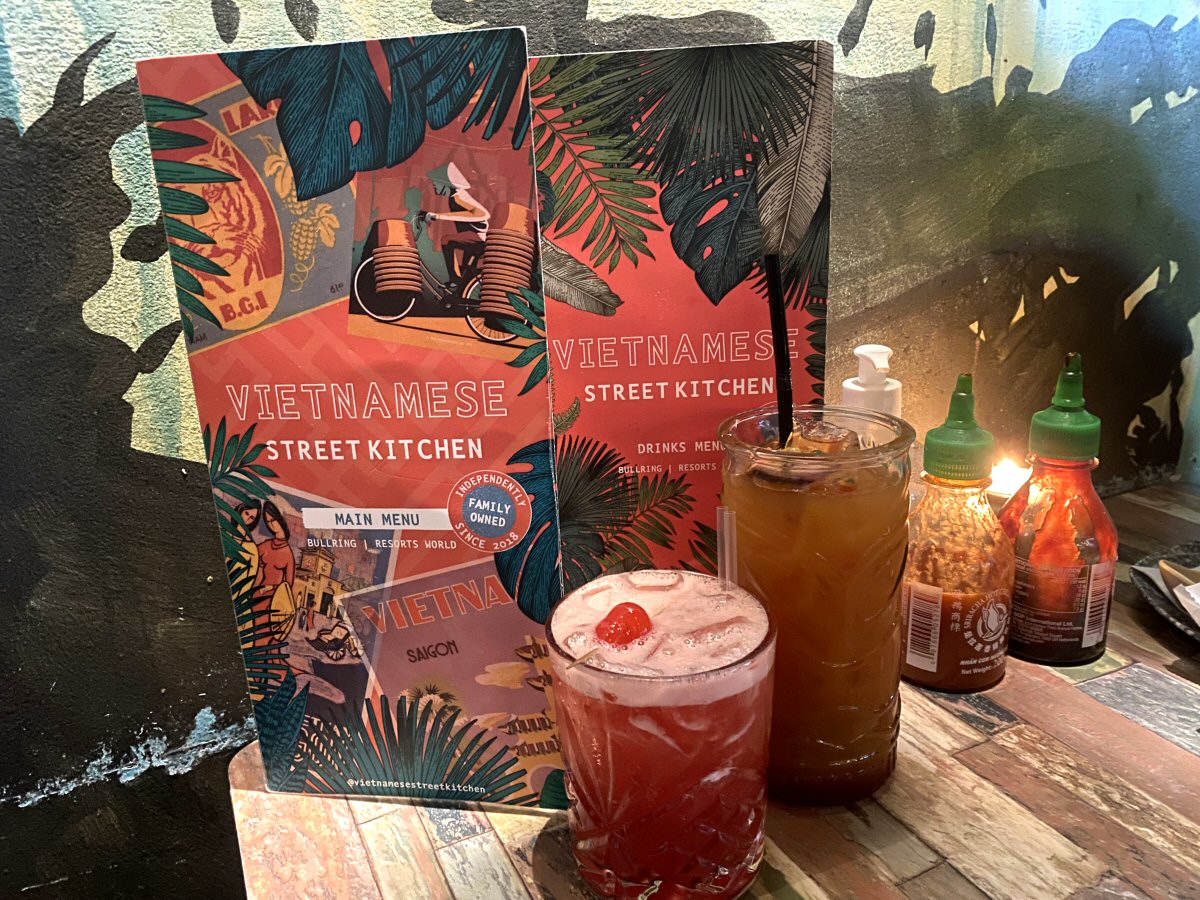 You know it's going to be a good evening when the cocktails are 2-4-£12 and you don't have to have the same tipple. I fancied the Cherry Bomb, whilst His Nibs opted for the sourer Zombie concoction, and the mixologist was soon 'shaking and making' our choices. Our lovely server brought them over and took our food order at the same time.




To kick our Vietnamese feast off we decided to share a couple of the items from the 'Street Snacks' section: Traditional Spring Rolls with Sweet Chilli Sauce (£6.95) and Crispy Fried Chicken (drizzled with Sriracha Mayo) Steamed Bao Bun, priced at £5.25. For main courses we had the Lemongrass Beef Curry Big Bowl (£14.45) with Bun Noodles as the base (His Nibs' choice) and the classic Bun Cha Ha Noi was for me (£14.95). The Man Bird's beady eyes had also spotted his beloved Chilli, Salt and Pepper Chips (£5.50) so, of course, we had to grab some of those, too!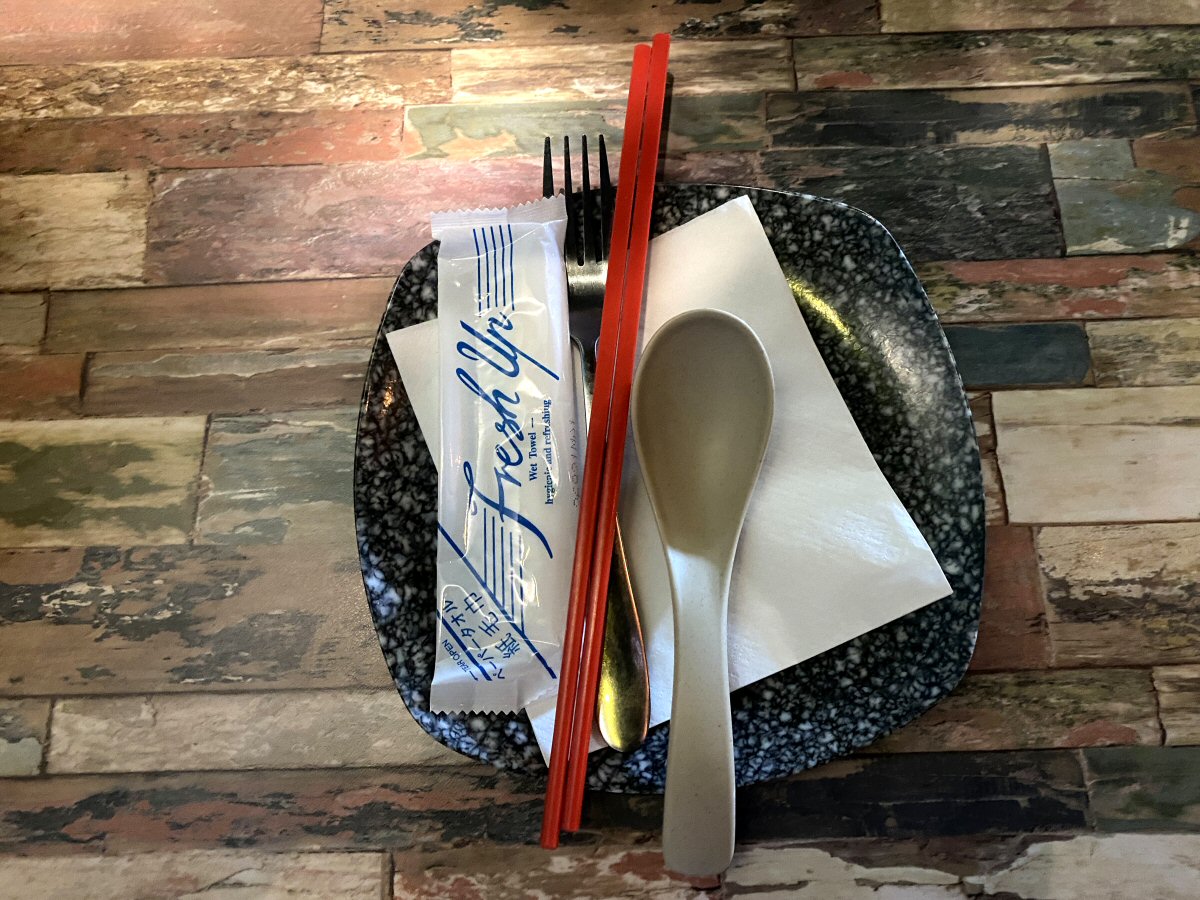 I just love the soft, cosseting texture of steamed Bao Buns and the one served here was superb; pillowy, light and filled with super scrummy chicken. Just as fab was the crunch and crispiness of the fried outer coating on the chicken; it wasn't greasy at all and gave a brilliant textural element to the dish. The Sriracha Mayo was fiery and punchy, which is exactly what you want, and our taste buds came alive at the spice's buzz. Thanks to the generous size of the Bao Bun there was plenty to savour each after we'd cut it in half.




The Spring Rolls were also a good size, although there were only three of them which, had my main not come with one, could've lead to a game of Rock, Paper, Scissors to determine who got the second one! We both commented on how good the pork filling was, and grinned with delight when we dipped the rolls into the Nuoc Mam sauce; an explosion of sweet, salty, sour, tanginess hit our palates, cutting through the fried Spring Roll pastry nicely.




Our server had done check backs to see we were happy with our food – which came out all together, I should mention – and asked if we needed more drinks whilst she was there. Vietnamese Street Food was pretty much full to capacity the whole time we were there, and whenever a table was cleared it was soon taken again, so the staff members were certainly kept busy.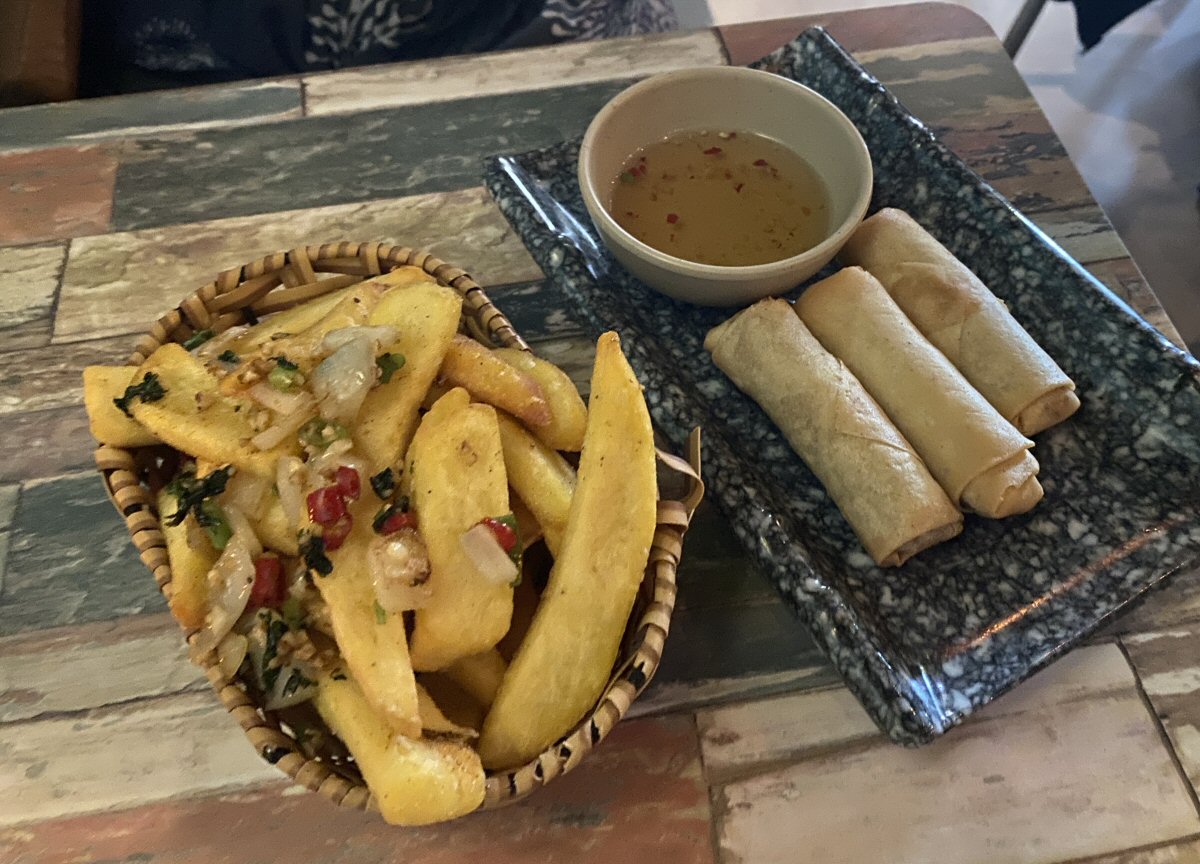 The Chips were absolutely blooming stonking; gorgeous crisp outer/fluffy inner numbers, generously topped with sliced fresh Chillies and well-seasoned. They were just like the ones you always go for at your local Chinese restaurant, the ones that have everyone fighting for the last one at the bottom of the bowl!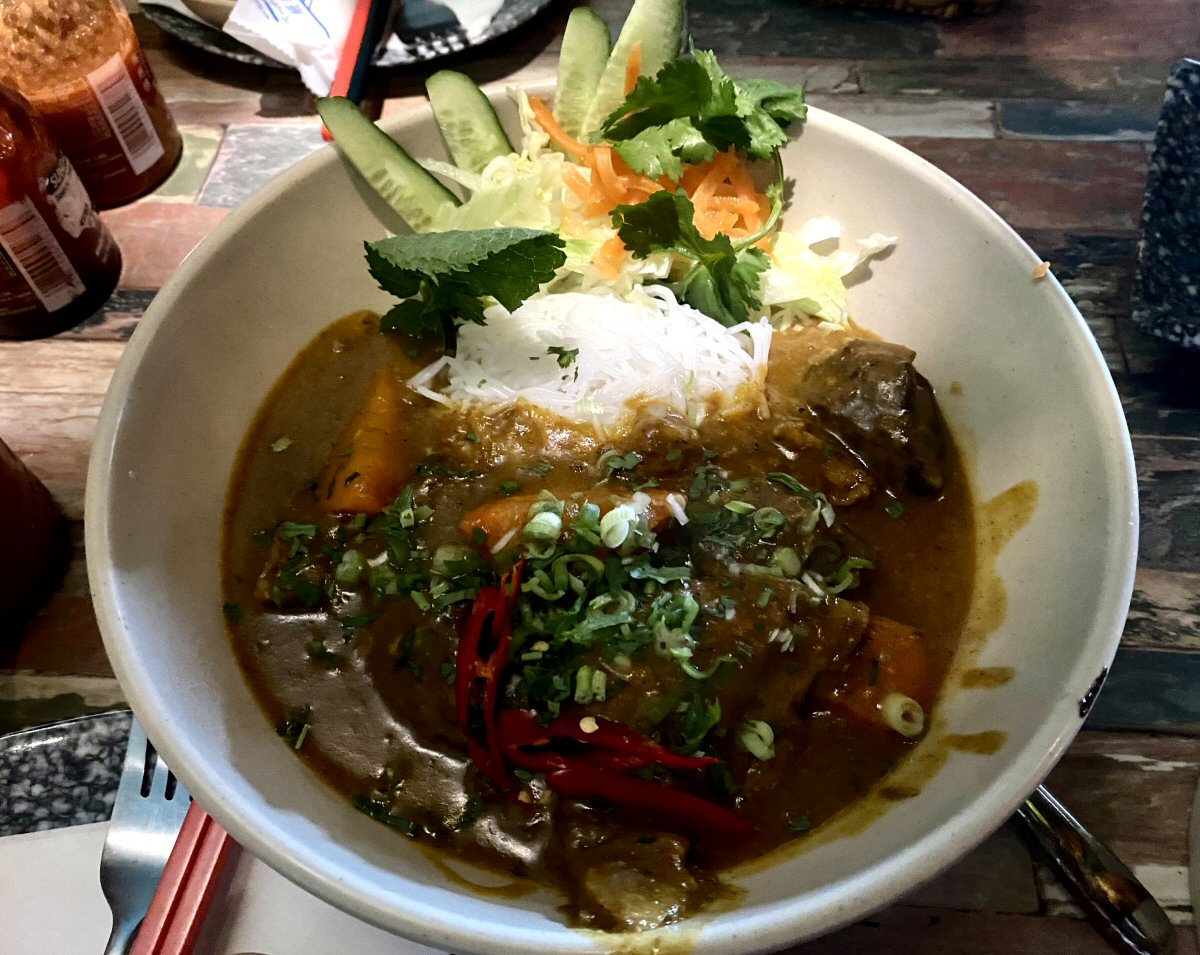 His Nibs' 'Big Bowl' had loads of yummy Bun noodles at the bottom and they were the perfect vessel with which the flavours could be absorbed into. And, wow, there really were some proud, confident tastes in this dish, not least from the 8 hour slow-cooked shin Beef. Shin Beef is a fattier cut of meat that lots of folk would eschew or pooh-pooh, but when cooked long and low it reveals a magnificent tenderness partnered with an equally wonderful depth of flavour. Those who like to get their teeth into something will totally love the chunkiness of the beef in this dish. There were plenty of crunchy vegetables to enjoy as well within the curry, as well as crisp salad, pickled Carrots and Herbs. This was a veritable smorgasbord of taste, make no mistake.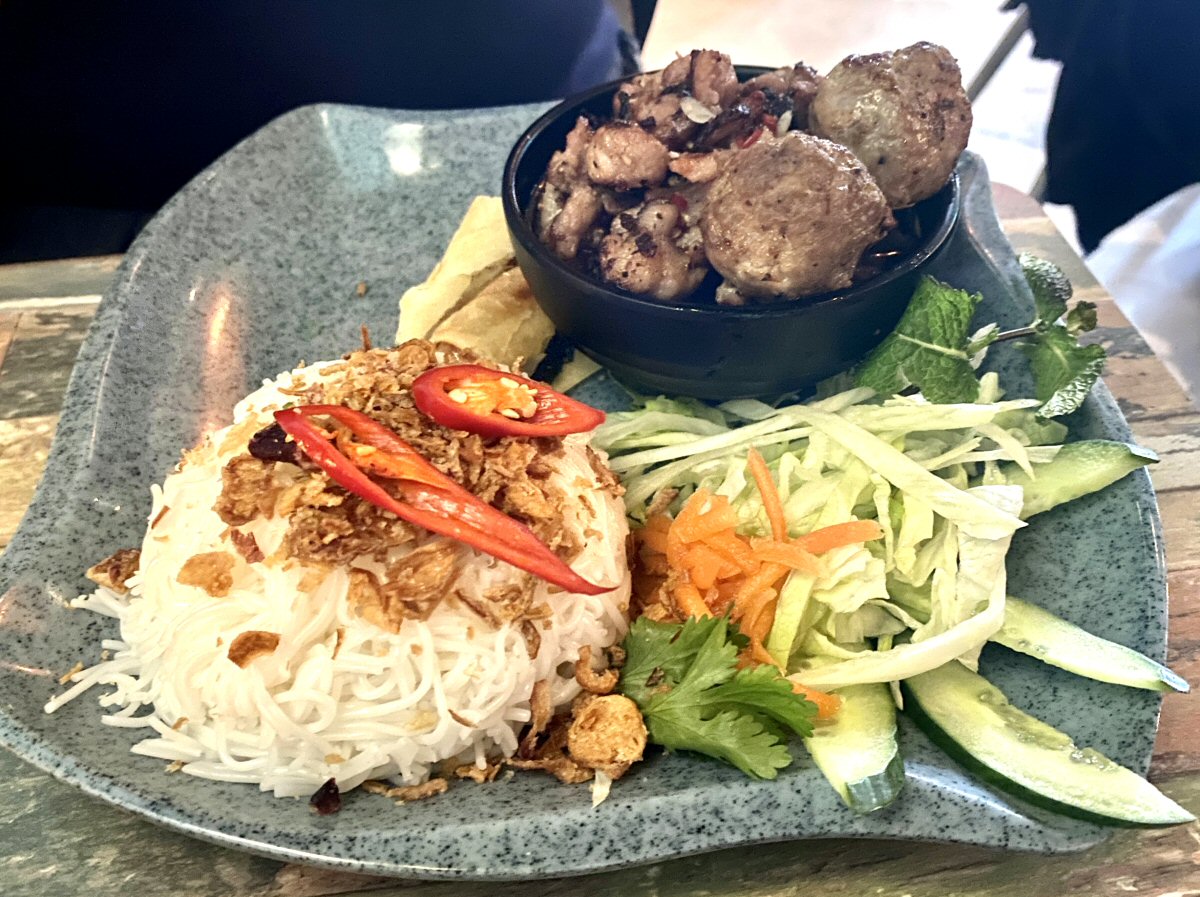 I've never had King Prawn and Pork in the same meatball before and if truth be told, whilst it was nice enough, it wouldn't be something I'd jump to have again. The thinly sliced, grilled Belly Pork however was a total dream to eat, the combination of sweet, luscious fat combining with the earthier notes of the meat to have my taste buds begging for more! This wasn't a complicated dish by any stretch of the imagination, but by golly it packed a flavour punch and a half and I could definitely eat this again!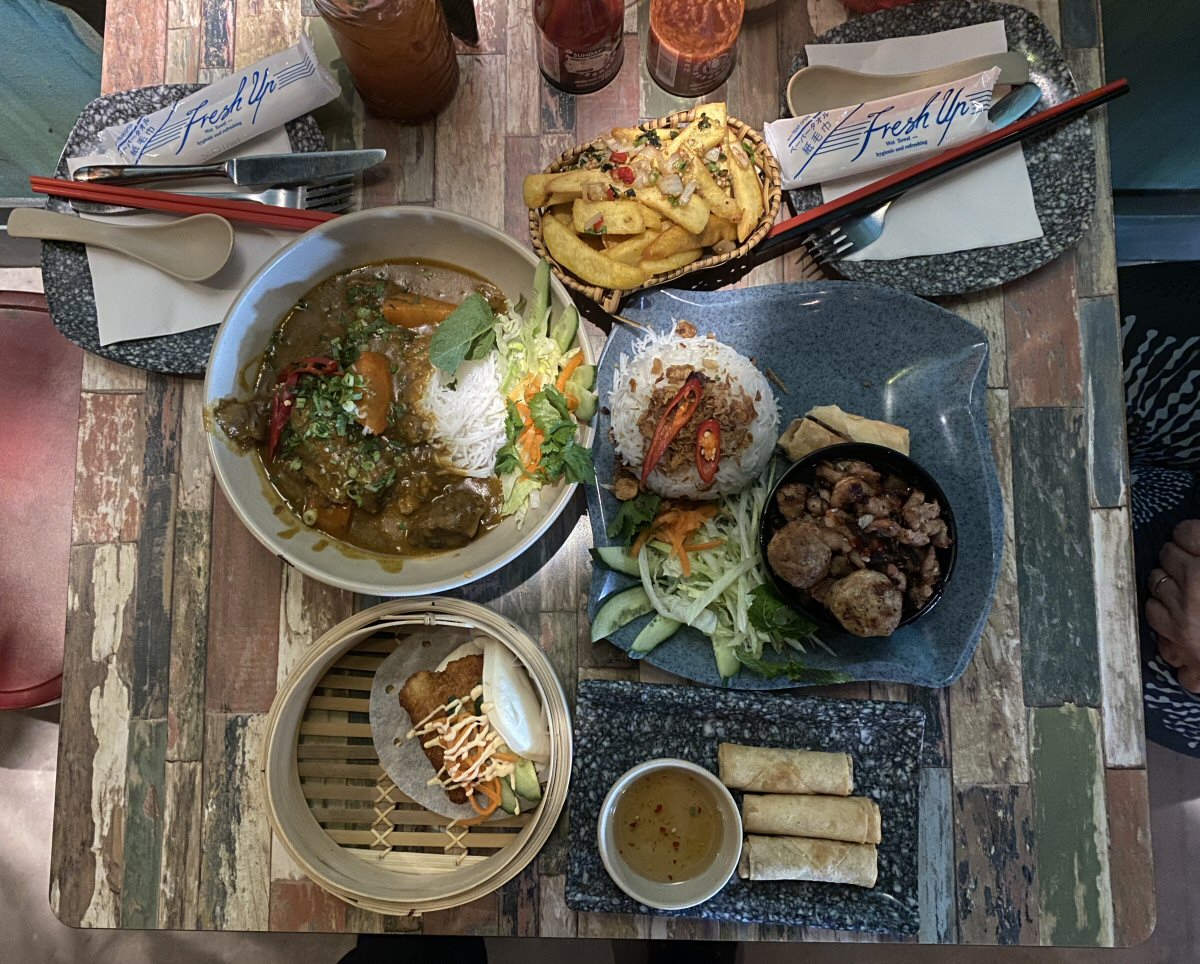 If we hadn't got a couple of hours sitting in seats for the show ahead of us we'd definitely have indulged in dessert, given the quality of the meals we'd had. Unfortunately we had to swerve the sweet treats and head off, but if you ever find yourselves down in Birmingham at the NEC Arena then I can certainly recommend you pay a visit to the Vietnamese Street Kitchen; Hot Wings happily given here.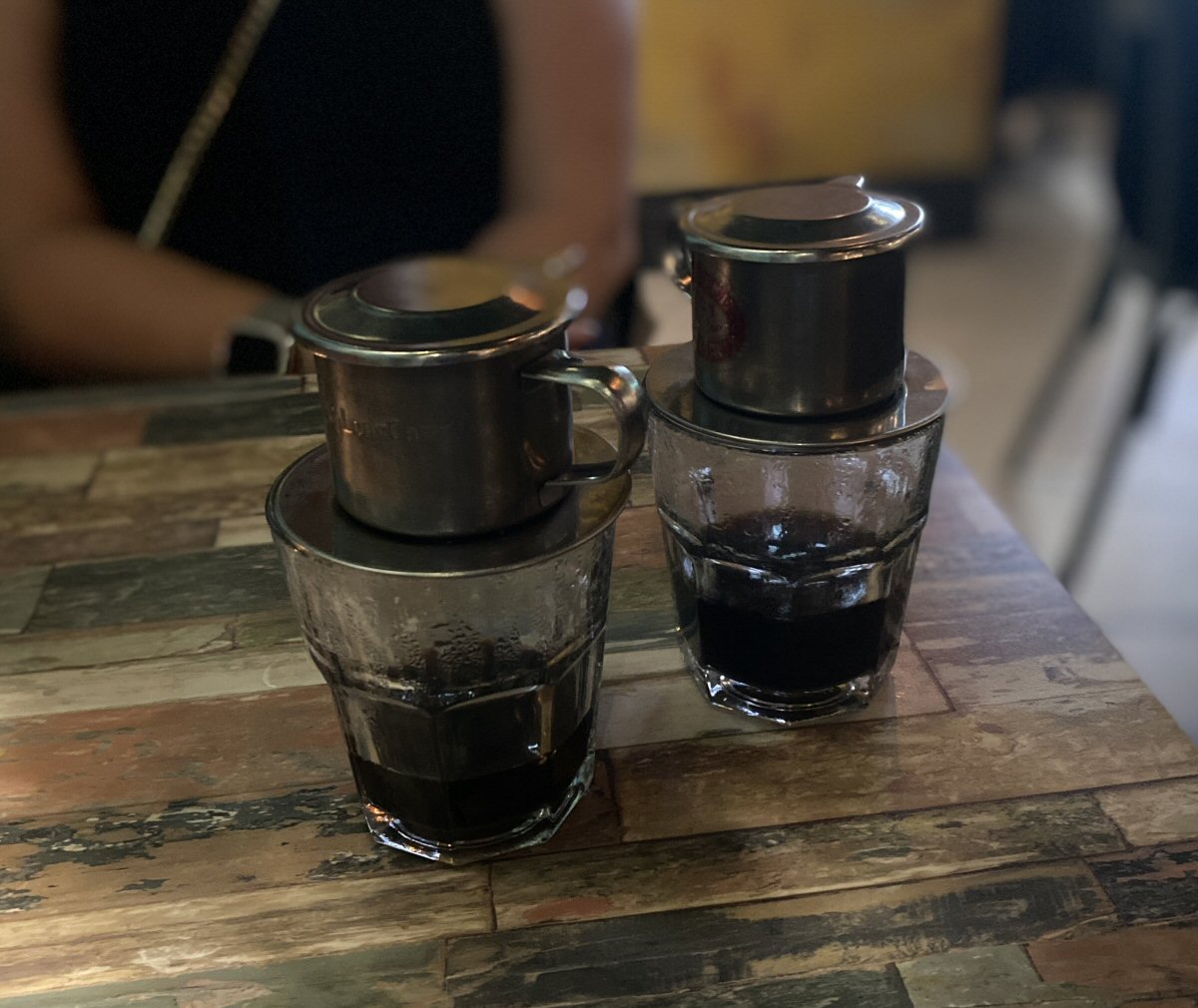 No incentive was provided to visit this venue
read more
Read Some Of Our Recent Reviews
---

Out For Dinner At The Bear Inn, Alderwasley If it's the full on, single track road, rural Derbyshire experience that gets your motor running, then the journey to The Bear Inn at Alderwasley will have you in joyous raptures. For those of you who are Read The Article

---

Lunch At The Recently Opened Chatsworth Kitchen At Peak Village, Rowsley Everyone who knows me, knows I love Chatsworth (always have, always will) so when the invitation to sample lunch at the newly opened Chatsworth Kitchen Read The Article

---

Sunday Lunch, A Museum Tour & Painting A Piece Of Denby At Denby Pottery Village It wasn't long ago that His Nibs and I visited the Denby Pottery Village to sample the Afternoon Tea at Bourne's Coffee Shop and Bistro (it was superb Read The Article

---

Bottomless Brunch At Turtle Bay In Derby The timing of the invitation from the Turtle Bay team in Derby to go and sample their Bottomless Brunch couldn't have been better; not only was it going to be The Man Birds' birthday a couple of days later Read The Article

---

Afternoon Tea At Santo's Higham Farm Hotel & Restaurant Aaaaaarggggh, don't you love your children??!! A while back, His Nibs had spotted a great deal on Groupon (you know what a bargain hound he is!) and thought it would be Read The Article

---

Sunday Lunch At The Countryman Pub & Dining, Kirkby-in-Ashfield We finally got to visit a venue thats been on our radar for quite a while, The Countryman Pub and Dining in Kirkby-In-Ashfield! A few weeks ago we tried to book a table for dinner Read The Article

---

Dinner At The Divan Turkish Restaurant In Chesterfield Chesterfield was welcoming us back again for our latest review visit; this time to the newly opened Turkish restaurant, The Divan, on Lordsmill Street. Owner Tuncay (along with Read The Article

---

Breakfast At Marsh Green Farm Shop & Cafe, Kelstedge Ah, you've gotta love a Bank Holiday curve-ball, haven't you? His Nibs and I headed over to Mummy Birds' gaff with the intention of having a leisurely couple of hours at the Sunday Read The Article

---

Afternoon Tea at Bourne's Coffee Shop and Bistro, Denby Pottery Village You all know that The Man Bird and I do like an Afternoon Tea; I mean, who doesn't?! Just a few miles down the road from the nest is Denby, home to the world-renowned Read The Article

---