Opening Night at Bear Coffee, Kitchen and Bar, Derby
Published On Sunday 3 Dec 2017 by Sticky Beak
See All Recent News Articles
Last week saw The Man Bird and I at the preview launch night at Bear Coffee, Kitchen and Bar on Derby's Irongate. This venue officially opened its doors on Friday 1st December 2017, and if it emulates the popularity and success of its sister venue in Uttoxeter then Derbyans are in for a real treat :) It has a very sleek feel that manages to combine a modern bar with a welcoming coffee house/café, and John (the manager) was expecting 100-120 people to attend the event.
Founders Craig Bunting and Michael Thorley have a vision to provide an all-day gourmet experience here in the UK; one that our European, American and Australasian fellows already embrace.


Bear customers can be assured of the very best in coffees; the house coffee, Honduran Santa Rosa, is Fairtrade-, Organic-, and Rainforest Alliance- certified. British Tea Bellies aren't neglected either as there is a wide range of loose-leaf teas to choose from; if you're on the run, these same teas are available in loose leaf bags so you can brew them to your own taste off-site.


The Barista team at Bear are all highly skilled, with a passion for their craft. I had a gander at their coffee machine, and trust me, it's very impressive. It wasn't just me that drooled over this beauty though, all the team looked longingly at her; one even referred to it as "the Lamborghini of its kind". As of yet, this delight remains un-named - I feel a customer competition is in order to resolve this state of affairs, don't you? :)


Hot Chocolate lovers can choose from milk or white varieties, and there are also shakes, smoothies and soft drinks available. Children can choose from a Choco- or milk-babychino, so they can be part of this relaxed, friendly café culture too.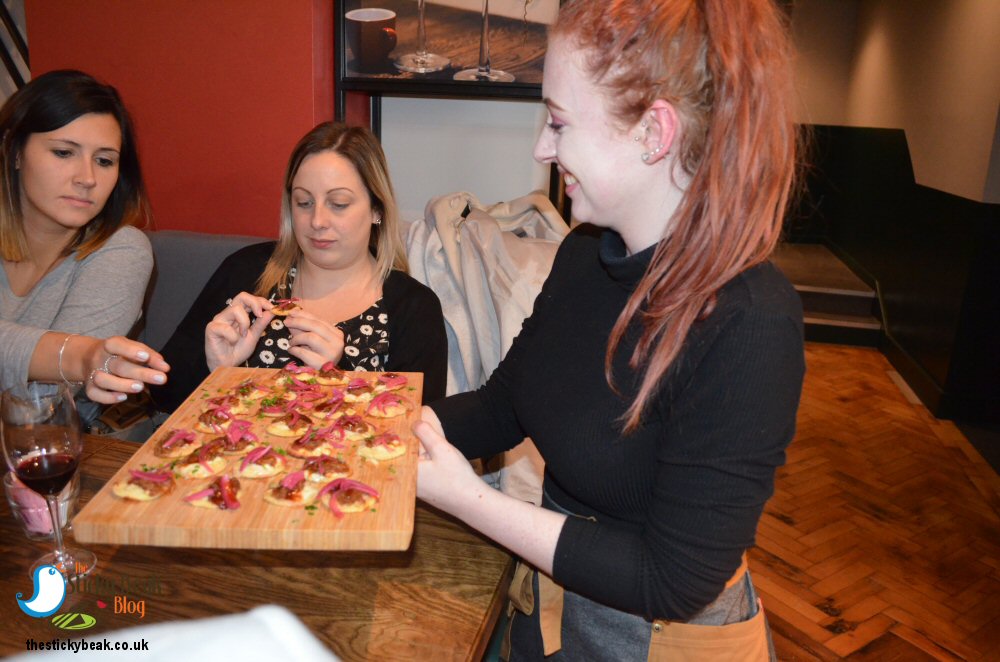 Food features heavily as part of Bear's vision and the menu is breath-taking in its variety, whatever the time of day. At the preview we were obviously sampling dishes from the "evening social" part of the menu, which is served from 5pm-9pm.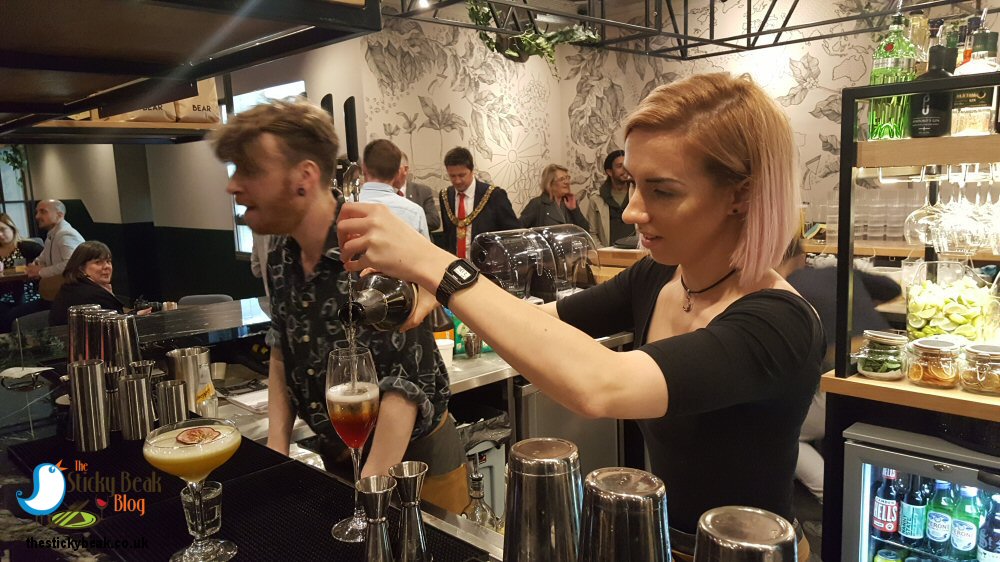 As I sipped my Raspberry Bakewell cocktail and His Nibs quaffed his pint of Peroni, we were treated to nibbles including pulled pork with pink pickled onions, mini pizzas, sea salt and pepper fries, and mini dirty burgers with extra bacon. I was licking my fingers clean, keen to savour every last little bit of the delicious morsels. The kitchen pass and the chefs were in my line of vision and my eyes widened in excitement as I watched them prepare more dishes!


The second wave of dishes included soft Tacos with Kale, roasted Sweet Potato and Feta, with Sriracha sauce - boy these were kicking! :)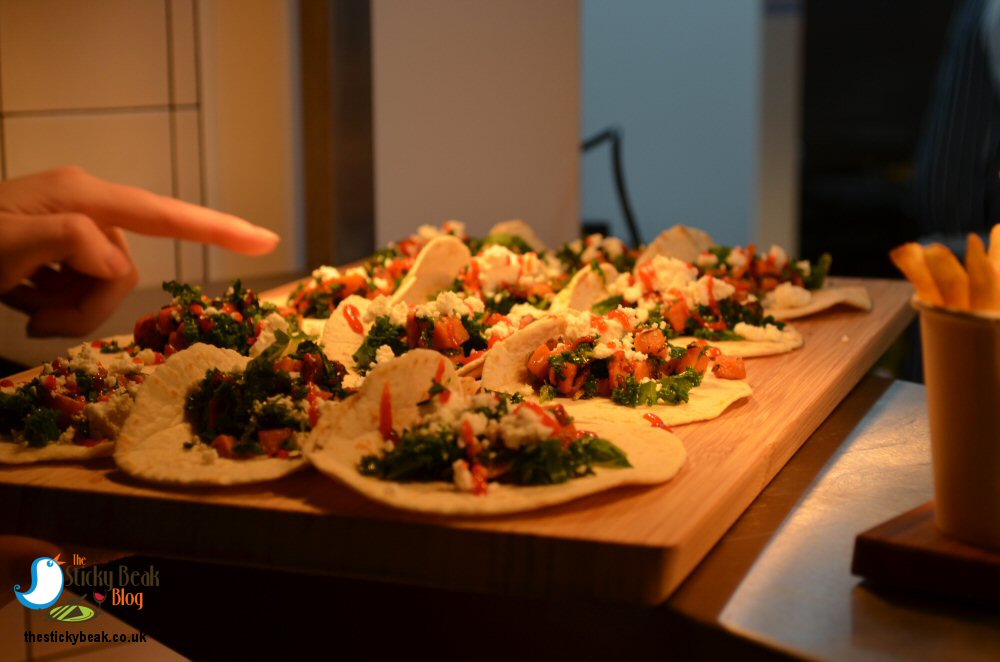 Flatbreads loaded with Halloumi, Harissa, and pickled Cabbage followed, and these had a fab spiciness to them too; Hummus with fresh Coriander and Pumpkin seeds brought the heat factor down a little, and provided the taste buds with clean, bright flavours.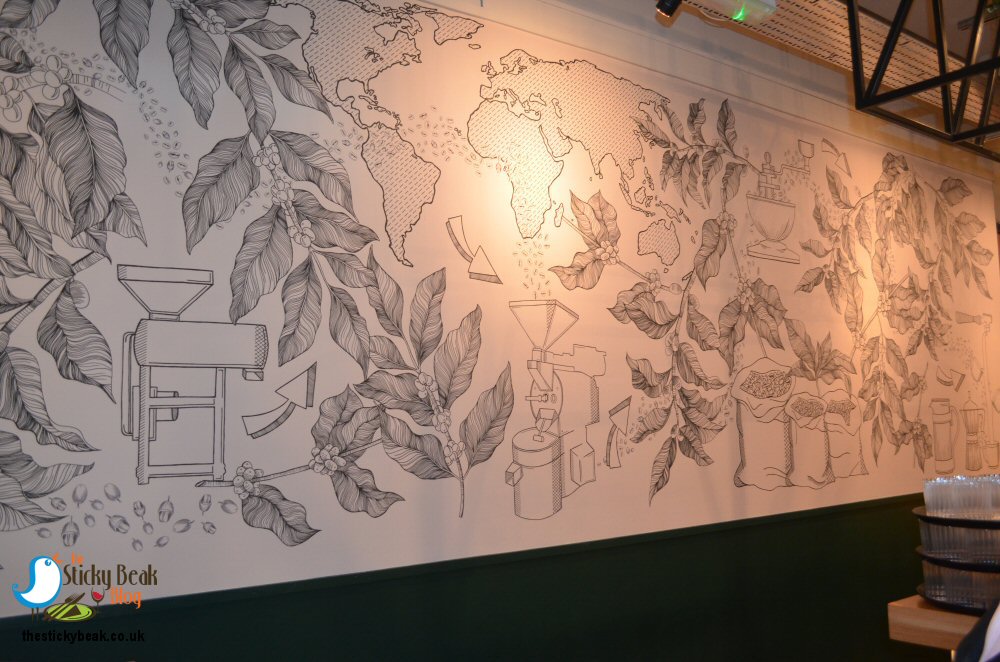 The Bear BLT burger is sure to be a customer favourite, and the coffee and maple glazed bacon in it was beautiful I must say.


We bade farewell to the team, but not before I told The Man Bird that my eye was firmly on the Shakshuka breakfast dish; well, when you're shopping you need good fuel to keep you going!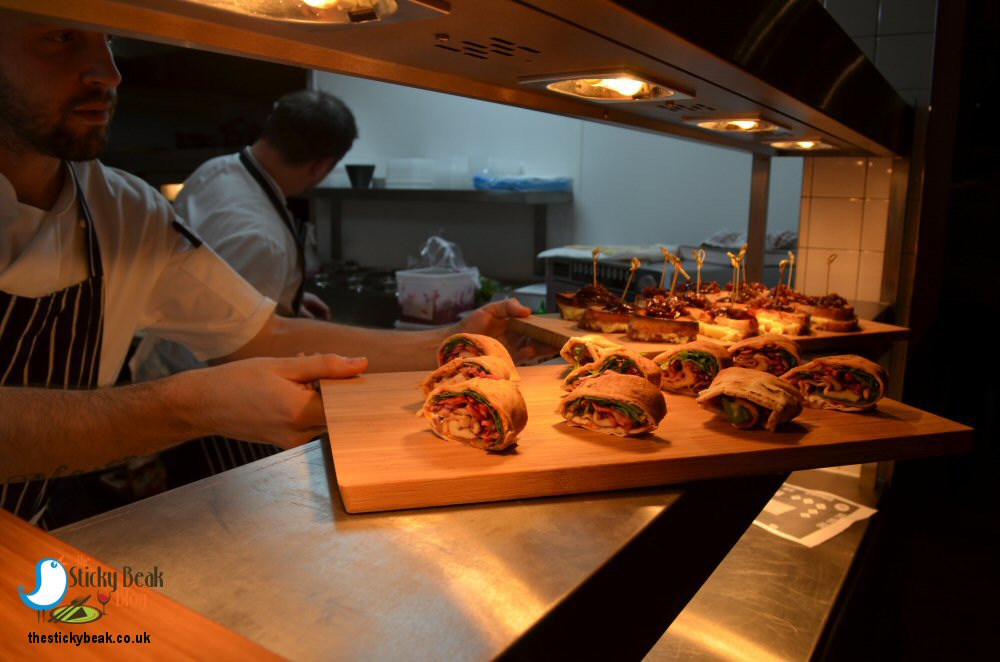 Thank you to Craig, John, and Hattie for inviting us to join you - we had a fantastic evening :)