Sticky Beak Flies In For Panda Mami's VIP Launch Night In Nottingham
---
Published On Sunday 29 Oct 2023 by Sticky Beak
See Recent News Articles


The Man Bird and I were kindly invited along to the VIP launch night at the Nottingham venue of Panda Mami recently, and we had a fantastic time.
Like its predecessor, Panda Mami is a buffet-style restaurant that offers a wide variety of cuisines from around the globe. I've said before that this type of eating is great in its flexibility and versatility; you can literally go with several generations of your family and there will be something to suit everyone on the menu.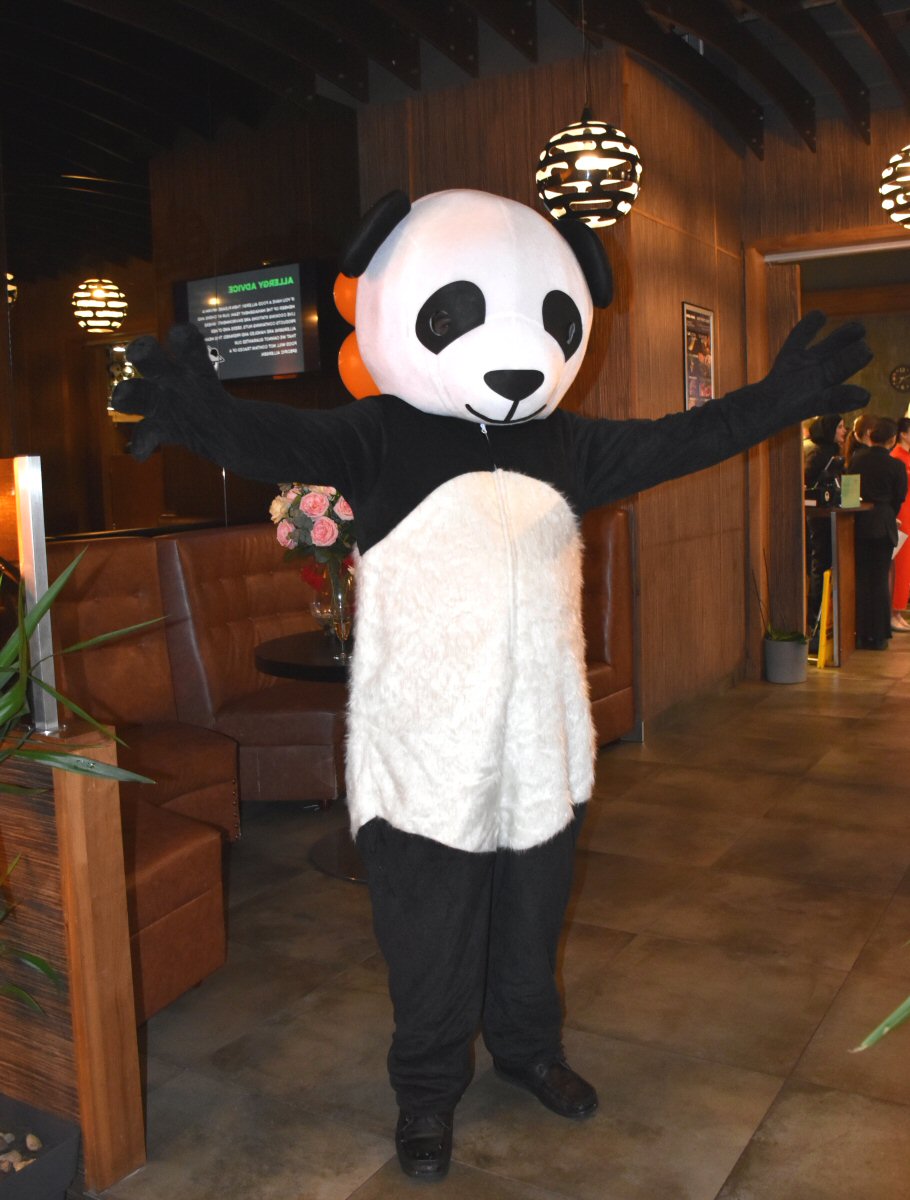 As we walked along the pavement, we could see two huge 'Pandas'. Clearly, they were people in costumes, but on a chilly night, it was probably quite nice and toasty underneath the furry suit! We headed up the stairs and were shown to our table, just in time to see the Lion Dancers and drummers arrive – I love this tradition, the energy is incredible. With the dance ceremony completed, and the welcome speeches done by Panda Mami's owners, we were invited to go and sample the food on the array of stations. No need to ask us twice!!




First port of call had to be the Teppanyaki station. I requested Steak and Prawns, His Nibs had Steak and Squid, and both were cooked to juicy perfection! To go with my morsels, I had the Yakisoba sauce and The Man had Chilli sauce. Whilst we'd been at the Teppanyaki bar I'd spied some Tempura nibbles, Sweet Potato and Mixed Vegetables, so I popped some on my plate and munched away whilst Chef cooked my meal.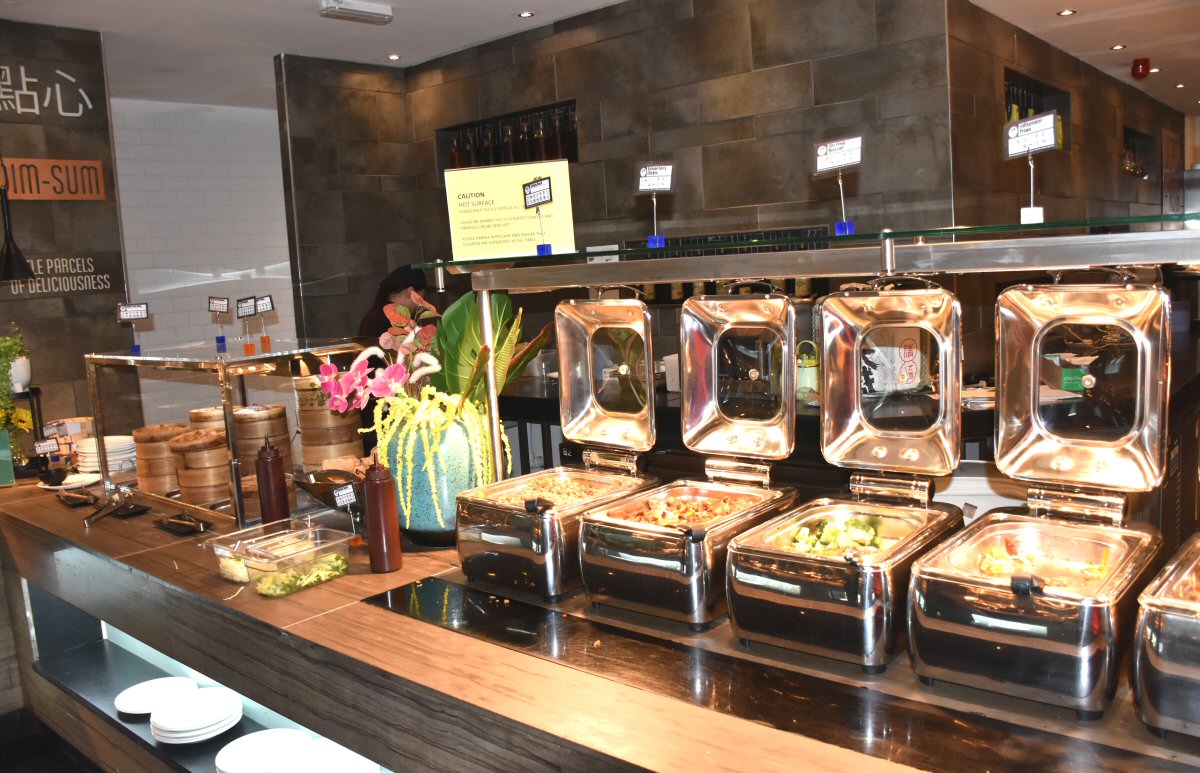 We went our separate ways then, around the restaurant, but both came back with fully loaded plates! One of my (bad?) habits is to pick at bits on my plate as I'm wandering round the stations, so I'd actually had a BBQ Rib, a Poppadom, one of my beloved Bao Buns and some Sushi by the time I sat back down at the table – ooops. #sorrynotsorry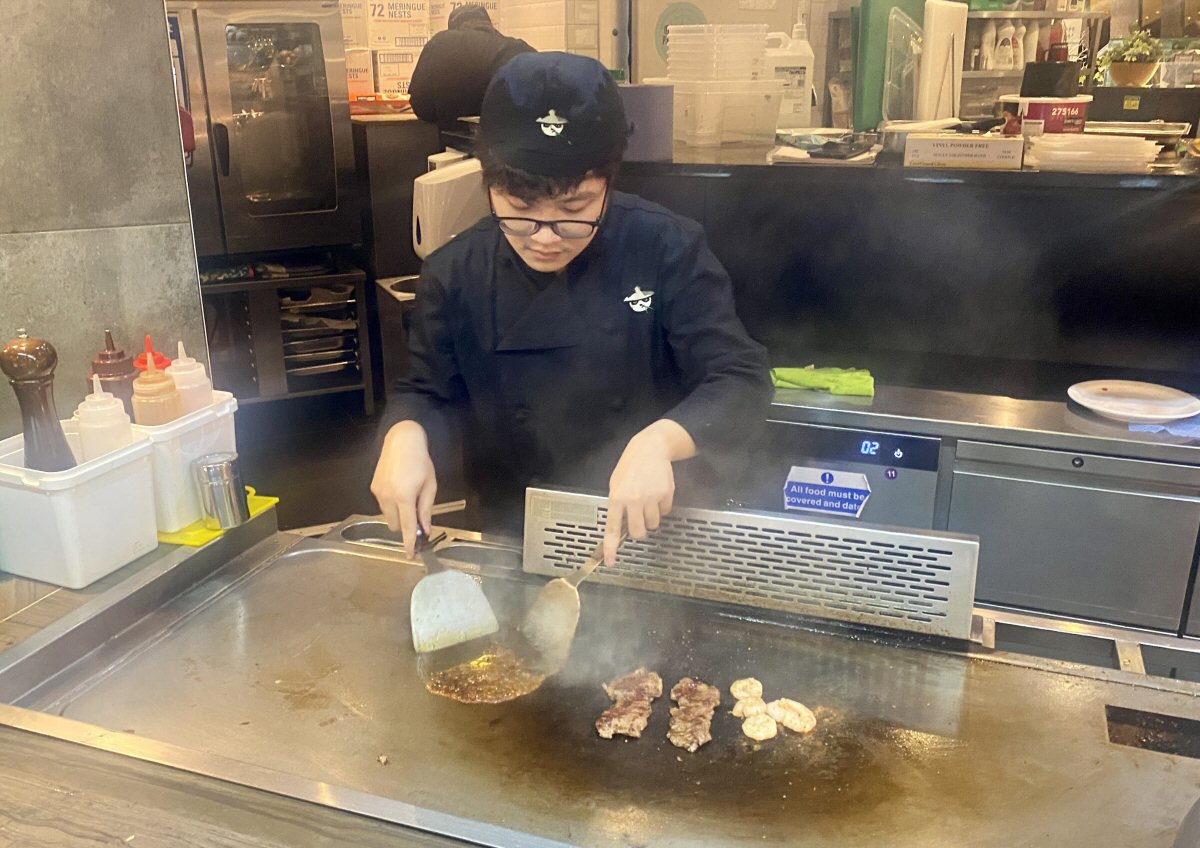 His Nibs had some Beef in Oyster sauce, Sweet and Sour Chicken (a classic crowd-pleaser) and some super-crispy Spring Rolls on his plate. All the dishes were full of flavour and the vegetables within them were still nicely crunchy; you need a bit of texture in your meal after all. We'd both popped some Thai Pork Balls on our plates in that weird 'psychic couply' thing that often happens; though perhaps it was more to do with how scrummy the dish had looked!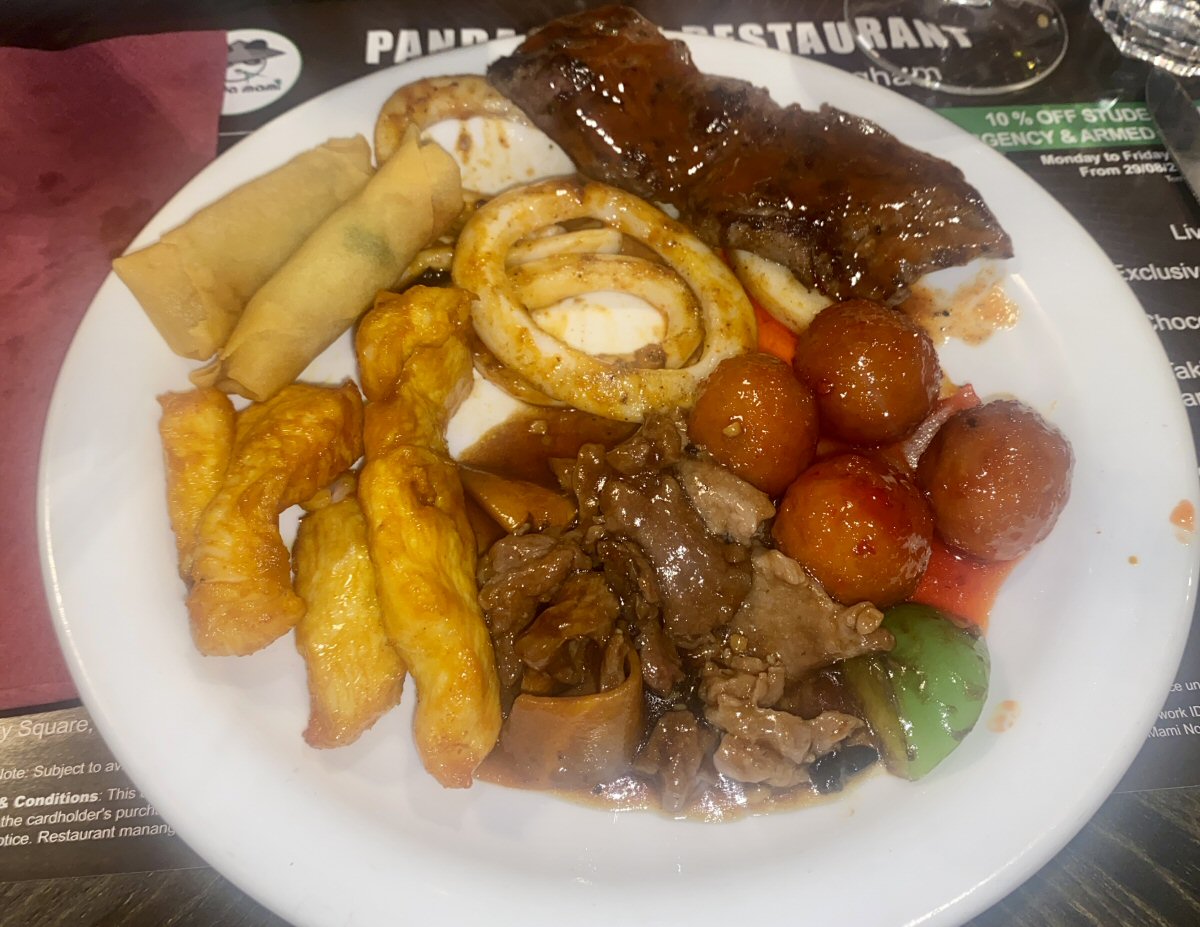 Some Paella had found its way into my tummy, and I have to say that there were loads of seafood and meat with the sunny coloured rice – Panda Mami's Chefs clearly like feeding their guests! Both of us said that the food was certainly still as delicious as it had been with the previous company and, being perfectly honest, there isn't a vast difference between the two offerings – great news for us diners.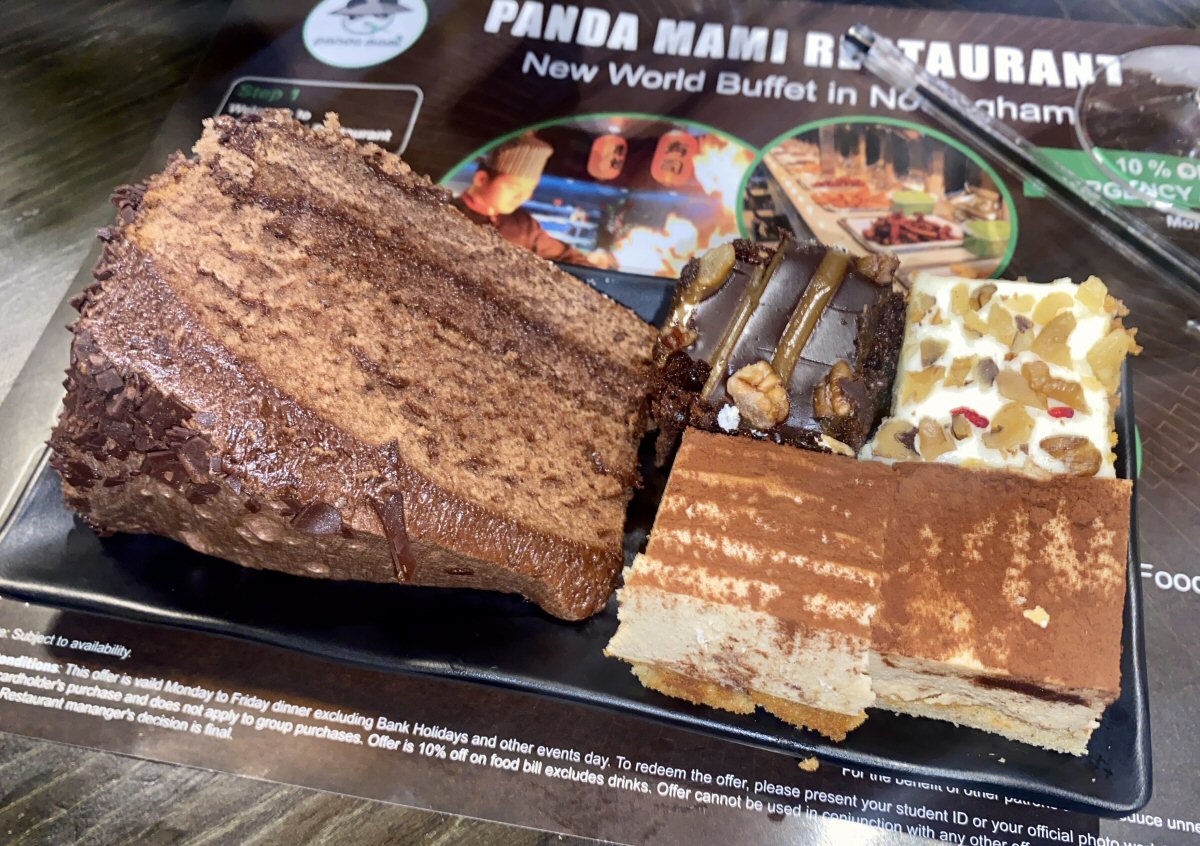 There was a raffle too,; we'd filled in cards with our details on when we'd first sat down, and they acted as raffle tickets. As is usual, we didn't win, but Panda Mami didn't let any of their invited guests go home empty handed: we received discount vouchers (we'll definitely be making use of those bad boys, thankyou) and the sweetest, softest cuddly Panda stuffed toy you could wish for.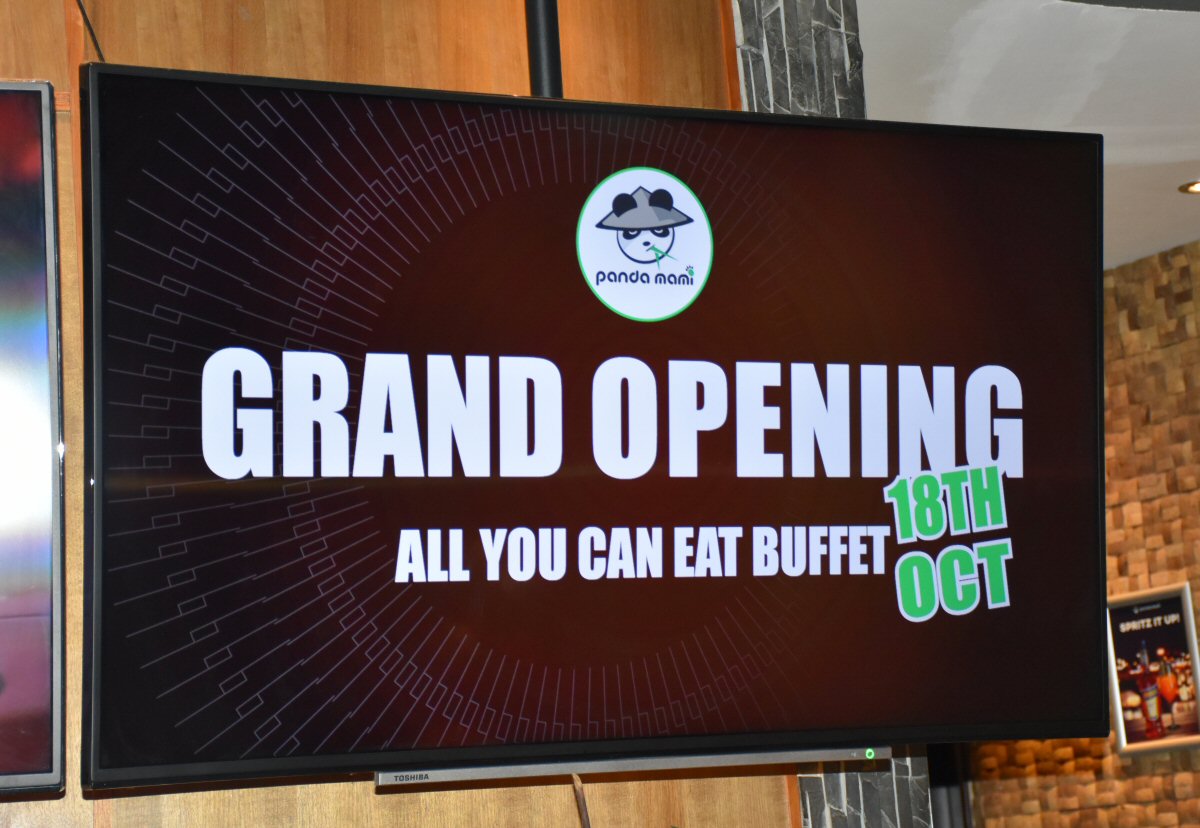 You can book a table by ringing 0115 950 7755 or online at www.pandamami-restaurant.com/nottingham/. The website also shows the opening times and pricing, and has details of the 10% discount terms for students, NHS workers and the Emergency and Armed Forces. Children under 140cms height also eat for half price.
Read Some Of Our Recent News Articles
---

Knives At The Ready With A New Steak Sharing Experience At Bar + Block Come together to share the love as Nottingham's contemporary steakhouse Bar + Block launches a new steak sharing experience that packs a real bite. Raising Read The Article

---

You Can't Keep A Good Blog Down - The Sticky Beak Blog Is Back On Facebook Never have I been so happy to write something as I am to be typing this... Facebook have upheld our appeal and re-published THE STICKY BEAK BLOG!!! Read The Article

---

Doughnut giant launches in Nottingham with bumper giveaway The UK's fastest-growing doughnut brand is giving away hundreds of free products this week to mark the opening of its new outlet in Nottingham city centre. Project D is launching Read The Article

---

The Prince of Wales in Baslow Crowned Winner of the Best Sunday Lunch The Prince of Wales Pub has proudly received the prestigious recognition of serving the Best Sunday Lunch at the acclaimed Westside Magazine Restaurant Read The Article

---

Beef King Burgers Opens In Chesterfield The wait is finally over! Chesterfield's ultimate destination for a sensational burger experience is here. he Beef King is thrilled to announce its grand opening on the 3rd and 4th of November Read The Article

---

Croots Farm Shop in Derbyshire wins Great British Food Awards Popular Derbyshire farm shop Croots has won two top awards in the Great British Food Awards. The farm shop near Duffield scooped a silver medal for its steak Read The Article

---

Pioneering Bakewell Cooking School Up For Sale After More Than A Decade Of Inspiring Foodies A pioneering cooking school that brought food and drink enthusiasts to the Peak District from around the world is for sale. When Hartingtons Read The Article

---

New Autumn menu Launched At Croots Farm Shop Cafe A new Autumn menu has been introduced in the popular cafe at Croots Farm Shop near Duffield. The new menu features warming favourites like sausage and mash (using Croots Read The Article

---

Derby-based brand, BEAR, announces opening date for new site in Ashbourne Independent coffee and lifestyle brand BEAR announces expansion, confirming the location of their sixth site which will take over the former Bennetts Ashbourne. Read The Article

---