A Visit To Drinks, Food & Fun In The Peaks Near Tansley
Published On Monday 16 Aug 2021 by Sticky Beak
See All Recent News Articles
We love going and having a mooch around Tansley Sunday Car Boot and Market, and over the years have picked up some handy items. The lovely chap who runs the car boot site (Shaun) had decided to branch out and offer something a bit different this year seeing as we've all had such a joyless time during lockdown. As we approached the crossroads where the usual car boot site is, we picked up the signs for "Drinks, Food and Fun In The Peaks", and followed the steady stream of other vehicles heading that way.
As with the car boot and Sunday market, the parking operation was slick from the paying process to being marshalled to the nearest parking spots and, having parked up, we headed over to where all the action was.

Kids were in their absolute element wherever we looked: learning skills in the family circus area, bouncing on the trampolines, riding on the fairground rides or buying all manner of toys. Volunteers for the Air Ambulance were walking around with buckets and folks were being generous with donations, which was nice to see because, let's face it, we live in a hilly rural county that ambulances can't always reach. You never know when you'll need the Air Ambulance crew, and if we don't support them then they might not be around if (god forbid) we do need them.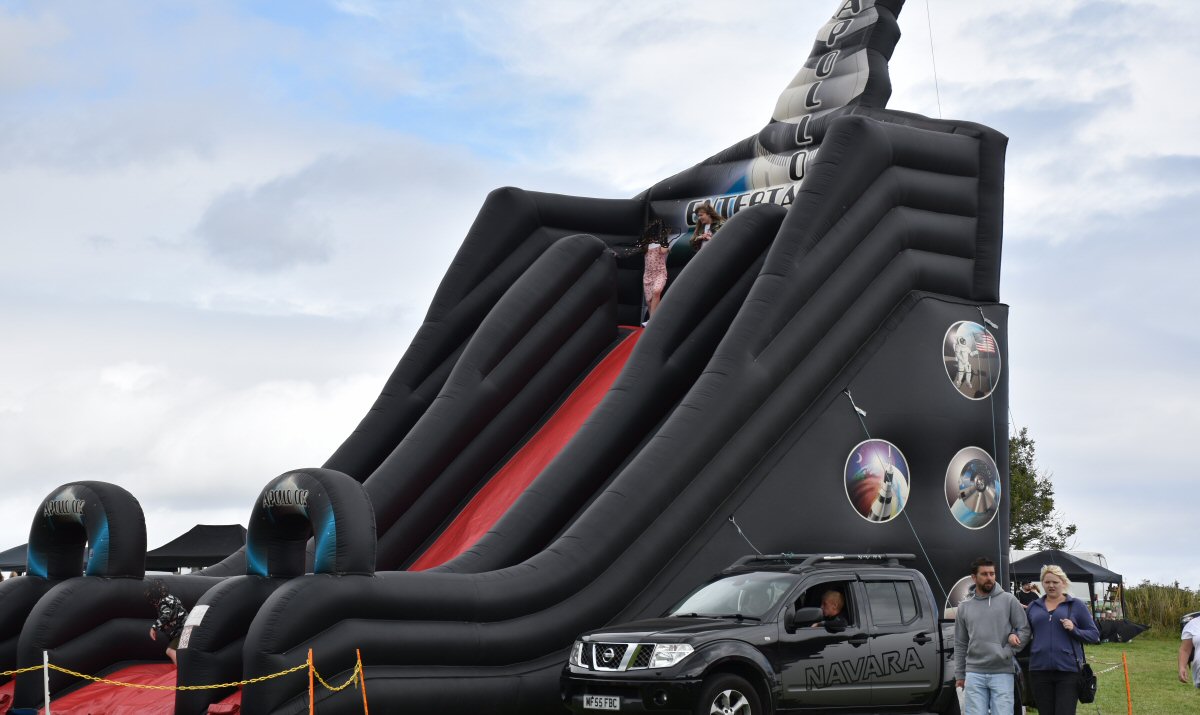 There was a superb stand from the folks at Bluebell Wood Childrens Hospice with their collection of Owls. They took the time to chat to any child or adult that had questions about any of the owls and for a small donation let you have a photo taken with them.

Smack bang in the centre of it all was a stunning Spitfire aeroplane in all its glory and this majestic sight was gaining attention from people of all ages. A small group of enthusiasts were donning military uniform from the era and the atmosphere was upbeat and happy. This particular weekend was also when Crich Tramway Museum were hosting a 1940s- themed event, so Derbyshire was certainly the place to be.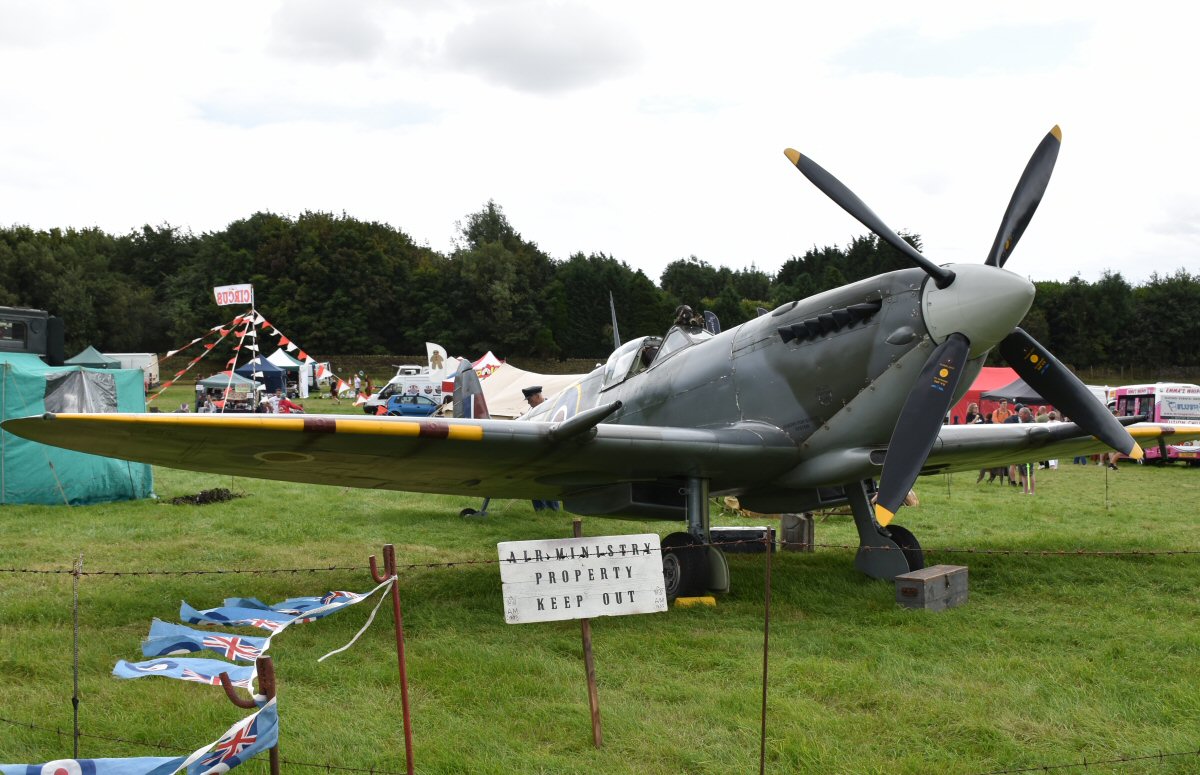 We had a time out at one of the coffee stands, perching our derrieres on the seating area they had and taking in the superb view across the fields; it was a fine day and we could see all the way to Crich Stand! As well as coffee stands selling refreshment there were other ones just selling the beans, so cofficianados would have been very happy.If you were in the market for cocktails or Pimms then all you had to do was pay a visit to the converted horseboxes on one side of the field.




Every kind of food was represented at this inaugural event and all the stall holders were happy to pose for photos and hand out samples to those who wanted them. We couldn't resist snaffling some Cheese from Just Cheese – yum yum – but had to forego the temptations of Project D due to being booked in for Sunday Lunch at The Red Lion in Birchover a short time later.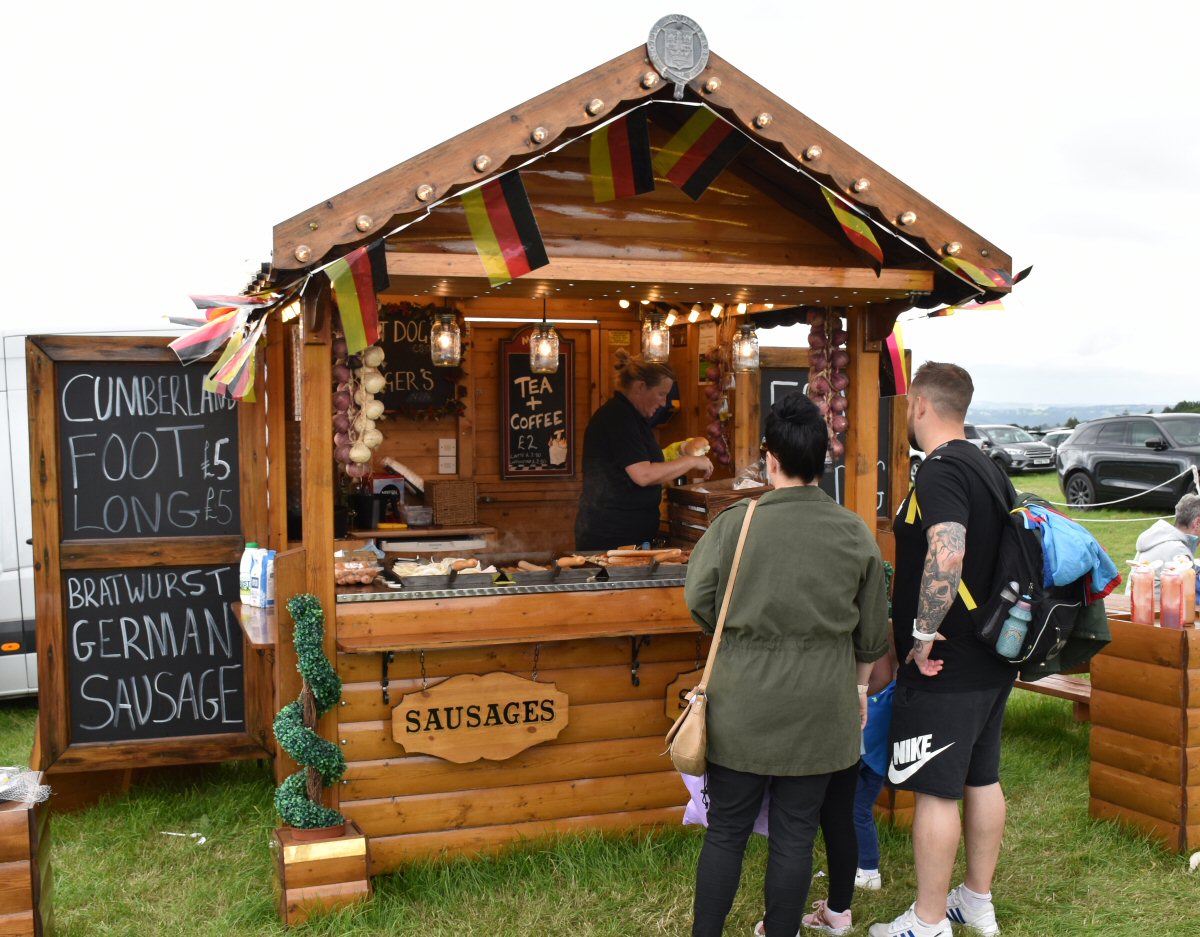 There were lots of different craft stalls around too, including clothing, jewellery and wood craft. Even as we were leaving at 2pm the cars and people were still steadily arriving (admission was £3 per person, with under 12s going free), eager to make the most of a local day out in glorious surroundings with something for all the family. For a first year, this was a cracking event and I can't wait to see how it develops next year.
See our full collection of photos below;