Duchess's Choice Recipe Boxes With New Vegan Option
Published On Tuesday 19 Jan 2021 by Sticky Beak
See All Recent News Articles
This January we have shelved fad diets and calorie counting, that seems so passé now, yet with more time to reflect many of us are examining the food choices we make. Trends for supporting local producers and outlets on our doorstep, as well as the exponential rise in popularity of a plant-based diet, have both been remarkable trends, accelerated by the pandemic.
UK-based Veganuary has reported a target of 500,000 participants this month, compared with 400,000 last year. With an emphasis on cleaner living, the global environment and boosting the immune system, it makes sense for many to follow a plant-based diet. Others are committed to traditionally nourishing comfort foods, locally sourced, giving them an opportunity to indulge in life's simple pleasures to get through this lockdown phase.

The Devonshire Arms' new vegan option for their popular cook-at-home recipe boxes, is being introduced for deliveries from Friday 22nd January. Each recipe carries The Duchess of Devonshire's personal approval, and boxes have all the ingredients and simple to follow at home recipes to create a delicious three-course meal to enjoy at home.

Optional extras to add to the weekend delivery of treats include an artisan cheese selection with fruit crisps and fig chutney from The Courtyard Dairy, priced at £14.

There are two options to choose from for each course, including a vegan option, offering a mouth-watering three-course menu to enjoy at home, created by Head Chef, Ross Forder.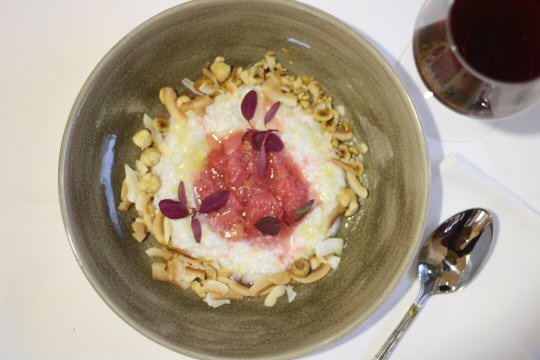 Vegan options include roasted beetroot & heritage carrot, spiced apple, whipped almond with coffee & oat crumble; Jerusalem artichoke, fondant potato, chicory & chive oil and a dessert of Yorkshire rhubarb, sago pudding, coconut, ginger & hazelnut.

The traditional dish options include house-cured salmon, heritage potato salad, pickled red onion & citrus dressing ; followed by Roasted sirloin of beef, duck fat potatoes, Yorkshire puddings, cauliflower cheese, seasonal vegetables & red wine jus and the new dessert is a dark chocolate fondant, with toffee sauce and caramelised pecans.

The recipe boxes are priced at £60 and are available for Friday delivery. The insulated boxes will arrive chilled to be placed in refrigerator at soon as possible and consumed at the latest by Sunday evening. It is not possible have a mix of options in each course, as each of the dishes are designed to serve two.
• Orders taken online up to midnight Sunday, for delivery the following Friday
• Available for nationwide delivery, orders will incur a delivery charge of £12
• Watch our website or follow us on social media for special Valentine's menus for Friday 12th February delivery
www.devonshirehotels.co.uk/duchess-dining/