Dinner At Founding Farmers, Foggy Bottom, Washington DC
---
Published On Tuesday 4 Jul 2017 by Sticky Beak
See Recent Holiday Reviews | See All Recent Reviews


Before we headed off to watch the Fourth of July fireworks at The National Mall we knew we'd need some food to keep us going. We'd booked a table a while ago, and blimey it's a good job we did; as we approached the restaurant there were groups of people gathered around the door. "Strange thing to do" we thought as we walked inside, well just about squeezed inside would be a more accurate description. Turns out the people outside were escaping the crush and waiting for the front-of-house staff to call their names and seat them at their table.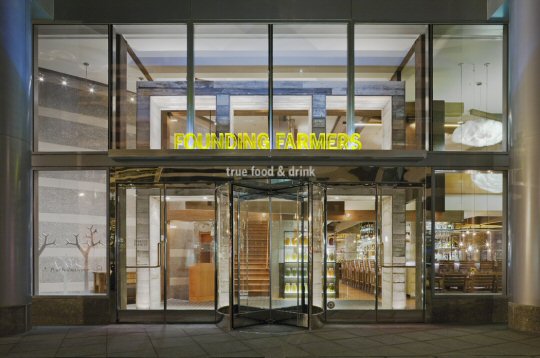 We had arrived early, but the ladies at the front desk said we would be seated at our reservation time of 6.30pm as they were full to capacity. 6.30pm arrived and no sign of being seated was happening so we asked for an update to be told "we said we were running 15 minutes late"; erm, no, you didn't, else we would've got a drink at the bar. Anyhow, we got seated upstairs soon after and were handed over to our super server, Dwayne/Duane (not sure how you spell your name, sorry).
The menu was the same as the one we had already downloaded, so Dwayne ran through the daily specials and went to fetch our drinks whilst we decided what we fancied. For starters we shared a corn bread skillet served with salted honey butter, and I have to say it was delicious; light, fluffy and mouth-wateringly good when slathered with fresh butter.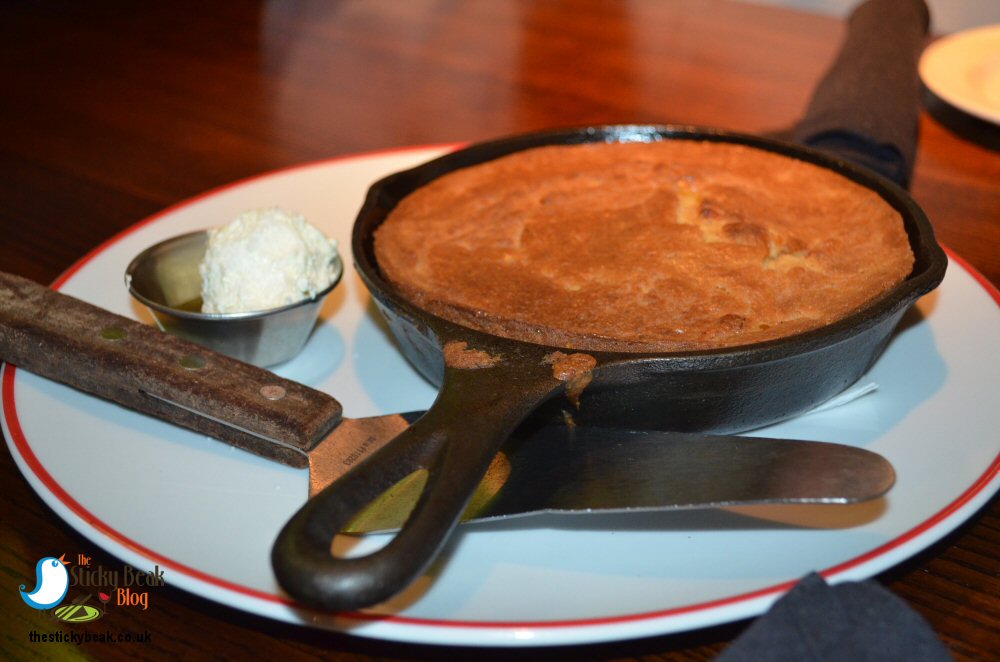 Chickadee ordered the Lobster Mac n Cheese for her main, and it had a crazy amount of Lobster meat in it. She thought she'd died and gone to heaven bless her! I had the Scallops Meuniere with a Butternut Risotto and a side Farmers Salad and His Nibs had the Steak and Enchiladas that came with Corn on the Cob.
My Scallops were large, meaty affairs that were gorgeously sweet to taste and substantial to chew; they'd been perfectly cooked to retain their natural succulence and the risotto was lovely and creamy. The Farmers salad has everything you can want in a salad; including Dates, Almonds, and Avocado as well as more traditional elements; the effect is one of multi-layered tastes and textures that satisfy the palate completely.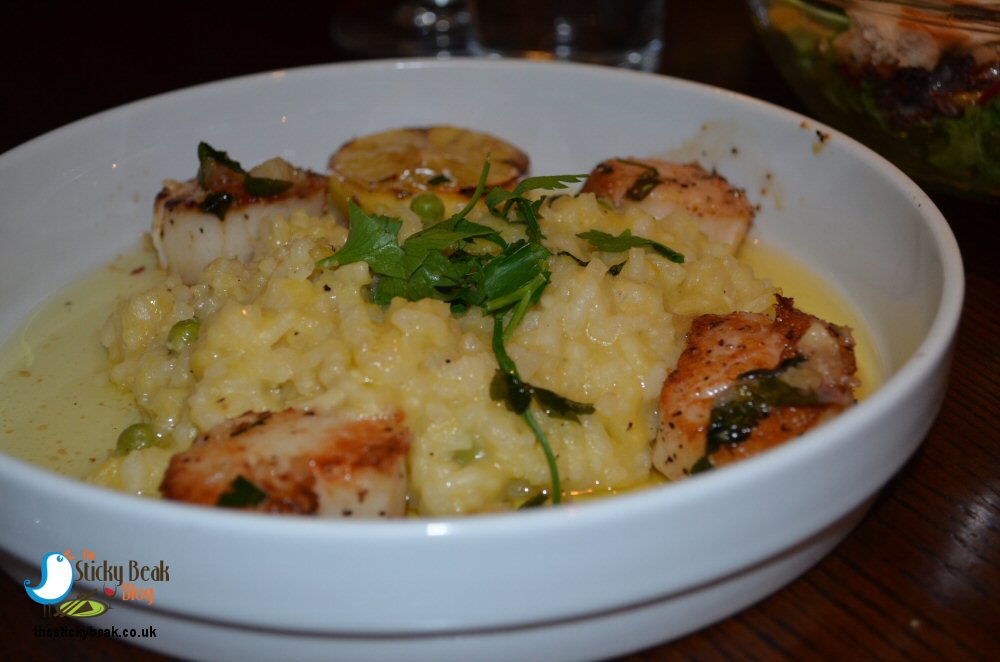 The Man Birds' dish was no less impressive due to the size and quality of the steak (although the one at Joes Seafood, Prime Steak and Stone Crab is still the gold medal winner in our opinion). Two Chicken enchiladas completed the meaty bit of the meal, and they were wonderfully seasoned and very filling. I actually had the sweet corn from The Boy Wonders' plate, as he can't stand the stuff (although the corn bread went down a treat with him, go figure!), whereas I love it!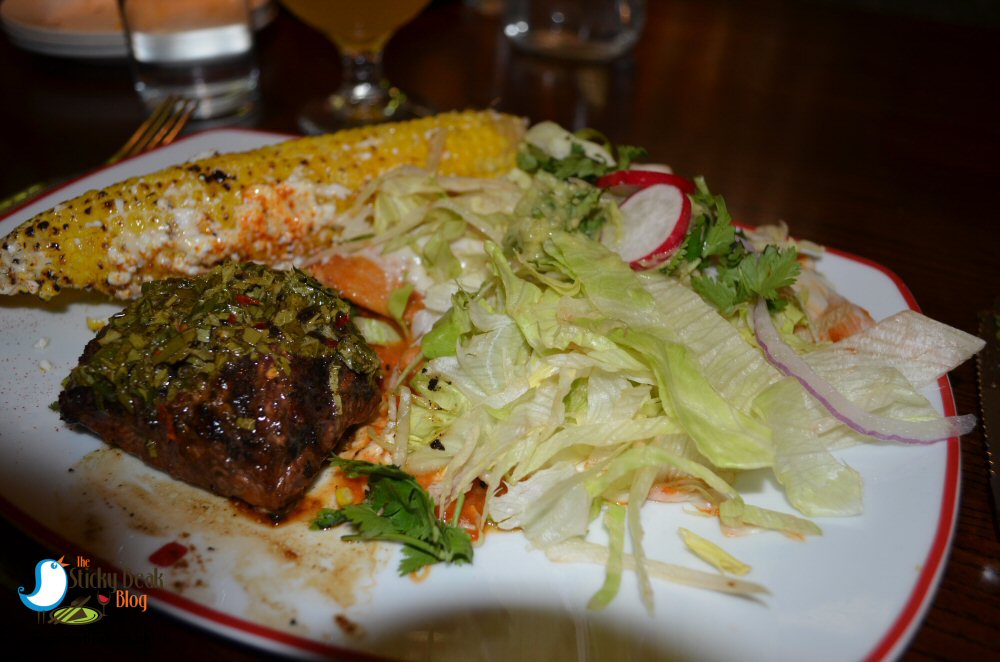 For dessert we had a portion of the Red Velvet cake with a scoop of Vanilla Ice Cream between the three of us. Whilst we had been kicking our heels downstairs we had seen a couple of desserts go out and knew that they were super super-sized!
The cake was incredibly moreish, so light and fluffy, with a wickedly decadent cream cheese frosting on top. I've scoffed a fair few cakes in my time, but this one was an absolute blinder; I could cheerfully have this every day with a cup of coffee for the rest of my life, it's that good :)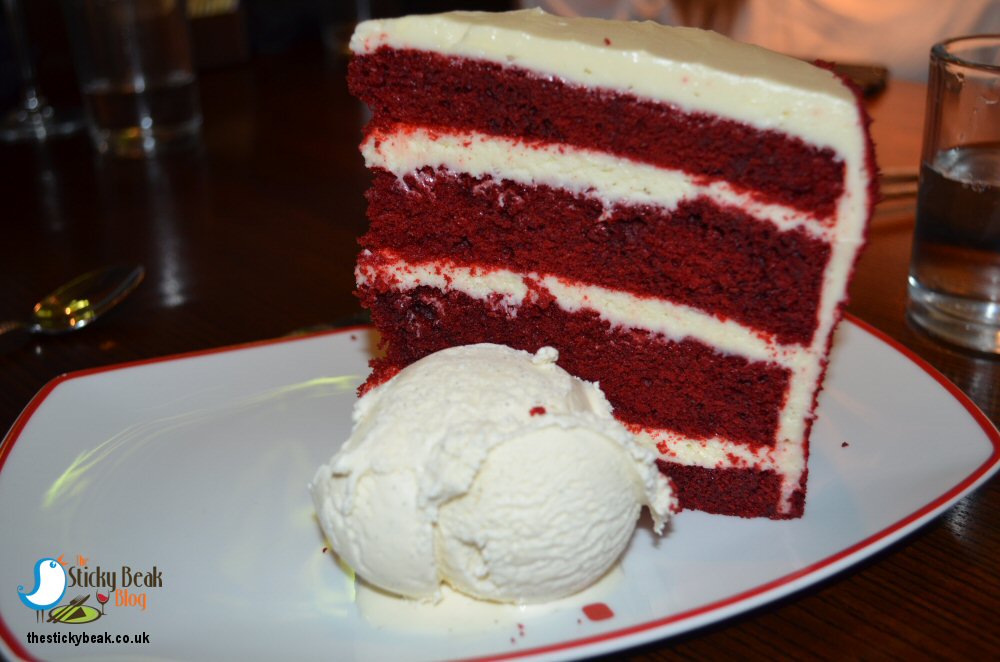 We finished things off with a couple of coffees and Dwayne had us in stitches with his jokes as we were paying the bill. I cannot praise the staff enough; they were working their socks off all evening on what was probably one of their busiest days of the year.
There's no disputing the reputation of Founding Farmers restaurant, the hoards of diners are testament to that, and the serving staff were all lovely from those we interacted with, but I would definitely say the front desk ladies could hone their communication skills somewhat. The simple act of the seating staff telling waiting people an updated seating time would go a long way; we weren't the only ones feeling a little rumpled by the delay, and it could easily have been avoided.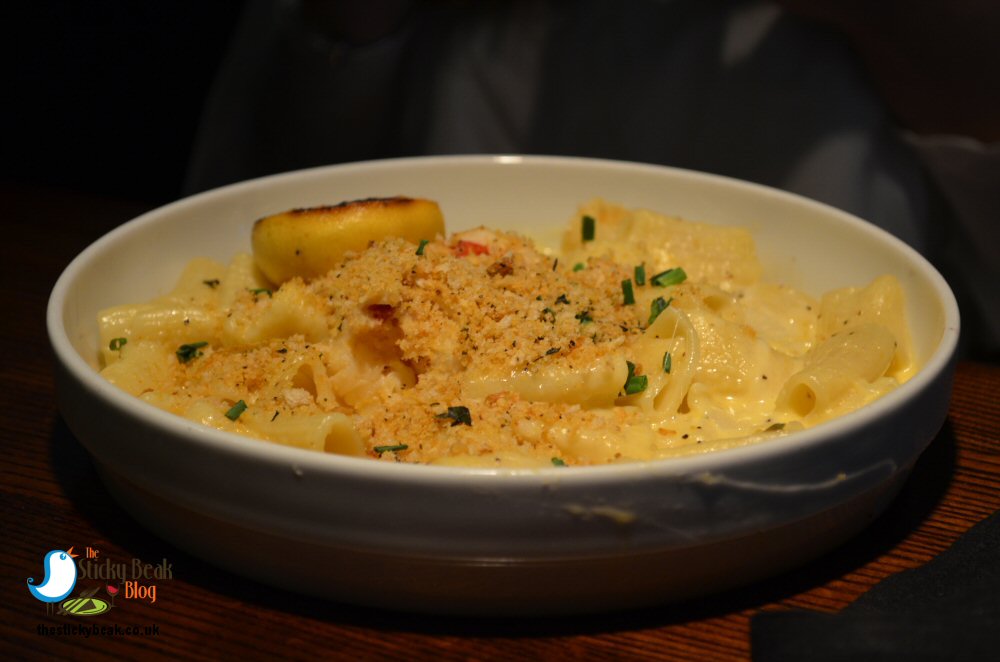 If it's good honest food you're after then it's definitely worth while going and eating here, if only to giggle at the area name; Foggy Bottom (!) :)