A Pre-Tour Lunch At Pooles Cavern Cafe
---
Published On Saturday 20 Feb 2016 by Sticky Beak
See Recent Dining Out Reviews | See All Recent Reviews


The weather this half term has been "iffy" to say the least and we hadn't done much to be perfectly honest, so the Man booked a day off work and suggested we have a run up to Buxton. So off we tootled in the beak jalopy and before long we had arrived at Pooles Cavern
We have been here before, but quite a while ago, so we decided to book onto one of the guided tours to refresh our memories of this amazing attraction. As we had a while to wait before the start of our tour we decided to check out the light bites on offer in the Visitor Cafe, and I have to say we were pleasantly surprised at the selection on offer; there was everything from toasted teacakes and scones with cream through to soup, sandwiches, toasties and jacket potatoes.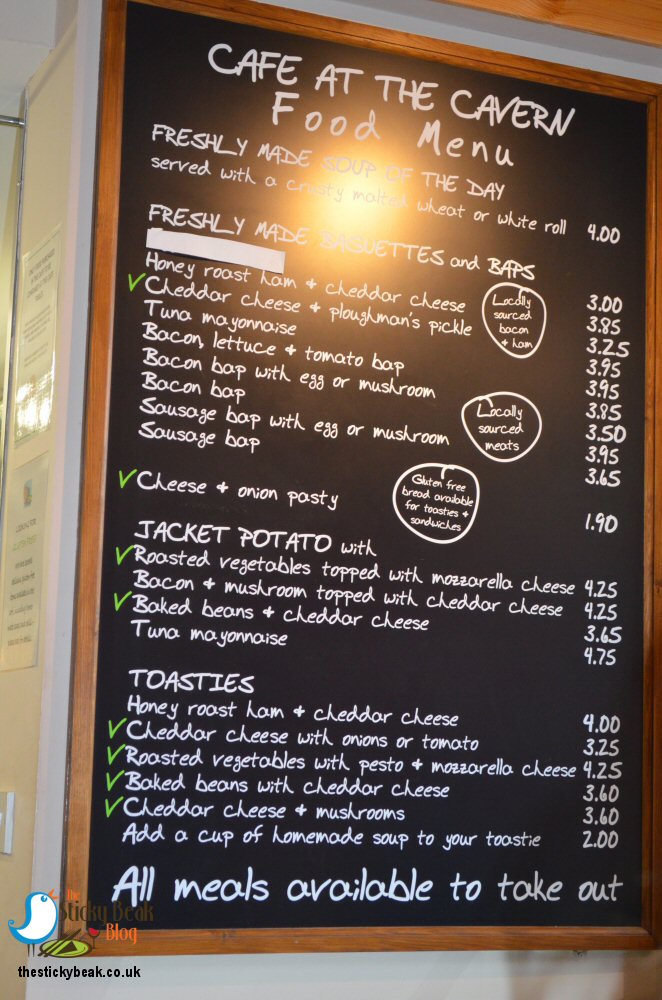 My Chick spied the Sausage bap with Egg, so that's what she had, along with a Hot Chocolate, and it was a great size when it came as well as being piping hot. There were a couple of good quality Sausages halved in it with an egg nestled comfortably on top, and it more than filled a gap in her ever-hungry tum.

The Hot Chocolate was lovely and Chocolatey too, not insipid and watery as can sometimes be the case. His Nibs and I both went for Toasties; Cheddar cheese and Mushroom for me, Ham and Cheese for him and we had a latte each as well. They both came with a nice salad garnish of Tomato, Cucumber and mixed leaves, and they had plenty of filling in them. Sometimes toasties can be more bread than filling, but this was most definitely not the case here, and we both felt very satisfied after eating them.




I like the fact that the visitor centre cafe supports other local businesses by using locally sourced meats, bacon and ham where possible.

There were plenty of other visitors tucking into food as well, and there weren't any plates that hadn't been cleared so I think it safe to say that the Visitor Centre cafe team are doing a great job. In addition, the prices are very reasonable too; for the three hot items and drinks the bill came to just under £15 and for the quality I think it was very fair.
With our tummies filled nicely we set off on the guided tour of Poole's Cavern, and because of all the recent rain the underground stream was in full flow which really added to the atmosphere in the caves.




Our Tour guide, Lauren was a really lovely girl and answered all our questions without hesitation. At present a team of cavers is in the process of exploring other caves, so who knows in years to come there could well be more caverns to see as part of this experience.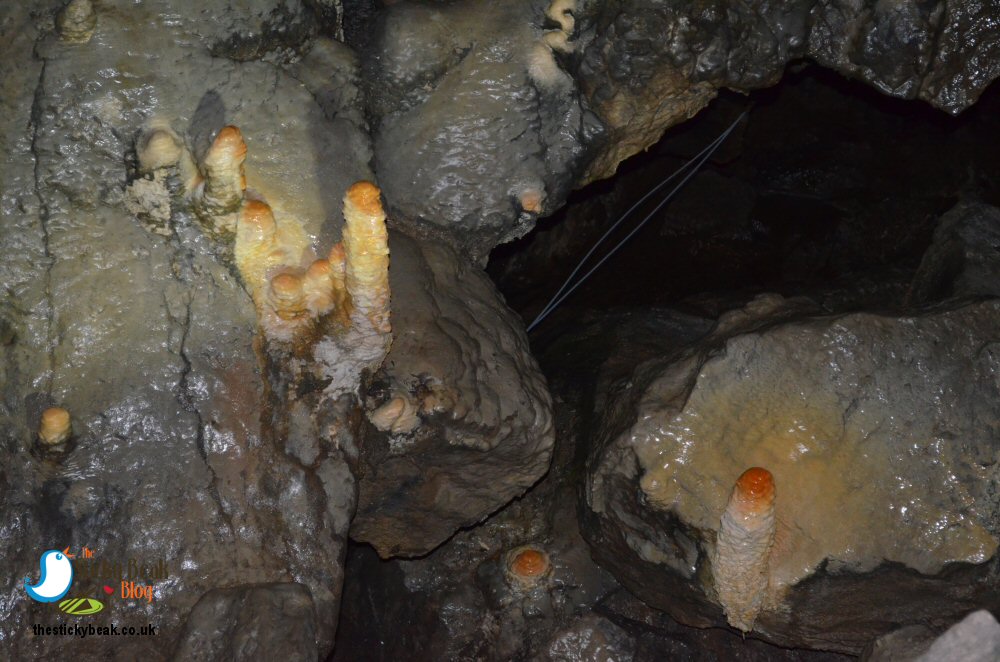 We didn't see any of the four species of Bats that inhabit the caves, although we did see evidence of their existence! All in all, it was a fantastic way to spend a couple of hours together as a family before we headed into Buxton town centre for some retail therapy.


No incentive was provided to visit this venue
read more