All You Can Eat Sunday Lunch Buffet At Gurkha Chulo, Selston
---
Published On Thursday 26 Aug 2021 by Sticky Beak
See Recent Dining Out Reviews | See All Recent Reviews


I have got a confession to make: I'm getting rather used to being lazy on Sundays and eating out instead of cooking! The Man Bird had spotted that Gurkha Chulo in Selston were launching their all-you-can-eat buffet on Sunday 1st August, and Mummy Bird quickly announced that that was where we were all going – fine by me, you'll get no argument. There's plenty of parking at the side and to the rear of the venue, so the jalopy got swung into one of the spaces and we all made our way inside; Fledge had graced us with her presence –well there was food involved that she hadn't got to pay for!
The inside is nicely decorated and there are some lovely metal art pieces on the walls. We were shown to our table and got our drinks ordered fairly swiftly. There was a row of tables all laid with white cloths and laden with a superb array of hot trays, as well as one that housed a big container of Poppadoms – which we made a bee-line for! A variety of dips were all in separate bowls: Minted Yoghurt, Mango Chutney, Onion Salad and Gurkha Chutney (labelled as hot, and it certainly did have a fab kick to it – definite tingle factor to this one!). Fresh mixed salad of Iceberg Lettuce, Cucumber, Tomato and Orange slices completed the cold starter selection, and the hot starters were on the next table.




You can't beat crisp Poppadoms and these ones were magnificent – not at all greasy or oily, and they snapped cleanly apart with a sharp 'pop'. In fact, they were so good we all went back for more before visiting the hot starter section, which consisted of Chicken Tikka Pieces, Onion Bhajis and Chana Chat (Potato and Chick Peas).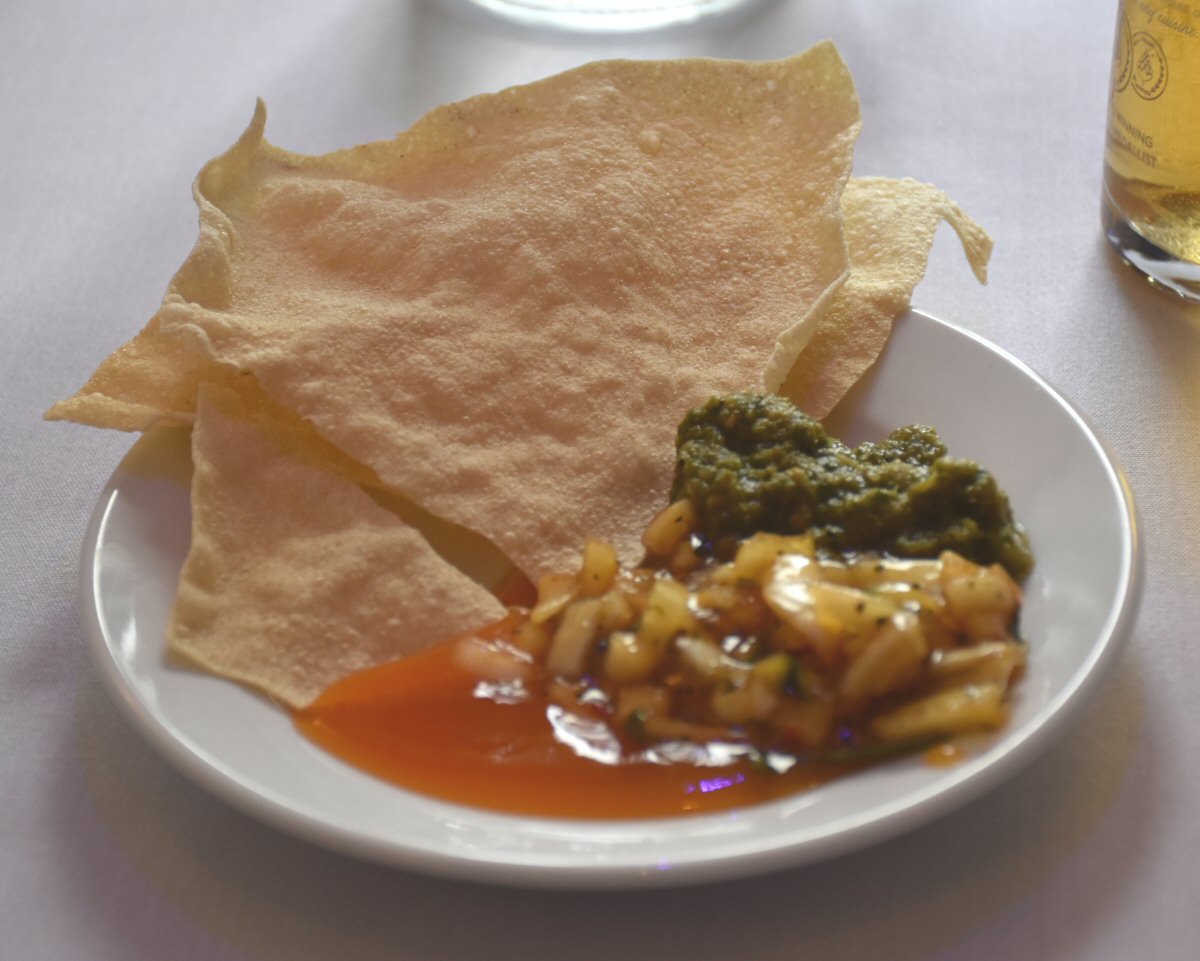 The hot starter selection was also very tasty. I'm not normally the hugest fan of Onion Bhajis, but these ones were fresh and hot out of the kitchen and because they were only made in small batches the tray was regularly being replenished to ensure that everyone got top-notch specimens. Mummy Bird and Fledge both love Chicken Tikka, so their plates were piled high with these bite-size, juicy morsels (and more fresh salad and yoghurt!). Clearly I don't feed His Nibs well enough because I was only half way through my Bhajis when he made his way back seconds! When I'd finished my 'firsts' I went back to try the Chat; now, it's no secret that I love my meat but I do enjoy vegetarian choices too and was just in the mood for trying some out. The potato was nice and firm still and not particularly 'floury', which suits this dish well; the Chickpeas were nice and soft in contrast and both vegetables were complimented by a gently spicy, flavoursome sauce.




Several members of the team came over to chat, which is always nice, and they took the time to tell us what mains were todays' selection. I say that day's choices because Gurkha Chulo is going to change the buffet main dishes on a weekly basis; the idea being that regular customers will be able to sample a wider selection of dishes from the Indian and Nepalese menu, maybe gaining new favourite meals and expanding their palates along the way.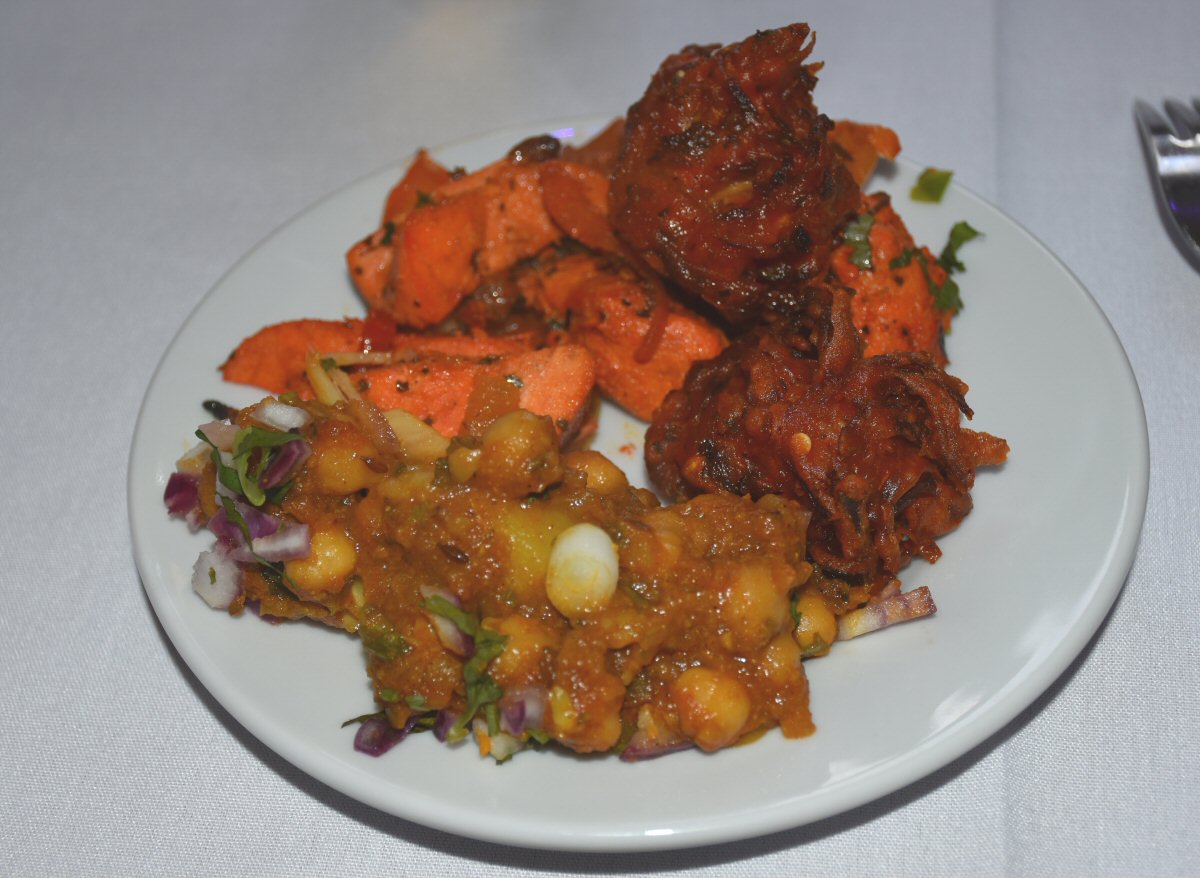 To go with the selection of curries were two rice dishes: plain boiled rice for those that like things simple, and the classic Pilau rice, beloved of Asian restaurants and takeaways up and down the land. As usual I went off the beaten track a little and did things my way, adding some of the tangy Gurkha Chutney to the plain rice to zhuzh it up; I tell you what, it was ruddy good, if I do say so myself! Both rice choices were nice and fluffy, the grains separated, and they weren't soggy (boiled) or greasy (Pilau) either.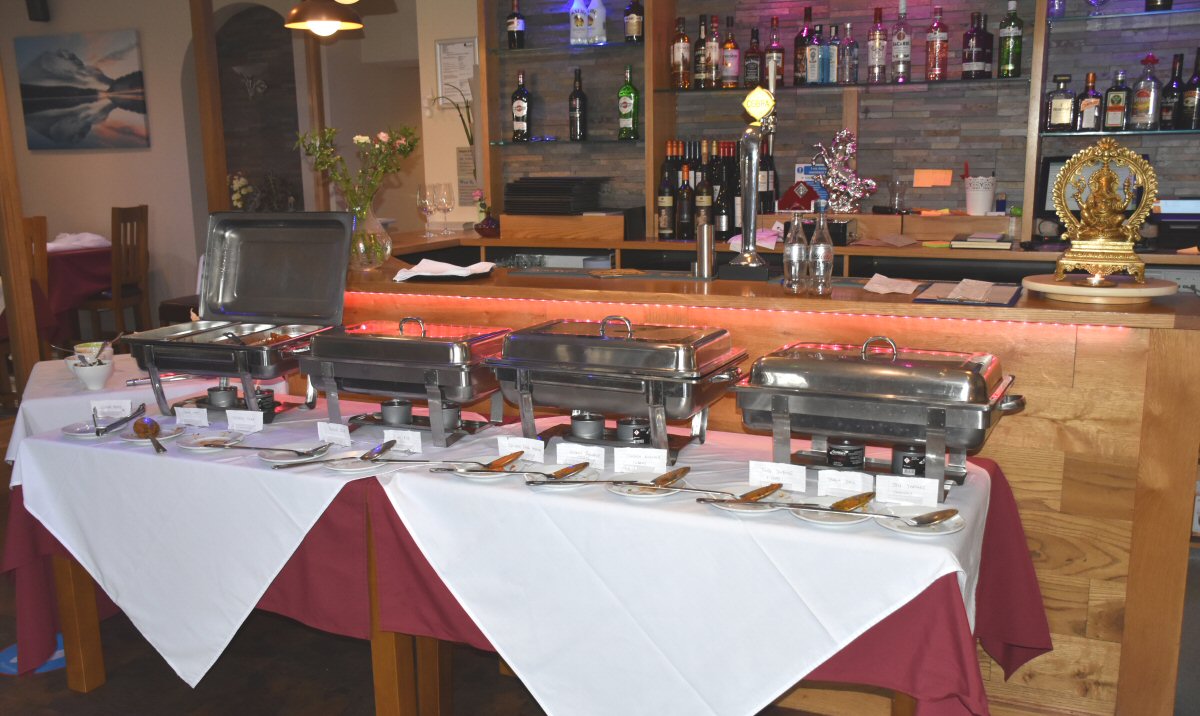 There were curries of each spice level too, so Mummy Bird and Fledge kicked off with mild Chicken Tikka Masala. Within the thick sauce were plenty of large pieces of Chicken breast meat and, as with the starters, the bowls weren't overly filled, so the dishes were always freshly made and replenished. I know I'm wanging on a bit about this, but it really bugs me when you go to an all-you-can-eat buffet and the bowls are chockfull because then the food goes stale and doesn't stay nice and hot. It's little details like this that separate a good venue from a great one, don't you agree? Another cracking (read obvious, but so rarely done) idea the Gurkha Chulo team implement is that they offer Naan bread by separate order only, for a small charge of £1. This means that there aren't breads produced that go uneaten, wasted, and cold; folks order them if it's something they really appreciate as part of an Indian meal - we just ordered one Garlic Naan to share between the four of us. Anyhow, both Mummy and Chick said that the Tikka Masala was delicious and that mild certainly didn't mean bland.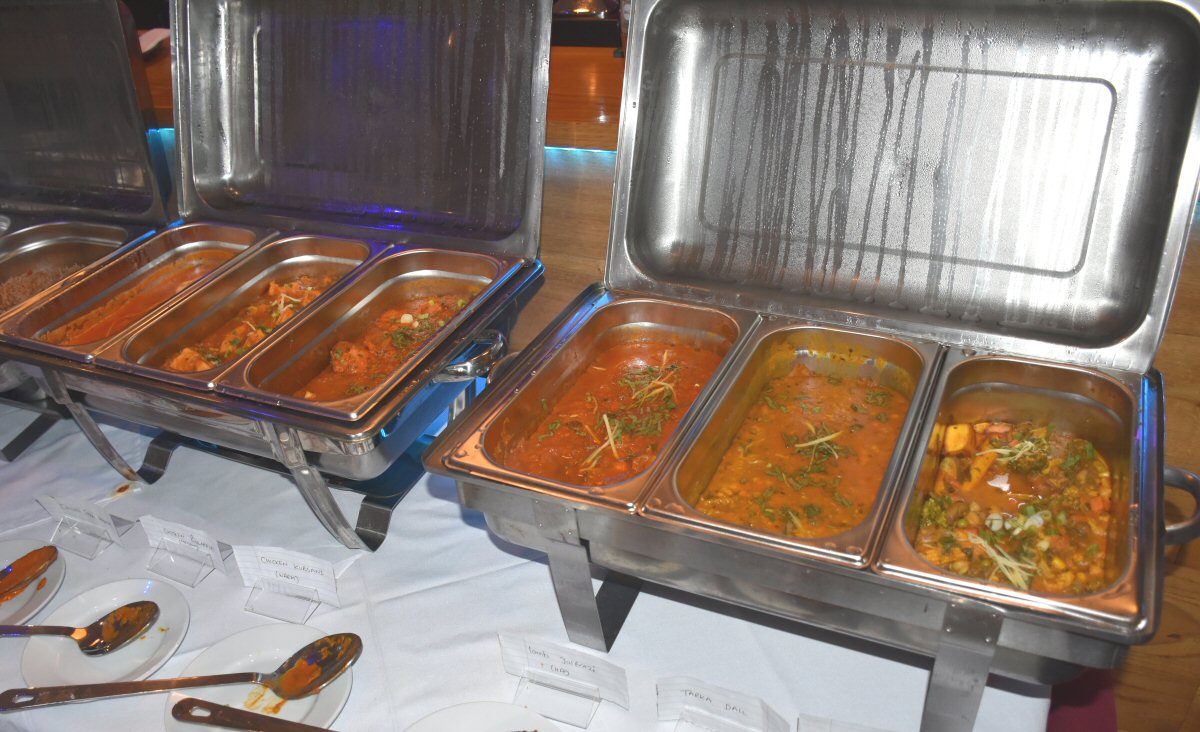 His Nibs went for Lamb Jalfrezi and also for the Chicken Kursani, described as hot and medium respectively. The Lamb was superbly tender and not at all fatty or gristly, but it was its depth of flavour that was the talking point here; with the sauce being so much more dominant, the meat had to deliver something extra so as not to fade into the background, which the Lamb certainly did. This particular Jalfrezi wasn't overly sweet, with emphasis put on sharper, earthier spices; this contrasted with the Kirkani, which seemed to be a more rounded heat on the palate.

At home, The Man Bird loves my Tarka Dahl, so I was surprised to see that he hadn't put any on his plate when he got back to the table. When I mentioned this, he said he hadn't seen it, but went straight back up to the counter to get some! Due to our preferences I tend to make my Dahl a much thicker consistency than the ones Indian restaurants tend to offer, they tend to be thinner, soupier versions; the one at Selstons Gurkha Chulo was somewhere between the two extremes. The flavour of the Dahl was beautiful too, a nice mix of earthy, sweet and spice notes all detected in the mouth.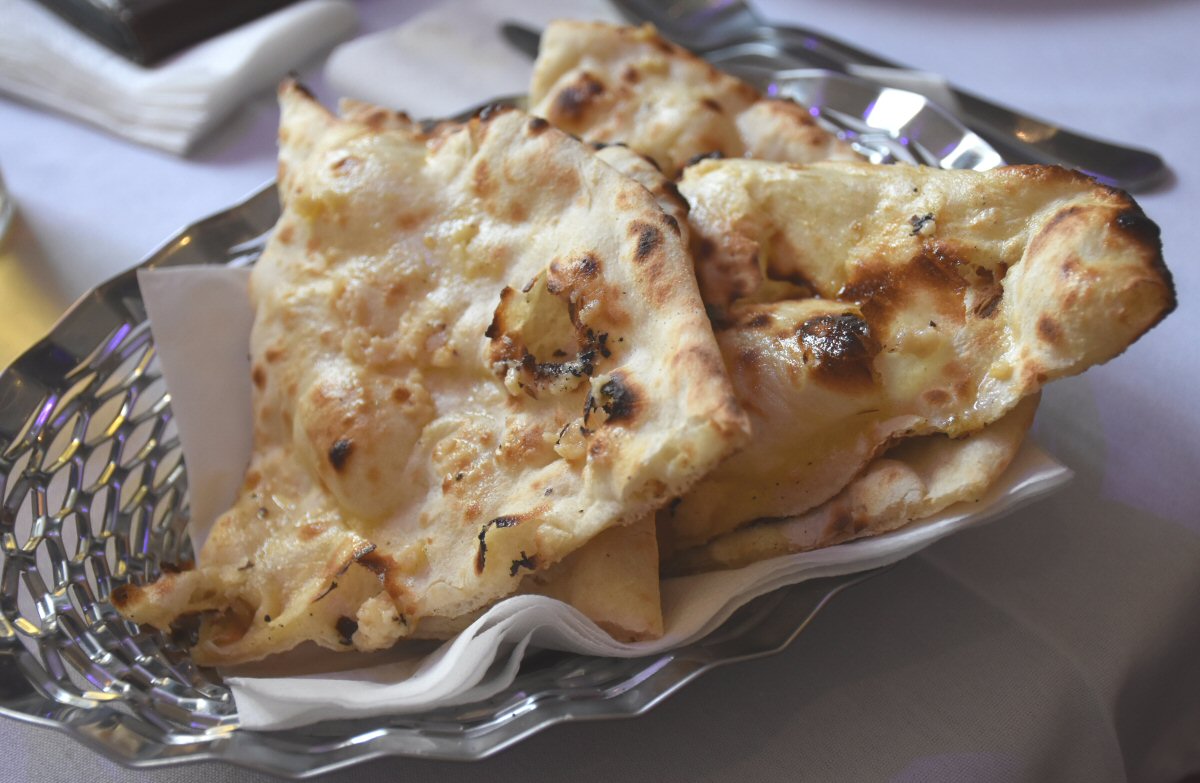 I had a completely different plate of mains from the rest of The Flock: Chicken with Pineapple (not something you normally associate with Indian menus, so I figured this was more of a Nepalese dish) and the Jogi Tarkari /Mixed Vegetable curry. My taste buds absolutely bounced in joy at the combination of sweet, succulent Pineapple and the pungent spices of this medium heat curry that brought their sharper character out to the fore. This was a surprisingly well balanced dish that had far more complexity to it than I was initially expecting. Equally stunning was the assortment of mixed vegetables, all of which were cooked perfectly to retain some of their natural crunch and partnered with a fairly lively sauce, somewhere between mild and medium I would say. I did go back for seconds of both of my curries and Chef had varied the contents of the Jogi Tarkari with in my visits; first time there were chunks of Paneer in among the veggies, second time there were Green Beans in. This variation did change the overall texture of the dish to make them very distinctive, but it was nice to effectively have another dish and they were both moreish.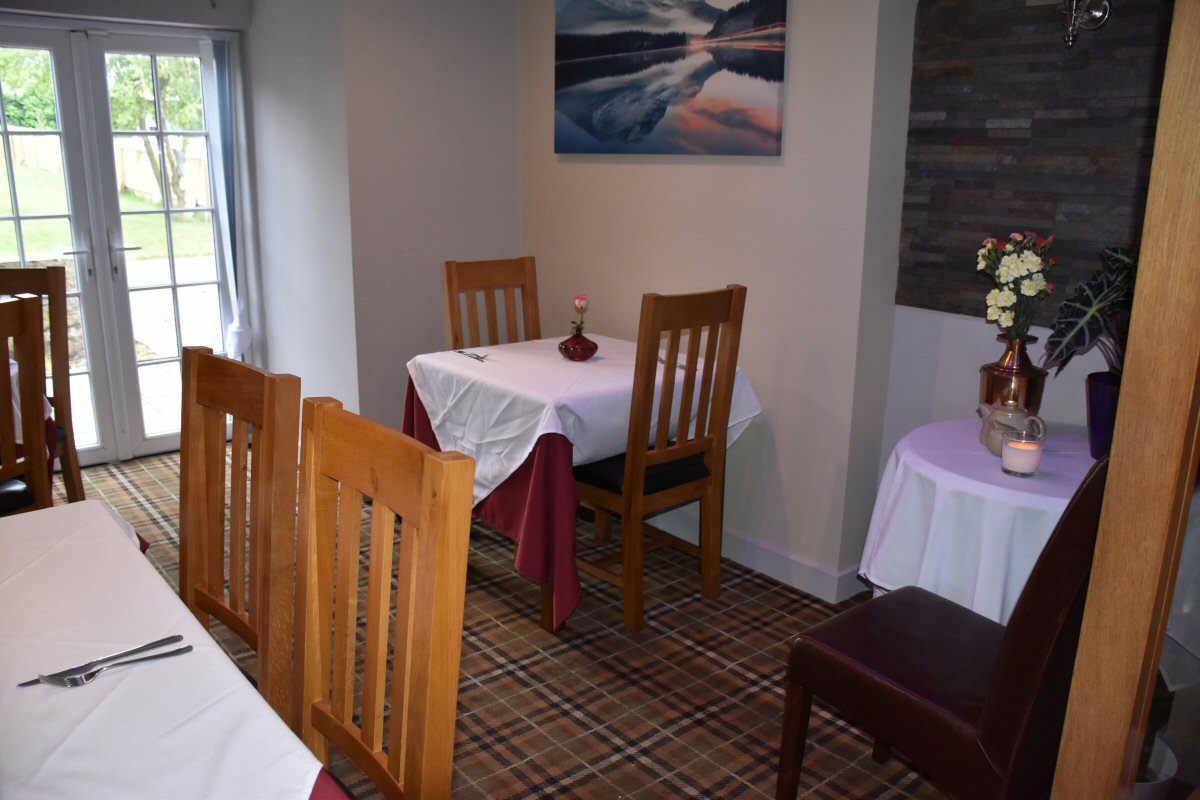 As with the Naan bread, you could have dessert afterwards, but they were charged separately as they didn't come included in the buffet price which is £15.95 per adult, £11.95 for children under 12 years, and under-5s eat free. After a little bit of shall-we-shan't-we, we decided that in all honesty we didn't have room for dessert, much as our gluttonous tendencies were trying to convince us otherwise! So all that remained was to pay the bill and head home in the jalopy.

If you fancy trying the all-you-can-eat buffet on Sunday at Gurkha Chulo, let me tell you that it is available 1pm-8pm and I would advise booking ahead if there is a particular that you want to dine.

Hot Wings happily awarded to this lovely local venue, we will definitely be back!
No incentive was provided to visit this venue
read more