Letoonia Club & Hotel, Fethiye, Turkey With Jet2 4of5
---
Published On Friday 28 Dec 2018 by Sticky Beak
See Recent Holiday Reviews | See All Recent Reviews


DAY FOUR

Woo Hoo, it's time to Jeep Safari with the team at Evergreen Jeep Safari Experiences. Chickadee, The Man and I did this tour two years ago and had such a blast that we wanted to do it again, and for the Boyf Bird to experience all the thrills-and-spills of the day.
After the obligatory photos at Tilos, we jumped back in the Jeep and headed into the hills to our next stop; the Waterfalls at Yakapark. Clearly the sun had got to BB, and before we knew it he was underneath the ice-cold falls whooping with glee! Ah, the madness of youth .

Lunch is included in this full day tour; there is a choice of whole, grilled fish (rainbow trout on this occasion) or chicken breast, and a raft of salads, chips, rice and breads to go with them. This is also the venue where you get to do water rafting down the Saklikent River, zip line across it or bungee down into it. Our little posse decided to do the rafting experience (it does cost extra, but it's well worth it ), but before that we headed into the impressive gorge itself.
Having walked the Saklikent Gorge before, we knew to wear trainers to protect our feet from the stones as you cross the waters to get into the gorge proper. It never fails to take my breath away; Mother Nature is truly awesome in her scale and beauty sometimes.

We returned to the activity area and got kitted up for the rafting; helmet, buoyancy jacket, paddle and inflatable ring. Let the 5km adventure begin! I could hear laughter ringing out and shouts of happiness from Chickadee and BB as they paddled their way down the river and got splashed with the cold water from the waves.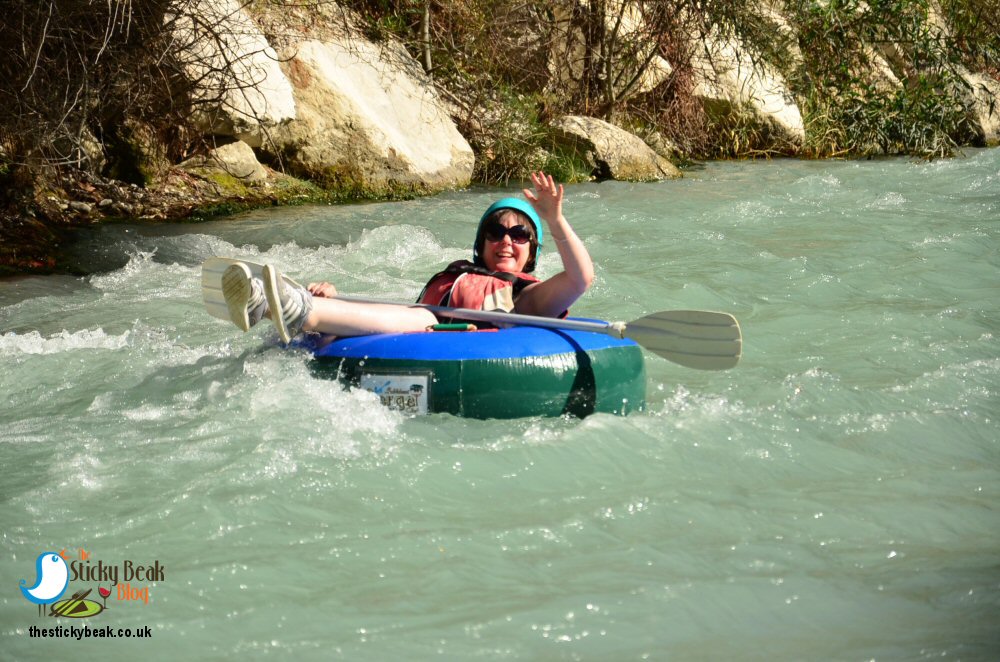 Our last stop of the day was at some al fresco Mud Baths; dignity goes out of the window as Dormush aka "Jason from Coronation Street" makes sculptures for each group member from mud on their head – our Flock were horned monsters! There was much hooting and hollering from our group, and a great time was had by all .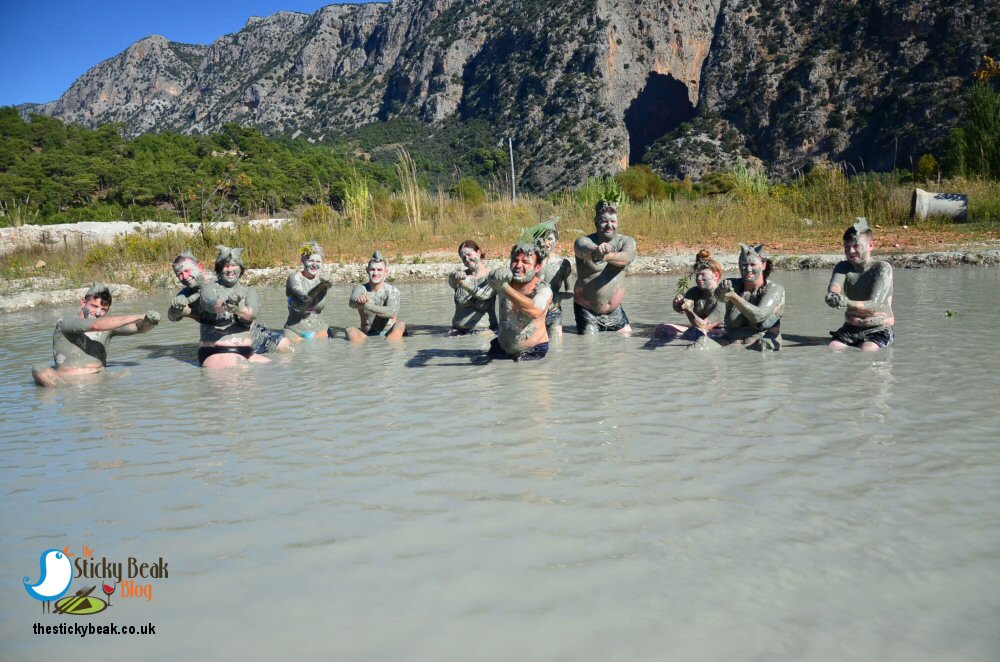 In the evening, after several showers to remove all the mud, Chickadee and BB were heading out for their a la carte Fish night experience at the Dolphin Restaurant. In typical teen fashion, all I got told was that it was "amazing – service and food-wise"! Cheers for that in-depth description, baby girl!! As long as they had a good time, that's the main thing .

DAY FIVE

Tuesday means one thing in Fethiye; market day! Let the haggling commence . Letoonia Club and Hotel runs a shuttle boat for its guests that runs half past the hour from 8.30am, so having breakfasted like kings we made our way to the jetty. His Nibs has an incredible memory, it must be said, and even though it's been two years since our last visit he remembered the way from the harbour front up to the market.

The Man Bird was on the lookout for some more leather belts, as the ones we'd previously bought were fantastic. Given the prices we'd paid for them, we were in the market (no pun intended!) for some more, and one for my Daddy Bird too.



The hustle and bustle (not to mention the noise and brashness of the traders) can prove a bit daunting for the uninitiated, so Chickadee and BB stuck close to us as we navigated our way through the rows to the belt stall that we had previously visited. The old guy wasn't there, but his son and a helper were there, and after much theatrics and pantomime a deal was reached and four belts had been purchased. Happy days.

It had been an exciting morning in Fethiye, so we left the Chick and BB on Marina Beach whilst we walked over to Dolphin Beach to use one of the hotel's pedalos. Some of the other guests were canoeing and paddle –boarding – all of which are complimentary for Letoonia's residents.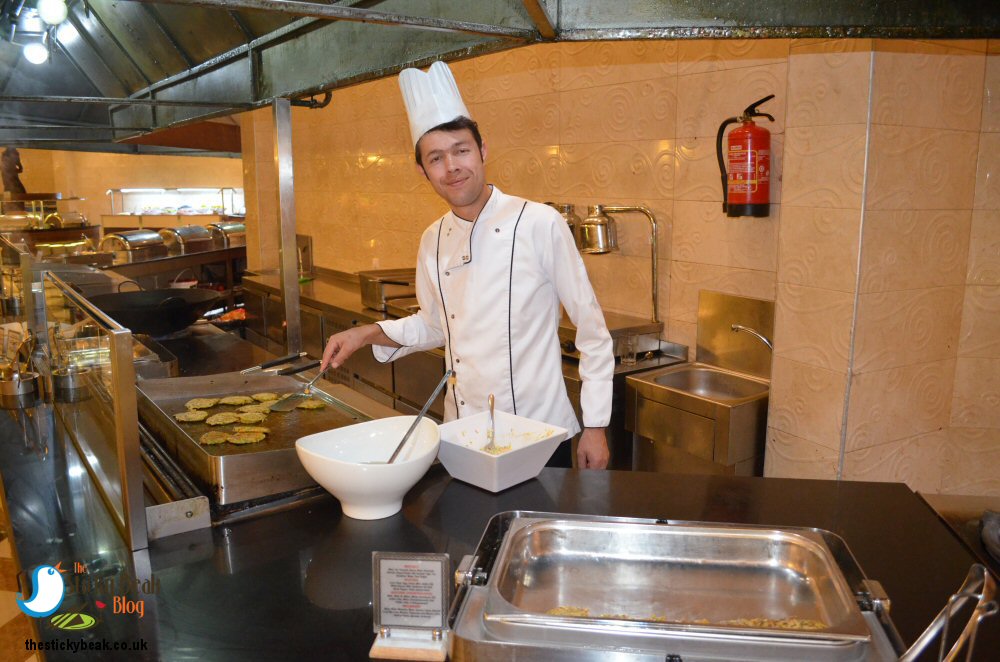 For dinner that evening we went back to Likya restaurant, and I was just in the mood for some traditional Turkish dishes. One thing that we all love about Letoonia is the massive range of cuisines on offer; from Asian, Italian, South American/ Tex Mex, French and Indian; there literally is something for everyone. BB isn't the most adventurous when it comes to trying new cuisine, but during our stay he has surprised us all by the amount of new stuff he's tried and liked.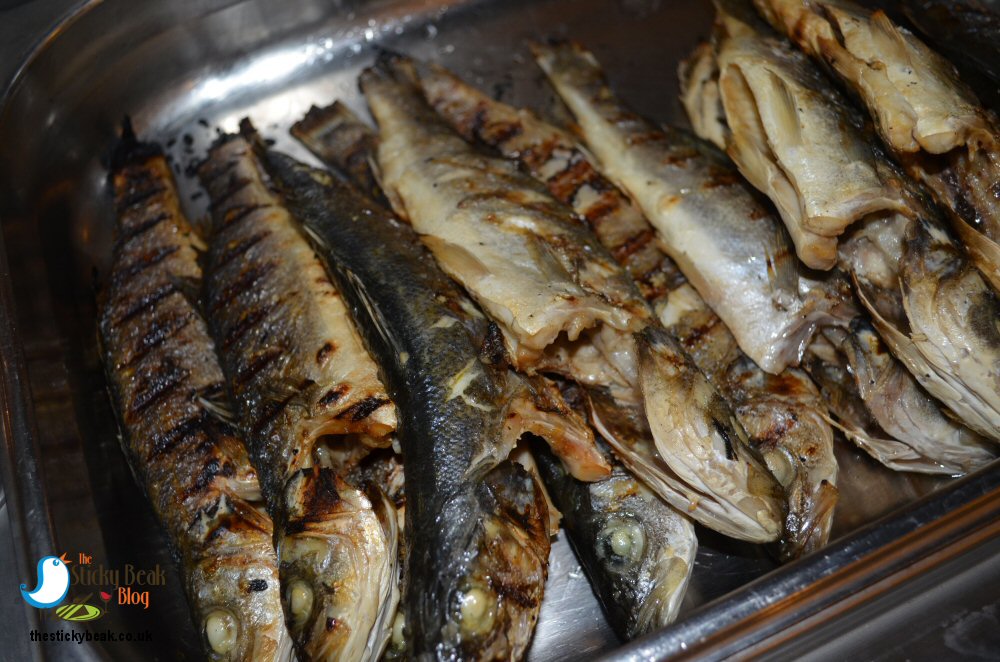 I piled up my plate with Marrow stuffed with rice, tomato, black pepper and mint (Kabak Dolma), Fried Aubergine filled with Minced Meat (Patlican Karni Yarik), Pilic Hazerfan Celebi (Chicken in Pastrami, Cheese and Pepper sauce to you and I), and the amazingly punchy Meatballs with Sour sauce aka Eksili Kofte.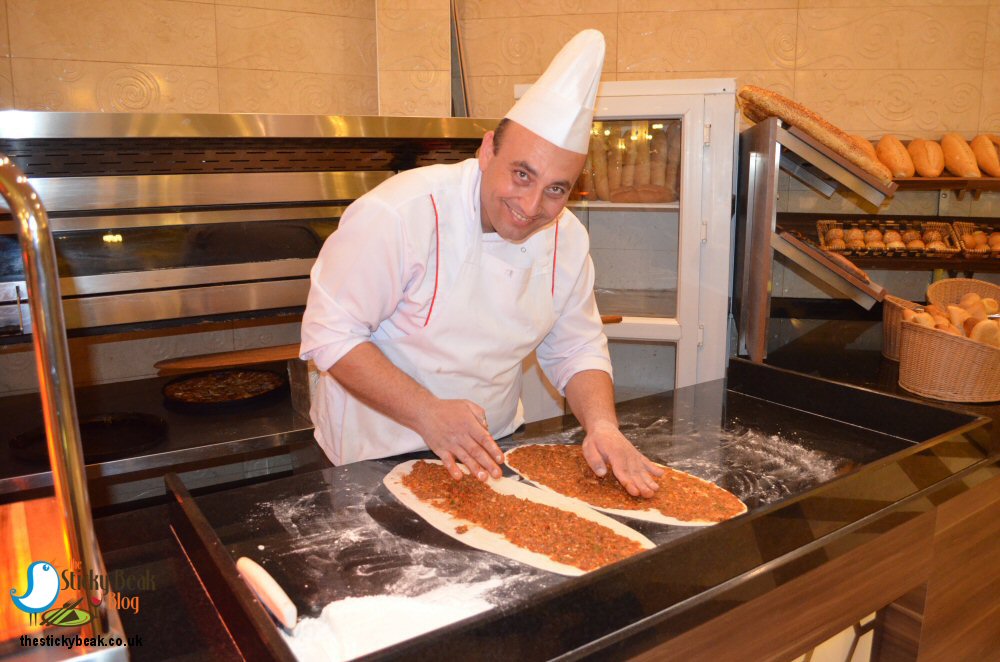 What always gets me is the spectrum of spices and herbs found within the genre of Turkish cuisine, but when you consider the sheer size of the country and the influences of various cultures over the centuries, it isn't really surprising after all. I love the salads in their simplicity too. Tomatoes, Olives, Cabbage, Onion, Cucumber and Peppers are all mixed in different proportions and herbed, oiled and juiced differently to produce a rainbow of textures and tastes.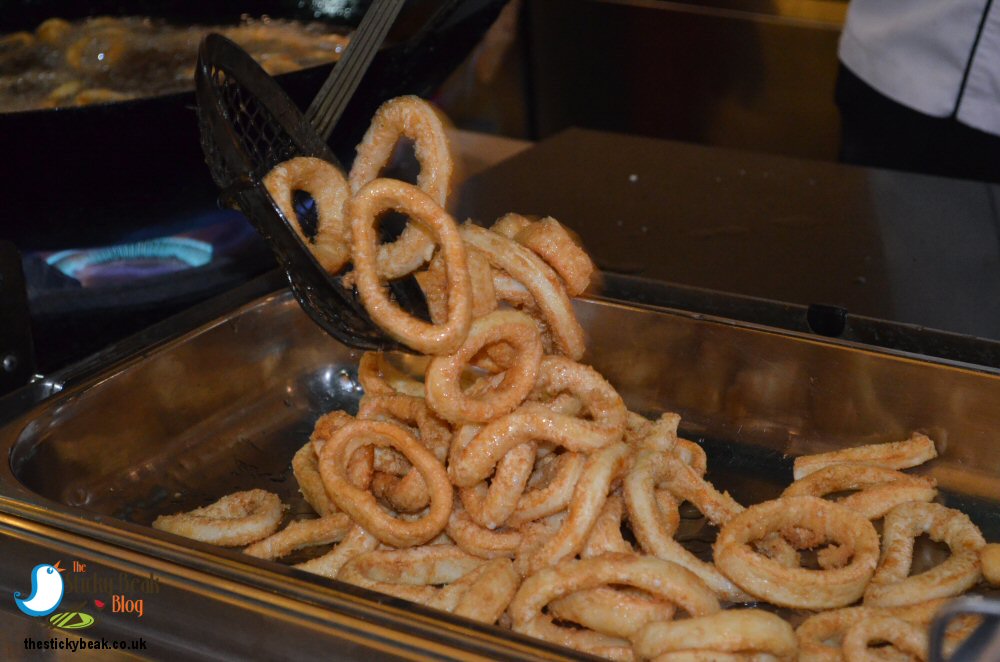 Chickadee had spotted one of the Chefs preparing some fresh Calamari, so she headed off to his station, eager to get some hot out of the pan – literally! It was incredibly soft to the bite and when paired with a squeeze of fresh lemon and some Parsley, made a simple but taste-heavy treat . His Nibs' beady eyes had spotted some Cumin roasted Potatoes, so he loaded up a small side plate with those, and they were very moreish I must say.




It seems appropriate given it was Hallowe'en, to mention the humble Pumpkin; normally we have this as a savoury dish, but at Letoonia it was served on this evening as a dessert. Large chunks of Pumpkin had been softened and cooked with sugar, Cinnamon and Lemon and do you know what, it was blooming delicious! Not too sweet, and lovely and light on the tummy – just perfect to finish a meal with (as well as several Macaroons – oops!).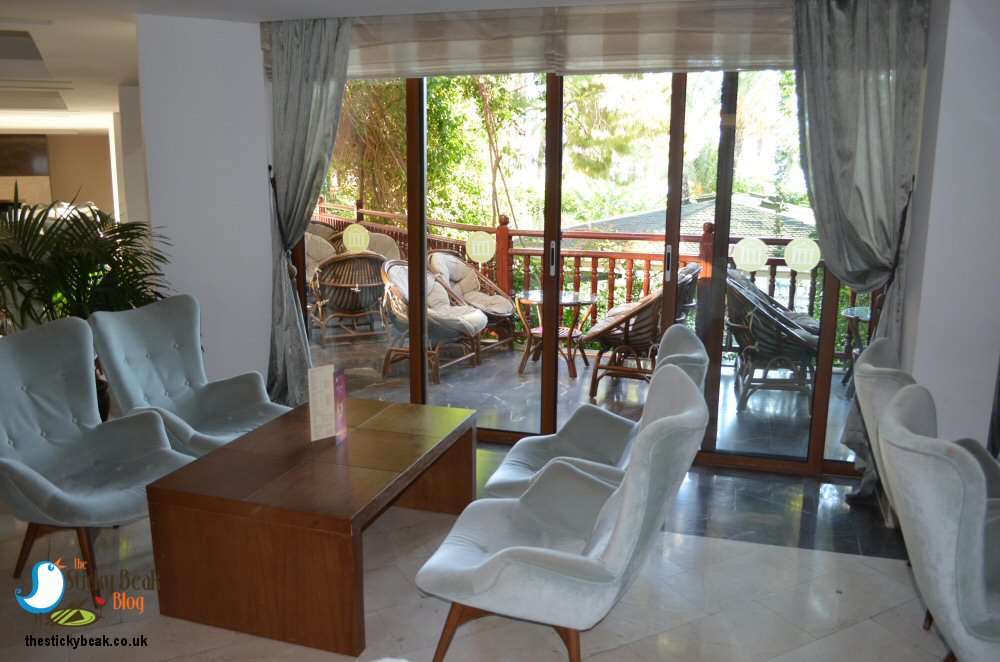 After dinner, it was time to while away the evening with a few games of cards in the comfort of the Hotel Reception. The chairs in the lobby are the perfect dimension for relaxing in and they seem to cocoon you and encourage you to stay within their confines, which I was more than happy to do! We sipped our cocktails and the hours slipped by all too easily; before we knew it, it was way past our bed times .
Read Part 3 Of This Article | Read Part 5 Of This Article