Afternoon Tea At The Principal Hotel, York
---
Published On Wednesday 21 Nov 2018 by Sticky Beak
See Recent Dining Out Reviews | See All Recent Reviews


There's just something about an Afternoon Tea that instantly relaxes you, and after an absolutely hectic morning and early afternoon, His Nibs and I were in need of some relaxation! Situated mere steps from York's train station and, as My Nana Bird (God bless her) would've said, within spitting distance from all the delights the city has to offer, The Principal Hotel was the venue for this fashionable occasion.
As we approached, the splendour of The Principal Hotel's late-Victorian architecture was stunning to see. An impressive set of stone steps took us into the main reception area, where we waited to ask for directions to The Garden Room.




The reception team were lovely and soon had us au fait with where we needed to be. At the entrance to the Garden Room, a member of staff took our reservation details and escorted us to our lovely table by the window, with views over to York Minster. All the team were smartly uniformed in grey; dresses for the ladies, trousers, shirt, waistcoat and tie for the chaps.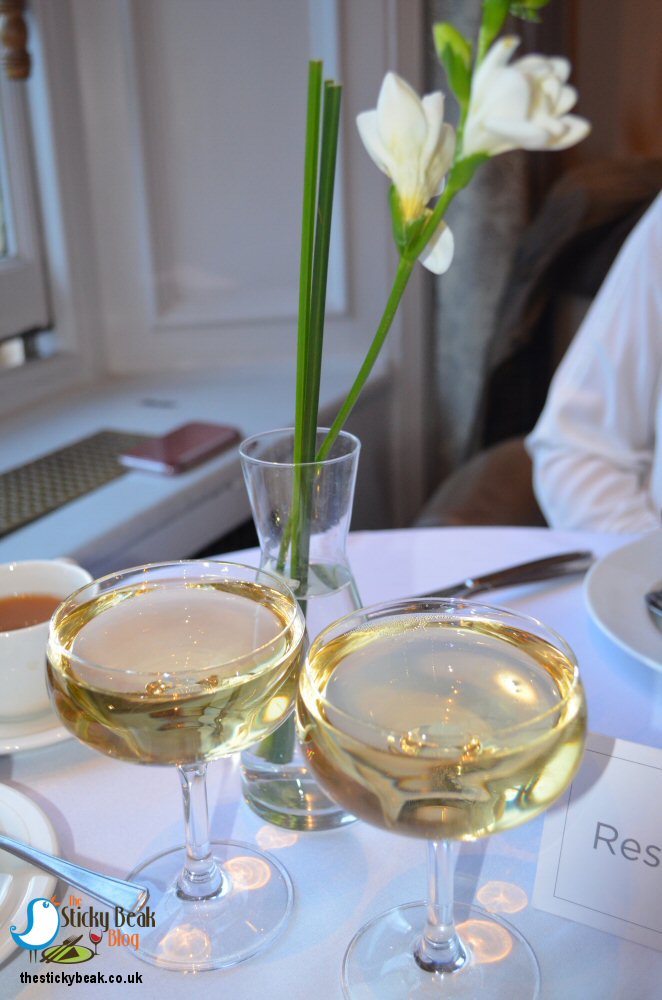 This muted colour palate of greys and creams was the scheme for the decor in the Garden Room and set off the high ceilings and colonnades beautifully, with stunning circular lights completing the look and creating a relaxed sociable space. The tables were set with pristine white cloths and gleaming cutlery, and each had a simple, elegant bud vase that contained a single stem of fresh, fragrant Freesias.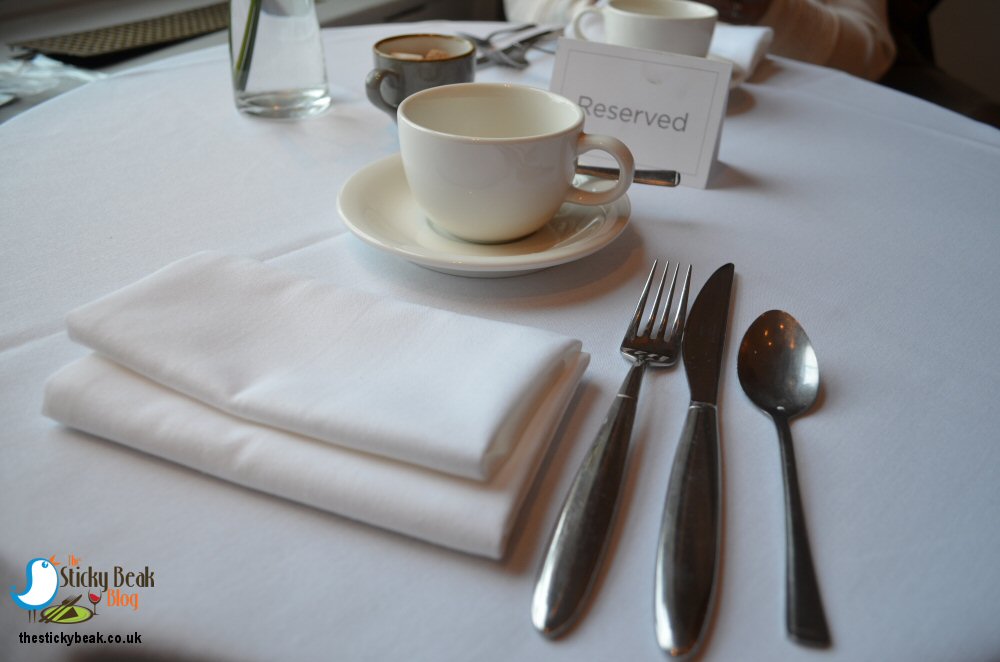 There are two different teas to enjoy at The Principal Hotel, York; Afternoon Tea is served 1-5pm, and Twilight Tea between 5-8pm. Both versions have their cake and pastry items made by Head Pastry Chef, Brian Roberts, with Executive Chef Rhys Jackson overseeing the Sandwich and Savoury courses. The Traditional Afternoon Tea is priced at £23.50 per person, as are the vegan and gluten-free options, but these special requirements must be booked in advance. His Nibs and I opted to indulge in the Champagne Afternoon Tea, priced at £30.50 each, and the bubbly arrived in glamorous, old-fashioned coupe glasses for an extra touch of elegance. Children needn't miss out on this treat either; they have their own special selection to enjoy, priced at £14.95 each and designed by the children of Applefields School.

Our first selection to tuck into was a real trio of delights: Jerusalem artichoke and Potato soup with Crème Fraiche and Sage, Game Terrine on Sourdough crisp, with Ale chutney, and Yorkshire Blue cheese Muffin.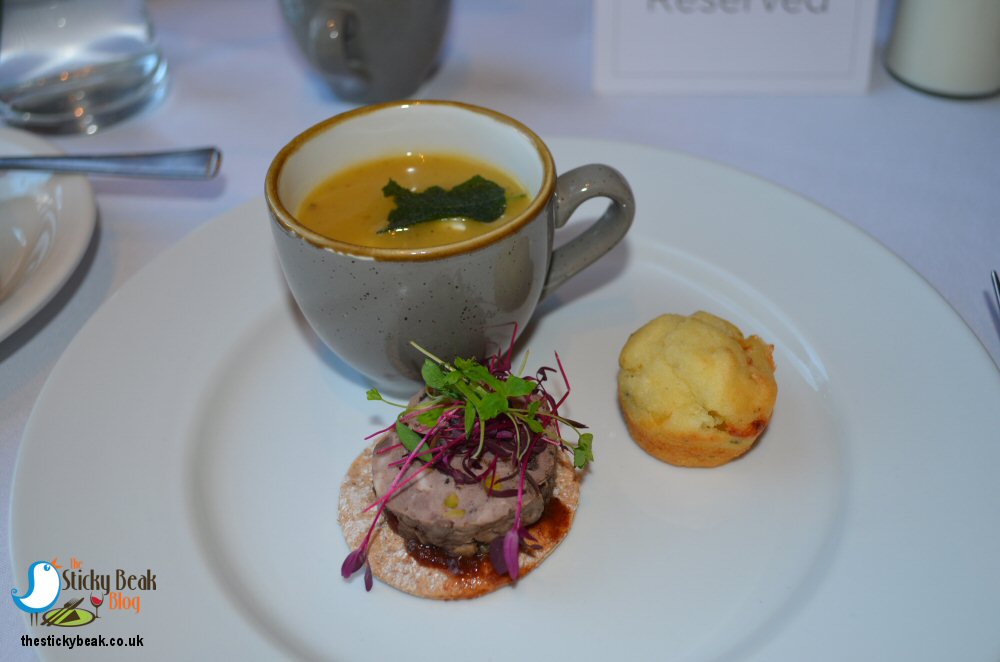 The soup was beautifully smooth, its gentle flavour given a bit of zhuzh by the Crème Fraiche and Sage, and we both loved the texture of the muffin with its fantastic Blue cheese hit. For us though, the star of this initial course was the Game Terrine; it had a deep, rich flavour to it that was lifted by the light sharpness of the chutney. Texture was provided by the wickedly crunchy Sourdough round that provided the base for everything.

Afternoon Tea at The Principal Hotel, York comes with the choice of a wide variety of coffees and teas. Tea is of course the original accompaniment to this occasion, and Henrietta Lovell (known as the Tea Lady!) sources the ones served in this venue from the Rare Tea Company. I had Darjeeling as my choice, and The Man had his beloved Earl Grey; the teas came in gorgeous pots, with a separate pot of hot water to top them up when needed.




The second savoury course for our attention was the sandwiches – York Ham and Piccalilli Mayonnaise, and Cucumber with Lemon and Chive butter. I have to say that the white bread fingers for both varieties were incredibly deep with a bounce that Tigger would weep over! As you would expect, the ham was sliced nice and thickly so you really could appreciate its sweet, meaty taste. The tang from the Piccalilli lifted the flavour on the palate, and this was a hearty sandwich from first bite to last. In contrast, the Cucumber sandwich was fresh, light, and delicate in the mouth with a super citrus whisper and herby hint. Definitely a (savoury) game of two halves as sport pundits would say!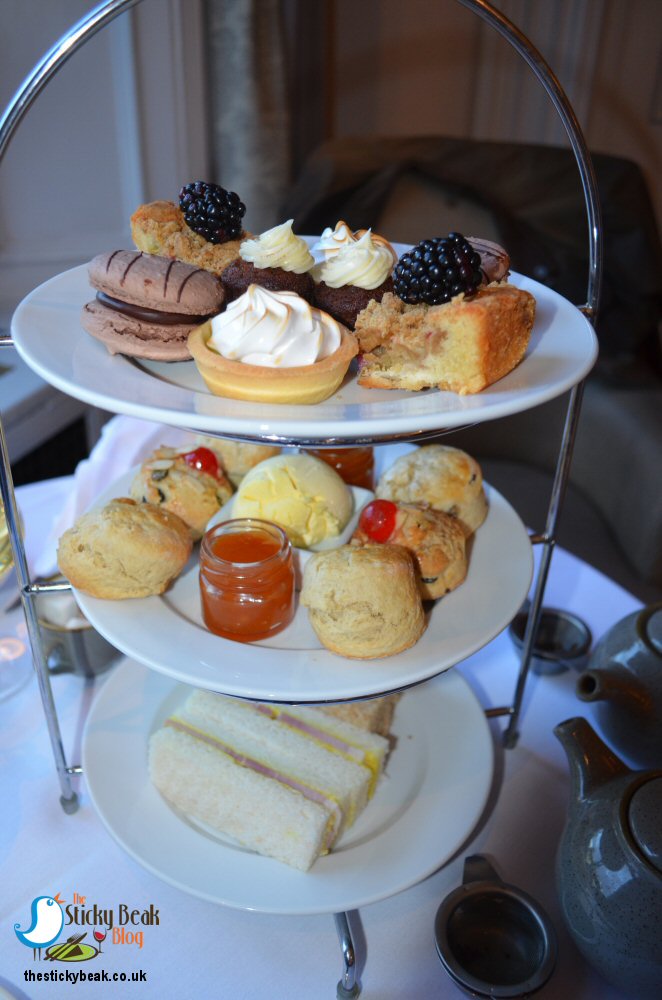 To kick our sweet journey off, three different types of scones patiently awaited us. After a little discussion we decided to begin with the "plainest" version, the humble Buttermilk scone. Buttermilk is naturally rich and creamy in taste, and this came shining through wonderfully. For my part, all I added was more cream to it, forgoing the Apricot and Orange jam – I didn't want to complicate the simple beauty of this morsel.

The second scone we tried was the Currant, Cherry, and Almond one. As with its Buttermilk cousin, this scone had a lovely open texture, making it gorgeously light in the mouth. There was a nice amount of currants in it too, to give it a real impact when bitten into, with Cherries adding even more fruity notes. Almond flakes made it all look pretty as well as giving some fab texture to this scone, and of course giving it a nutty touch.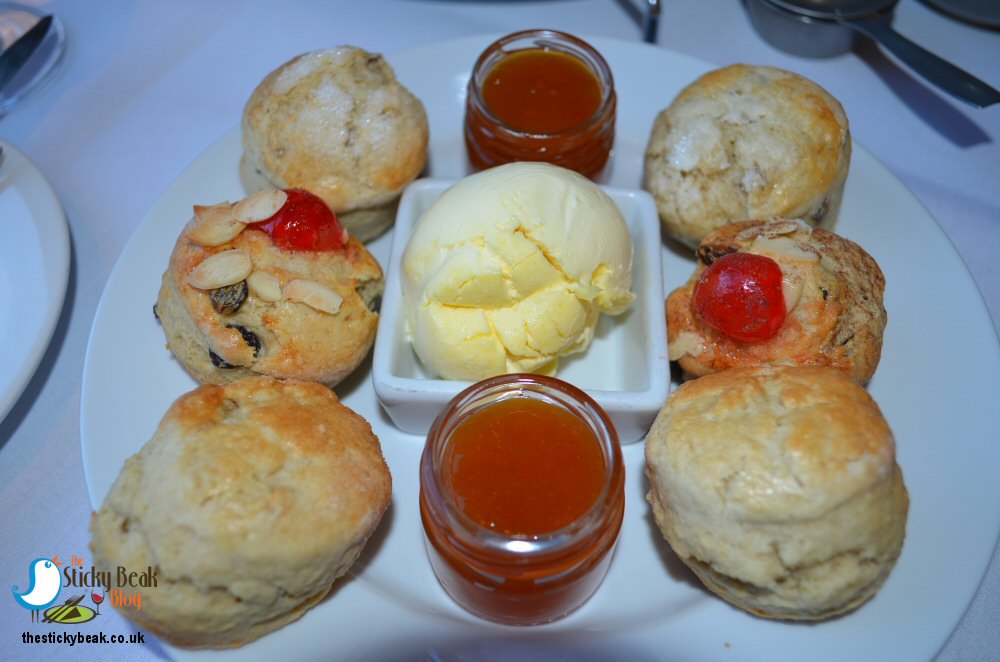 Last, but by no means least, was the intriguing Orange and Chestnut scone. It goes without saying that this had a superb open texture making it melt in the mouth, and both of us loved the citrus edge given to it by the inclusion of Orange. Chestnut has a surprisingly mellow, creamy flavour to it that is neither savoury nor sweet, making it the ideal "base" upon which to layer other tastes. To this scone I added the whipped cream, topped with a generous amount of the Apricot and Orange jam, figuring this would ramp things up in the citrus arena (which it did!).

Special mention has to go to the cream itself; this had been whipped so thickly, you could turn the pot upside down and it simply defied gravity! Yes, I know, you can't take me anywhere!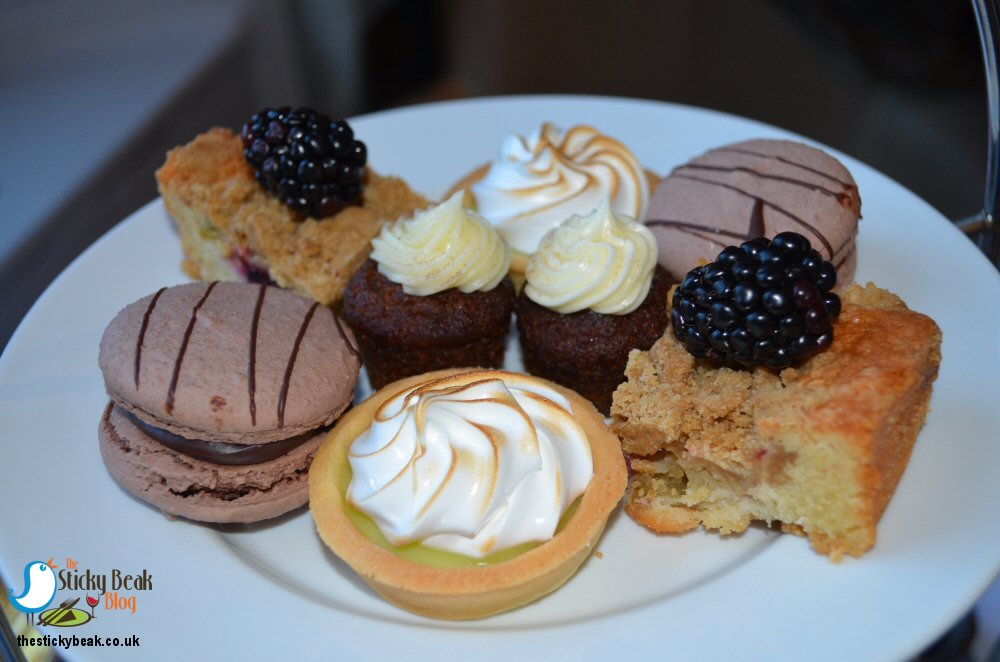 Standing like proud sentinels on the top tier of the Afternoon Tea stand were the Lemon Meringue Tarts, Spiced Pumpkin cupcakes with Cream Cheese icing, dinky Chocolate and Caramel Macarons, and the Bramble and Apple Crumble cake. Without further ado, we turned our gaze to them and tucked in with gusto.

The Chocolate and Caramel Macarons disappeared in double jig time, they were absolutely scrummy; nice chewy inners were revealed when their thin crisp shell was breached – just perfect. I fell in love with the spiced Pumpkin cupcake; it was moist, with the sweetness balanced by the slight sour note of the Cream Cheese frosting.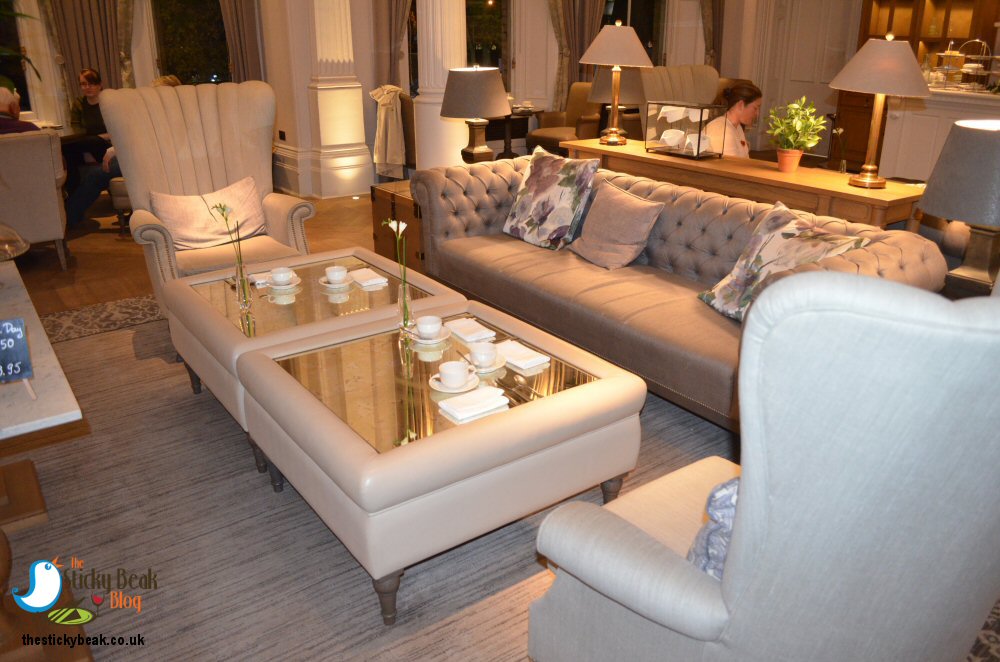 His Nibs was a happy chappy because he got to enjoy my Lemon Meringue Tart, although I did indulge in the Lemon element (which was delicious by the way). Apparently the meringue was "to die for" – yep, cheers for that chap; rub it in why don't you?!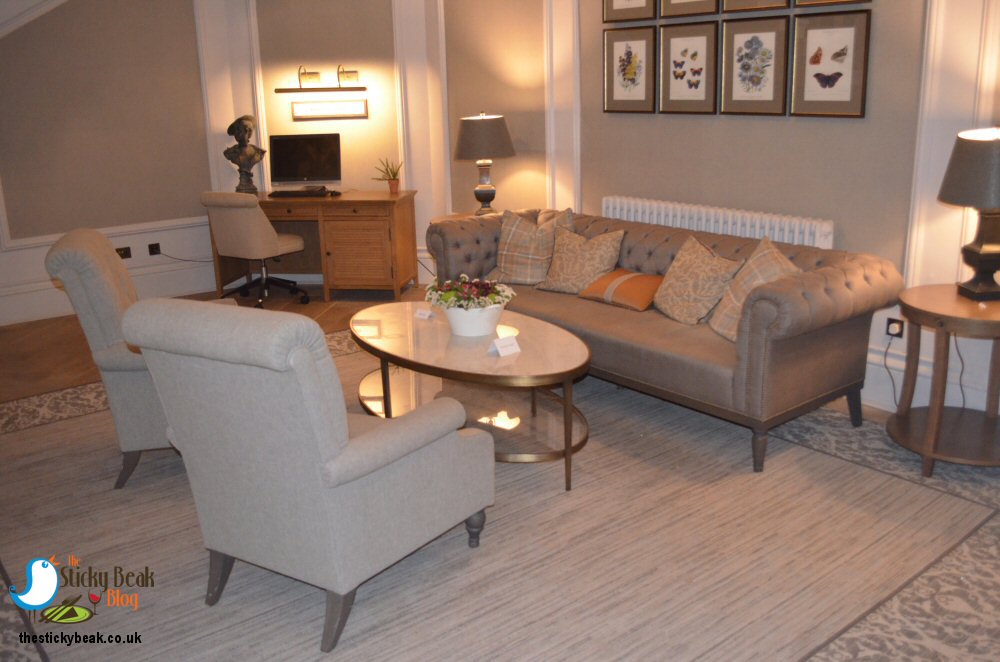 Last up was the Bramble and Apple Crumble cake. On a personal level, this was my least favourite item of the Afternoon Tea – sorry Chef Brian. Don't get me wrong, this was nice enough, it's just that I adored the buttery crumble element, but found the cake too wet for my own tastes. Across the table there were no complaints at all, so this is purely a personal, subjective opinion on my part, and it isn't as if I didn't enjoy it; this was just the least favourite part of the experience for me.

Afternoon Tea at The Principal Hotel was the last item on our agenda for our visit to York, and what an incredible finale it had been! The service, selection of treats, and venue had all been spot on – Hot Wings definitely awarded here.

Contact The Principal Hotel on
Web Site: www.phcompany.com/principal/york-hotel/
Telephone: 01904 653681

Read All About Our Visit To York
Some form of incentive was provided to visit this venue
read more