A Late Dinner At Las Iguanas, Nottingham
---
Published On Wednesday 7 Nov 2018 by Sticky Beak
See Recent Dining Out Reviews | See All Recent Reviews


This review is quite unusual dear reader in that a) it was totally unexpected, and b) we only had a single course – the reason for which will become apparent. The Man Bird and I were in Nottingham for the press night of Kushi-Ya, a Japanese small plate and skewer restaurant, and a fab evening it was too, so we weren't expecting to visit any other locations.
Sometimes press evenings are simply press-the-flesh and have a couple of drinks affairs, other times they're full-on banquets, and other times they're somewhere in between; you just never know. There have been several occasions in the past where we've gone on to have dinner out after such an event.

It was quite late in the evening when we departed the reason for our visit to Nottingham, so we really didn't want a three course meal; nor did we have room for that volume of food, thank to the delicious morsels we'd already consumed!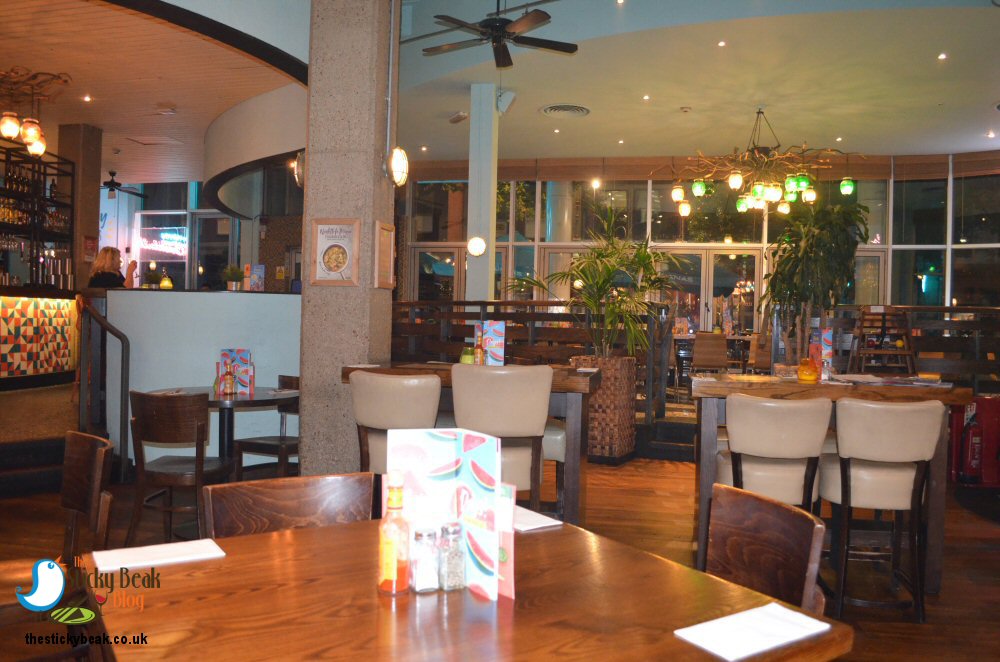 After a brief discussion of several local restaurants we'd visited and rated, His Nibs and I decided to just pop in somewhere "high street" for a quick, uncomplicated main course. Las Iguanas is fab in Derby, and we've eaten at the one in Sheffield's Meadowhall shopping centre too, so we knew the food would be good.

Surprisingly, there were still several tables occupied so there was a nice buzz of chatter and laughter to be heard. Our server was named Bal, and a lovelier chap you couldn't wish to meet. He wasn't fazed at all by the fact that we just wanted a single course and jug of water, and didn't make us feel awkward at all – you'd be surprised by the amount of venues that do still give you a sideways glance if you don't particularly want drinks. To be fair, I don't drink an awful lot, so having had a glass of wine, a Yuzu Margarita and Sake was more than enough to have me alcohol'd out for a week!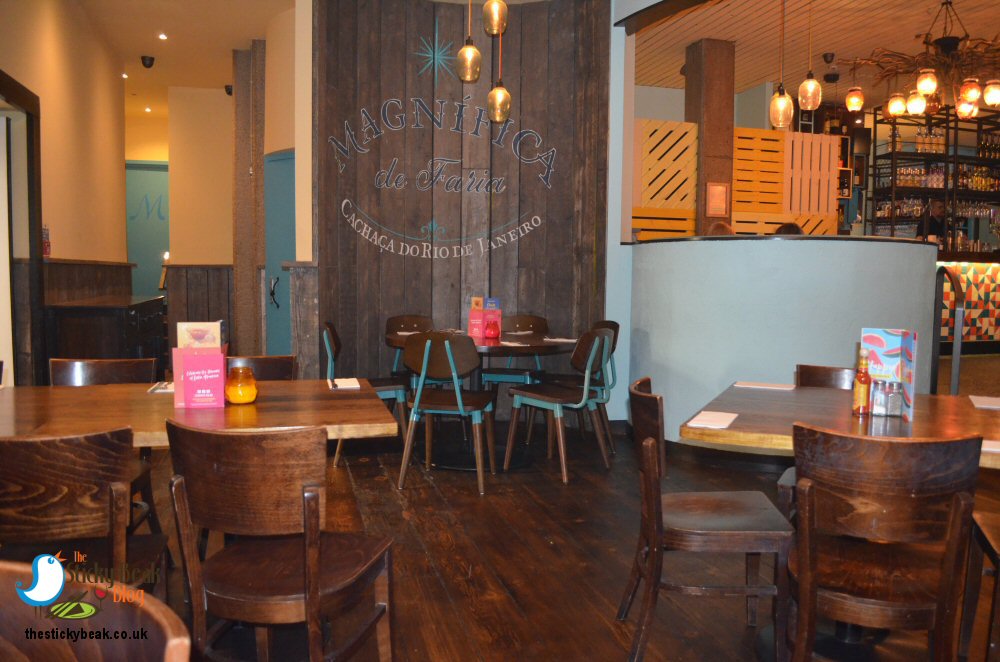 The Boy Wonder ordered the Chicken Enchilada and I had the Moqueca De Palmitos; just because it was late at night, didn't mean I had to play it safe! I have to say, we were both impressed by the speed of the service, there was only about a 10/15 minute interval before our dishes were placed before us.

His Nibs started tucking into his Enchilada without any hesitation and it was a large portion by any standard. The tortilla was filled with plenty of spicy Chicken, Peppers, Onions and Cheese and then rolled and topped with smoky Chipotle sauce and even more cheese – yummy! It was piping hot inside and really flavoursome; the vegetables were still slightly crunchy, so the textural element of the dish was good too. There was a nice deep bed of Spring Onion rice to tuck into as well, and the re-fried beans were lovely and spicy.




My dish is a creamy coconut curry that has the flavours of charred Red Pepper, Garlic and fresh Tomato in to balance it. Ethically sourced Palm Hearts, fine Green Beans, Butternut Squash, and Spinach provide the "guts" of the dish. There was plenty to chow down on and the flavour was absolutely superb, coming through brightly on the palate. I had the same Spring Onion rice with my dish as The Man had with his meal, but I also had Sweet Plantain on the side, vibrant Pico de Gallo, and Coconut Farofa to sprinkle over as I pleased.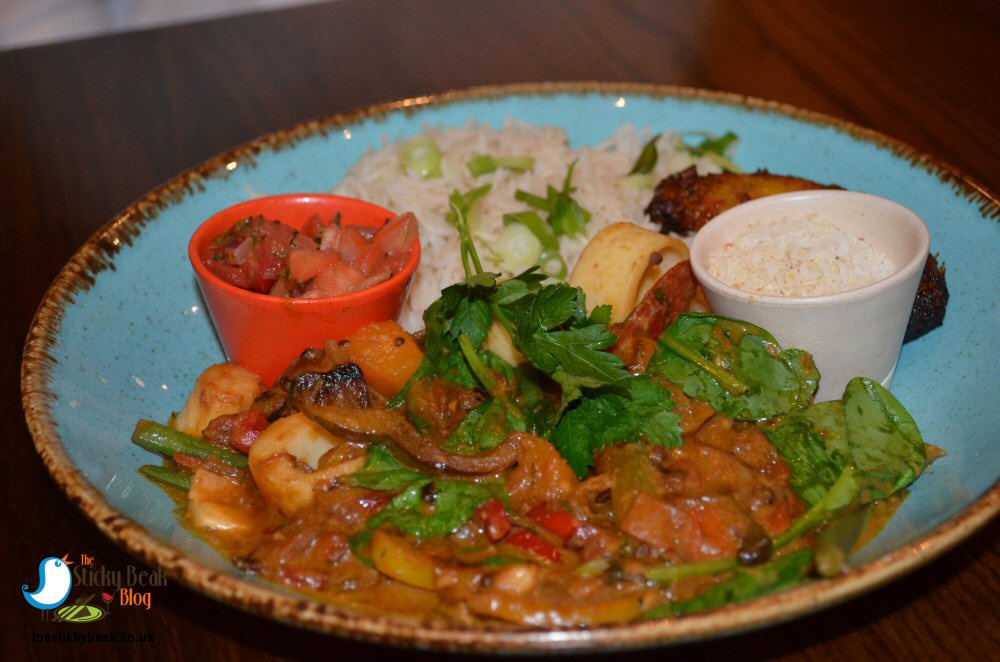 Our meals both scored top marks for presentation, temperature and texture, and taste and volume; combined with great service from Bal, our time at Las Iguanas in Nottingham may have been brief but it was brilliant.
No incentive was provided to visit this venue
read more