Breakfast At The Recently Opened Hidden Bakery in Eastwood
---
Published On Sunday 14 Jan 2018 by Sticky Beak
See Recent Dining Out Reviews | See All Recent Reviews


I have to say dear reader, I'm feeling a bit "queenly"; for my birthday I had dinner cooked for me by Chef Karl Tyler (see separate review), and the following morning got taken for breakfast to The Hidden Bakery at Eastwood. A whole weekend of celebrations that revolve around eating and drinking - perfect!
The Hidden Bakery has a very sleek, unassuming frontage to it that completely belies the hive of activity that is occurring inside. As you step inside the door, if you look towards the back you can see right into the kitchen (and smell the incredible smells coming from it!), and I loved watching all the various breads and cakes coming out of the oven.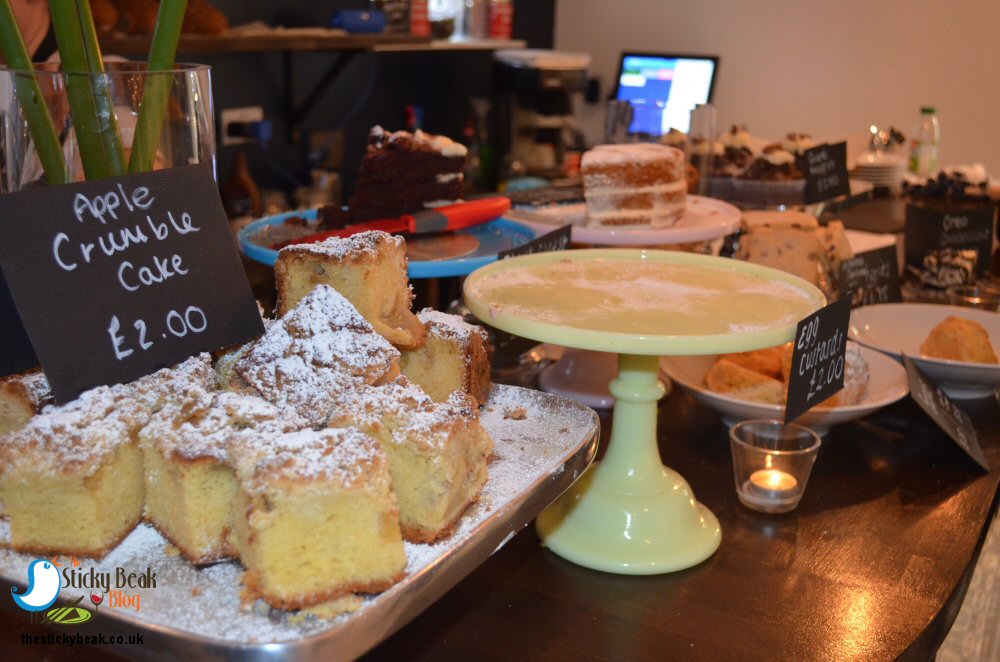 It was already busy when we walked in, but we found a table for two and grabbed a menu to look at. The Hilltop One Pot sounded just the thing, so we ordered two of those, a semi-skinny Latte for me, and a black coffee for His Nibs. There was a steady stream of folks coming in to buy breads and cakes to take home, and a couple of shoppers stopped for a quick cuppa and cake to keep them going. Families were enjoying the relaxed atmosphere and a spot of breakfast too; there was a few groups of friends having a natter and catch up over coffees as well, so quite an eclectic mix of clientele.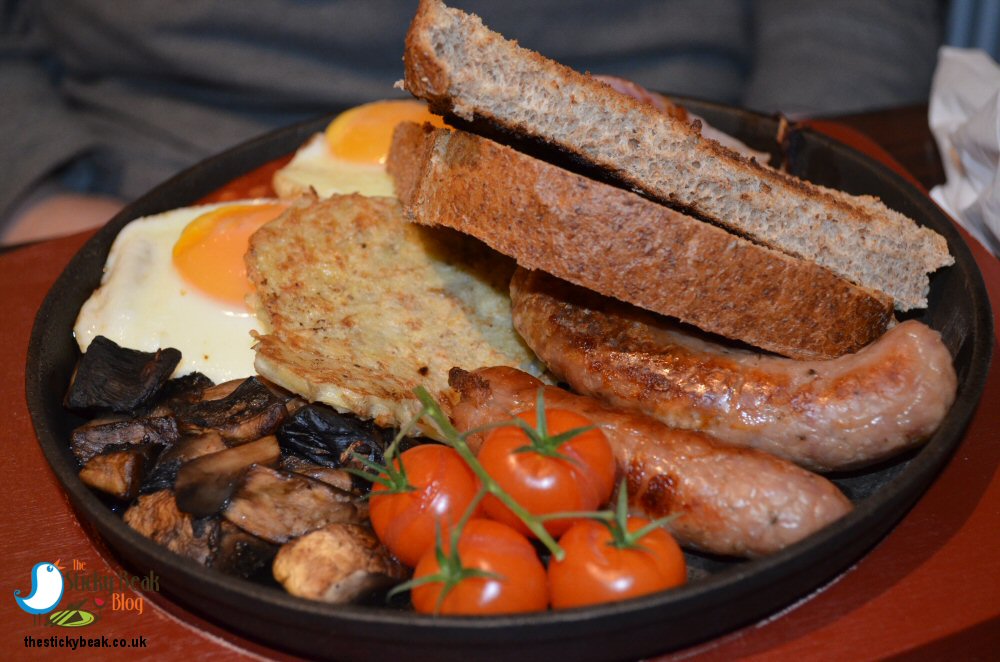 The Hilltop One Pot is essentially a full English brekkie but served in a cast iron, griddle type round pan that is nestled in a wooden holder. There were two fried eggs, two good thick rashers of proper Bacon, two meaty sausages, homemade hash brown, grilled cherry tomatoes still on the vine, mushrooms, cowboy beans (baked beans in a thick tomato sauce, very nice too) and a thick slice of toast.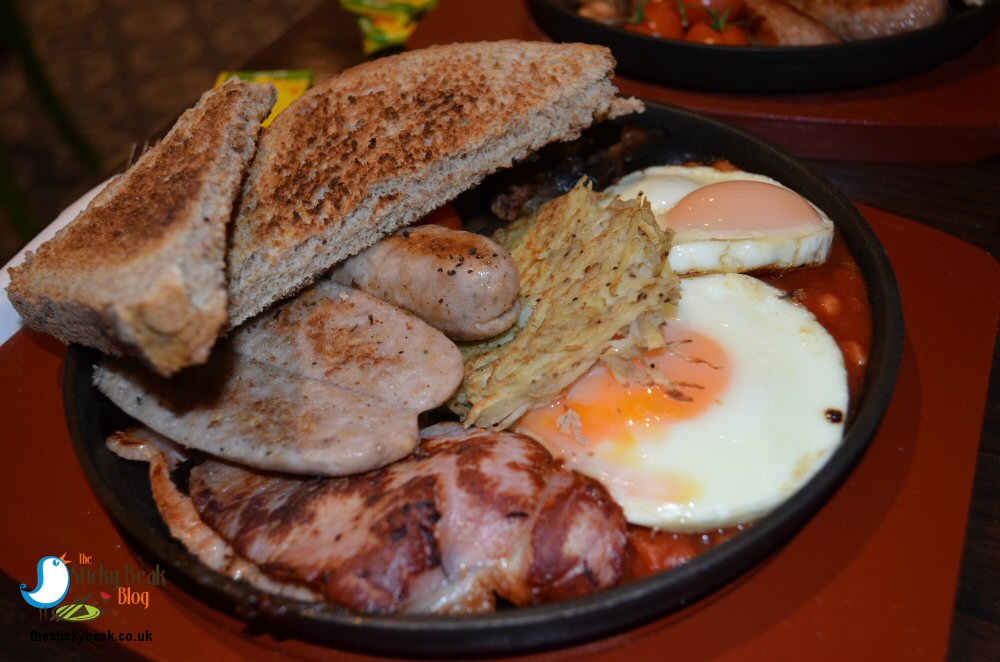 It was piping hot, having been freshly cooked in front of my eyes, and every element of it was chock full of flavour. The bacon had that lovely sweetness to it and a firmness of texture that really needed to be savoured; nowadays it's all too common to be served that water-injected, reformed stuff that shrinks in the pan before your very eyes.

Clearly The Hidden Bakery chaps only serve proper, authentic foods - the stuff that satisfies your appetite as nature intended. I'm not the world's biggest sausage fan (no innuendo intended), but the ones served up are very tasty; I swapped The Man Birds' mushrooms for one of my sausages, as I absolutely love mushroom. The homemade hash brown was a thin, crispy affair made from grated potato and fried; it was very tasty and surprisingly non-greasy! We enjoyed the One Pot breakfast so much that we were both using our toast to mop up all the juices and get the skillet whistle-clean :)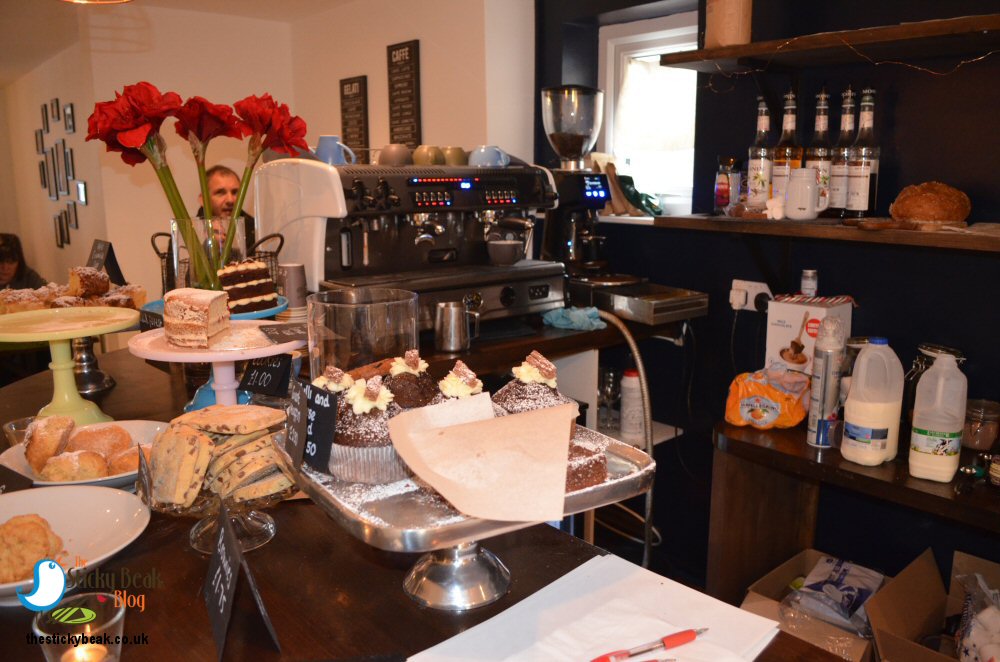 They certainly like to feed you up at The Hidden Bakery; however we couldn't resist the lure of choc chip shortbread, freshly baked Focaccia, and the Cheese and Chilli loaf, so we brought them to take away and have later. I will confess at this point to munching the shortbread square as I type this article, and it is absolutely scrummy!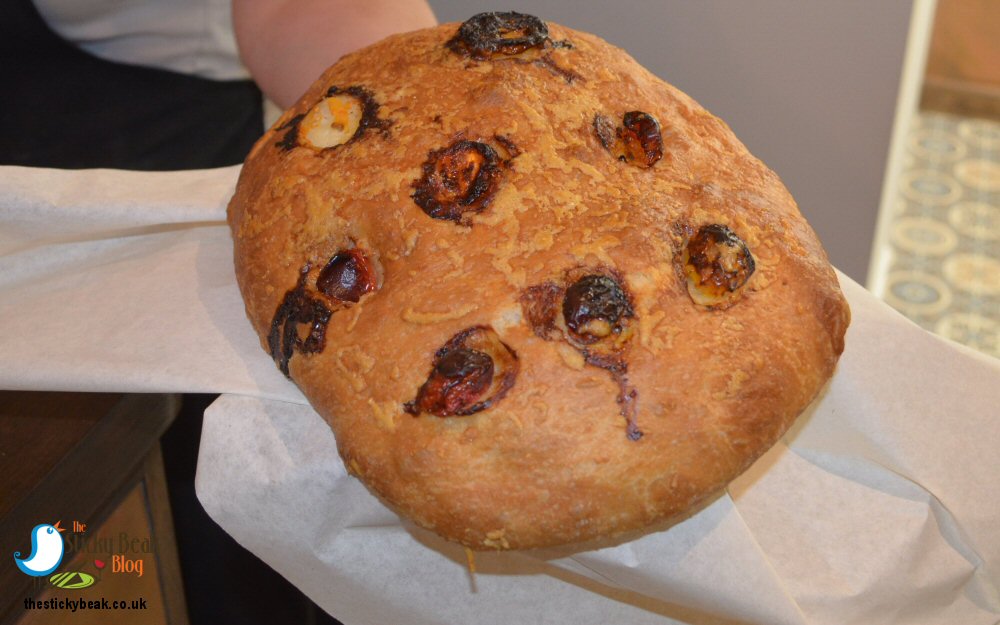 We were having a chat with some of the staff and discovered that The Hidden Bakery runs a supper club on Thursday evenings with various themes; they've done an Italian one, and an American one, both of which proved very popular. If you can get a group of 20 friends together they will do you your own event too, you just need to bring your own alcohol, but they have soft drinks and hot beverages for you to buy on the premises. The supper events require booking in advance, but for day-to-day opening they don't take reservations.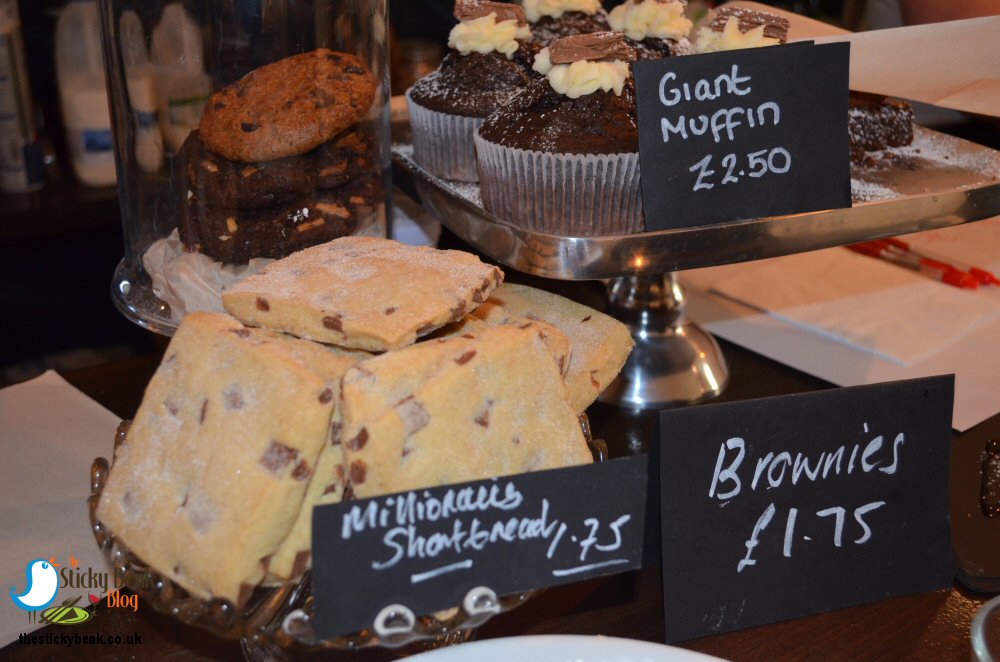 Hot Wings deserved here, we were feeling very chuffed with ourselves for trying this newcomer; it only opened on 1st December 2017! You definitely need this venue in your lives dear readers :)
No incentive was provided to visit this venue
read more