Dinner At Rajinda Pradesh, Center Parcs Sherwood Forest
---
Published On Saturday 30 Dec 2017 by Sticky Beak
See Recent Dining Out Reviews | See All Recent Reviews


The Boy Wonder and I made our way over to Rajinda Pradesh, very much looking forward to our evening meal. Our server was the very seasonally named Holly, and she was a total legend all evening. It wasn't long before she was placing a cheeky bottle of Malbec Rosé and a pint of draught Cobra beer on the table.
We started our food journey off with the Poppadom platter for 2 which comes on its own portable Lazy Susan, meaning you don't have to reach across the table constantly for the Mango chutney, Tomato salad, dips, or Raita.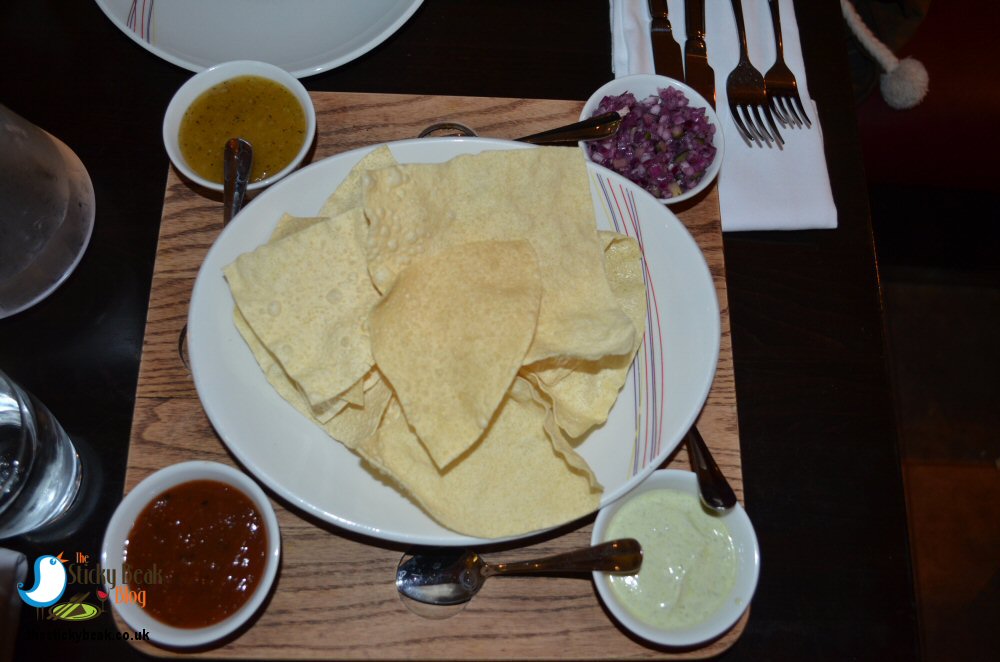 For my main course I had the whole Tandoori Poussin which comes with a choice of Naan bread, and I ordered some Chana Masala (spiced Chickpeas) as a side dish. The baby chicken is marinated in yoghurt, ginger, paprika, and lemon before being cooked in the Tandoor oven; this method really locks in the juiciness of the meat. It was a superb dish and none of it went to waste; I even pinched a bit of His Nibs' Pilau rice (well, I swapped him for a bit of my Naan bread).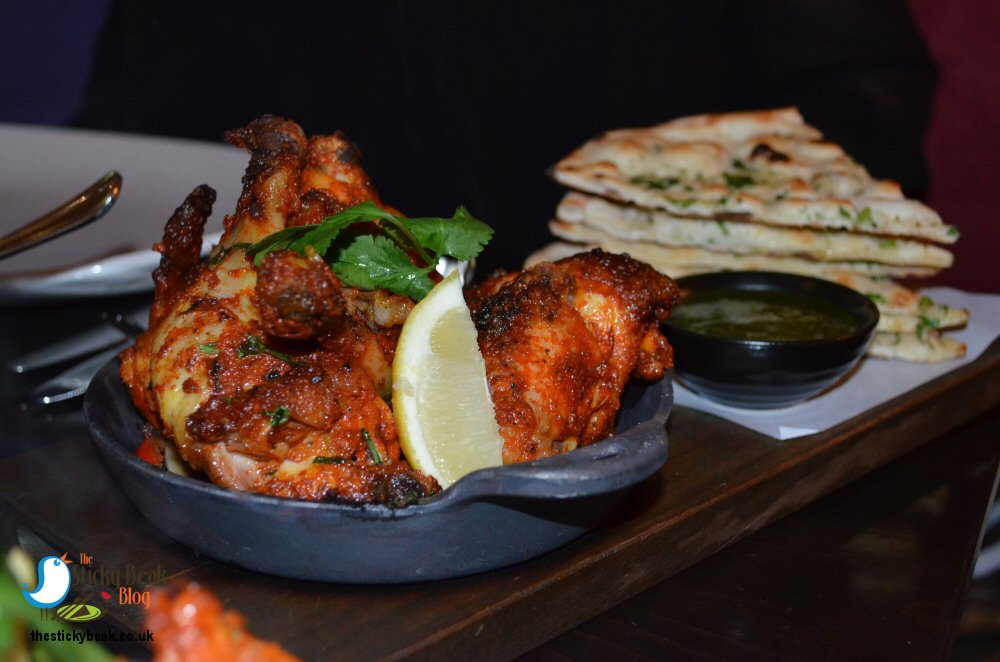 The Man Bird had the Chicken Shashlik last time we visited Rajinda, and enjoyed it so much he decided to have it again. Pieces of Chicken breast meat are marinated in a blend of spices and then cooked with onions and peppers; a sizzling skillet is used to serve it on and the noise and aromas emanating from it as it approaches the table is incredible. A dish of Cucumber Raita also comes with the Shashlik meal.


As well as ordering Pilau rice, His Nibs had some Chilli Fries on the side. In previous times the fries have been more of a French fry size, but this time they were more like shoe-string fries and they allowed more of the chilli powder to coat them.




They had a brilliant fieriness to them and the Tandoori Ketchup that came with them added a super smoky note to the dish as well. Having been to Rajinda Pradesh before we knew that the portions are generous, so we eschewed starters in favour of dessert :)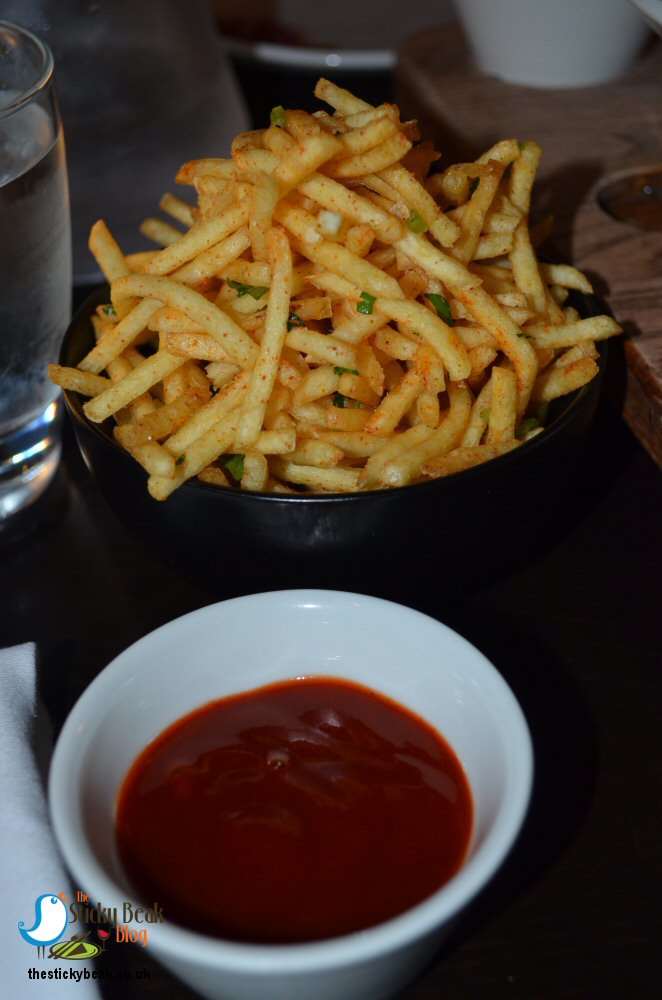 I had the Vanilla and Cardamom Panna Cotta, with a Mango and Passion fruit "soup" whilst The Man fancied the Lemon Mousse with fresh Raspberries. My Panna Cotta was delicious and you actually do get the Cardamom flavour gently coming through in the mouth; the texture was wonderfully creamy and smooth and the fruit notes absolutely burst onto the palate.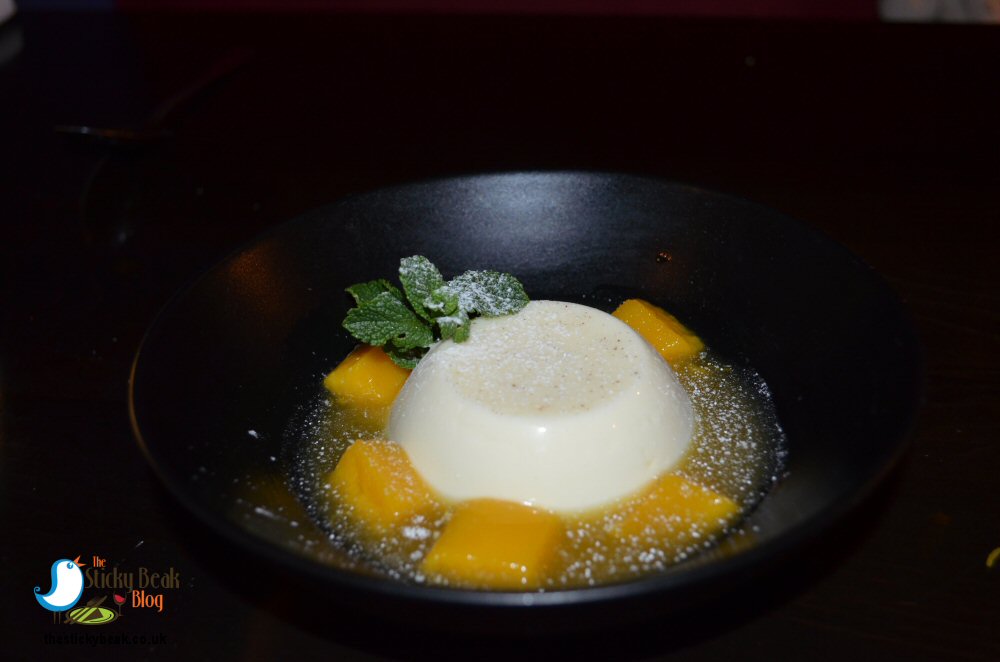 His Nibs was very impressed with his Lemon mousse saying how bright and vibrant the citrus taste was. The raspberries added a little sweetness against the tart Lemon and Lime accents, and also provided a nice pop of colour to the dish. Our tummies were full to bursting but we'd had a fantastic evening at Rajinda Pradesh.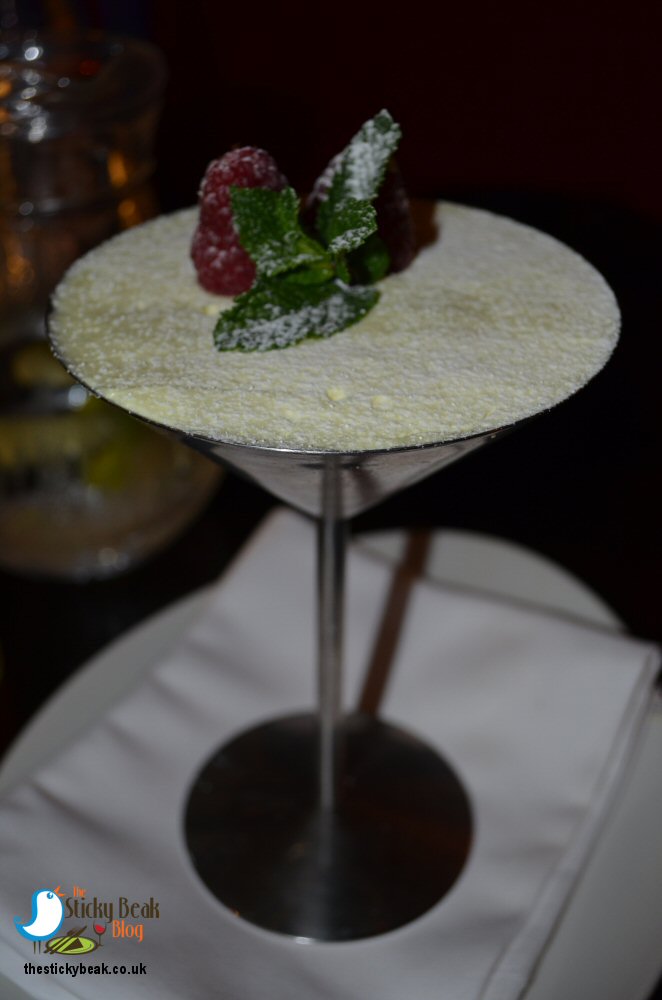 It's easy to see why this is such a popular venue on park; the food is skilfully cooked, the choice is fantastic, and the staff are incredibly friendly and efficient. It's a bit pricier than your average high street curry restaurant, but when everything is of a high standard you don't begrudge paying it when you're away on a break.

Read The Full Review Of Our Center Parcs Visit
No incentive was provided to visit this venue
read more