Lunch Served By Pirates at Endeavour, Newbiggin
---
Published On Saturday 27 Aug 2016 by Sticky Beak
See Recent Dining Out Reviews | See All Recent Reviews


We'd all had an early start up to Northumberland to see the Geordie Bird (Mum in Law) and after a hearty home cooked Fry up the Chick was whisked off to see her Great Aunt for a walk out with the dogs, so The Man Bird and I tootled off to Newbiggin by the Sea. The Bank Holiday Weekend is being dominated by the Tall Ships Regatta so all the local coastal communities are getting in the spirit and hosting a range of activities and exhibitions for families around the Maritime theme.

At Newbiggin By The Sea this was in the shape of a 'Maritime Festival' taking place on the 27th, 28th and 29th of August.
After a walk along the beach at Newbiggin, taking in the local sailing and scuba clubs displays we rested our joints and slaked our thirsts with a cheeky pint at the Coble pub before wandering over the road for a late lunch at The Endeavour. As you know, I love seafood and fish so it was a no-brainer when I spotted Crab Claw meat sandwiches on the menu, and His Nibs was swayed by the quarter pound beef burger with homemade fries and relish.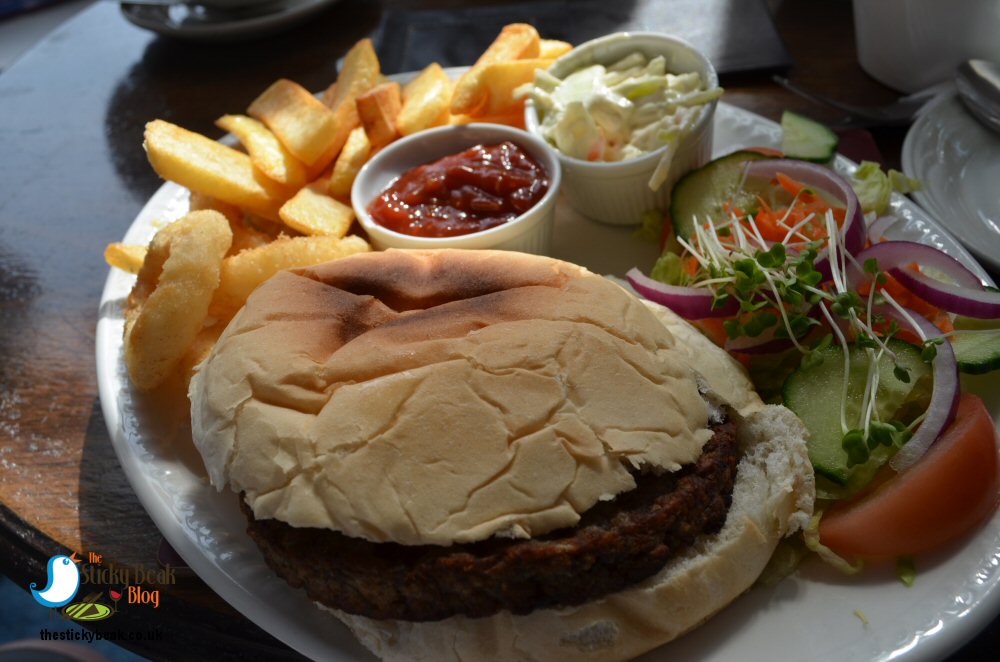 A lovely "pirate" waitress came over to take our order and placed a huge teapot on the table for us to savour a cuppa (or three). There was a good number of fellow diners in, and a grandchild with his grandparents at the next table was chattering excitedly about the day between mouthfuls of fish and chips.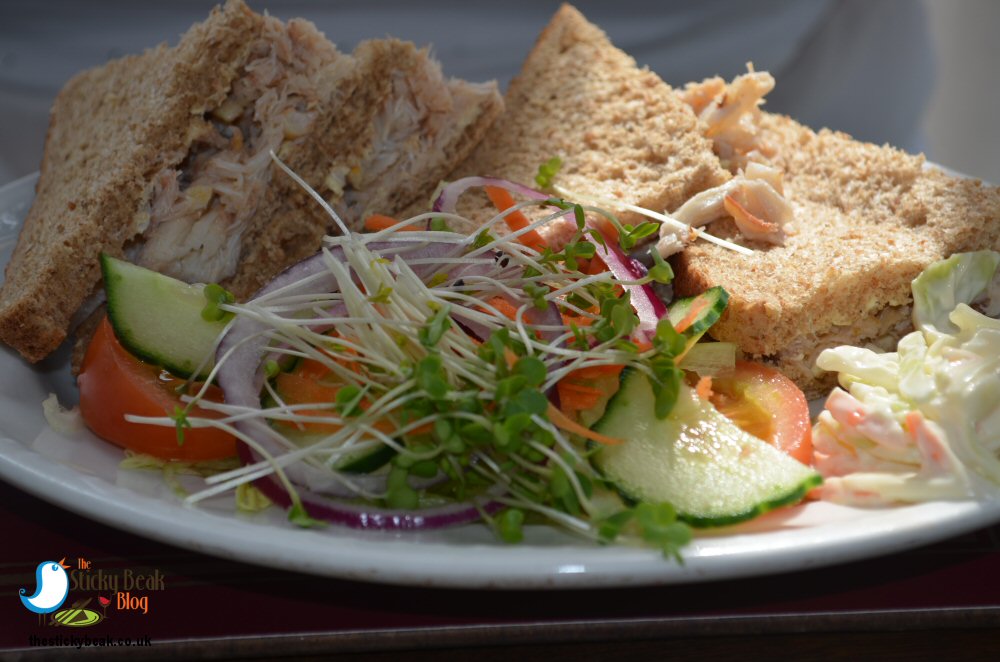 It wasn't long before our meals were brought to us and we tucked without any ceremony; the sea air was already working its magic in sharpening our appetites! The Crab meat was beautifully moist and sweet and tasted great on the fresh wholemeal bread. A carefully presented salad was also on my plate containing grated Carrot, crisp Iceberg Lettuce, Tomato, Cucumber, sliced Red onion and Cress, along with a deliciously creamy coleslaw.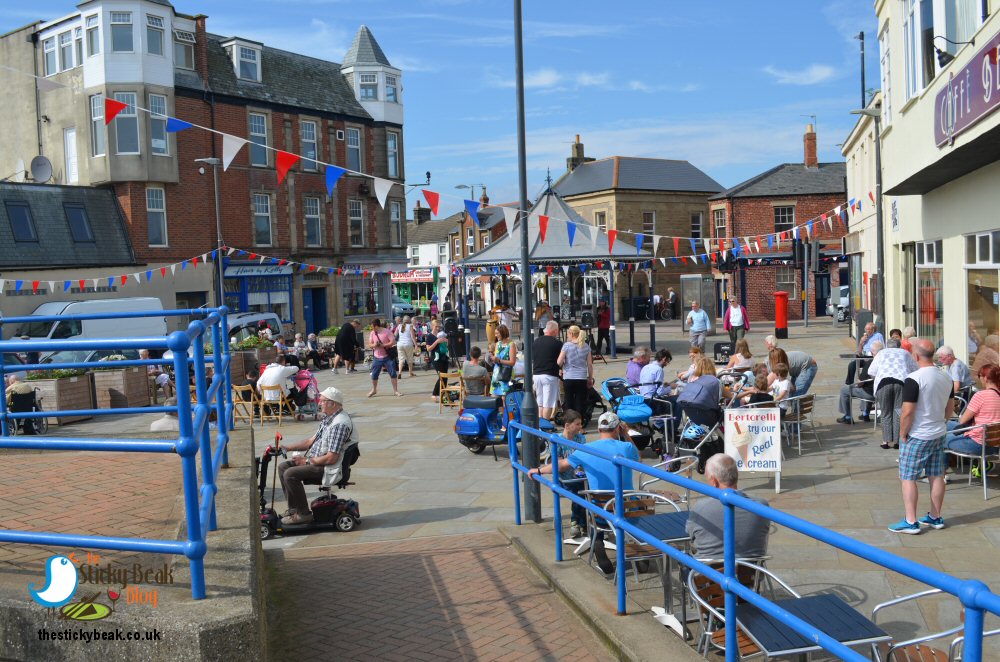 The Boy Wonder was happily chowing down on what he said was a lovely rich tasting burger accompanied with onion rings and chips and a superb tangy Tomato relish. Like me, he also had a salad and coleslaw to tuck into; well, he would've done if I hadn't pinched his coleslaw :) Our server came to check everything was ok with our meal and was pleased when we said it was.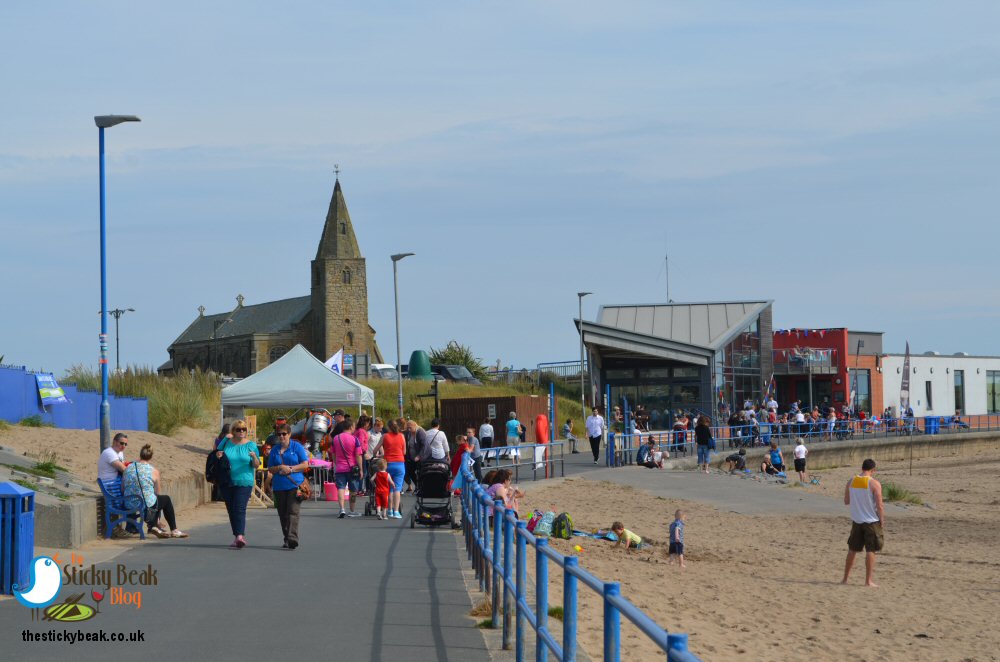 Thanks team Endeavour, you got our tour of the North East off to a great start. Hot Wings ahoy me hearties!
No incentive was provided to visit this venue
read more