Dinner At The Recently Refurbished Bay Leaf Indian Restaurant, Heanor
---
Published On Tuesday 3 May 2022 by Sticky Beak
See Recent Dining Out Reviews | See All Recent Reviews


Can you believe we were out again with Mummy Bird; she's becoming quite the social Tribal Elder! The last time she'd seen Faz was at his previous restaurant (Nirvana) when His Nibs and I took her and Daddy Bird along to the opening, so she was looking forward to seeing him again. We'd gone for the midweek Wednesday special menu which is £12.95 per person; for this you get a poppadom (but no pickles), any starter with the exception of fish and seafood, any main (same restrictions) and any rice or Naan, then coffee, tea or ice cream to finish.
We bagged a parking spot a couple of minutes away from The Bay Leaf (it doesn't have its own parking) and were met inside the door by Suva, the restaurant's co-owner, who showed us to our table. A lot has changed decor-wise, although it is still a work in progress according to Faz. One wall has statement palm print paper on it, which is picked up by the jungle green napkins on the dark grey-clothed tables. The open plan layout gives a great airy feel to the space and background music adds to the relaxed atmosphere the team want to create.




The Bay Leaf isn't licensed to sell alcohol so you do need to BYO if you fancy a tipple; there's a Tesco close by and also a Co-Op on the marketplace if you forget to bring booze from home (like we did – doh!). The Man Bid came back with some lager for himself and a cheeky Pinot Grigio for Mummy and I, and in a flash, Faz had come over with a portable ice bucket that niftily clips onto the edge of the table. A lovely touch, I thought, as is the fact that 'blue light' card holders get a discount, and so do staff members at Heanor's Tesco and Asda at Langley Mill – I love to see businesses and communities supporting each other.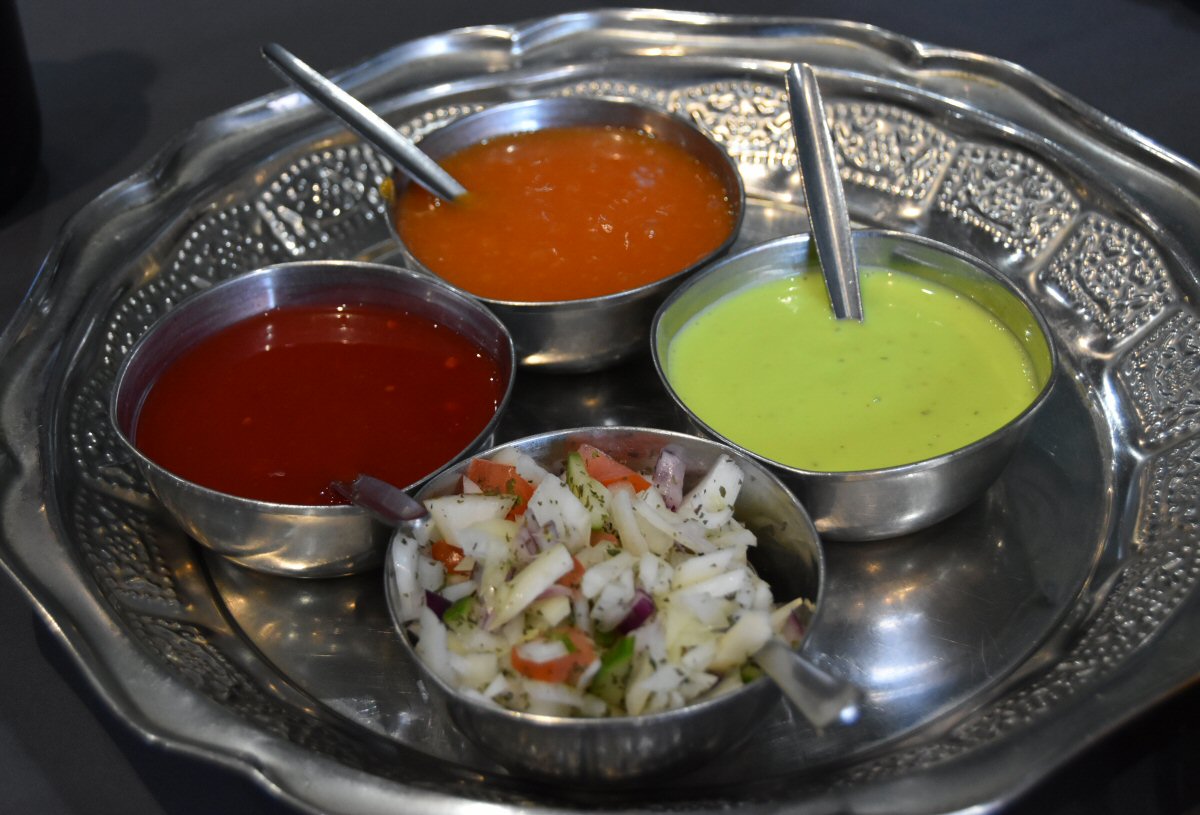 Faz and Suva wanted to offer their respective loyal customers the best of each restaurant and have combined the menus, providing a fusion of the most popular dishes for their 'new' customers. To start, I ordered the Stuffed Pepper (chicken version, but there's also vegetable or Lamb options, all priced at £3.50) which is cooked in the Tandoor to sear the skin and give it a beautiful sweet, soft taste; Mummy went for Lamb Tikka (£3.95) and The Man had the Bay Leaf Nargis Kebab (£4.50) which is best described as like an Indian Scotch Egg.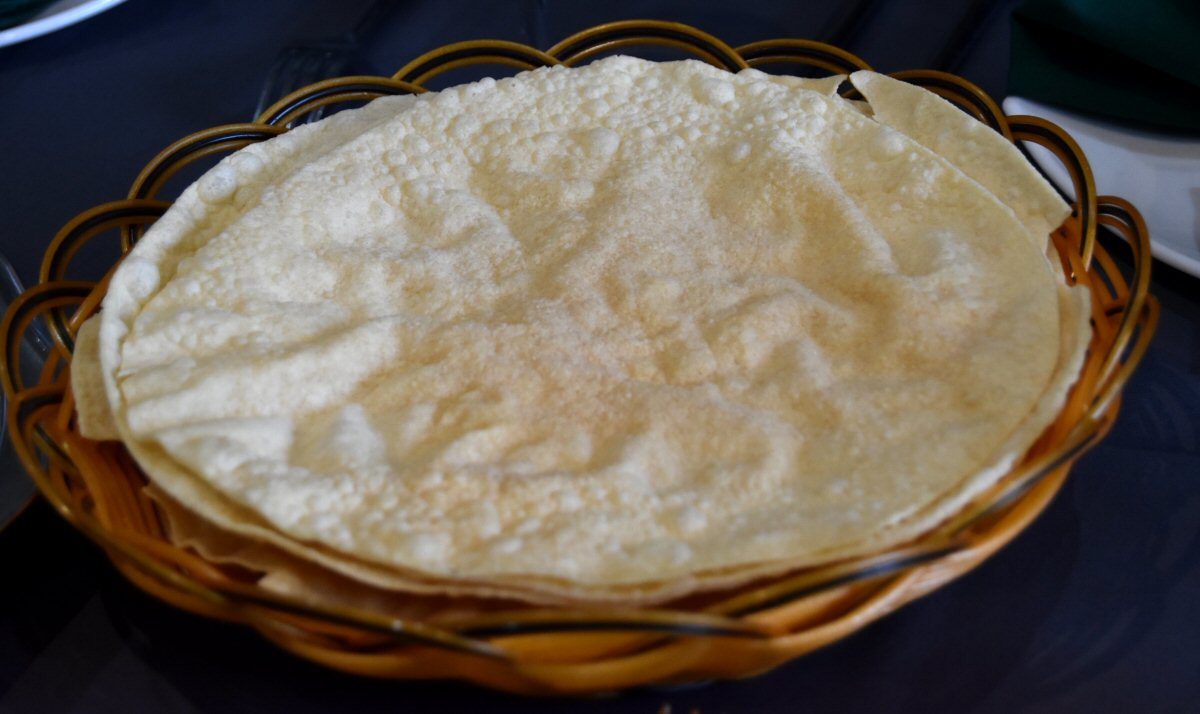 The filling in my Pepper was delicious with a spicier kick to the shredded Chicken than I was expecting – not that I was complaining, it was scrummy and very satiating! My palate was happy that the spiciness was balanced by the pepper's own gentle taste and sweetness that was enhanced by the cooking process. Mummy Bird was thoroughly enjoying her flavoursome, tender pieces of marinated Lamb that were barbequed to char their outers, and she happily nicked His Nibs' side salad too.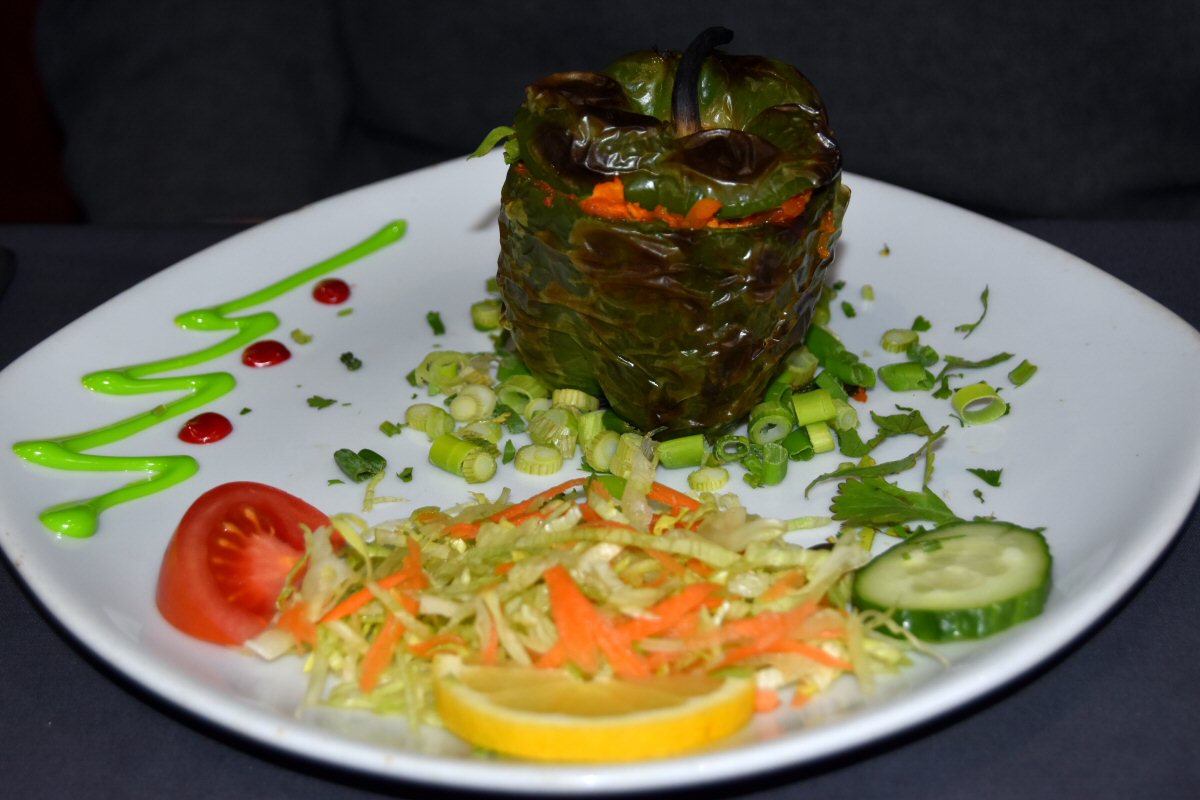 The Man bird was feeling smug with himself for choosing the Nargis Kebab (having never having had it before) because he really does love a Scotch Egg (Mummy makes incredible ones); the difference here was that the boiled egg had been wrapped in a thick layer of spicy minced Lamb before being deep fried, but then another egg (fried this time) had been spread thinly and was draped like a blanket over the top of the whole dish. Different, but good different.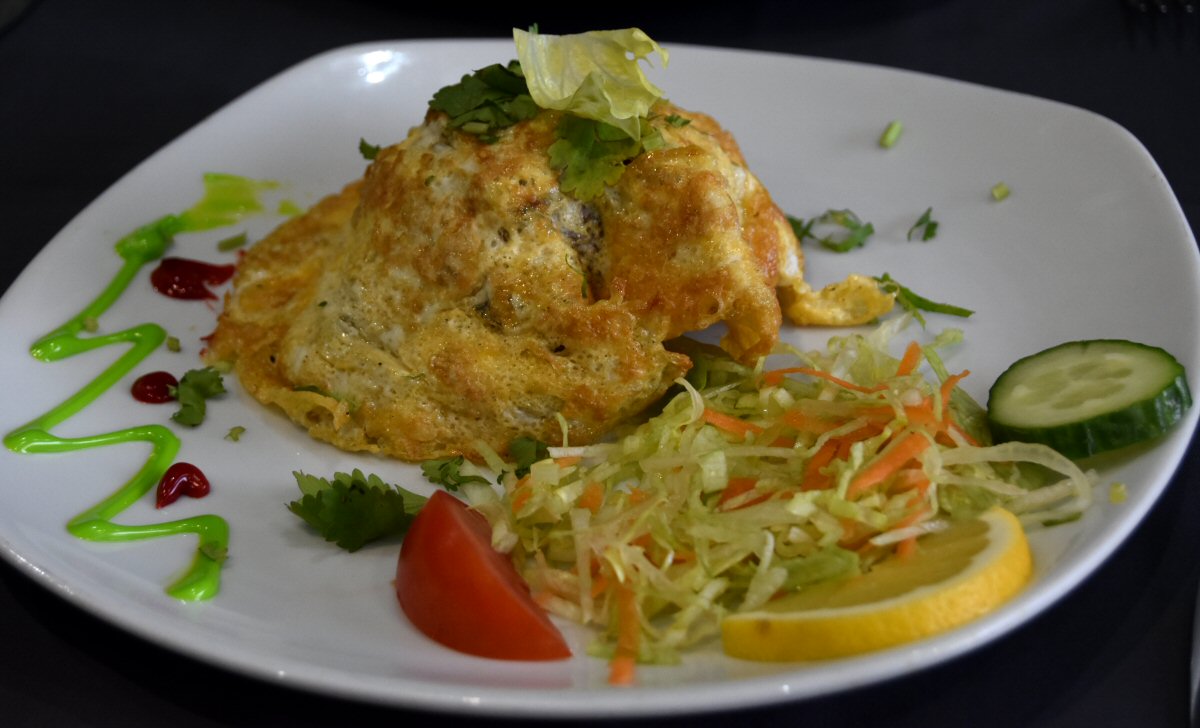 For my main I had one of the Signature Dishes, the Murgh Gamini (£8.95) which was strips of Tandoori Chicken and chunks of Chicken Tikka in a special, secret sauce combined with Mushrooms, Peppers and Onions that creates a medium spiced, two layer curry. This is my new (non-fish/seafood) favourite curry; the flavours in it were amazing and my taste buds couldn't get enough of its lip-smackingly good sour edge. Seriously, this was one tasty curry!!!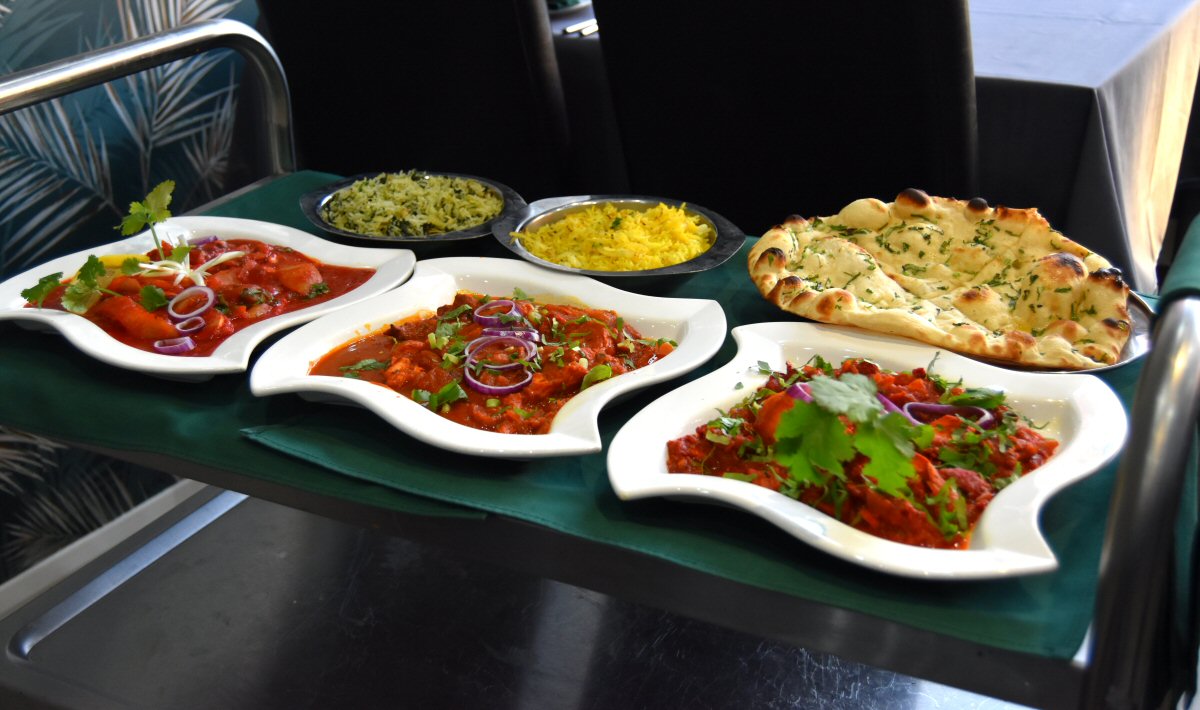 Mummy Bird doesn't mind a bit of spice but doesn't like too much, so she was jolly happy to experience just a mild tingle on her lips and tongue from her choice of Bay Leaf Special Curry (both her and His Nibs had gone for dished from the Chefs Specialties section of the menu). The Chicken Tikka and Tandoori Chicken pieces were tender and juicy, the Lamb Tikka more robust in flavour. There was certainly plenty of meat to tuck into; Chef is definitely a feeder.




The Man Bird had gone for the exotic sounding Murghi Barburchi Walla (say that after a couple of pints!), off the bone barbequed Tandoori Chicken, minced meat and a whole boiled egg, which was the bit of the meal that was perplexing His Nibs. In the end, the egg was superb, taking on all the flavours of the spices within the dish as well as lending a rich, creamy element when bitten into. The minced meat created a marvellous thickness to the sauce and it coated the insides of His Nibs' cheeks and lingered in his mouth; all was well in greedy man land.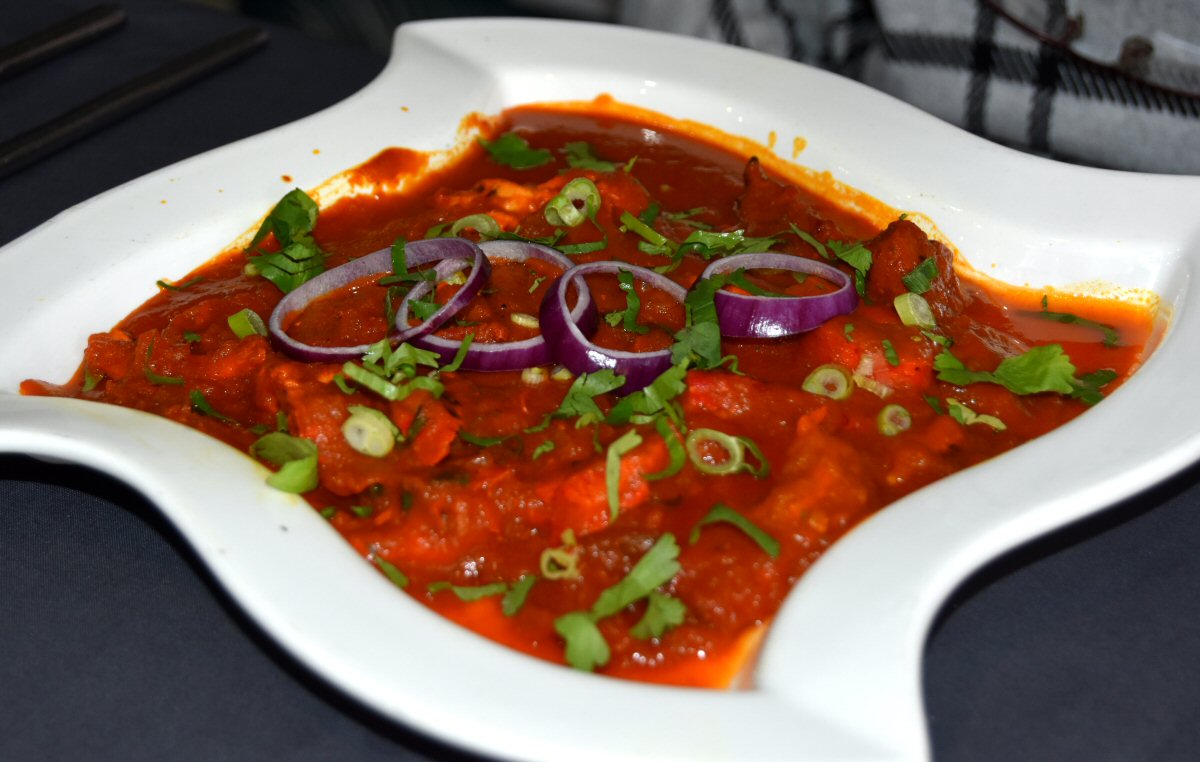 To go with our curries we chose Garlic and Saag Rice, Lemon Rice and a Coriander Naan priced £2.75, £2.75 and £2.95 respectively. The finely shredded Spinach (Saag) added flecks of verdancy to the pale rice grains as well as adding a pleasant freshness on the palate, and the Garlic wasn't too over-powering. Small pieces of fresh peel added a zesty bright note to the Lemon rice that worked well with the spices within all three curries, and it wasn't long before it had all gone.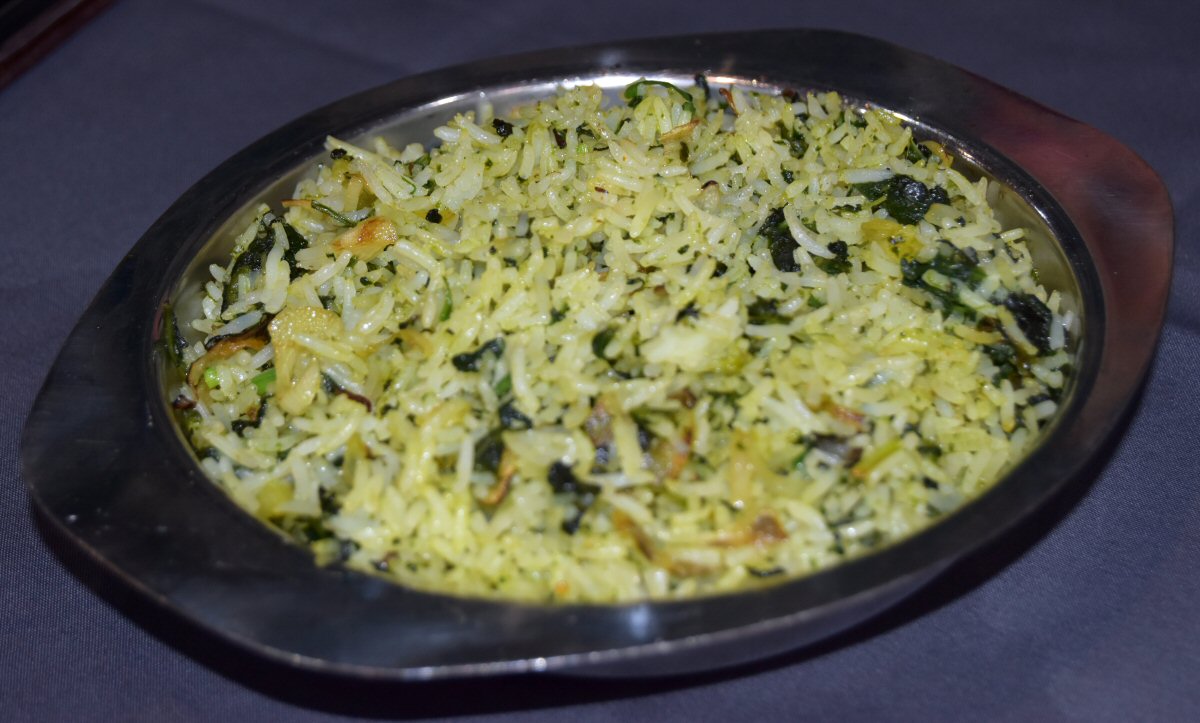 You can't beat a soft, pillowy Naan bread and the one at The Bay Leaf was glorious and bursting with the distinctive fragrance of Coriander (which is one of my favourite herbs). We eagerly tore chunks off and scraped our curry bowls vigorously to wipe up every last delicious bit of sauce – well when food is this wonderful you don't want to waste any, do you?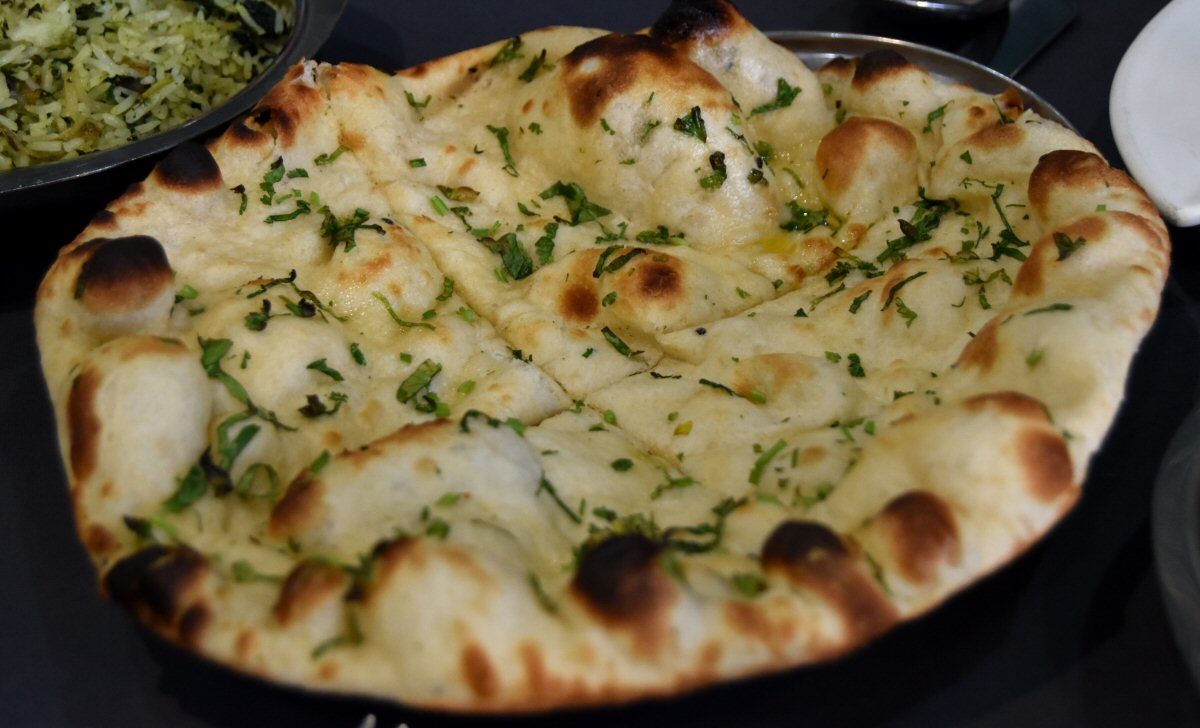 All too soon, the meal came to end so we settled the bill and headed home, chattering excitedly about what a great time we'd had. Needless to say we shall be returning in the not-so-distant future to avail ourselves again of the Wednesday evening special. Hot Wings happily awarded to Faz and Suva and their superb kitchen team. To book a table give them a call on 01773 712977.
No incentive was provided to visit this venue
read more
Read Some Of Our Recent Reviews
---

A Family Dinner At Thai Thai Restaurant In Chesterfield Thanks to the weather being kind, it had been all hands on deck at Mummy Birds gaff and so we hadn't quite got around to organising Sunday Lunch! There was no way in hell Read The Article

---

Burger and Beer Mondays At The Railway Inn, Shottle It wasn't long ago that we had a Flock outing for Sunday lunch at The Railway Inn at Shottle (and really enjoyed it) so when we were invited to try out their newest offering Read The Article

---

A Visit To The Seafood And Champagne Terrace At The Cavendish Hotel, Baslow I know The Man and I must seem calm and collected to a lot of you, so let me shatter that bubble right now by describing what happened when a certain invite Read The Article

---

Dinner At The Red Lion At The Peak Edge Hotel Sometimes you visit somewhere that is already wonderful but, when you know that there is more to come, gives you that shiver of excitement up and down your spine. This is exactly the feeling Read The Article

---

A Tasty Lunch At The Vegan Revelation Cafe, Belper Vegans, you have got an absolute bobby dazzler of a cafe here; non-vegans prepare to have your taste buds bowled over and have your 'no meat' notions over-turned - and I do include myself Read The Article

---

Dinner At The George At Hathersage You can't fail to be impressed by The George at Hathersage when you first clap eyes on it; the huge stone building commands your attention with its imposing beauty. It has its own car park too Read The Article

---

Dinner At The Seafood Cave and Grill, Matlock Bath I love seafood (yes, even cockles and winkles!) so I was beyond excited to receive an invite from the owner of The Seafood Cave and Grill in Matlock Bath, Ian McGhie, to sample the food Read The Article

---

Sunday Lunch At The Spanker, Nether Heage As many of you lovely peeps are aware, we recently did a poll on the blogs Facebook page asking for your favourite venues to have Sunday Roasts at. Well, you all certainly got involved, voting for Read The Article

---

Burgers And Loaded Fries At Cravings Street Food Bistro, Sutton-in-Ashfield Boyf Birds' parents had been to a local eaterie recently that they felt would be right up our street (food), so we decided to pay said venue - Cravings Street Food Read The Article

---