An Impromptu Dinner At Istanbul BBQ In South Normanton
---
Published On Sunday 19 Sep 2021 by Sticky Beak
See Recent Dining Out Reviews | See All Recent Reviews


Thanks to the various lockdowns it's been ages since The Man Bird and I went to sit in and dine at Istanbul BBQ in South Normanton. After an absolute banger of a day where we were running just to stand still, the last thing we wanted was to cook dinner so we headed off for some delicious Turkish food. Regular readers of the blog and Instagram followers will know that we are huge fans of Alex's cooking, and when we saw his beaming smile it was the best sight ever!
Like many other businesses, Istanbul BBQ have taken the opportunity to have a bit of a jazz-up of their premises. As well as rearranging the seating itself, there are some brightly coloured, mid-back chairs now insitu that compliment the jewel tones of the mosaic lights that hang from the ceiling. The back wall has got some eye-catching artwork on it too, so it looks a bit more inviting.




As per usual, we had a quartet of cold Meze to kick things off and they came with plenty of freshly baked flatbread to dip into them. I love the Haydari (yoghurt with Mint, Garlic, Dill, Olive Oil and Salt) and dolloped it onto the bread before eagerly tucking in; His Nibs feels the same about the Hummus – Alex seasons it superbly so it isn't at all bland.




The Potato salad is a winner with us, and this has a lovely texture and taste to it, thanks to the addition of finely chopped Red Onion and fresh herbs. Our favourite Meze dish at Istanbul BBQ is the brilliantly spicy Acili Ezme; a mix of finely chopped Tomatoes, Peppers and Chilli mixed with Olive Oil. This minx gets the taste buds on high alert with its bright, intense flavour and I love to temper its heat with the cooling creaminess of the Haydari: a match made in heaven if you ask me.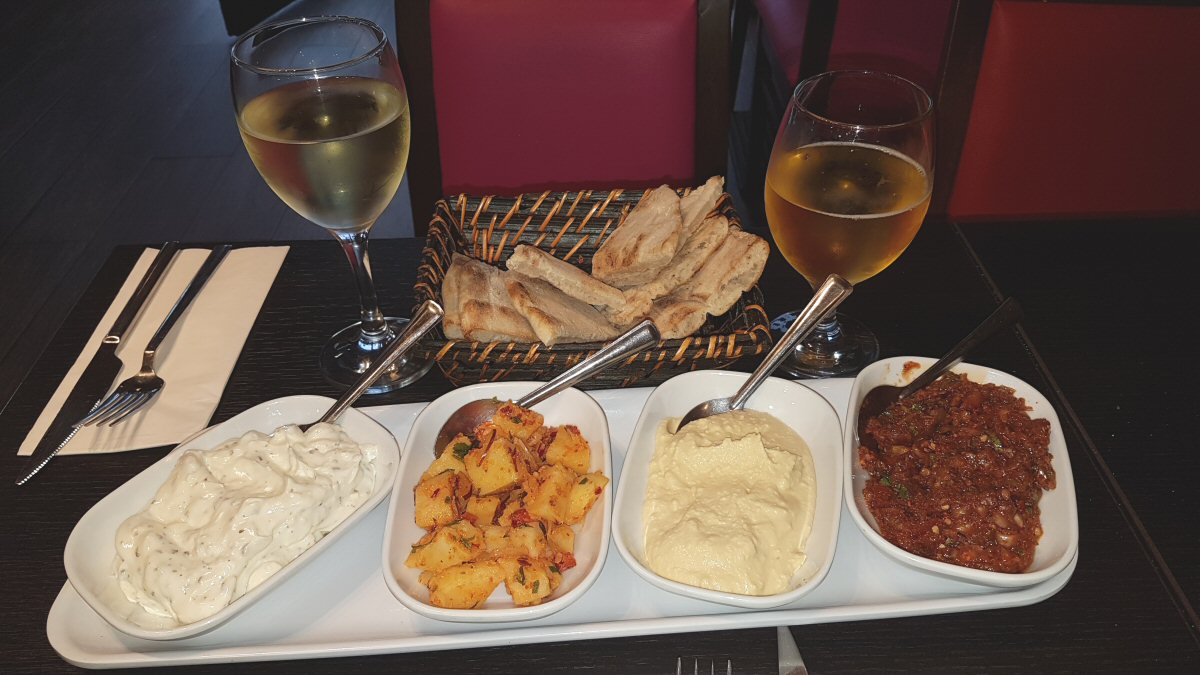 Alex sent over some Sigara Borek as well for us; these are fried Filo pastry rolls filled with Feta Cheese, fresh Parsley and Egg and believe me when I say that they are just sublime. I could happily eat a whole tray of these if they were put in front of me at a buffet!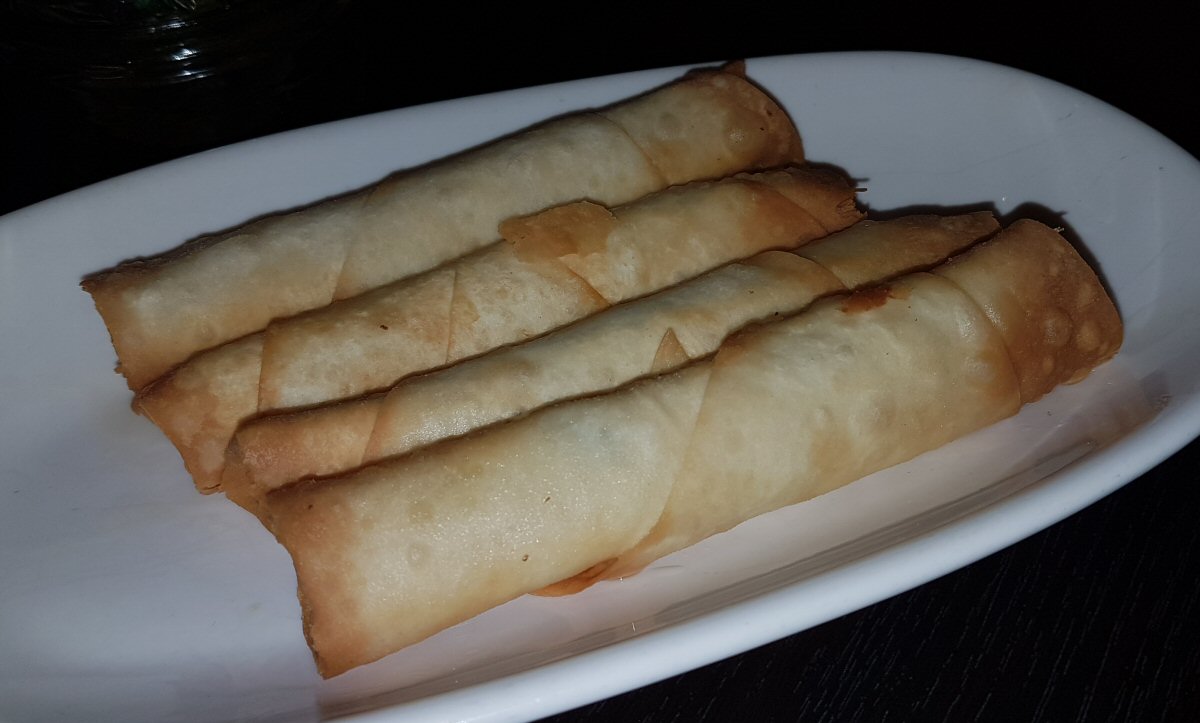 Our little brains were fried after the hectic day and we couldn't make up our minds what we fancied, so we went for the 'has it all' option of Istanbul BBQ's Special Mix for 2. This platter comes with Turkish Rice and Salad and has Chicken Shish, Lamb Shish, Lamb Kofte, Chicken Beyti and Chicken Wings for you to share.




There literally is something for everyone here with a range of spiciness across the meats, and for His Nibs and me it's perfect because I snaffle the wings whilst he grabs the Lamb Kofte. I get to have the salad all to myself too, and The Man falls into a carb-coma with eating all the rice (bar a couple of spoonfuls).




Other than the morsels I've had whilst on holiday in Turkey, Alex does the best Baklava around, so I wasn't about to refuse when he suggested some for dessert! Moist and sweet with all the honey, and finely chopped Pistachio and Filo pastry adding crunch and texture, the Baklava was hitting the spot perfectly. To help counteract the sweetness, we had a couple of Turkish coffees to round the meal off before heading back to The Nest.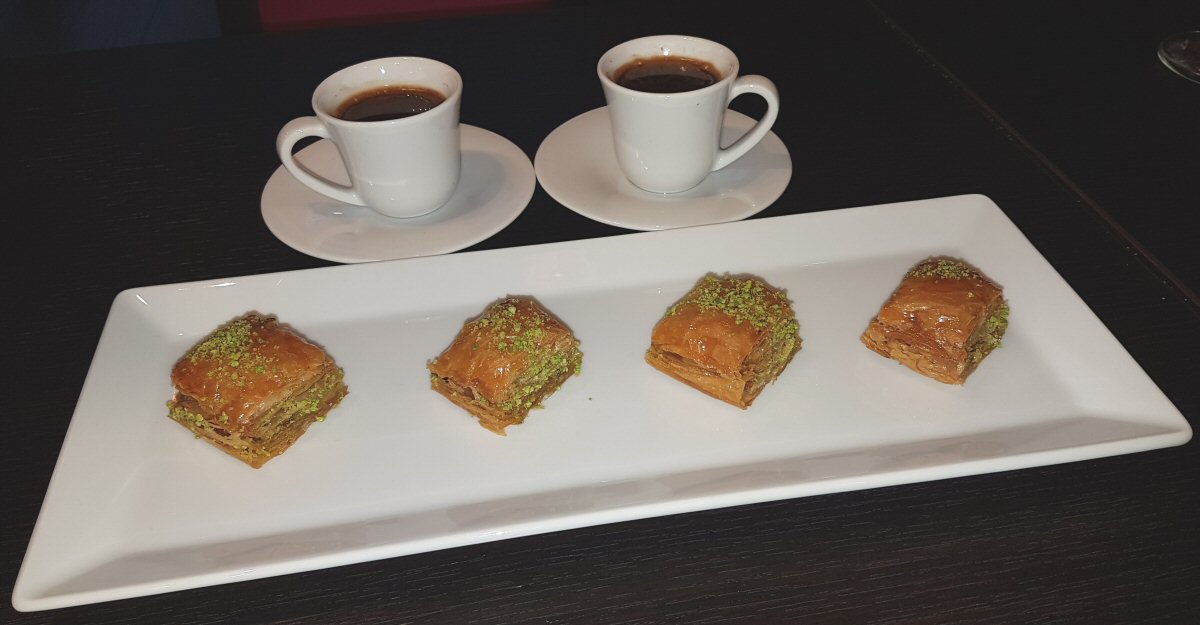 Throughout the evening there was a steady stream of folk coming in to collect orders or just popping in spontaneously to grab a bite of supper; it's nice to see locals still supporting this great eaterie. Hot Wings happily awarded here again, both for eating in and for delivery – we've had plenty of meals delivered to Mummy Birds home via Foodhub and never had a bad experience with quality.
No incentive was provided to visit this venue
read more