A Visit To Annie's Burger Shack In Derby
---
Published On Sunday 22 Aug 2021 by Sticky Beak
See Recent Dining Out Reviews | See All Recent Reviews


I love being English; we are renowned for being quirky and eccentric, and I always feel delighted when I eat somewhere that resonates with this. Enter Annie's Burger Shack on Derby's Friary Street: here you get to eat Burgers, Hot Dogs and Fries in the glorious surrounding s of a Grade II-listed building; the ultimate contrast between history and modernity!
The Man Bird and I had been invited along to sample Annie's eclectic range of food – something we were due to do on the eve of lockdown 1.0, but didn't do for that very reason. Now those of you who live in Derby or one of its 'burbs will no doubt know that Annie's got awarded a 1-star hygiene rating by one of Derby City Councils Environmental Health Inspectors in early 2021, but you may or may not know that a just recently (in August 2021) it got awarded a 4-star rating. As you know, we don't publish negative reviews on our site (we leave that to other folks) but I'm certainly not going to skirt around what would be a fairly large elephant-in-the-room, either.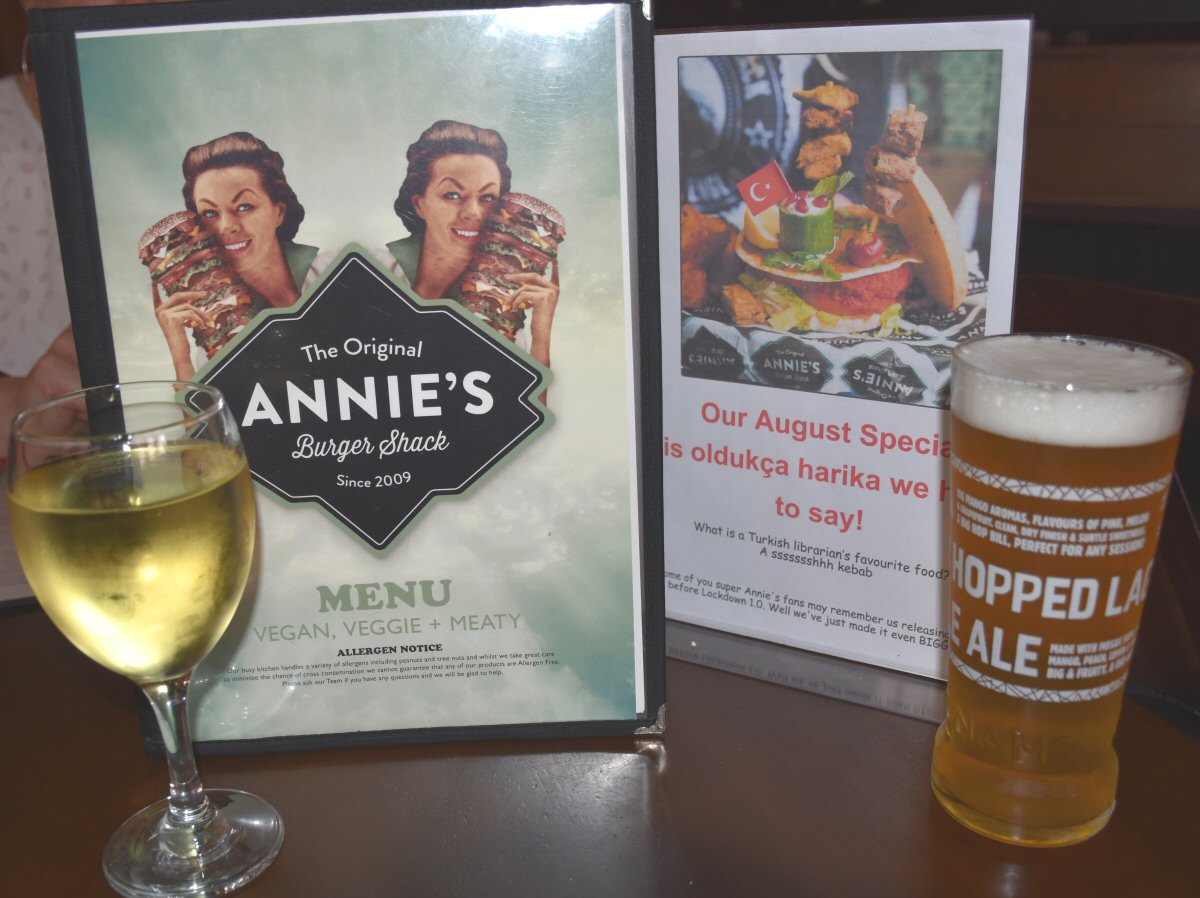 We parked the faithful jalopy up and wandered over to Annie's where we received a lovely warm welcome and were asked if there were any dietary or allergy requirements before being shown to our table. With the safety (and lingering concerns) of its diners in mind, the Annie's team are still operating a table-service only standard of dining and the QR code for track-and-trace purposes is still displayed for those that wish to use it.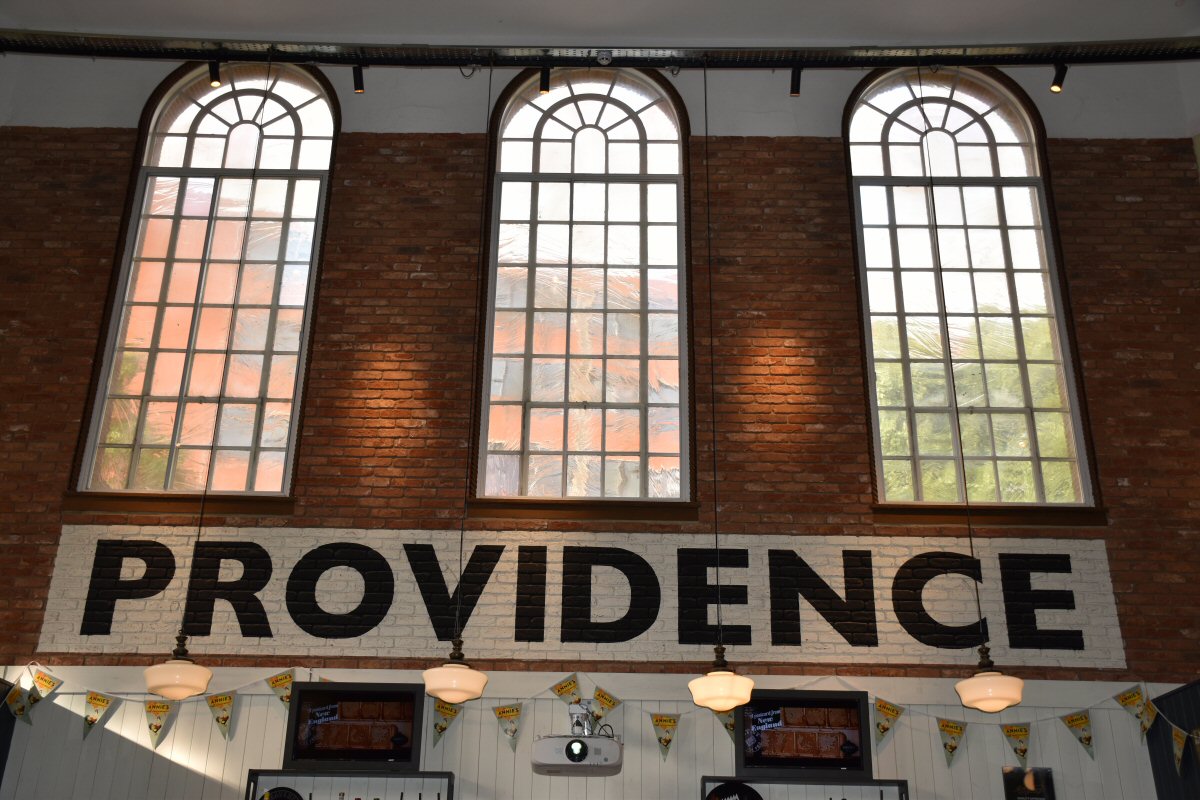 It was fairly lively when we sat down, early evening, and got busier as the evening progressed; there were couples, groups of friends and families with all age groups in. Our server, Destiny, went and got our drinks sorted and I began to unwind and move to the 80's soft-rock music that was playing in the background; I will admit to a little squeal of joy when 'Don't Stop Believin' came on.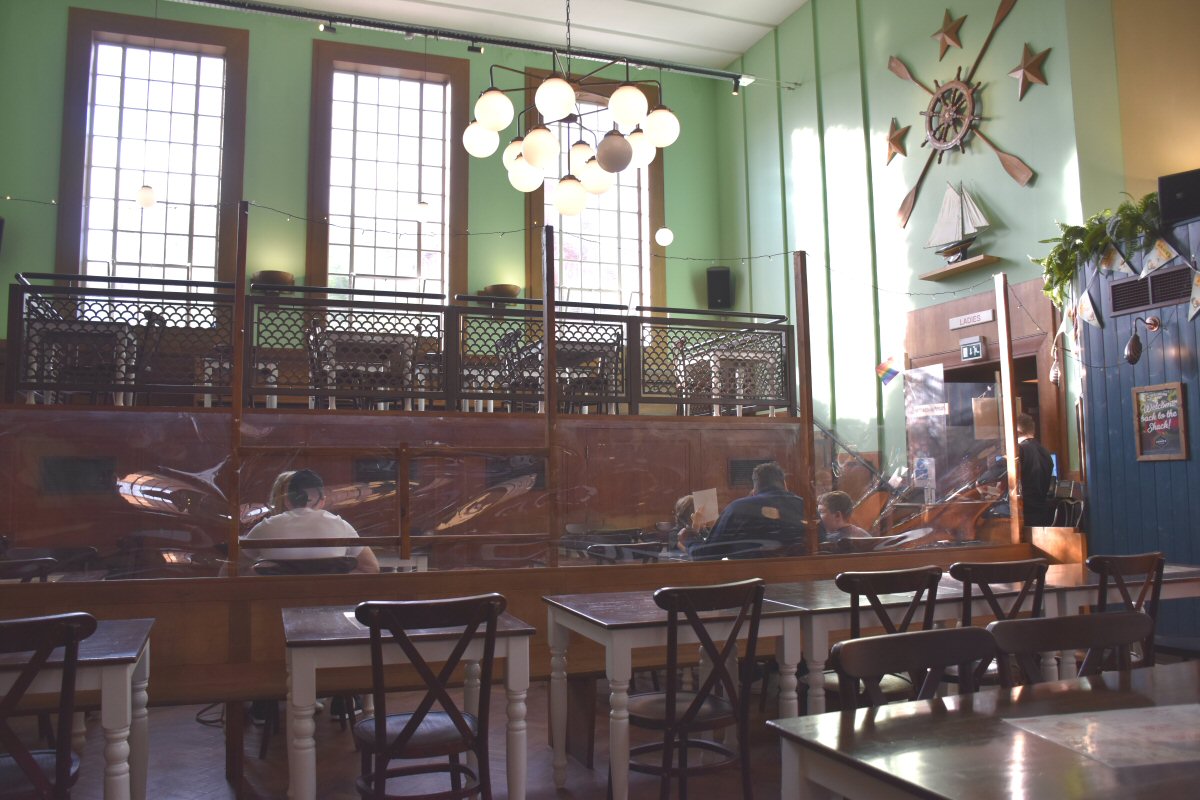 Anyhow, enough of the waffle, let's get down to the order of the day: foooooooood!! I was finally going to get my mitts on (and chops around!) one of Annie's specialty burgers, The Turkish, which was on the menu before lockdown 1.0 and as fate would have it, on this occasion too. This special edition will be available throughout the month of August, so if you fancy the sound of it, keep reading and then go and try it for yourselves. If this isn't up your alley, keep your eyes peeled for other varieties; it's a monthly thing in addition to the phenomenal 34 (!!) regular offerings on Annie's menu. All of the burgers come with a choice of fries (I had curly ones, His Nibs had the Cajun Wedges) and Hotdogs come with skinny fries.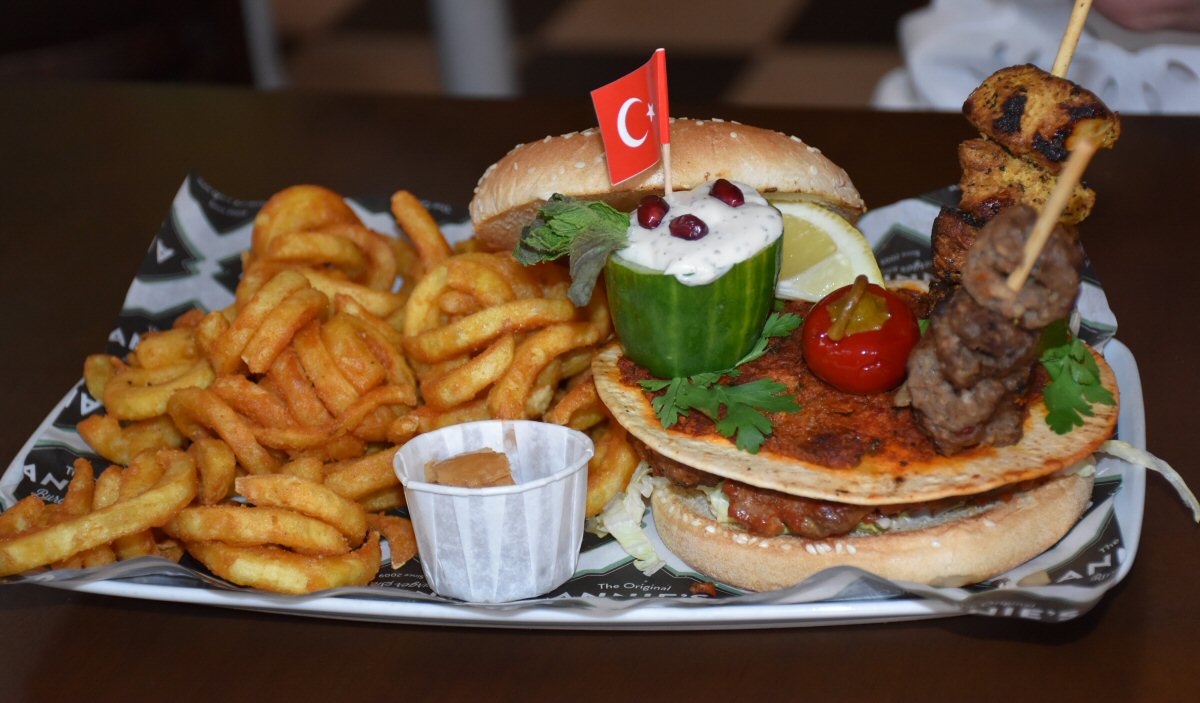 The Turkish has a delicious beef patty at its heart, accompanied by thick, punchy Tomato sauce, mini Flatbread, crunchy shredded Iceberg Lettuce, sliced Tomato and Mayo, and is topped with a duo of mini spicy Lamb Kofte and Chicken Kebabs. In a hollowed-out section of Cucumber is a cooling, fresh Tzatziki for dipping into, as well as a piece of uber-sweet Baklava to savour as a sweet treat when you've finished. At the heart of any good quality burger is the meat or meat-free patty; it's got to deliver that dense texture to satisfy any ardent appetite and it's got to be tasty and moist. If you haven't got those two factors then you've lost the battle as far as I'm concerned, but I'm pleased to say that my burger was superb on both counts.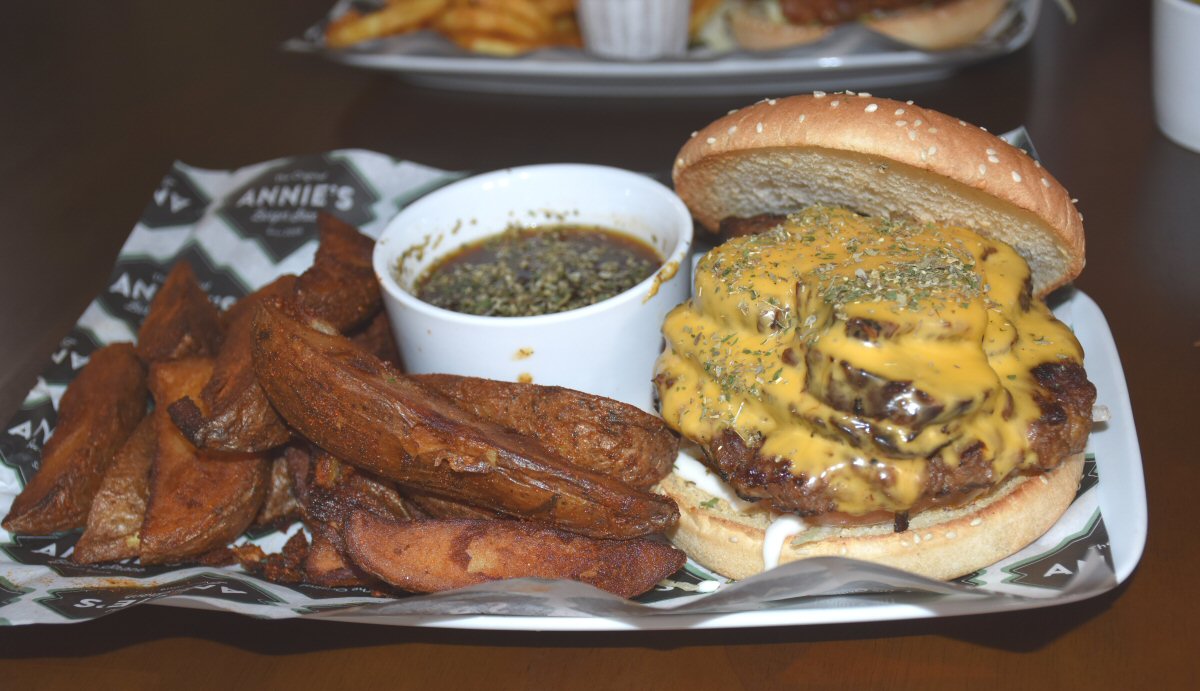 We'd also ordered a side of Beer Battered Onion Rings (£3.80), which come with a choice of 13 - yes, really! - dips; we chose Creamy Garlic, and it was marvellous. The batter wasn't the lightest we've ever had, but by god it had the most sublime crunch to it and tasted yummy. My fries were nice and hot and pretty much as you'd expect from curly fries, so I won't bang on about them; neither will I go on about The Mans' Cajun Wedges: they were hot, thick and nicely seasoned with punchy Cajun spices – everything you would want from this choice of Potato offering.




For his burger, The Man Bird had opted for The New England Yankee Brisket morsel. I have said on many previous occasions that assumption is the mother of all...you get the gist, so you'd think I/we would've learned our lesson by now, but no; we got whooped again! The Beef brisket wasn't shredded or pulled as I'd assumed, rather it was cut into thick, slices of succulent treasure that sat proudly on the juicy beef patty. Coating everything in a sunny blanket was a cascade of gooey, melted American cheese and then there was a separate pot of Beef Jus to dunk anything into that your heart desired – the Cajun wedges and Onion rings in His Nibs' case!



Both burgers were the absolute bomb, I have to say, and we were determined to finish them despite the size of the beasts! I forgot to mention that I also asked for a pot of Gherkins; don't hate me, I was in the mood for them for some bizarre reason (no, I'm not preggers, trust me; that ship has sailed!) and Destiny happily supplied them.

The Man Bird and I have been to Annie's in Nottingham before, but never had dessert before for some reason, so we thought best to rectify that situation pronto-tonto! I chose the All-American Cherry Pie and The Man opted for Annie's Chocolate Chip Orange Pudding, both £4.90.Desserts all come with a choice of pouring or whipped Cream, Custard or Vanilla Ice Cream: the latter two options can be made suitable for vegans if needed.




My Cherry Pie was everything I'd hoped it would be: delicious buttery pastry filled with that super-sweet canned Cherry filling and topped with pretty lattice-work. The only criticism I would have is that I'd have liked it served warm, which I'd assumed it would be; yup, there's my good ol' assumption putting a spanner in the works again! Saying that, it was very scrummy and soon got polished off, as did the whipped cream I'd asked for to go with it. His Nibs was also a happy chappy with his sweet treat. An individual Orange sponge cake had been given the Annie-treatment and was zhuzhed up with a layer of Choc chips on its top; said choc chips had melted whilst being cooked, transforming into a cocoa-y lake of heavenliness that was itself partnered by a layer of warm, thick, Chocolate Orange sauce. Double Whammy for chocoholics! On this occasion, The Man opted for Vegan Ice Cream rather than his usual choice of custard and he said that the contrast in temperatures was really good in stimulating the senses.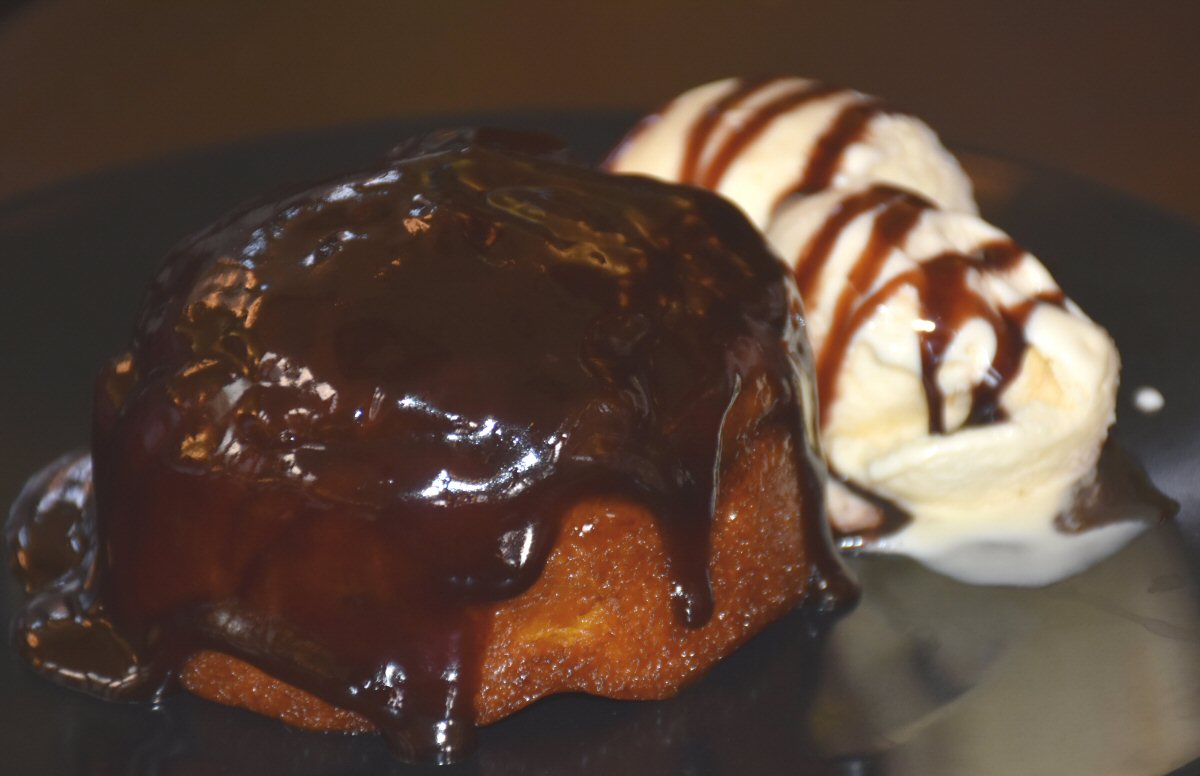 We were both so stuffed we couldn't even manage a cup of coffee to conclude the meal! You definitely need to take your appetite to Annie's Burger Shack; they're feeders here for sure. Everything had been faultless throughout our evening: food, service and cleanliness of venue; I'm glad that Annie's have got their good hygiene rating back, they certainly deserve it. For those who have allergies or specific dietary requirements I should also mention that as well as being asked at the front desk on arrival, Destiny had also re-iterated the point when we were at our table. I personally don't have any such concerns, but for those who do, or have family members with allergies, then I think it's nice to have this peace of mind of being asked a second time; Annie's certainly think so.

Hot Wings awarded here to the Derby team; hopefully we'll see you again soon
Some form of incentive was provided to visit this venue
read more