A Flock Outing For Teppanyaki at WasabiSabi in Sheffield
---
Published On Sunday 18 Jul 2021 by Sticky Beak
See Recent Dining Out Reviews | See All Recent Reviews


We last visited WasabiSabi nearly 18 months ago; a lot longer than we had intended to leave it, but y'know lockdown 1.0,2.0 and 3.0 happened! The Man Bird has recently had his birthday so we decided to meet up with the younger flock members (Fledge and Boyf Bird) for a celebration meal. Fledge is studying in the Steel City and has just successfully passed her second year, so it was becoming a double celebration.
Since our last visit some things have changed: the seating times for the Teppanyaki stations have changed (we went for the 6pm sitting as the 9pm one was too late for us) and Daniel has put the business up for sale, but it is continuing to trade as usual in the meantime. Sometimes it's a bit worrying when you hear that a venue is for sale as you wonder whether it will impact on the standard of food and/or service, but I'm happy to say that everything was as superb as before.




As you would expect from a city venue there is a wide selection of drinks on offer, from cocktails and wines to beers, spirits and Sake. Mummy Bird and I decided to have a bottle of Pinot Grigio between us, His Nibs had a pint of Stella Artois, Boyf had a pint of Coke and Fledge had water (she's strange, that one ;)! ). Whilst our drinks were being prepared, a young man came round and covered our coats and bags with protective sleeves - a nice touch that I commented on last time we reviewed this restaurant.




At each station was a bowl containing an assortment of pickles and a bowl filled with crisp, dressed fresh salad and we all unwrapped our chopsticks and began to nibble at them. Having tasted, and approved, the wine, Mummy and I and the rest of the crew clinked glasses, toasting another happy get-together. Our orders for the Teppanyaki were taken: 2 x Meat Combo Set at £33.95 per person and 3 x Sumo Set at £36.95 per person. Little bowls of hot Miso soup were also coming round for diners to quell their initial hunger. All the sets have the salad and Miso soup in common for starters, and Egg Fried Rice, Sirloin Steak and Mixed Vegetables in the main course – except for the Ume Set, which is vegetarian and has Spinach and Yaki Udon in the main course section.




Chef brought out all the chosen meat, fish and seafood on large platters and began setting up his cooking platform just so. For those of you who love a bit of theatre, WasabiSabi is just up your street: with a flourish, Chef poured a line of oil across the metal cooking surface and set it alight! A huge wall of flames leapt up and we all gasped at its intensity, which reminds me to say not to go dressed in heavy clothing – you certainly won't be cold during your time at WasabiSabi. With this display finished, it was time to set to and cook the chosen starters: Lamb and Chicken Breast for Chickadee and BB, Scallops, half Lobster tails and Chicken Breast for His Nibs, me and Mummy. Even mundane tasks such as seasoning the food were given the razzle-dazzle treatment and salt and pepper were ushered out of their containers with utensils drumming against them rhythmically.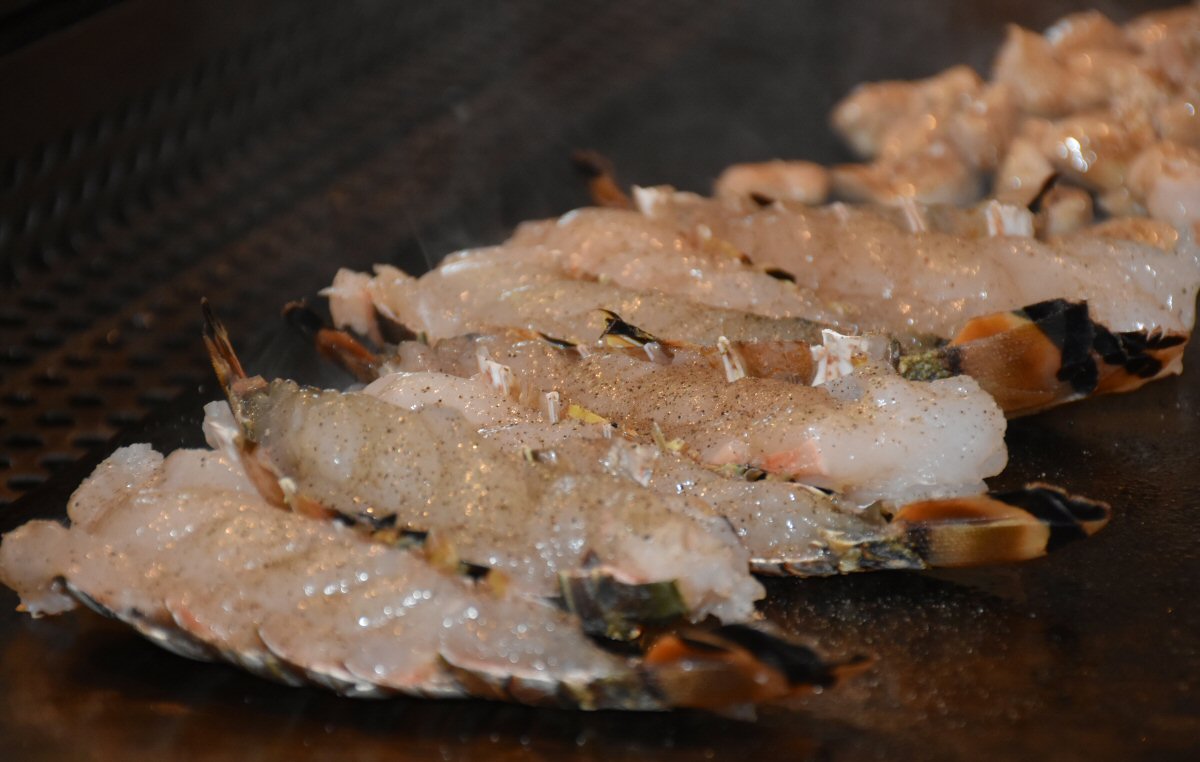 Now, regular readers of the blog will recall that once upon a time, Him Indoors didn't like any sort of seafood but had come around to the charms of Scallops fairly recently (much to my indignation). Yet again, there was a first coming up at WasabiSabi: The Man was going to have Lobster (again, much to my indignation – the list of sacred foods will soon be non-existent!). The main problem His Nibs has with seafood is that it's just too 'fishy' tasting, but Mummy and I both assured him that Lobster isn't strong tasting and that, texture-wise, it's very similar to Scallop. Anyhow, he took that initial bite of lobster and didn't look back; instant love.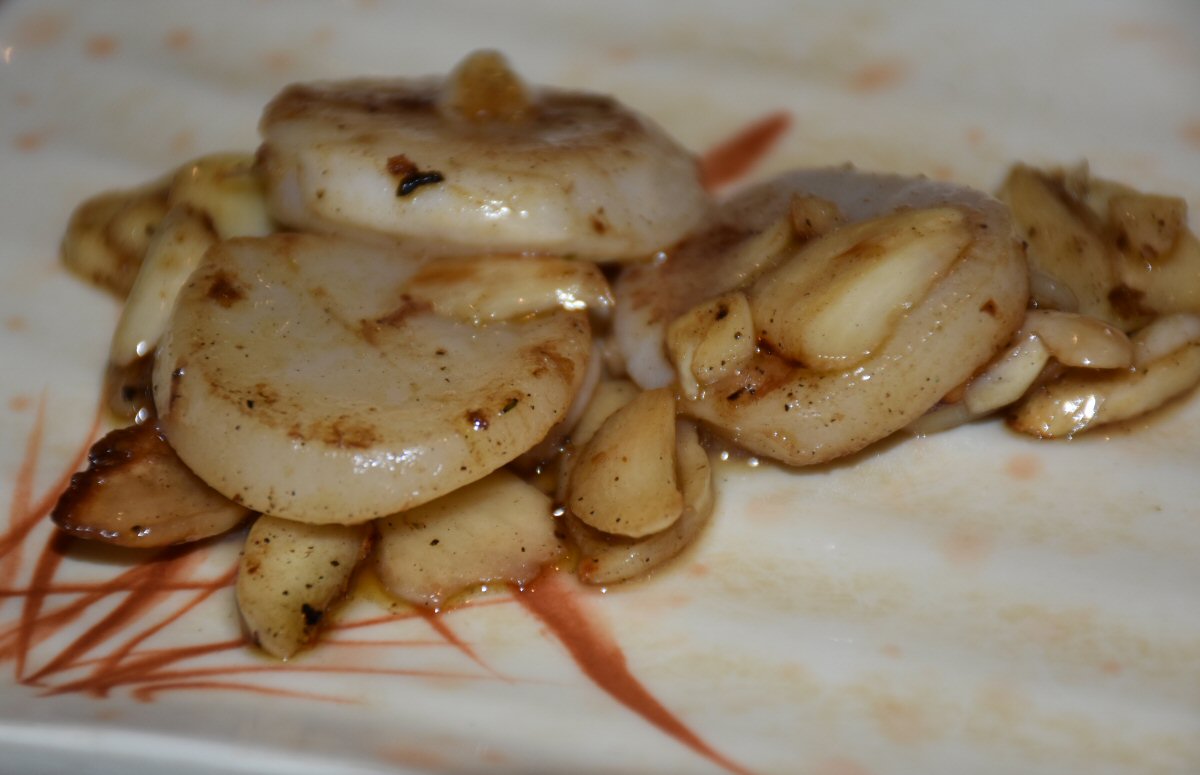 All that could be heard from our area of the Teppanyaki station were murmurs of appreciation; all the poultry, meats and seafood were super-tasty, juicy and flavoursome. There was another party dining at our station (seating between the groups was separated by a clear screen) and they were all thrilled with their dishes too. As the evening wore on we got chatting to them and discovered that they were regular diners at WasabiSabi.




With us all munching happily away at our starters, Chef bade us farewell for a while and went back into the kitchen to prepare our main course steaks. When he returned with the meat platter, Chef again gave us the 'wall of fire', before confirming how we each wanted the Sirloin cooking. Knives flew with lightning speed and precision and soon the steaks were transformed into small pieces that could easily be manipulated with chopsticks. Eggs were cracked and spread across the searingly hot metal surface and began to cook; once they had done, they were rolled into a long sausage shape and, in a blur of extraordinary knife-skill, chopped into tiny pieces and incorporated into the pile of rice that had also been on the station to turn from white to gentle gold in colour. To mark the birthday celebration, Chef fashioned the rice into a Mickey Mouse shape and put a candle in each 'ear' before bringing them over for The Man to blow out and make a wish.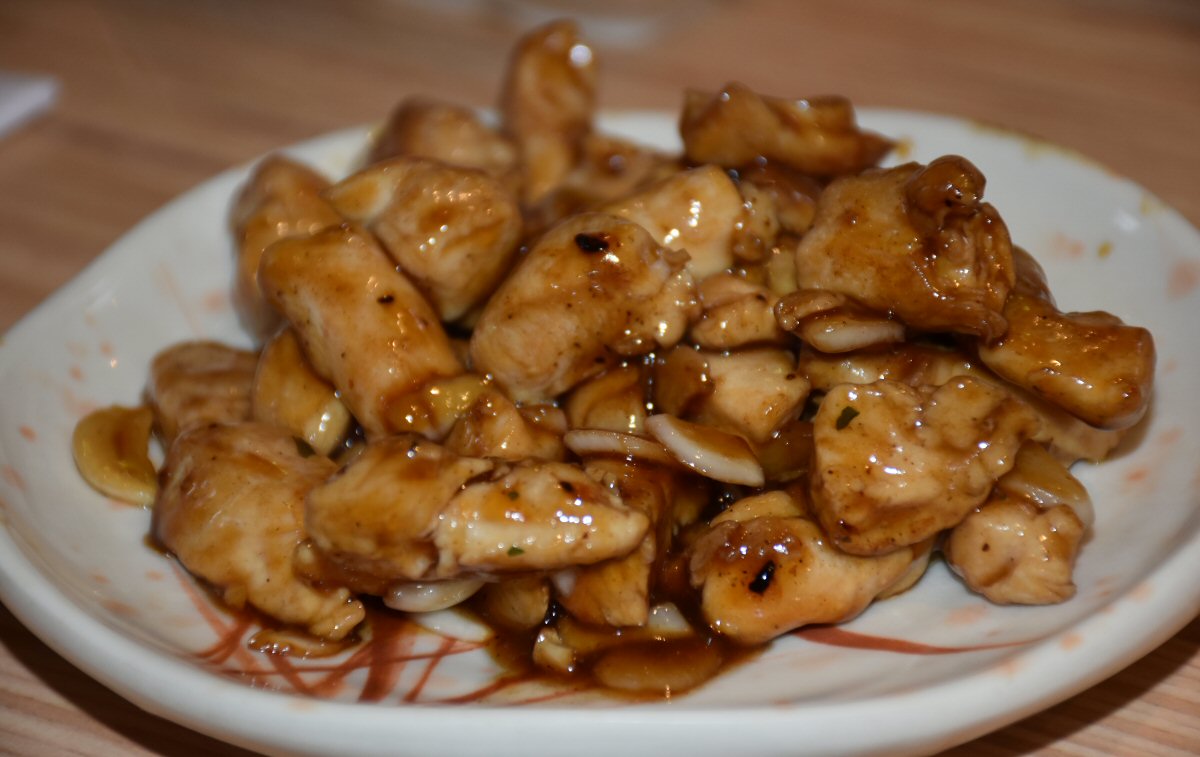 If you haven't visited WasabiSabi before, the sheer amount of Garlic that is used will leave you with cold shivers, but don't be fooled; when cooked, the garlic is rendered into something wonderfully mild and surprisingly sweet and mellow in taste. Likewise with the use of Soy and Teriyaki sauces; when the finished dish is served to you, the flavours are very subtle and the meats etc. are allowed to still be the stars of the show.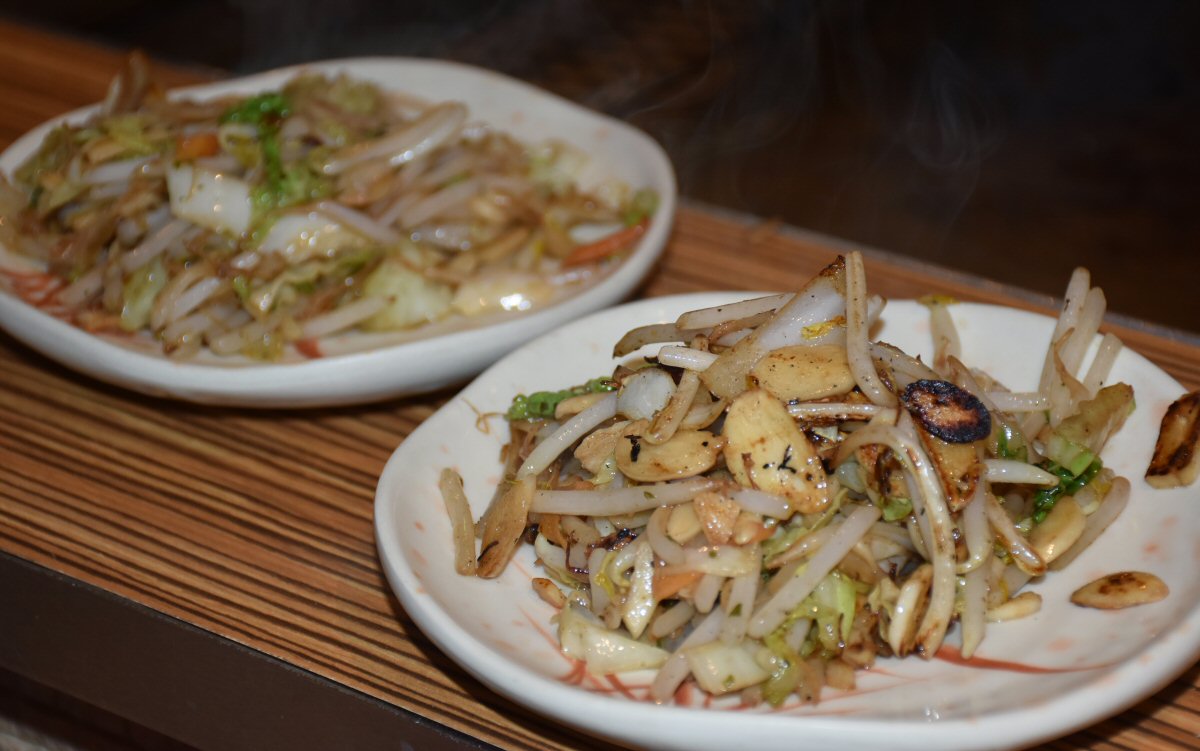 By now our bellies were fit-to-burst and we were thankful that it was just mixed vegetables and Beansprouts that Chef was cooking for us to bring the main course to a close. I had His Nibs' veggies as well as my own – you know that he has an aversion to anything vaguely healthy; turns out that Boyf Bird is a veg-dodger too!!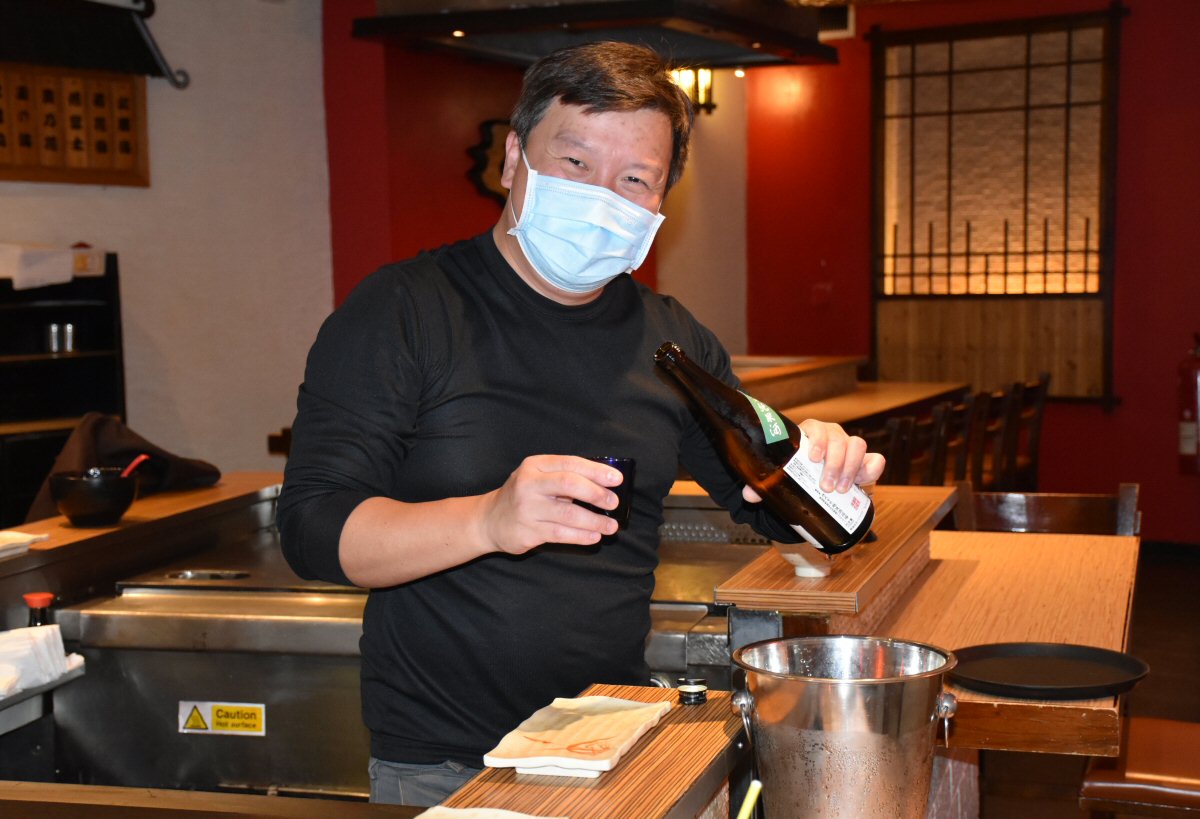 Owner Daniel had been keeping a watchful eye over proceedings throughout the evening and came to offer The Man some Sake; we all had a little glass to toast the birthday boy, the remainder came home for us to enjoy as His Nibs was chauffeur for the night – unlucky for him/mean of me, you decide.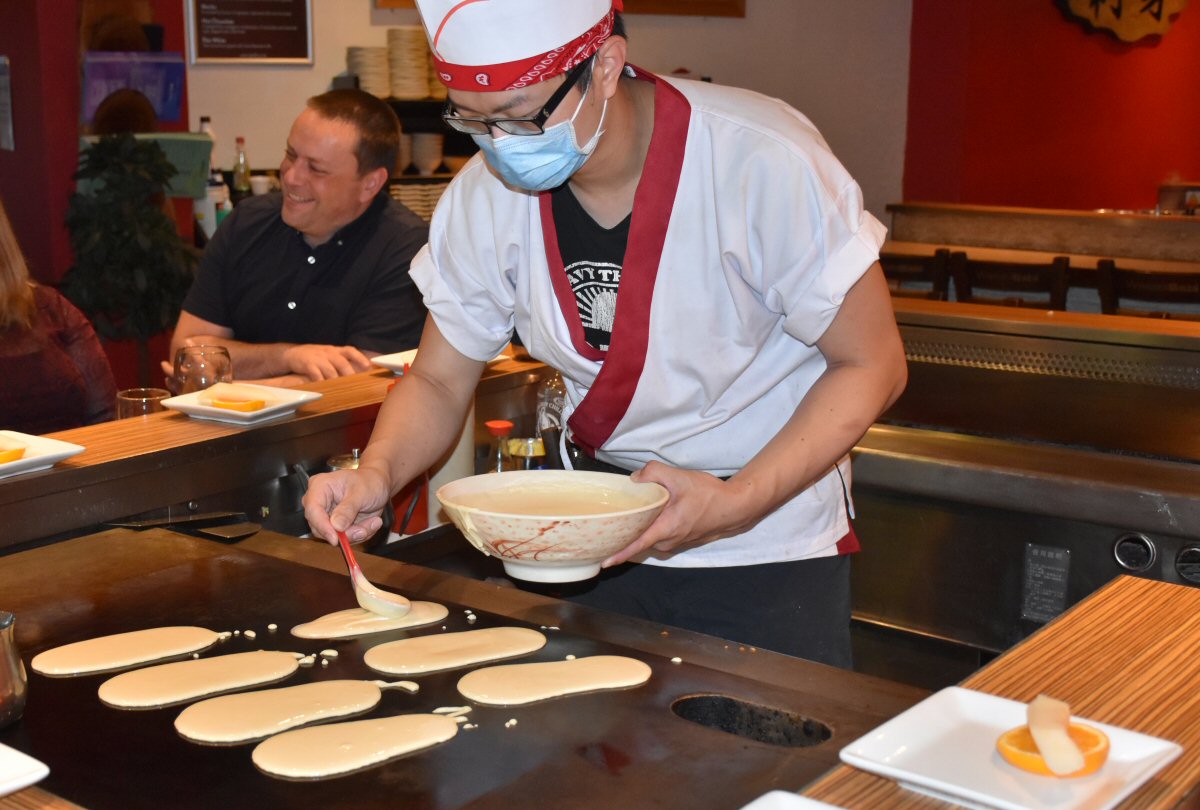 Thankfully there was another interlude before Chef came to cook the fresh Pancakes for our dessert course – I don't think I could've eaten another crumb at that moment in time. Even the act of pouring out the pancake batter and spreading it into the rectangle was made to look artistic by chef; whenever I make pancakes it just looks like a hot mess and the kitchen is more akin to a war-zone! A scoop of Vanilla Ice Cream is popped into the centre of the pancake and cocooned in it before Chef delivers it to you – but not before he has coated it in a layer of (literally) flaming Cointreau that imparts a gentle Orange flavour to the dessert morsel. Now they're called pancakes, but they are in actuality lovely deep, fluffy numbers that have a cloud-like texture that melts in your mouth rather than the flat, doughy things I churn out on pancake day...... and they're a thousand times tastier.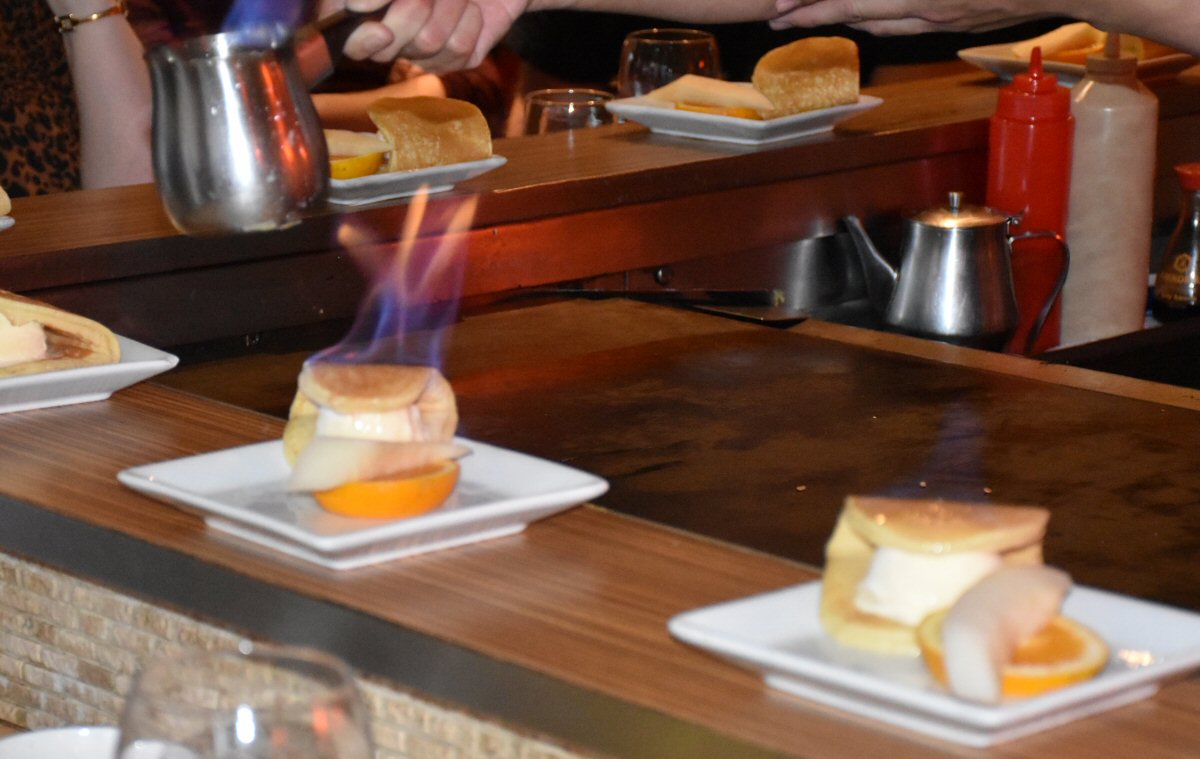 We finished the meal with Japanese Green Tea and Coffee which brought the palate back to reality and rounded things off perfectly. All too soon, it was time to bid Daniel and his wonderful team farewell and head back to the 'shire. Hot Wings totally deserved at WasabiSabi again.
No incentive was provided to visit this venue
read more