A Return Visit To The Village Inn, Marehay, For Pizza
---
Published On Thursday 24 Jun 2021 by Sticky Beak
See Recent Dining Out Reviews | See All Recent Reviews


I am LOVING this hot weather, and the slattern within most certainly is!! I suspect that The Man Bird and I aren't alone in not being bothered to cook in the heat at the end of a days' work, so any time he suggests sacking off kitchen duties I'm in complete agreement.
I was just in the mood for pizza, but wanted to eat out (sorry, Pizza Pan!); we both remembered how wonderful the pizza had been at The Village Inn at Marehay when we'd last visited - granted, it was a while ago! – and were excited to taste them again.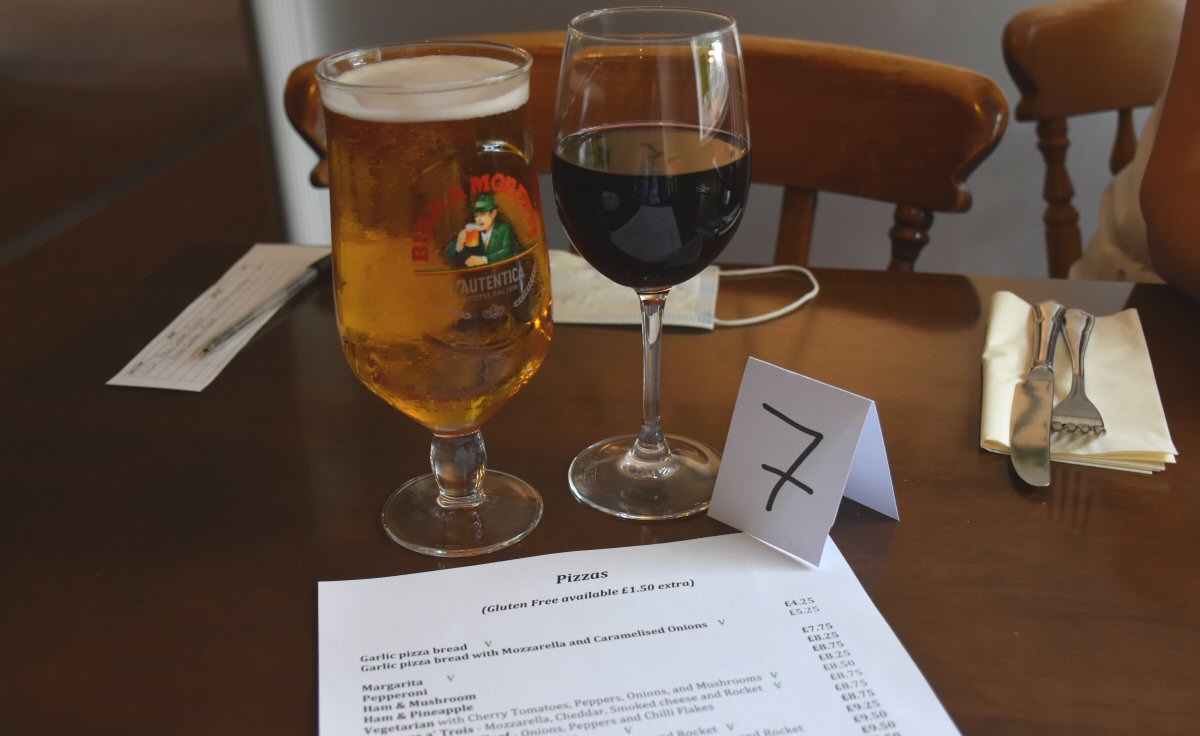 When we pulled into the car park, there were several tables already occupied in the outside seating area that has a fab grassed area and covered marquee for maximum enjoyment. We headed over the road, into the pub itself and scanned the QR code for track n trace purposes, as well as dousing our hands with sanitiser. The lovely young lady showed us where our table was and took our drinks order: glass of Malbec for moi, pint of Birra Moretti for His Nibs.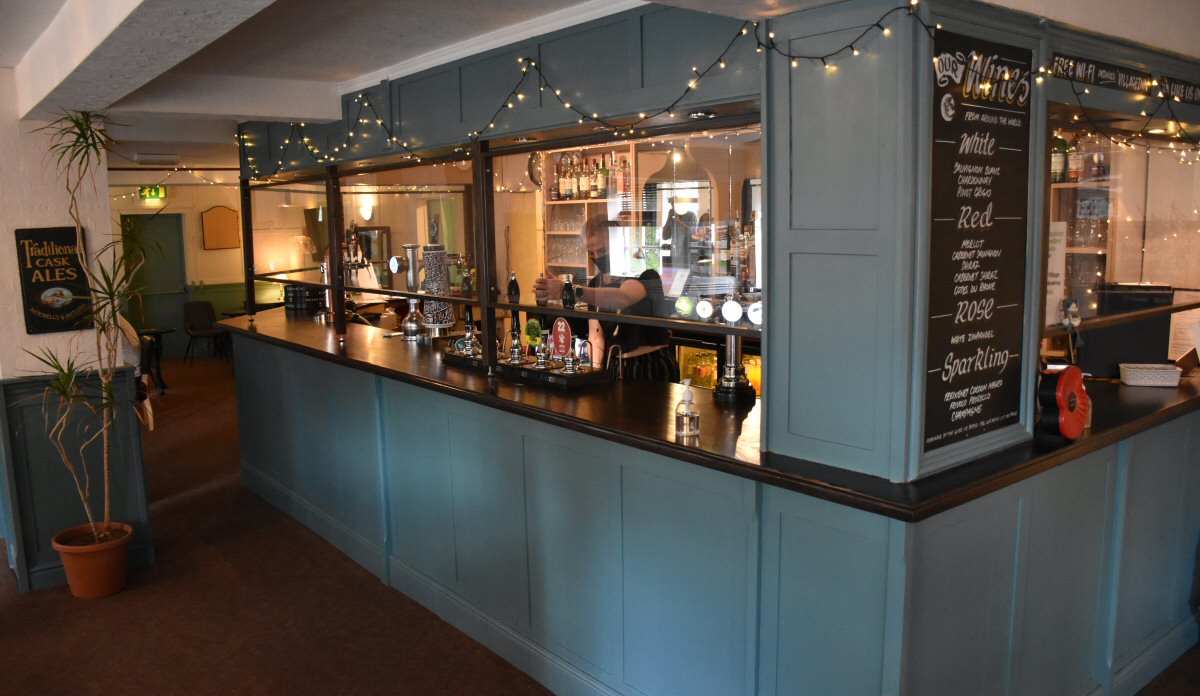 As well as the pizza menu there is a 'normal' menu with some fab dishes on: Tarragon Chicken with Bacon and Leeks, Mushroom and Spinach Pancakes, and Beef Bourguignon with Red Wine, Mushrooms and Bacon to name a few. Usually there is an extensive vegetarian and vegan menu too, but in these precarious times where things can quickly change, the offering has been scaled down – there are still some tasty morsels still to be had though.




The magnificent pizza oven is still in pride of place to the right hand side of the venue (even if it is currently surrounded by a clear screen!), with some tables for dining too, and the right hand side of the pub is home to the bar and more seating. Like many business owners, Phil has taken the opportunity to redecorate The Village Inn, so the white and pale blue/grey looks fresh and clean and gives a relaxed feel to the space.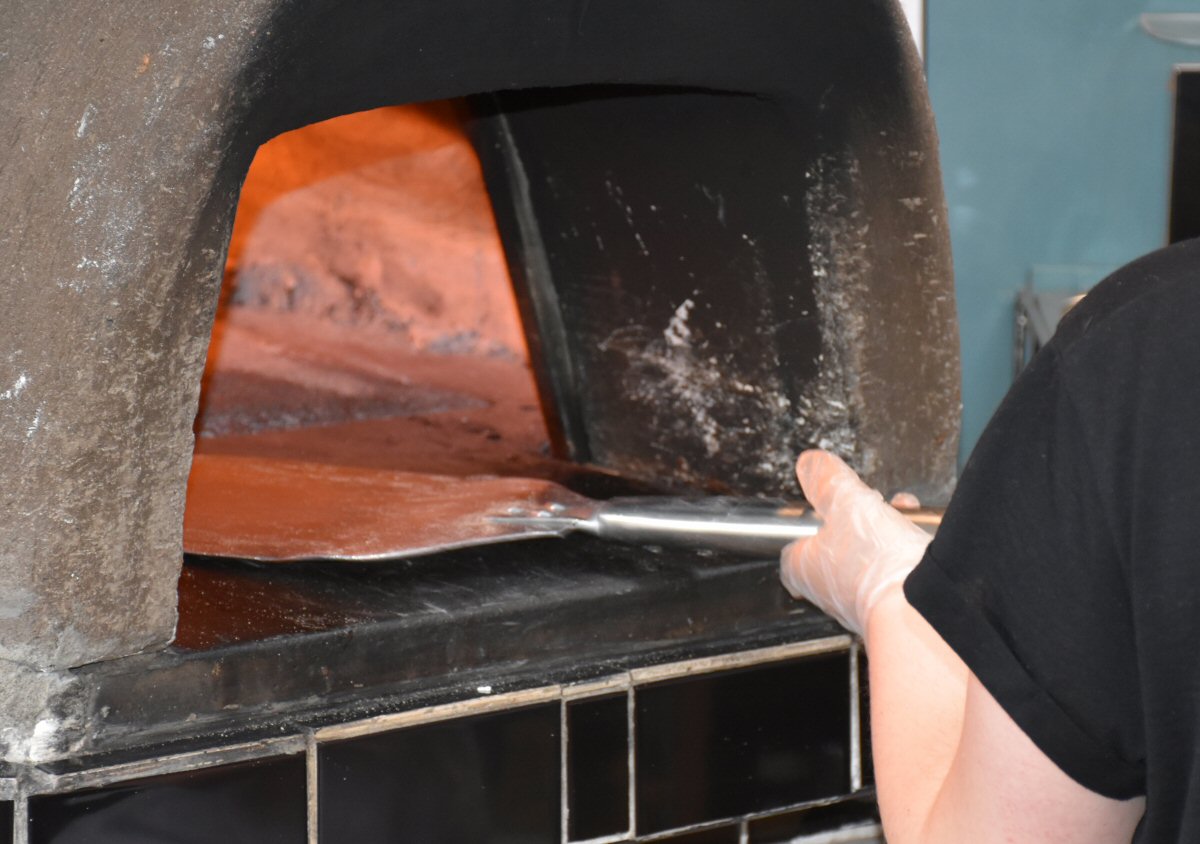 We opted have the Garlic Bread with Mozzarella and Caramelised Onions (£5.25) as a starter rather than have it with the pizzas themselves; it gave us something to nibble on whilst we began to unwind and chat. As you would expect with something that had (literally) just come out of the oven, the garlic bread was piping hot and the mouth-watering aroma wafted over us on the tendrils of steam that rose from it. We tucked in with no hesitation, or decorum, whatsoever! The thin, crispy base was slathered with delicious garlic butter and fully loaded with Mozzarella and tangy, sweet caramelised onion jam. I love it when melted Mozzarella forms those impossibly long strings that you have to wrap and wrap again to get them under control, and there were plenty of them forming as we tore each slice away from its neighbour.




One of the young ladies serving came to check we were happy with our starter and smiled as we said that we certainly were! The team may have been young, but their smiles and enthusiasm were so infectious and they made all the guests smile as they passed by. There were a fair few dishes winging their way to various tables, but we didn't have an overly long wait until our main course pizzas came out to us. I'd ordered the Goats Cheese and Caramelised Onion version (£9.50), His Nibs plumped for his favourite: Hot and Spicy (£11).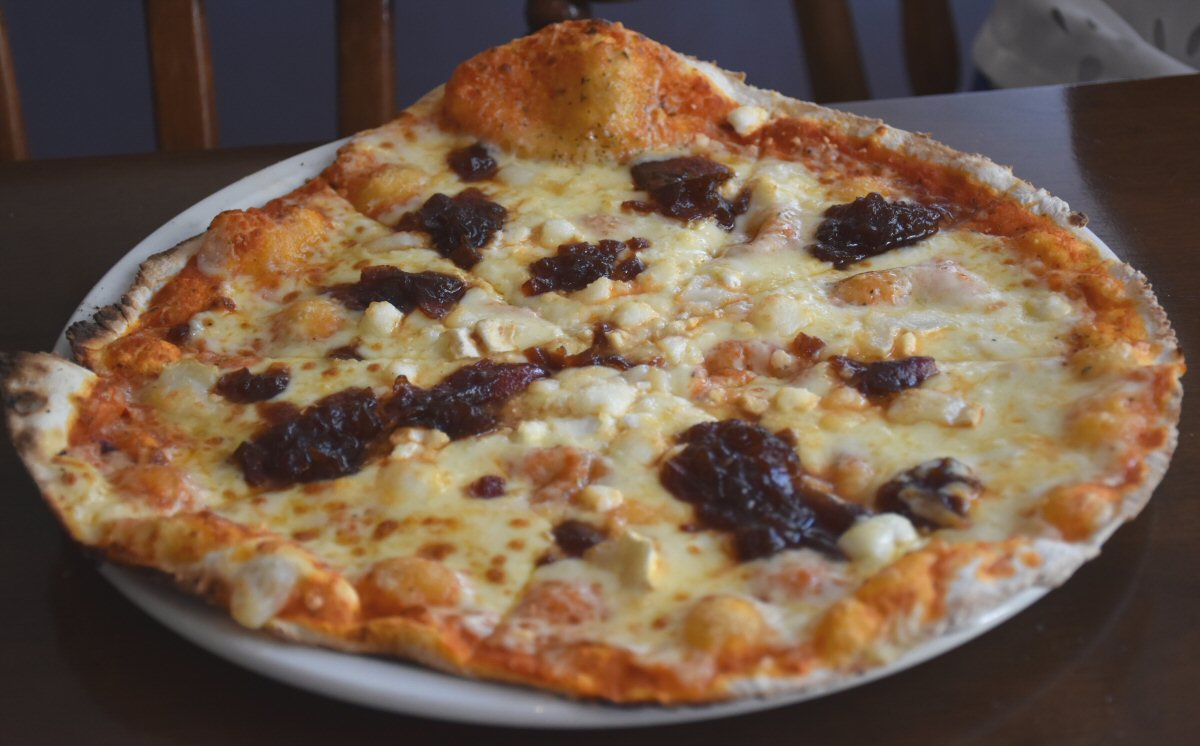 It's no secret that I love the musky twang of Goats cheese and here it was partnered perfectly with a smoky, sweet onion jam that had my taste buds mesmerised. As with the garlic bread, the pizza base was wickedly thin and crispy and hadn't gone soggy under the lavish layer of toppings.

Across from me, The Man Bird was chowing down contentedly on his crispy pizza, revelling in the spicy notes of the Chilli Beef pieces, slices of Pepperoni sausage and Chicken Tikka. No doubt I was in for a 'romantic' night later as that lot worked its way through his bod; lucky me, eh?!! The spice factor was also aided and abetted by Onions, peppers and Chilli flakes! The Hot and Spicy pizza will appeal to a wide audience because it's hot enough to satisfy heat lovers, but the tingle factor is mild enough for those that don't do serious heat.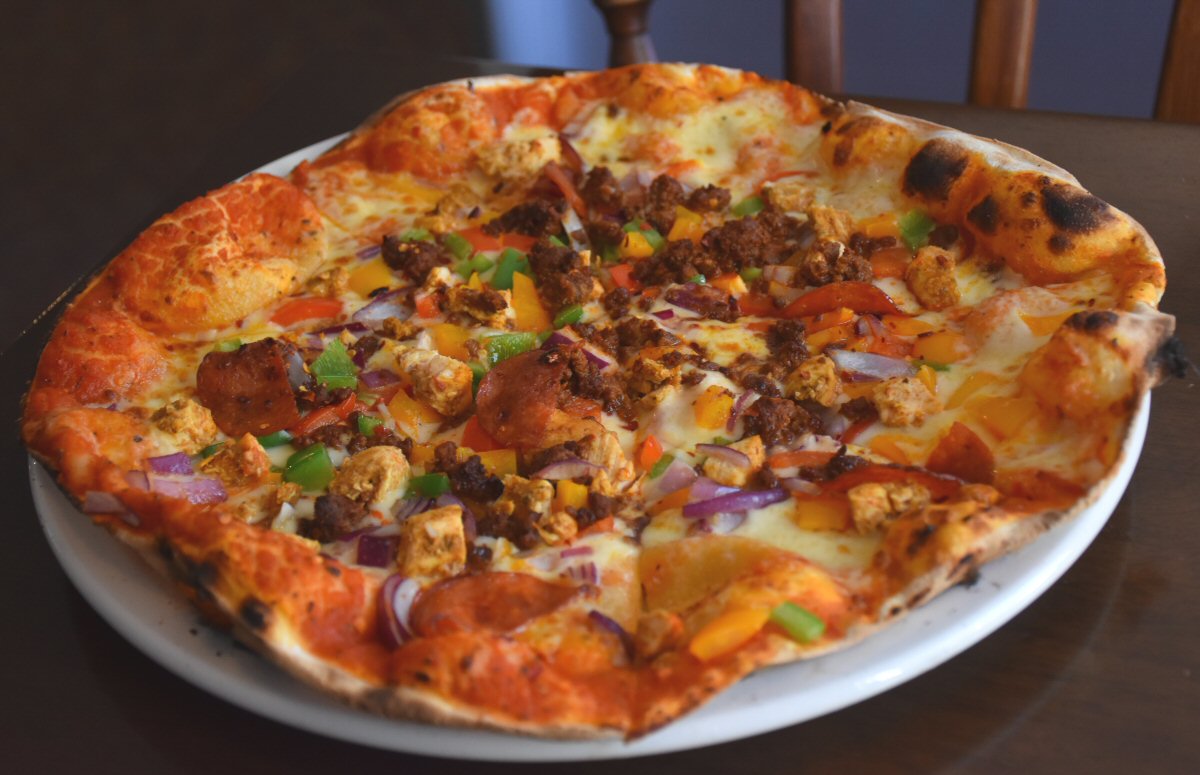 We ummed and aahed as to whether to have dessert, but our gluttony got the better of us – surprise, surprise! I went for the Salted Caramel Cheesecake and The Man had Treacle Sponge with custard, priced £4.50 and £3.75 respectively.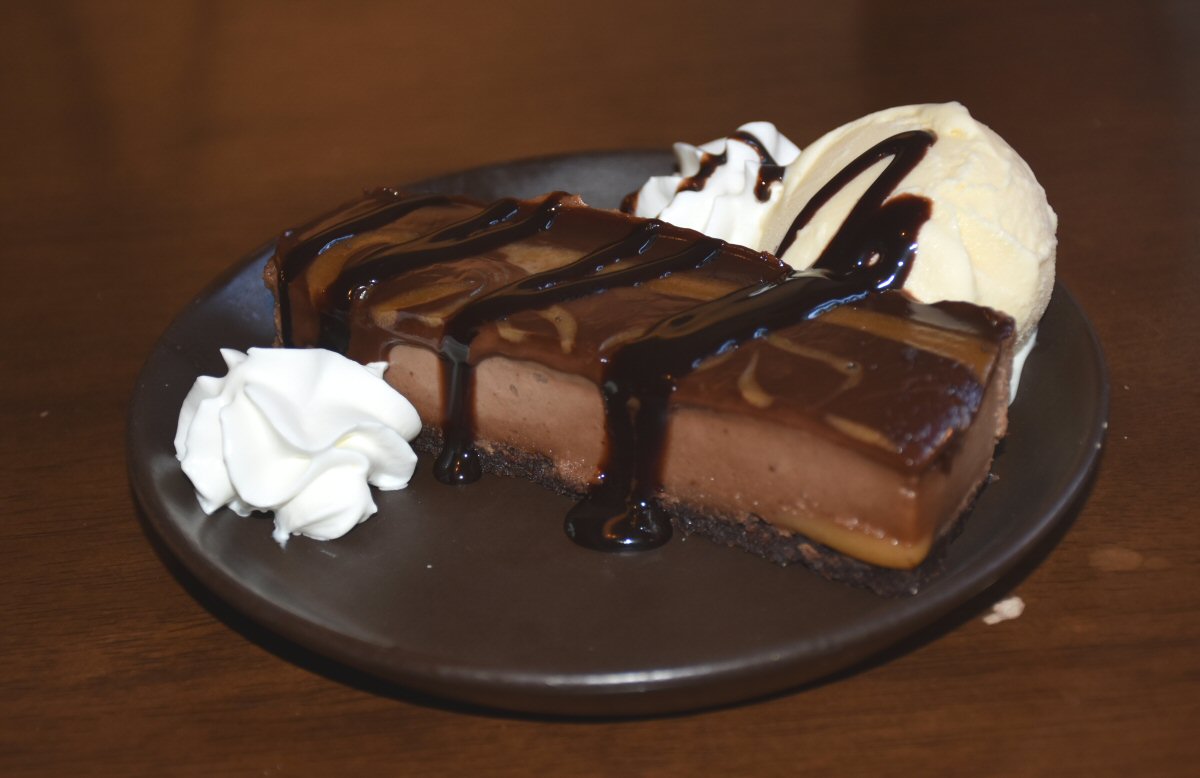 At first glance the finger of Cheesecake didn't look like it was going to present me with much of a challenge, but its innocent look was very deceptive and I struggled to finish it all. This was an indulgently rich dessert that any chocolate lover would swoon over and, served with a scoop of Vanilla Ice Cream and two swirls of 'squirty' cream and chocolate sauce, it was seriously moreish.




His Nibs got about halfway through his dessert and realised that perhaps he'd bitten off more than he could chew and swallow, despite the vanilla sponge being light and airy in texture. As I waded in to help him out he suddenly discovered that, oh, he could still manage to eat the deep layer of treacle at the bottom: how convenient! This was a beautifully tasty pud, rightly having a spot in the hearts of Brits.

We'd had a lovely time at The Village Inn at Marehay, and certainly won't be leaving it so long for our next visit. Hot Wings happily given to Phil and the team.
No incentive was provided to visit this venue
read more