A Post Lockdown Dinner At The Kelstedge Country Pub And Kitchen
---
Published On Sunday 23 May 2021 by Sticky Beak
See Recent Dining Out Reviews | See All Recent Reviews


Aaaah, it feels good to be back in the (foodie) saddle again! As lockdown restrictions have eased to allow indoor eating, His Nibs and I felt the time was right to venture out. Yes, we could've gone out earlier and eaten outside, but frankly we are past that youthful "got to eat out regardless of how cold it is" mentality and weren't prepared to freeze our feathers off and not 100% enjoy the experience
The weather still isn't playing ball (clearly May didn't get the weather fairy's memo on how much sunshine there should be, or what temperature is expected!), but it didn't matter now that BoJo has let the hospitality industry literally open its doors again to customers. We had a look around at various places, and I have to say that at the moment there isn't a lot of imagination on many menus (although that could be my capricious hormones messing with my mood) so it wasn't as easy as usual choosing where to go.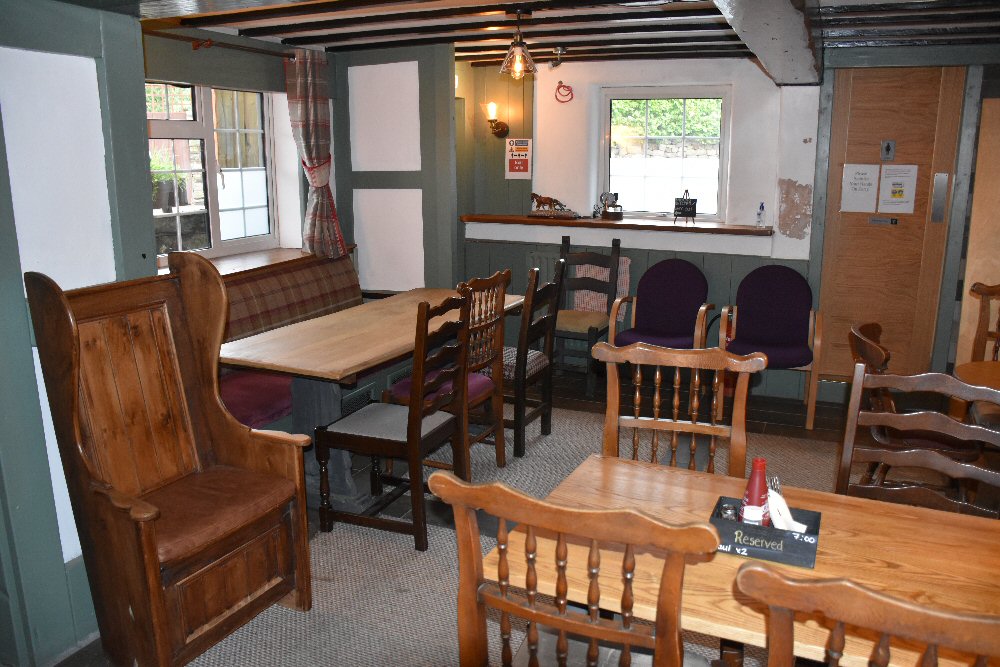 The original plan had been to revisit somewhere local, but we actually opted for somewhere completely new to us: The Kelstedge Country Pub and Kitchen, and I have to say that it turned out to be a fantastic decision on our part. There is on-site parking at the venue – not a lot of it, granted, but some nonetheless, and so we parked the jalopy opposite the entrance and wandered in. Straight ahead is a reception table that has a pad for folk to write their contact deets down if they haven't got the NHS app on their phones, a QR code to scan for those that have, and a large bottle of hand santiser to use. The young lady also welcomed us with a big smile and asked how she could help; we told her we'd got a booking and she showed us where our table was, pointing out the one-way system at the same time.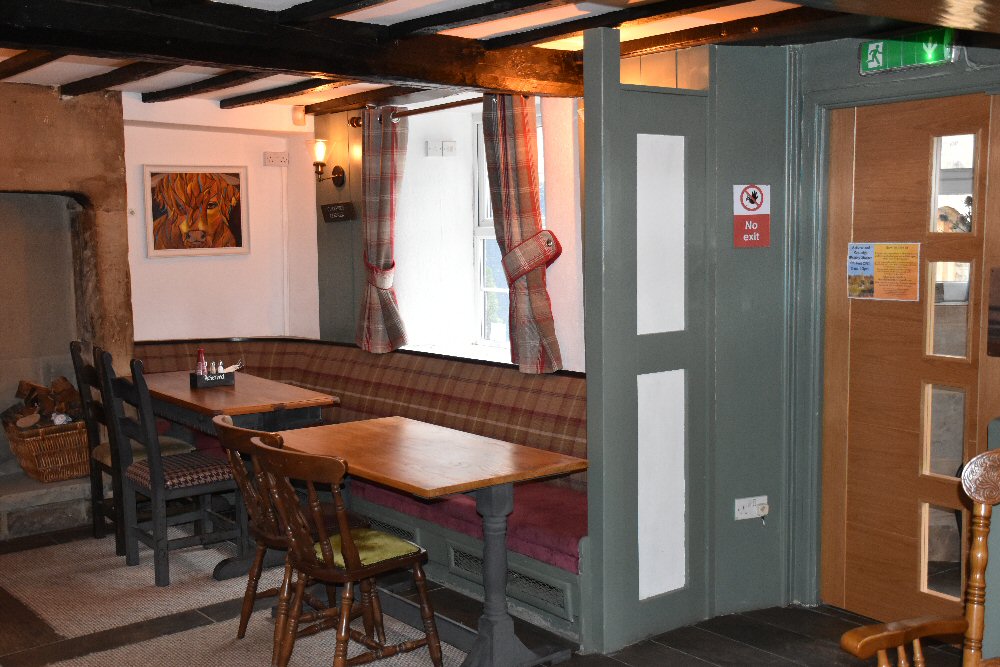 Having sat down at the table, we removed our coats; despite fresh air circulating, it was warm enough in long sleeves, and then ordered drinks (Malbec for me, San Miguel for him). Whilst supping, we had a look around and took in our surroundings. The Kelstedge is a lovely, quaint country pub with wooden ceiling beams and neutral walls accented with moss greens and russet reds that are then carried on in the thick fabric that covers the banquette seating. Sturdy wooden tables and mid-back chairs, wall-mounted lights and background music at a sociable level complete the relaxed charm of this venue.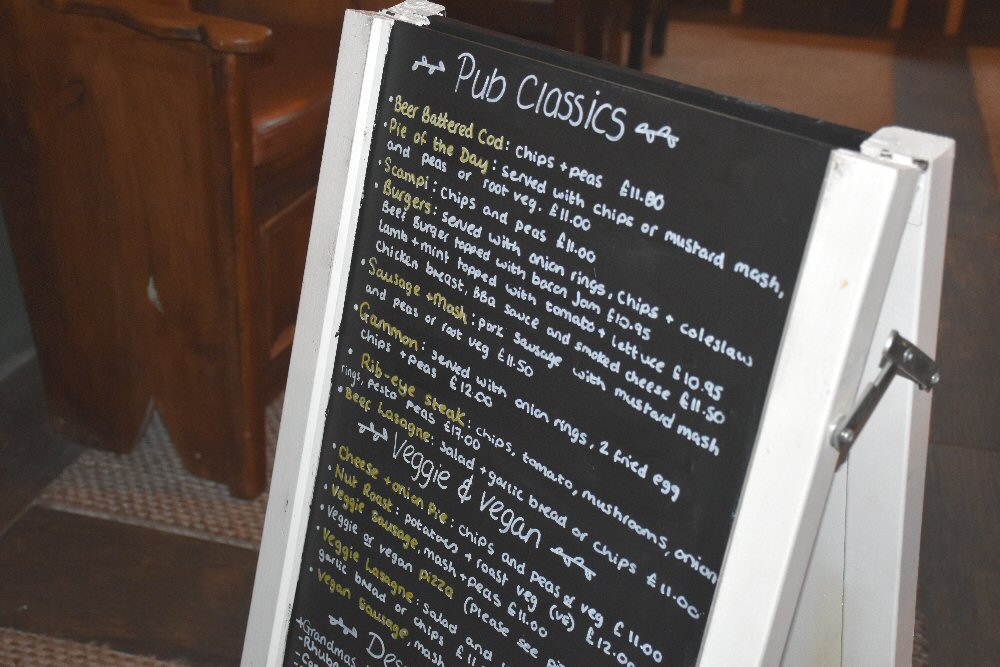 The team found themselves caught short - along with many other venues I would imagine – and their paper menus hadn't arrived, so an A-Board was in temporary use and got scooted from table to table as required. We selected pan fried Garlic, Chilli and Ginger King Prawns and Cod Bon-Bons for starters, priced at £7 and £6 respectively, and the Beef Burger (£10.95) and Beef Lasagne (£11) for our mains. We had arrived early doors and were the first diners in, although there was soon a steady stream of other people joining us inside.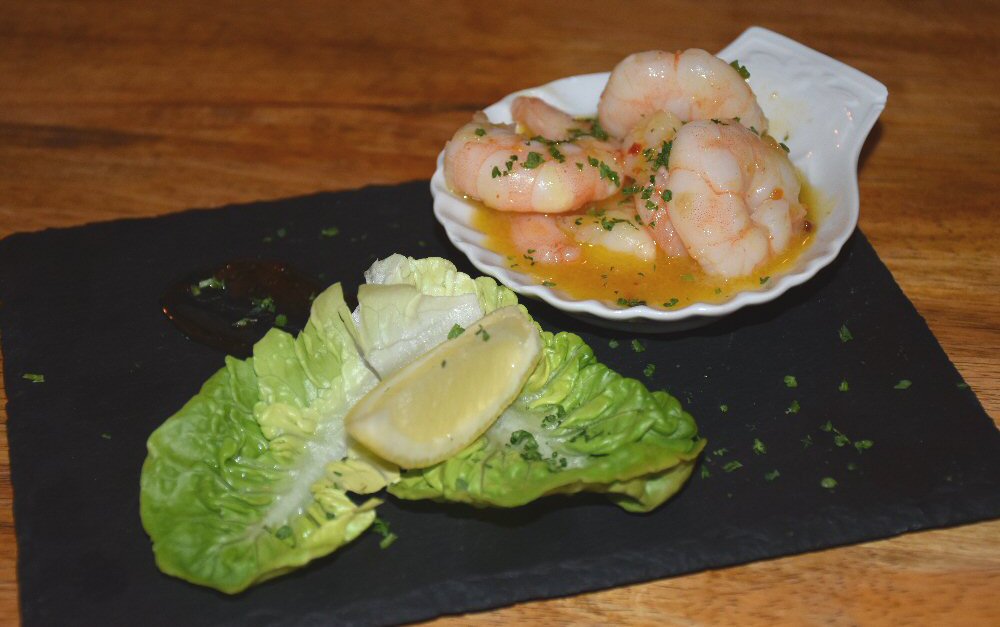 It wasn't long before one of the team was carefully placing our food down on the table and we inhaled deeply, savouring this glorious moment that had been a long time coming. I was very happy to see a large portion of plump, juicy King Prawns bathed in fragrant, spiced liquor in front of me. The seafood was presented in a white shell shaped bowl, with verdant baby Gem lettuce leaves and a wedge of fresh Lemon sitting directly on the dark slate platter; visually this was a really great start to the meal for me, and it tasted just as good.

Across the table, His Nibs had been expecting 'bites' of Cod, but the pair of Bon-Bons were more akin to mini fishcakes – which isn't a criticism at all, merely an observation. The Cod was succulent and sweet, bound with potato and herbs and skilfully seasoned to enhance the flavour of the mixture. A golden toned, lightly crunchy outer looked gorgeous and, when cut into, contrasted well with the paler fish confection. As with my starter, there was a wedge of Lemon to squeeze over the Bon-Bons if desired and Gem lettuce leaves for texture, and a swirl of tangy Chilli jam provided a fantastic hit of flavour in the mouth.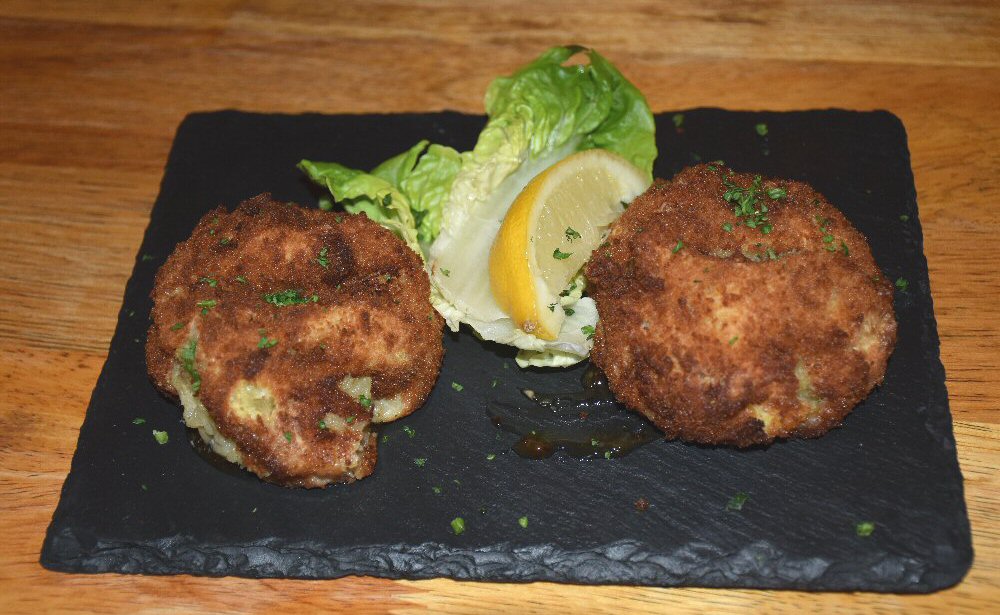 Having polished off the starters and agreeing that they were superb, we sat back in eager anticipation of what was to come with our choice of mains. Despite things getting busier, Chef was clearly in command of his kitchen team and well organised, because we didn't have to wait longer than expected when food is cooked fresh-to-order. Our lovely server placed our food before us and asked if we needed any extra sauces etc., before leaving us to eat in peace.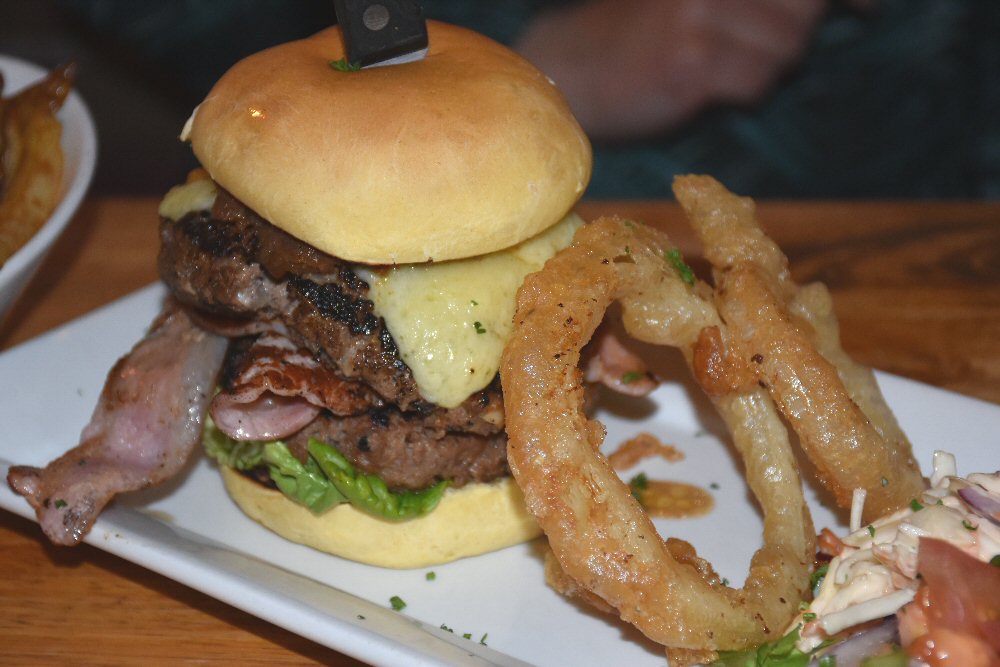 I had gone for the classic offering of Beef Burger with Onion rings, Coleslaw and Chips, and boy oh boy did I get a whopper!! This meaty monster was stacked so high that a steak knife had to be inserted in its middle to keep it all together. Inhaling the mouth-watering aroma, I girded my lady loins and got ready to take that first bite. I've eaten loads of burgers in my life and I have to say that this was one of the nicest; the flavour was simply excellent and the looser texture not only gave the burger a crumbly texture, it allowed the taste to roll over the palate longer as you chewed it more. The buttery bun had been slathered with a generous amount of Bacon jam and this had a superb, rich smokiness to it that bounced joyously on my tongue. Even more taste came via the tangy, melted mature Cheddar cheese and thick slices of lightly salty farmhouse Bacon that topped the pair of Beef patties.




For texture there was a nice amount of crunchy, creamy Coleslaw and cool, crisp mixed salad to tuck into; delicious in their own right, in this instance they made particularly good bedfellows to the star of the show: the Beef Burger. There's nothing more disappointing than eating a superb burger and then discovering that the fries are less-than-stellar; thankfully, the fries at The Kelstedge Country Pub and Kitchen are just as good as their meaty pal. When I say that the fries had a great 'potatoey' flavour to them, you know what I mean; they actually had a distinct taste to them rather than being limp, insipid jobs. Cracking job, Chef.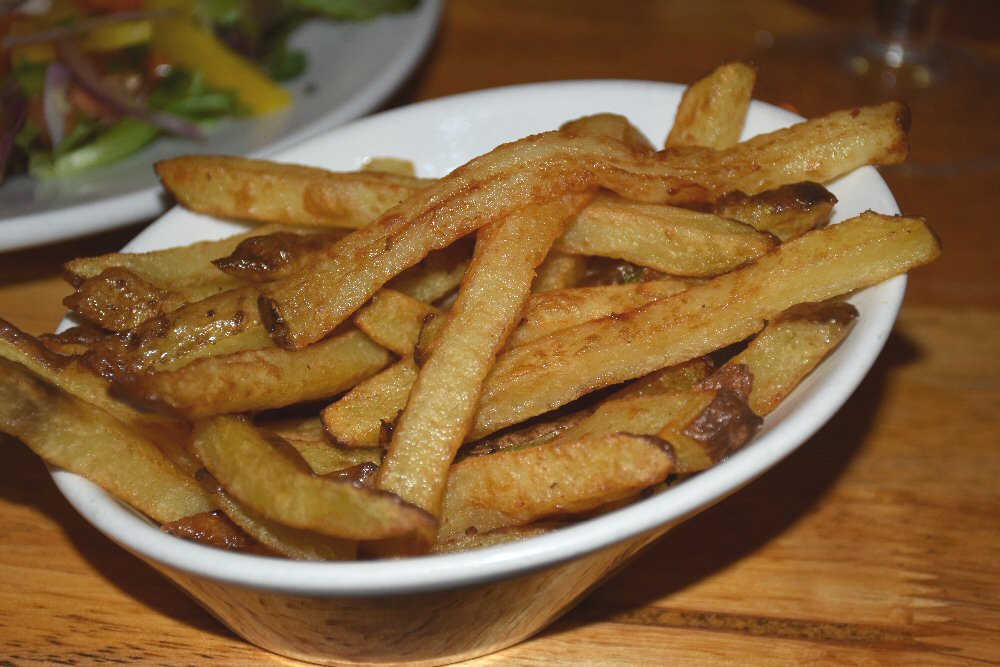 The same praise was heaped upon The Man Birds' Beef Lasagne (they do also do a vegetarian version); this classic dish can sometimes be fairly middle-of-the-road, but not at The Kelstedge. Here they produce an amazingly robust ragu that explodes onto the palate, and at first glance it doesn't look the most generous serving, but by golly it certainly fills you up! Alongside the intense ragu is an indulgent, creamy Béchamel sauce that cocoons the mouth brilliantly and lingers on the tongue. The top was pleasantly crunchy, with patches of gold and char covering it, but it wasn't the least bit tough to the bite or to cut into. This morsel comes with a choice of salad and Garlic bread or chips – no prizes for guessing that The Man chose chips!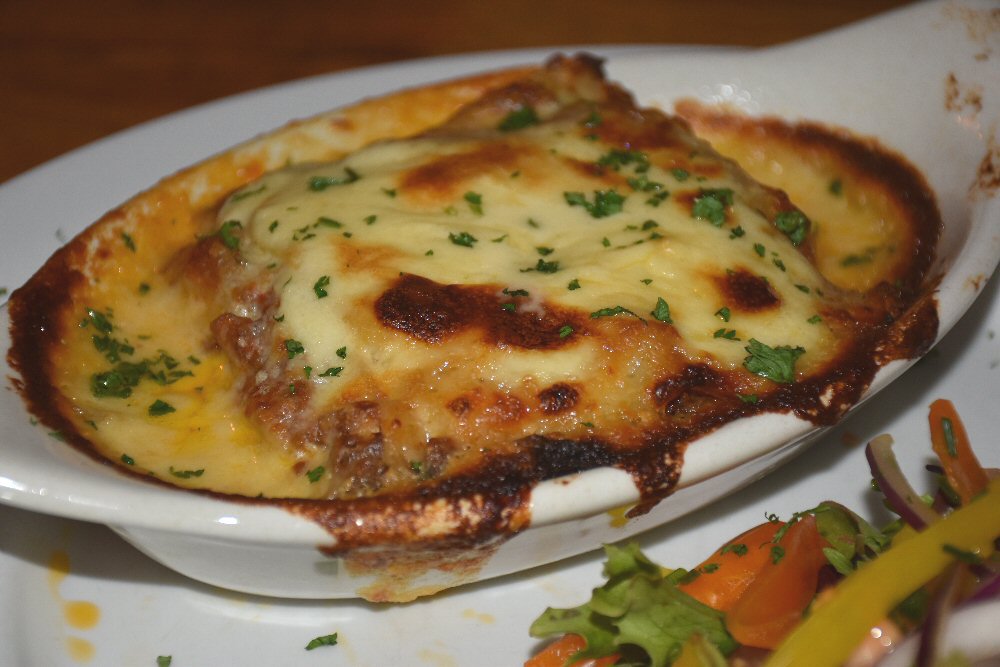 Having both totally enjoyed our mains, we used our experience and left some of the peripherals (fries and salad) to keep room for pudding, many of which are homemade by granny. All desserts are priced at £4.95 and I opted for the Bread and Butter Pudding (BnB), whilst His Nibs chose the Rhubarb and Blackcurrant Crumble (both homemade).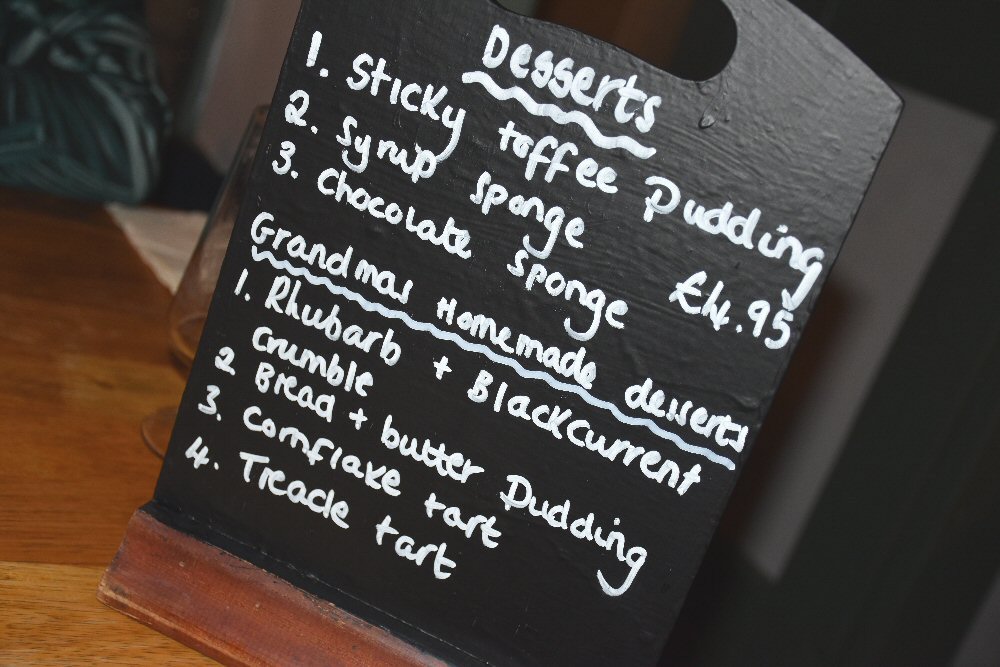 There are so many interpretations of the humble Bread and Butter Pudding; some are highly spiced or stuffed with fruit and peel, and some have chocolate or marmalade in there. Now don't get me wrong, I like a bit of zhuzh as much as the next girl, but sometimes less is more, y'know? A great case in point of this is the BnB pudding served at The Kelstedge where granny clearly favours the simple approach to good home cooking and delivers a no-nonsense, bread, butter, fruit and hint of spice pud. I also liked that it wasn't overly laden with sugar either, allowing the natural sweetness of the fruit to shine through. I had chosen pouring cream to go with the BNB, although you could also have custard or Ice Cream.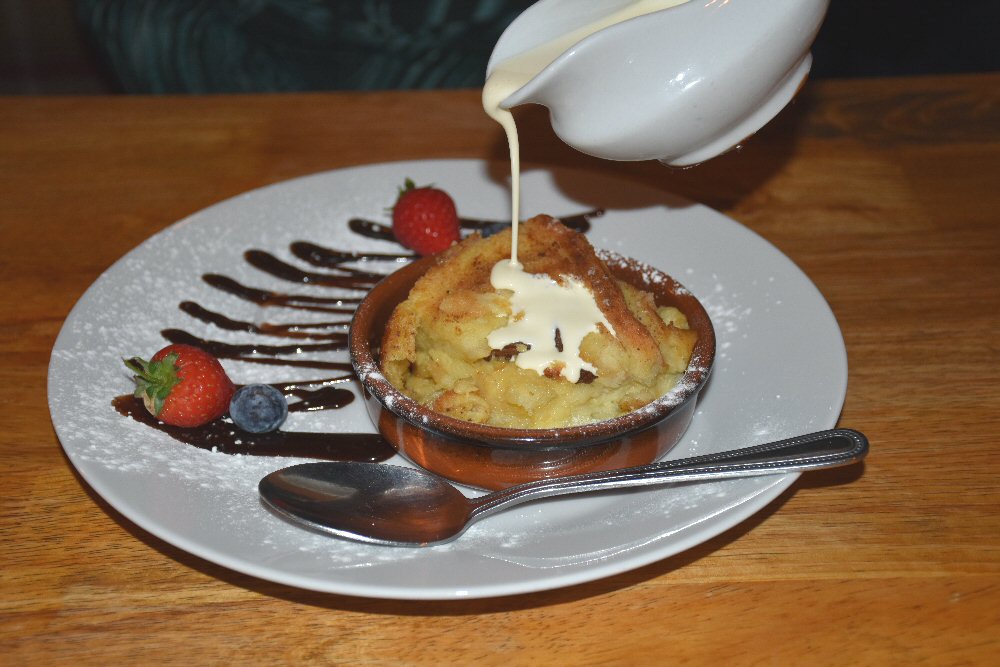 Nothing beats in-season British Rhubarb (it's magnificent, in my opinion!), and in this pudding it was partnered with tangy, plump Blackcurrants to provide a bright, bouncy dessert delight. The rich jewel-toned Blackcurrants also provided a hit of colour to behold, popping against the paler crumble and Rhubarb hints. Again, granny doesn't use too much sugar so the Rhubarbs' dual sweet/sharp character could be appreciated fully. The crumble was just that: crumbly and comforting, giving a lovely hit of texture to this glorious pud! Needless to say, Custard was the perfect partner for this soul-food dessert, but there was also Ice Cream or pouring Cream available if preferred.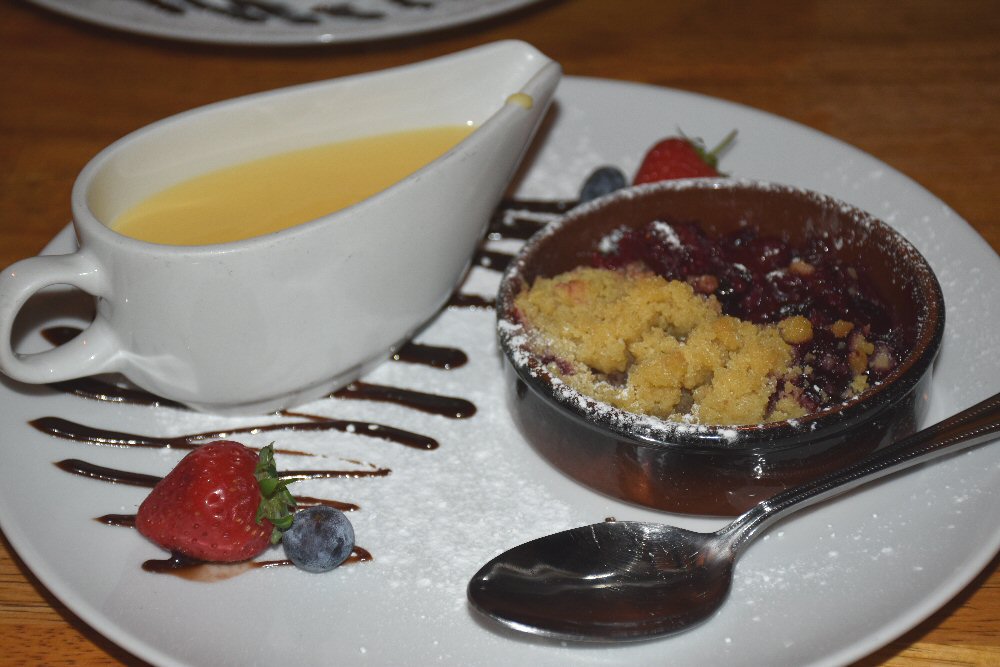 Throughout our meal -the total cost of which was £60.55 - the (PPE wearing) team had checked at each course that everything was to our liking, and topped up our drinks when required. Nothing was too much trouble and it was all done with a smile – they even took the opportunity for a chat when they were at your table, making the experience so much more enjoyable.

Hot Wings happily given here, and I quite fancy the sound of their Sunday Lunch so we will definitely be back. To book a table give them a call on 01246 590448.
No incentive was provided to visit this venue
read more
Read Some Of Our Recent Reviews
---

Out For Dinner At The Bear Inn, Alderwasley If it's the full on, single track road, rural Derbyshire experience that gets your motor running, then the journey to The Bear Inn at Alderwasley will have you in joyous raptures. For those of you who are Read The Article

---

Lunch At The Recently Opened Chatsworth Kitchen At Peak Village, Rowsley Everyone who knows me, knows I love Chatsworth (always have, always will) so when the invitation to sample lunch at the newly opened Chatsworth Kitchen Read The Article

---

A Visit To Vietnamese Street Kitchen, Resorts World, Birmingham Way back in the day (pre-covid) Fledge had bought me and The Man Bird tickets to see Mrs Browns Boys live and finally, after a couple of false start reschedules, the day of Read The Article

---

Sunday Lunch, A Museum Tour & Painting A Piece Of Denby At Denby Pottery Village It wasn't long ago that His Nibs and I visited the Denby Pottery Village to sample the Afternoon Tea at Bourne's Coffee Shop and Bistro (it was superb Read The Article

---

Bottomless Brunch At Turtle Bay In Derby The timing of the invitation from the Turtle Bay team in Derby to go and sample their Bottomless Brunch couldn't have been better; not only was it going to be The Man Birds' birthday a couple of days later Read The Article

---

Afternoon Tea At Santo's Higham Farm Hotel & Restaurant Aaaaaarggggh, don't you love your children??!! A while back, His Nibs had spotted a great deal on Groupon (you know what a bargain hound he is!) and thought it would be Read The Article

---

Sunday Lunch At The Countryman Pub & Dining, Kirkby-in-Ashfield We finally got to visit a venue thats been on our radar for quite a while, The Countryman Pub and Dining in Kirkby-In-Ashfield! A few weeks ago we tried to book a table for dinner Read The Article

---

Dinner At The Divan Turkish Restaurant In Chesterfield Chesterfield was welcoming us back again for our latest review visit; this time to the newly opened Turkish restaurant, The Divan, on Lordsmill Street. Owner Tuncay (along with Read The Article

---

Breakfast At Marsh Green Farm Shop & Cafe, Kelstedge Ah, you've gotta love a Bank Holiday curve-ball, haven't you? His Nibs and I headed over to Mummy Birds' gaff with the intention of having a leisurely couple of hours at the Sunday Read The Article

---

Afternoon Tea at Bourne's Coffee Shop and Bistro, Denby Pottery Village You all know that The Man Bird and I do like an Afternoon Tea; I mean, who doesn't?! Just a few miles down the road from the nest is Denby, home to the world-renowned Read The Article

---