A Pre-Lockdown Visit To The Peacock In Barlow
---
Published On Sunday 24 Jan 2021 by Sticky Beak
See Recent Dining Out Reviews | See All Recent Reviews


Prior to Lockdown 1.0 we had planned to meet up in Chesterfield with The Fledge (along with Mummy Bird) to do a spot of shopping and then go for lunch out – needless to say, Covid-19 scuppered that! We came out of lockdown and re-arranged our 'date' only for Bojo to announce Lockdown 2.0 – no way were we missing out this time (plus we'd got to make a start on Christmas shopping!), so we hastily co-ordinated diaries, settled on a date and time and did what we'd originally set out to do earlier in the year.
With mission accomplished, we all piled into the jalopy and headed out to Barlow, home of The Peacock Hotel and Restaurant. You can't unfortunately reserve a table, which is a bit of a pain if you've come from further afield to be honest (no-one wants a wasted trip, do they?), but we figured that it would be quiet on a midweek lunchtime with lockdown looming!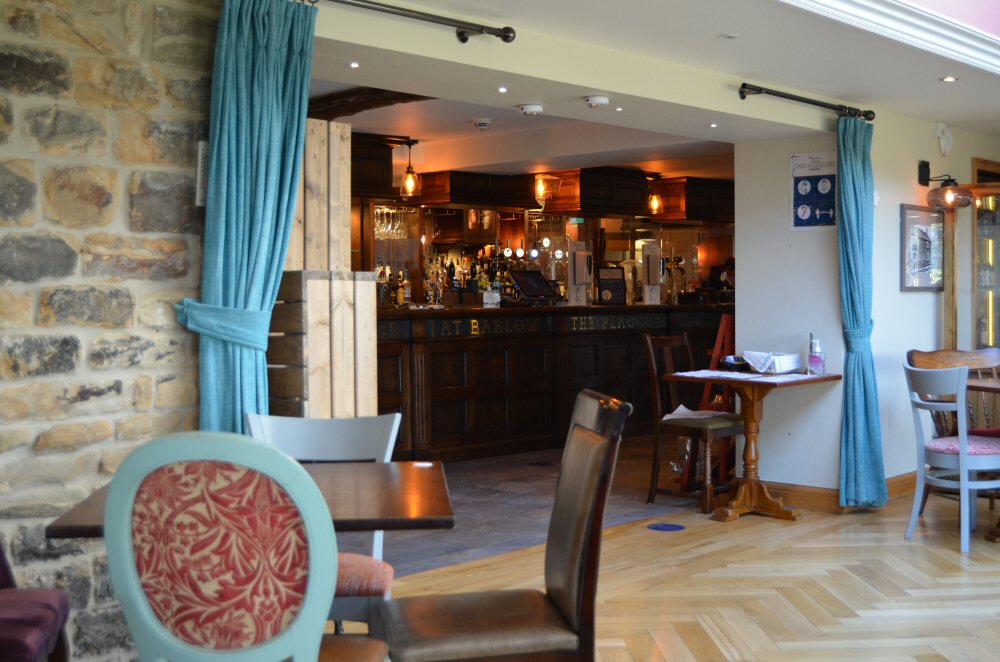 We all doused ourselves with the hand sanitiser, checked in with our smart phones and headed downstairs to the restaurant where we were greeted by a young lady and taken over to a vacant table. The tables are nicely spaced apart and many of them at the sides of the space are separated further by screens embossed with The Peacock's logo.




After we'd ordered drinks we all settled down to look through the menu and decide what we fancied. Other than the 'sarnies' section there wasn't really what I would call a lunchtime selection with lighter bites in, so Mummy Bird had to order a starter (Deep Fried Brie, £6.95) for her choice. Fledge opted for the single Fishcake (£11.95), I had the Mushroom, Cranberry, Brie and Hazelnut Wellington (£13.95) and His Nibs had The Peacock's Cottage Pie (on the specials menu, £13.95).

With us all chatting about the purchases we'd made and catching up on Flock gossip in general, the minutes flew by and it seemed no time at all until our food was brought out to us. All the dishes were beautifully presented and we eagerly began to eat.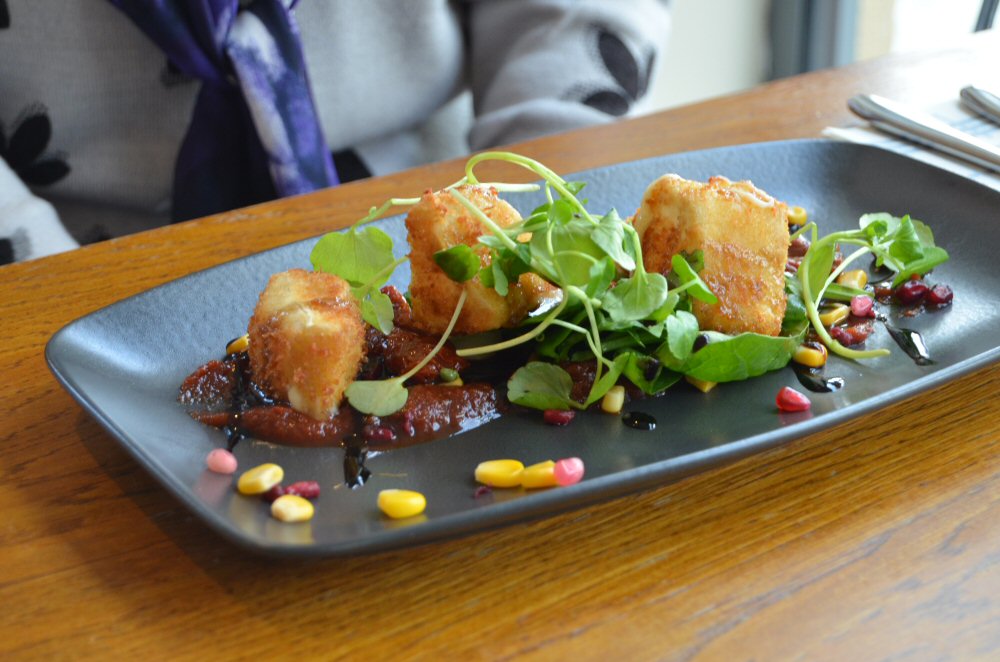 Mummy Bird said her Brie wedges had a lovely crisp outer to them that wasn't greasy at all, which allowed the delicate creaminess of the Brie to really shine on the palate. This dish is served with a superbly colourful salad of Pomegranate seeds, Sun-dried Tomato, Sweetcorn and Spinach leaves, as well as Tomato and Chilli jam and aged Balsamic dressing. The salad, although not bounteous by any mark, was deliciously crunchy in texture and had a great mix of sweet and sharp notes in it, so Mummy was happy with her choice (even though it was a starter!).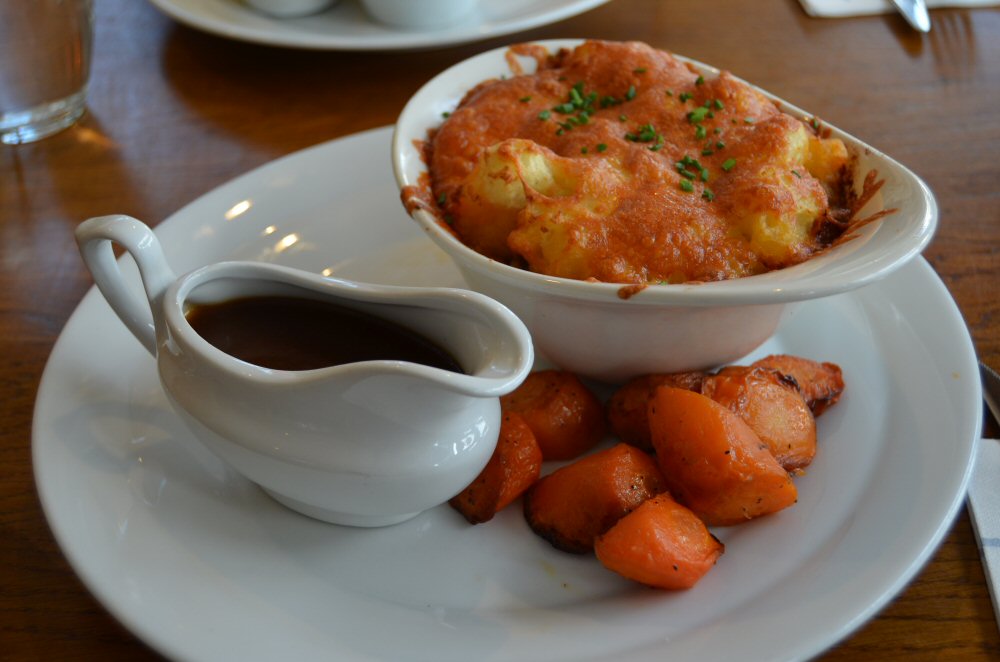 His Nibs' face lit up when he saw the Cottage pie; it was a lovely size and he was feeling hungry! There was certainly no shortage of flavoursome minced beef underneath the deep, creamy mashed potato top. The crowning glory to the Cottage Pie was the deep sunset tones of the generous melted Cheddar Cheese; better still, this had been cooked until it had a gentle crisp to it. This meal normally comes with buttered mixed Greens, but The Man asked to swap this for Carrots – which they duly did. A separate jug housed the rich tasting Red Wine Gravy, although not for long; the contents soon got poured over the pie and Carrots!




Chickadee was happy with her Fishcake; although she had gone for the single option, it was a very generous size so she felt she'd made the right decision at lunchtime. The outer was a beautiful golden hue and was nicely crisped to allow cutlery to cut into it easily and deliver a satisfying crunch as it did so. Inside was a soft mix of Fish, Potato and Herbs that was nicely balanced in the mouth. There was a slightly chunky Tartare sauce in a small, separate pot and Fledge commented that this had a pleasant tang to it. Like her father, Chickadee isn't a massive fan of salad, so her portion got passed over to a grateful Mummy/ Nana Bird. There were Mixed Leaves, Tomato halves, sliced Red Onion and Yellow Peppers all to savour, which Mummy duly did. Chickadee loved the skin-on Fries that came with the Fishcake; they were lovely and tasty and nicely crunchy without any trace of grease.




I had chosen a vegetarian option; not because I've given up eating meat, but because it sounded delicious. Turns out I was right! The puff pastry case was gorgeously rich but lighter than air and it was filled with a flavoursome mixture of Mushroom, Cranberry, creamy Brie and crunchy Hazelnut pieces. For a lunchtime dish this was excellent as it didn't lay heavy on the tummy, but I did personally think it was a bit over-priced: £11.95 or £12.50 would've been better. I had the same sweet chunks of Carrot that His Nibs had had, but I also had buttered Mixed Greens (Peas, Cabbage and Green Beans) which were lovely. A choice of plain, herb or cheese Mashed Potato also comes with the vegetable wellington and I had gone for the Herb version, another clever choice.




There was a beautiful flavour of herbs within the confines of the smooth, creamy mash and it complimented the meal superbly. I'd also got a jug of vegetarian gravy (?) in a jug, so I larruped that all over my plate too. Whilst the gravy was nice enough (and piping hot) it didn't quite hold the same pleasure for me as its meat juice-containing cousin does; the depth of flavour wasn't there, perhaps due to the lack of meat fat?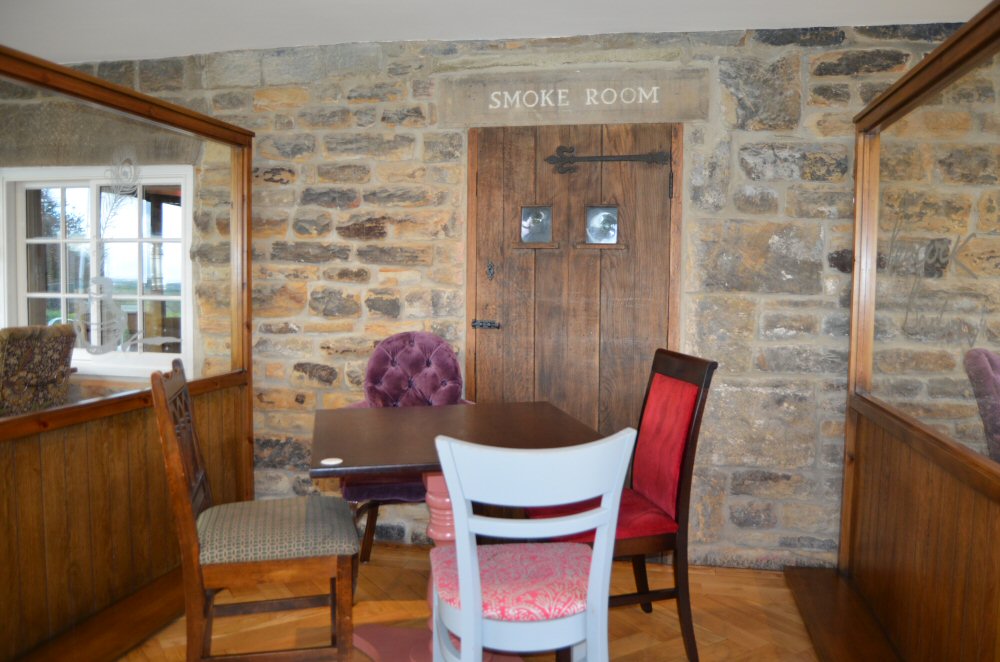 Our server was pleased to see a quartet of clean plates and asked if we would like desserts. Mummy Bird and His Nibs and I had all got dining plans for that evening so we declined, and Fledge didn't fancy eating alone so she politely said no, too.

With our meals finished all that remained was for The Man to pay (The Peacock is currently only taking card or contactless means of payment) and then we headed off back home. I would happily say to pay The Peacock a visit if you're in the area, but not sure that I would make a special trip out there.
No incentive was provided to visit this venue
read more