Crab Sandwiches For Lunch at The Endeavour, Newbiggin
---
Published On Tuesday 29 Sep 2020 by Sticky Beak
See Recent Dining Out Reviews | See All Recent Reviews


When The Man and I are visiting the Geordie Bird (His Nibs' Mummy) we do like to go and have a wander down the local beach, Newbiggin. The only thing about sea air, if you're a land lubber usually, is that it doesn't half give you an appetite! So we'd had a good old walk along the sea front, all the way from the sea exhibition centre right up to the dog-friendly beach (and back again) and one of our belly's rumbled; we looked at the time and realised that a spot of lunch was in order.
Regular readers will know that I love seafood and am rather partial to fresh Crab if the opportunity arises. As luck would have it, Michelle (the lovely owner of The Endeavour licensed Restaurant and Coffee House) happens to do a cracking Crab sandwich that comes with a side salad and coleslaw for £6.95!

We'd struck up a friendship last year, and Michelle remembered that I'd been impressed by the Crab and enquired if I'd be having the same again – too right!! After having a catch up and putting the world to rights, she left us in the capable hands of her friendly staff – and they really are lovely young ladies. I fancied a pot of tea (£2.15) to go with my crab sandwich and The Man had his usual black coffee (£2.50) to go with his Scampi, Chips and Garden Peas (£8.75).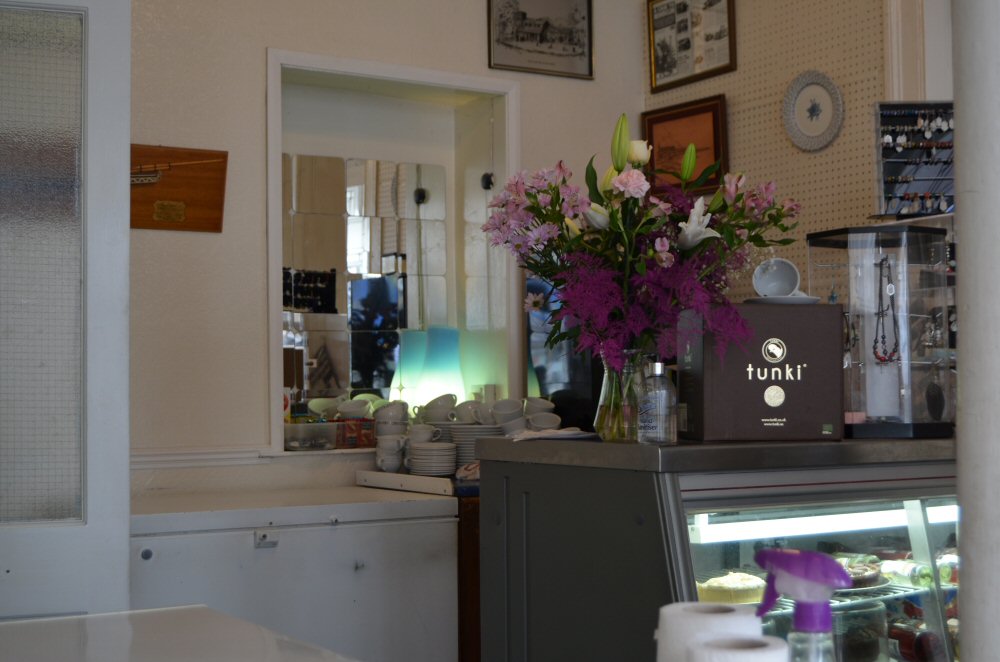 Thanks to Covid-19 Michelle has found herself having to drastically reduce the capacity of her premises, along with many other venues up and down the country, but this hasn't affected the standard of food or service and there were other tourists in eating when we visited (as well as some locals, which is always a sign of a good cafe I think). T here was large bottle of hand sanitiser on the table for everyone to help themselves to and a member of the team took details for track and trace purposes, so there was no breach of GDPR here.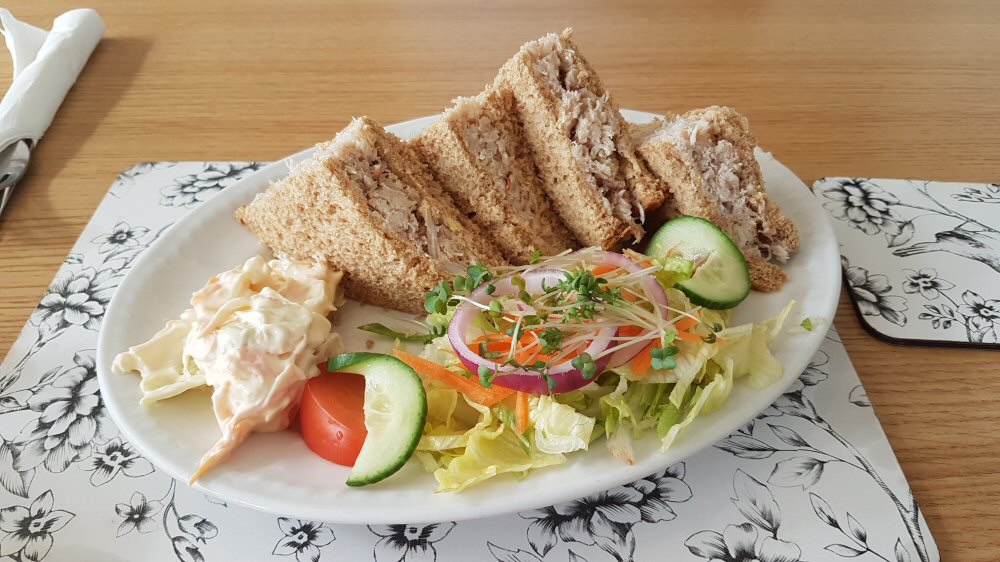 Our food soon arrived and we tucked straight in. My sandwich was rammed full of the soft, sweet Crab and the bread itself was springy and fresh – my taste buds were singing with joy as they savoured the fragrant seafood morsel. The salad was cool, colourful and crisp to the bite and contrasted well against the creaminess of the chunky coleslaw. It was every bit as good as I remembered and had hoped it would be, and the young lady smiled at my enthusiastic reply when she asked if I was enjoying it.




His Nibs got a surprise when he bit into the first of his crinkle cut chip - it was blastingly hot! Michelle cooks everything fresh to order and this was served as soon as it was ready; no waiting on the pass at The Endeavour! Likewise, the plentiful pieces of breaded Scampi were piping hot and they didn't have any wetness to them that you sometimes (annoyingly) get in the middle. There was a good portion of the sweet Garden Peas too, as well as a side salad and coleslaw – both of which got assed to me. Michelle serves her Scampi with a wedge of fresh Lemon for those that like a bit of citrus zing; His Nibs didn't bother on this occasion.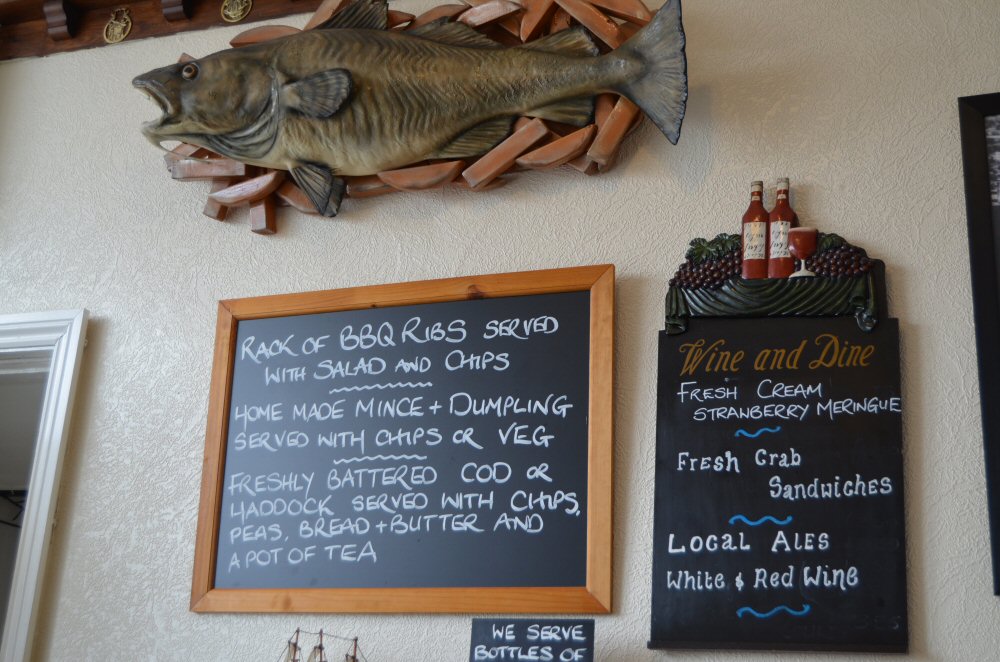 Tempted though we were by Michelle's homemade puds, we had evening plans for dinner so declined to indulge further; see, we do have will-power! This visit may have been short and sweet, but it was still superb. If you find yourselves in Newbiggin-By-The-Sea on a Sunday, Michelle does a 2 course Sunday lunch that I can imagine to be the real home-cooked deal; if you try it do let me know what it's like please.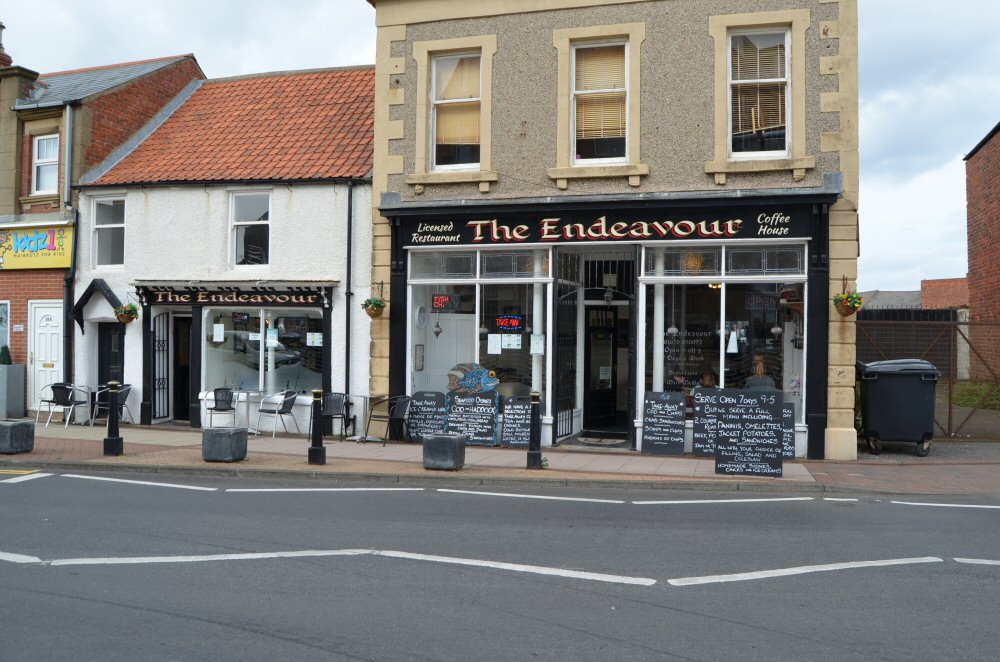 Hot Wings given to this fab local venue again; it might not be glam or swish (though it's spotlessly clean and nicely decorated) but the food is excellent and honest in its homemade and cooked quality. Hopefully we'll be able to grab a coffee again before we go home to the 'Shire, but if not we'll no doubt be back next year!
No incentive was provided to visit this venue
read more