Second Helpings at Incognito Dining, Elements Tea and Coffee House, Derby
---
Published On Sunday 16 Jun 2019 by Sticky Beak
See Recent Dining Out Reviews | See All Recent Reviews


His Nibs and I went to celebrate springs' last stand, its final hurrah if you will, having been invited along by the men behind the masks, Incognito Dining. The farewell to spring evening was being held again at Elements Tea and Coffee House in Derby, owned by husband and wife team Pete and Stephanie Marris. This night however, newly appointed supervisor Zakk was at the helm front-of-house, with Chef Joe Wood riding solo in the kitchen.
One thing you can count on when dining with the Incognito guys is that it won't be ordinary, and the first flourish was the emoji -laden menu – love it! We had done the first thing on the menu: washed our hands for dinner (who doesn't?!), so we then took our seats and Zakk brought our first treat of the night out. The reason Incognito and Elements work so beautifully as a collaborative venture is that they both do things their way which, although commercial, isn't mass-market homogeneity. Our Prosecco therefore was served not in a modern flute, but in an old-school, Hollywood glamour channelling Coupe glass.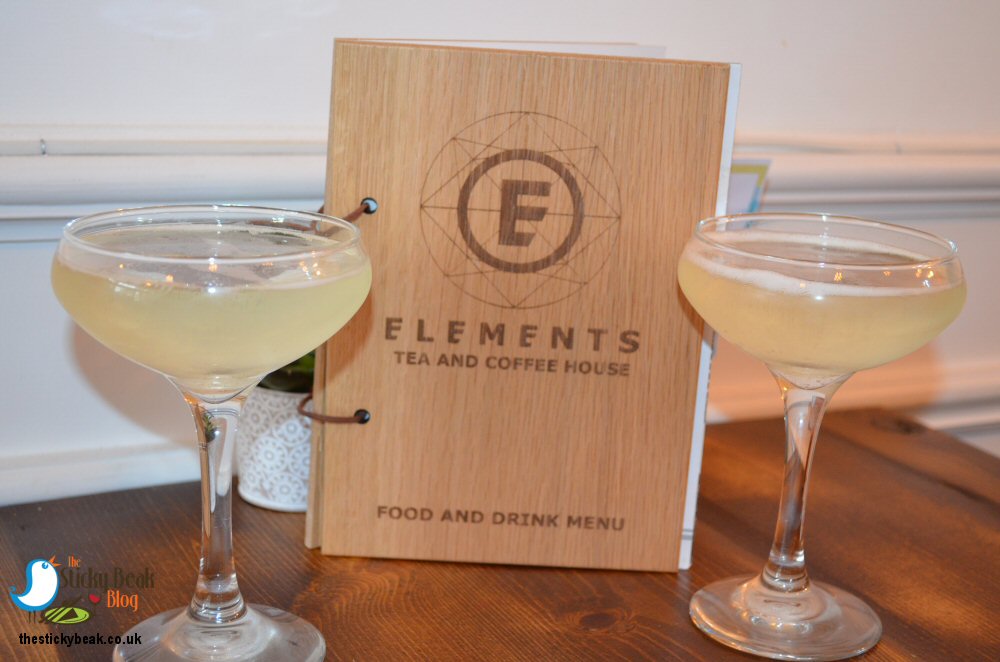 We'd literally had a slurp or two when it was time to go to the pass and see the finishing touches being put to our amuse bouche selection, imaginatively served on a silver "Hello". Hello indeed, my little beauties; come to Mamma! The trio of delights consisted of a Smoked Beetroot and Horseradish Cheesecake, Carrot cooked in Aniseed with Crème Fraiche, and a pair of Ox Cheek Croquettes with Cauliflower purée.




Pete and Stephanie had also kindly offered us complimentary wine and although we were sorely tempted by the New Zealand Marlborough Sauvignon Blanc, we decided to try the Sicilian Nero Oro instead. Turns out to have been a cracking decision, as this offering is bursting with juicy fruit flavours and has enough body to linger in the mouth nicely – even The Man was a fan (and he normally prefers white wine).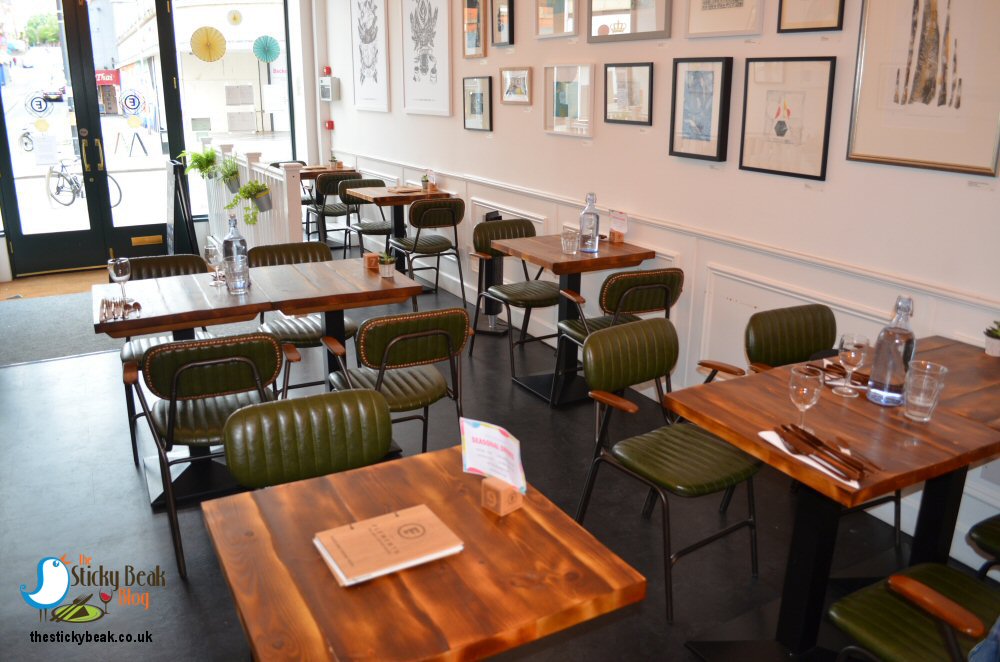 We tucked into the Amuse Bouches with our usual enthusiasm, commenting to each other as we did so. Both of us loved the light tinge of smoke coming from the Beetroot and Horseradish cheesecake; it really went beautifully with the earthiness of the Beetroot. Many folk shy away from trying Horseradish, fearing its reputation as a rather severe, raw heat; in this dish it was a lot gentler and more rounded, so the heat dispersed in the mouth and caressed the tongue rather than burning it.




One of my favourite vegetables is the humble Carrot, the Tribal Elders will no doubt be chuckling at the memory of me chewing away on raw carrot after carrot – it's a surprise I didn't turn Oompa Loompa orange as a chick! Joe's Aniseed-infused Carrot batons were still firm to the bite and had a superbly bouncy taste that just epitomises springs' optimism. Dots of lightly tangy Creme Fraiche sparkled on the palate and fresh herbs enhanced the brightness of this starter.




All I can say about the Ox Cheek Croquettes is that they were ridiculously tender with an equally impressive depth of flavour that grabbed our taste buds' attention. The Cauliflower purée was lovely and creamy, partnered with the zip of Coriander leaves, but they couldn't steal the spotlight from the magnificent meat.

Having finished the trio of Amuse Bouches, we grinned in happiness and sipped the chilled water that Zakk had brought to the table. Cleansing our palates, we eagerly looked forward to the next phase of the menu. Zakk came over with a tiny piece of table theatre in the form of those wonderfully entertaining hot cloths that expand when hot water is poured over them. Many moons ago we played a prank on my poor Aunty Suzie, telling her they were marshmallows; we had to quickly intervene when she reached forward to pick one up to eat!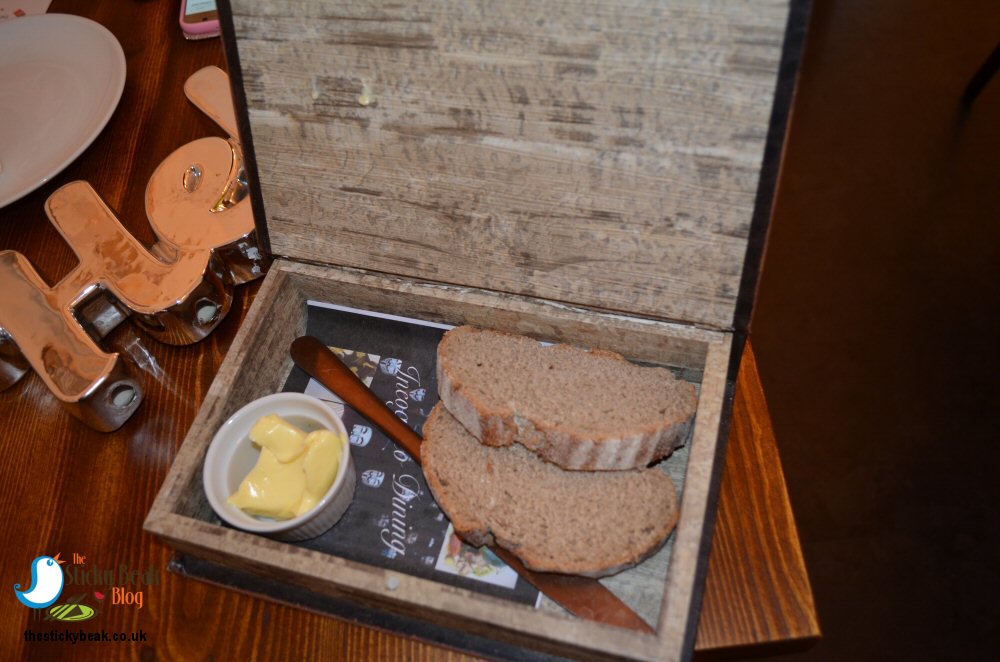 Incognito never rush or hurry their diners' experience, and to keep the leisurely, relaxed vibe going we were presented with a copy of Jane Austen's' Pride and Prejudice that hid a secret within its pages. Opening the front cover, the pages had been hollowed out and thick slices of bread lay in their unconventional bed. The bread itself had a delicious malty taste and pleasingly dense texture that had to be chewed thoroughly to release its full flavour, and the softened butter was delicately creamy and unsalted so it didn't steal any of the breads' thunder.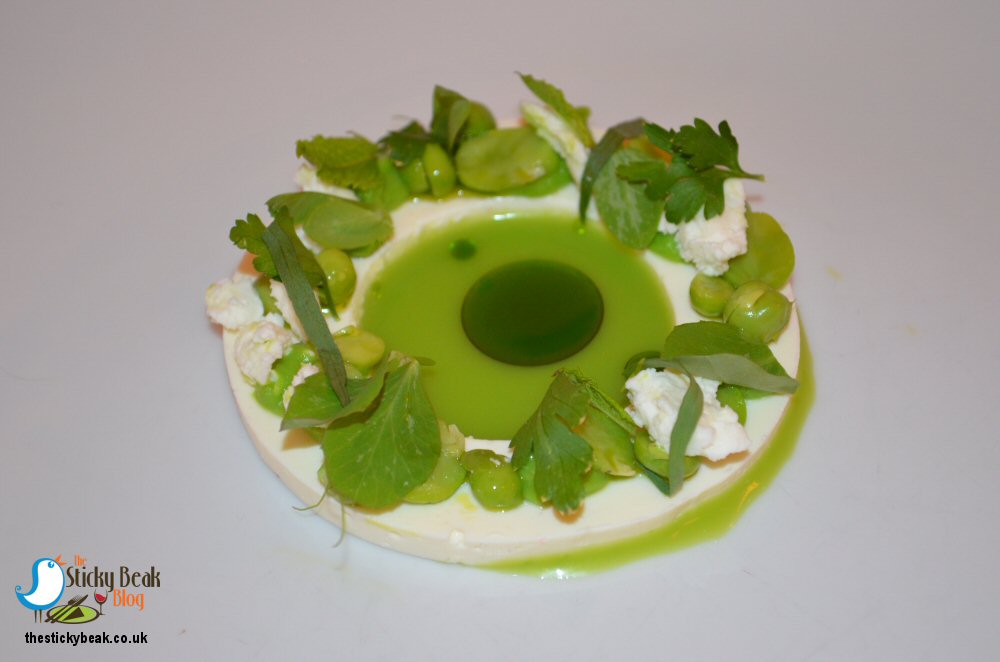 The verdancy of spring was superbly represented by the Pea, Broad Bean, and Goats' Curd Salad that came next. Sharp, clean Goats' Curd shone against the sweetness of de-skinned baby Broad Beans and small fresh-out-the-pod peas, making me smile with happiness. We both loved the inclusion of fresh Chive oil in this dish; it brought something a little different to the table.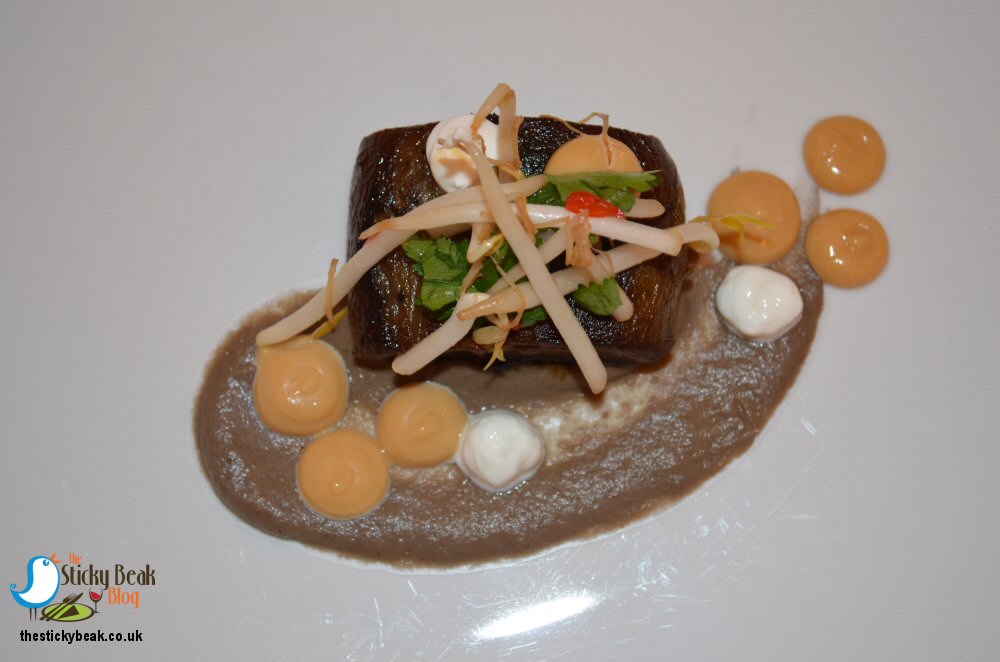 You can't have an emoji-based menu without the inclusion of the saucy Aubergine can you, it just wouldn't be right! All hail the Aubergine here though; it has gone through the wringer at Chef Joe Woods' hands: it was peeled, salted, then pressed with heavy weights overnight, before being pan-fried with Soy, Miso and a hint of Sesame. Aubergine can tend to go a bit soft and limp (behave!!), but Joe had firmed it up nicely to give us something to really get our lips around - I said behave ;). This morsel was served with a fermented Bean and Chilli salad to really get things swinging on the tongue, and it was a veritable smorgasbord of tastes and textures with Umami, Sweet and Salty notes all discernible.




Keeping up the sauce and innuendo, Joe asked the million-dollar question: which came first, the chicken or the egg? On this occasion it was the egg, in a Truffled Yolk and Asparagus soup that was quirkily served in a plastic egg shell held in a cardboard egg box! The Incognito chaps certainly do #flipthescript with their menu and presentation of their creations. The bright soprano notes of Asparagus, augmented by the creamily rich egg yolk, worked harmoniously with the tenor tones of indulgent truffle; spring was singing its swan song in style at Elements, Derby.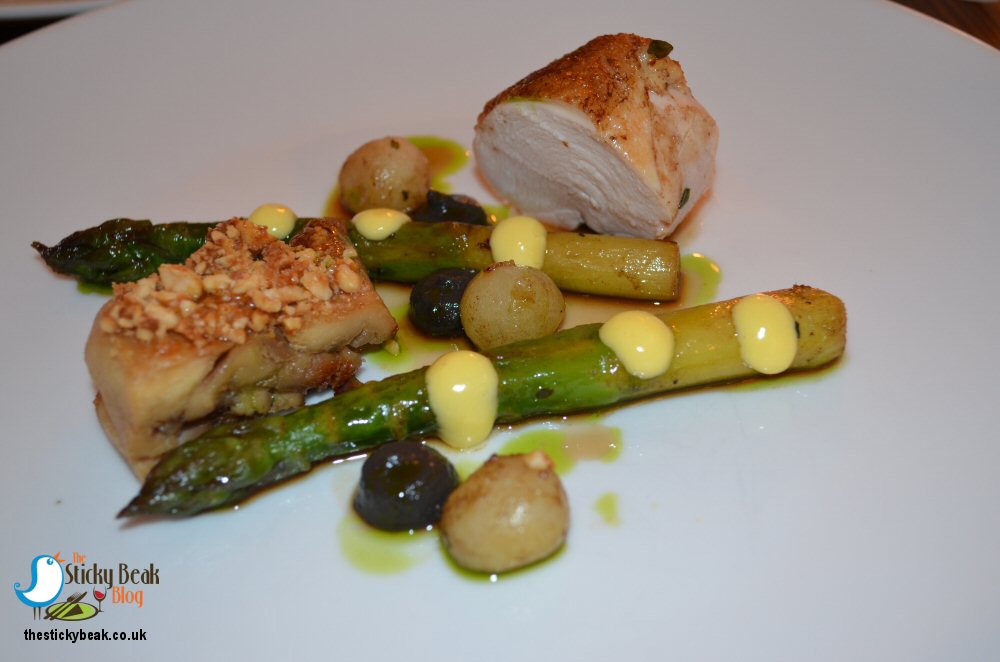 The next dish was hazelnut-crust coated chicken leg, chicken breast, smoked Hollandaise, Jersey Royal potatoes, Asparagus spears, and more of that incredible Chive oil. No surprises that the chicken was succulent and moist, that should go without saying, as should the fact that the Asparagus spears were cooked perfectly. I made my own #flipthescript moment – get me! – by combining the smoked Hollandaise, Chive oil and sweet, nutty Jersey Royals to make an avant-garde, renegade potato salad.

This brought the savoury section of the evenings' menu to a close, so now we turned our attention to the first of the dessert offerings: Vanilla Panna Cotta and poached Rhubarb with Rhubarb purée, Rose Meringue, fresh Strawberry, and Tarragon oil. The Panna Cotta had a really robust Vanilla note which actually had a subtle savoury edge to it, rather than being sweet like its over-processed cousin; served with the tangy, face-scrunchingly tart Rhubarb this was a fabulous first sweet treat. I personally loved the delicate Rose flavour of the whisper-thin Meringue shard, and the Anise taste of the Tarragon was just exquisite.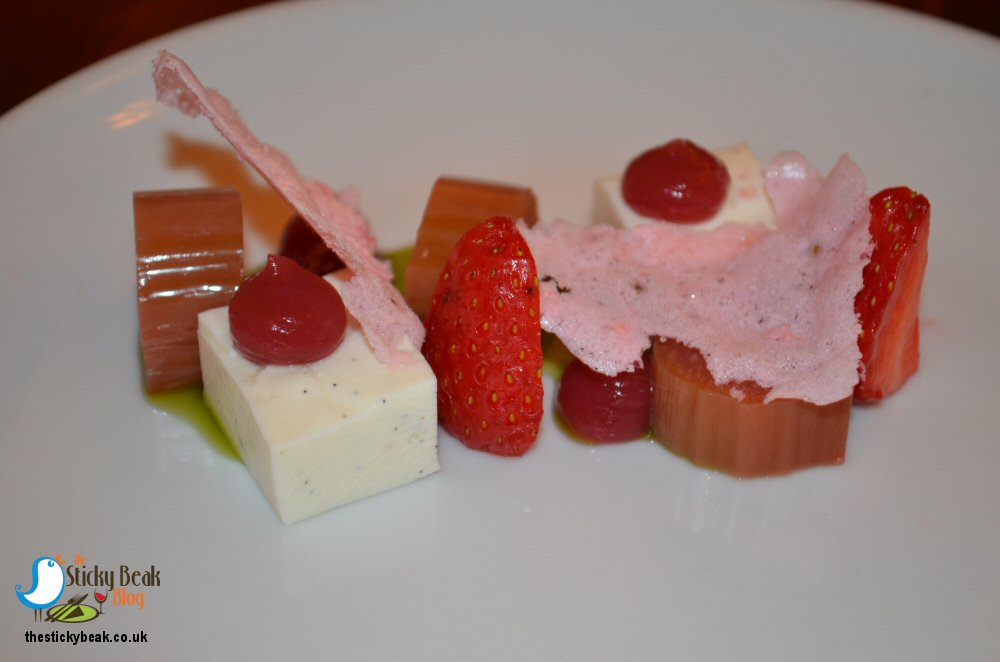 The final course (excluding the intriguingly named "treats") was Chocolate Cream, Pistachio crumb, Cherry halves, and smoked Yoghurt. This was undoubtedly grown-up with its sumptuous, bitter dark Chocolate set cream and smoky yoghurt that parried well with the tartness of the Cherry. The smoothness was off-set by the crunch from the pale green Pistachio nuts that had been roughly chopped and scattered wantonly all over the dessert. It will come as no surprise to learn that I ran my finger over the dish to make sure that I got every tiny bit of that sublime Chocolate confection; and no, I feel absolutely no shame in admitting that I did so!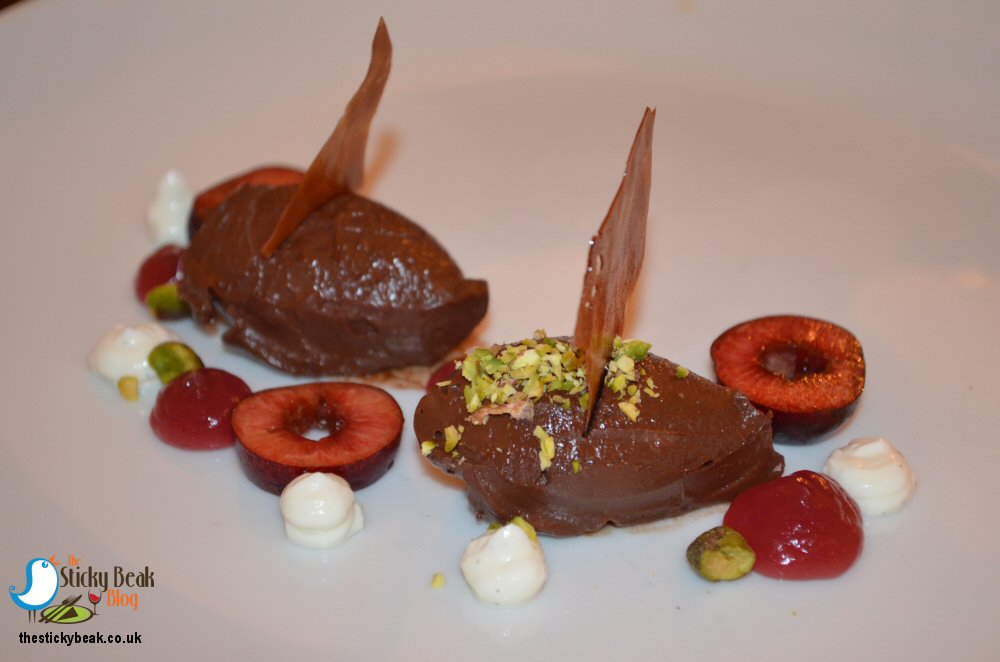 We couldn't dine at Elements Tea and Coffee House without enjoying one of their wonderful delights. His Nibs had the house roast, a seductive rich minx with notes of chocolate, and I had the guest coffee which was slightly less impertinent, but no less delicious. For cofficianados, you may want to know that the house coffee is Monsoon Estates' Firedancer, a single-origin washed coffee hailing from Papua New Guinea. The guest coffee is Kerinici Barokah from the Caravan Coffee Roasters and is again a single-origin, washed coffee, but this comes from Indonesia.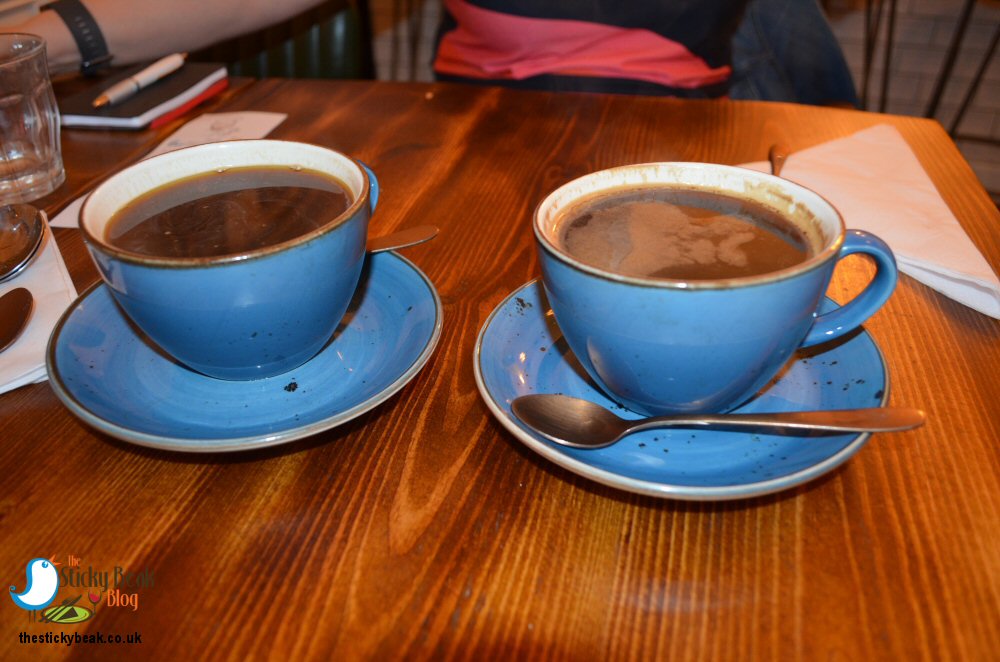 To go with these divine drinks we had the treats: a Chocolate and Miso temptation that had been fashioned into a coffin shape, and a Salted Caramel skull, replete with top hat! Both were just other-worldly and utterly splendid in their decadence; you certainly couldn't eat more than a couple of these at a time, put it that way!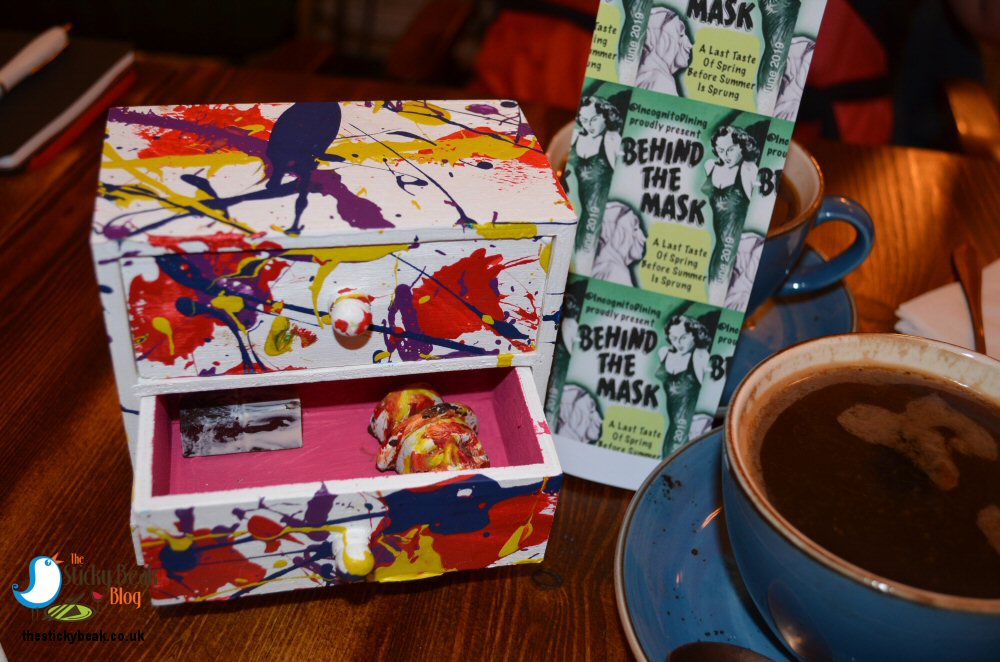 General Custer, your last stand pales into insignificance when compared to the breath-taking brilliance of springs' defiance of its finale in Incognito's hands.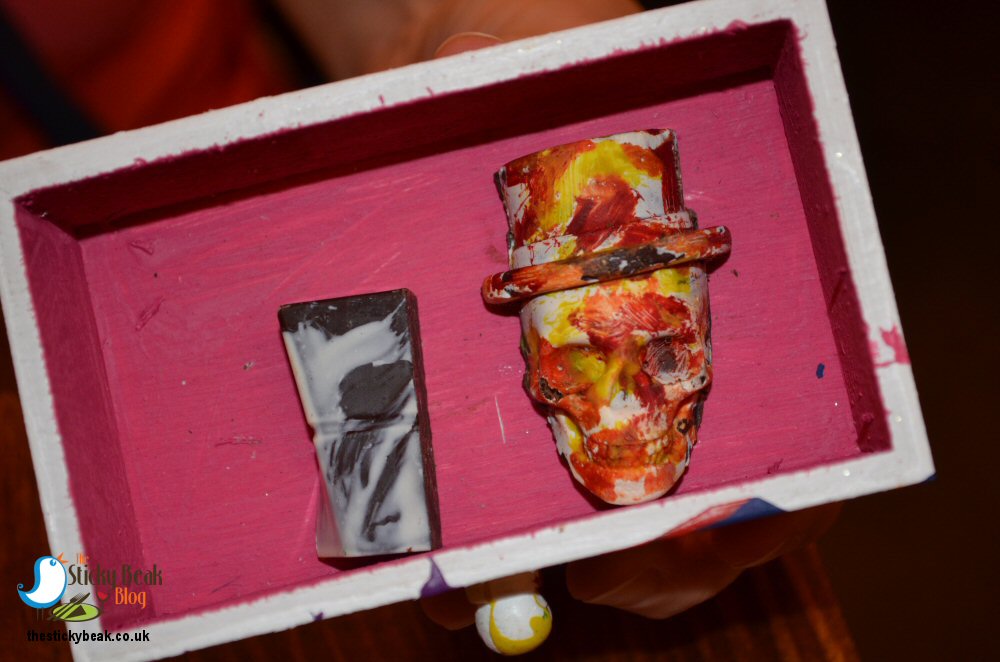 The next Incognito Dining and Elements collab will be taking place on Wednesday 17th July at 7.30pm and promises to be a 9 course, emoji-laden extravaganza celebrating the Great British Summer! Tickets are priced at £55pp, with a mere £10 deposit paid through Eventbrite tickets to secure your place (remainder paid on the night itself).
The moons of fortune have aligned for this date; it provides those graduating from Derby University that day, a unique occasion to celebrate in spectacular style – either with their peers or with the 'rents! Wine flights are available on the night too, so celebrations can well and truly commence.
Some form of incentive was provided to visit this venue
read more