Darkwoods Coffee
Dark Woods Coffee was born on the weather beaten moors on the outskirts of Huddersfield. This simple northern town, has beautiful landscape, friendly locals and an unusual number of coffee companies!
That is how we all met; Damian worked for a large well-respected company, in charge of roasting coffee for some of the most prestigious accounts in the country. In the same village, Paul ran Coffee Community, providing barista training and consultancy to some of the biggest coffee brands worldwide, and Ian based in the next village, was fighting the corner for the coffee farmers, running a number of charities and ethical companies.
Through years of being involved in the coffee industry, judging world competitions, and working with some of the best baristas, we had all tasted and worked with some of the finest coffees around, but precious little was available in the North of England. And so it was time to do our own thing, to have the freedom to experiment with the finest beans, in a beautifully renovated mill nestling in the moorland landscape we love.
The Sticky Beak Blog Reviews
10/26/2021
Coffee From Darkwoods Coffee in Huddersfield
View

---

6/11/2018
Sampling Coffee From Darkwoods Coffee in Huddersfield
View
News Articles
We have no news articles for Darkwoods Coffee yet
The Chatterbox
Darkwoods Coffee has not been mentioned in the Chatterbox yet
Award Badges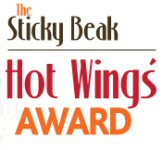 Find out more about my Award Badges
Menus
We have no menus for Darkwoods Coffee Yet
Photographs
We have no photographs for Darkwoods Coffee Yet