Letoonia Club & Hotel, Fethiye, Turkey With Jet2
---
Published On Friday 28 Dec 2018 by Sticky Beak
See Recent Holiday Reviews | See All Recent Reviews


Woo hoooo, it was jollibobs time; that's holidays in normal language! His Nibs, me, Chickadee and the Boyf Bird headed off to Turkey for some last-minute sunshine. The taxi came early (always a good omen) and off we tootled to East Midlands Airport; the traffic was playing nicely and we made good time there.
I have done a fair bit of globe-trotting in my life so far (long may that continue) and have seen lots of airports and gone through the ever-changing security procedures. I have to say though that on this occasion at East Midlands Airport, the bar has been raised – this team is seriously en pointe! A gentleman informed people of the protocol for using mobile phones in the area –don't!- and there were signs all around telling you what could be put in bags or needed to be left out to be put through scanners. From start to finish it only took about 20 mins, the quickest I've ever known; in that time too we had random swabs and bag checks done, all done with a smile and lots of manners from the staff.

Next up was my fave place in an airport pre-flight; Duty free ! I have to say that the ladies in duty free were amazing, nothing was too much trouble for them and we sprayed and tested to our hearts content. Far too many purchases were made, but if you can't treat yourself on holiday, when can you? Special thanks have to go to Yvette in duty free, she was an absolute superstar – thank you for everything . It was all a bit too much for the Man Bird and his wallet so we found ourselves a seat in Proof 65 and had a cheeky G&T!

Being fairly well seasoned travellers meant we knew to head to WHSmith and stock up on bottled water and sweeties for our time in the air. Big Mistake. That meant we had to pass Accessorize, with its colourful frontage that beckoned "come inside and behold all my treasures"; Chickadee simply had to go in.... and came out with a rather swish red swimsuit. My poor old Man Bird was sweating with the stress of having to open his wallet again!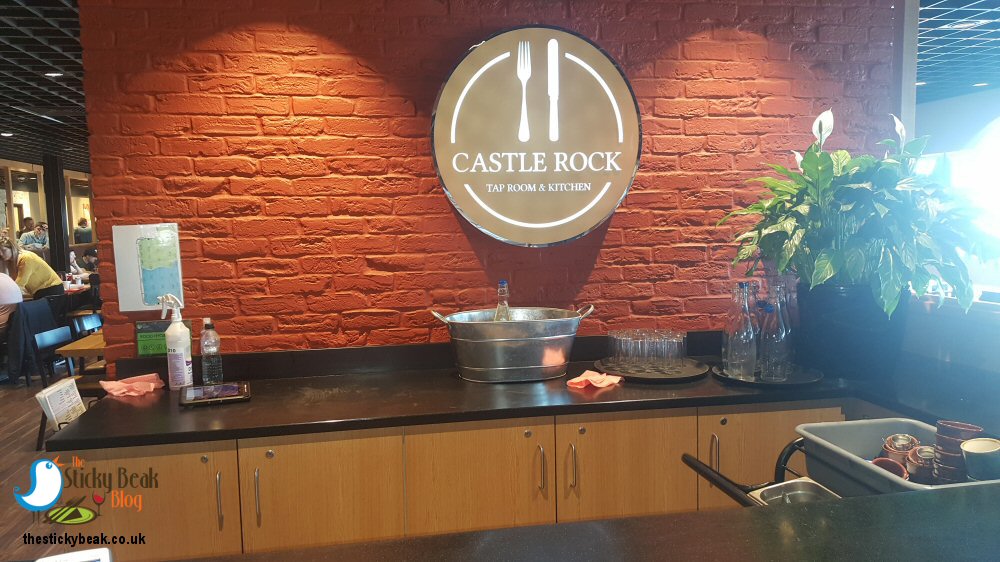 Luckily the Boyf Birds' tummy rumbled, and it was indeed time to consider a spot of lunch. We headed upstairs to Castle Rock and were taken to a table near the window where we could observe the hustle and bustle of the tarmac and runways. Our lovely server got us sorted with some drinks and left us to choose our meals from the menu.

I fancied the Chicken Skewers with Giant Cous Cous, Beetroot and dressed Leaves, my Chick had classic Fish 'n' Chips, and BB and His Nibs had the Ultimate Burger. To say it was peak lunchtime service and the lounge was heavingly busy, we didn't have overly long to wait for our meals. All the food was piping hot and lovely in portion size, so there wasn't much left on any of the plates.




Our gate number came up on the screens (of which there are plenty around the airport, so you don't have to walk far to see one) and we made our way down to the departure gate. Yet again the Jet2 staff were on form and the boarding process was smooth and prompt, you guys are legends .

Boarding the plane was slick, and what I really loved was the voice coming from the cockpit – it was female!!! #GirlPower at its finest. The staff came round with drinks, meals and goodies, and each time they did so with broad smiles and huge professionalism.




Thanks to an advantageous tailwind and some serious piloting skills we got to Dalaman airport ahead of time and the passport control guy was clearly on fire; we got through in double jig time. An equally expedient bus transfer meant we were pulling up to the security gates of Letoonia Club and Hotel and into reception in no time at all .

The reception team were so helpful and friendly, as were the porter guys who took care of our luggage for us. Massive thanks for getting our arrival done so speedily, it meant we could get to the central square in plenty of time for a couple of wind-down drinks and even make some new friends – what better way to begin a holiday?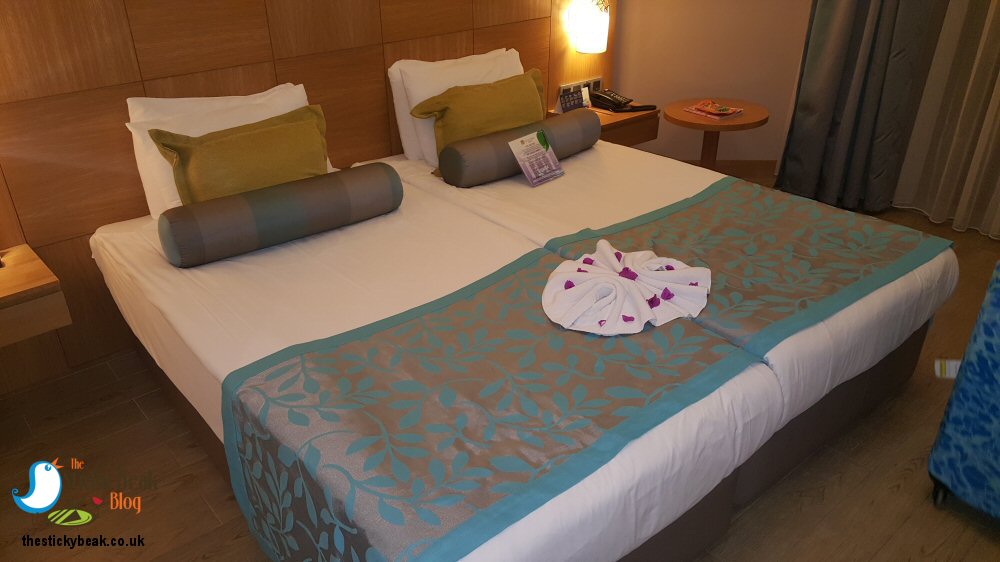 Our welcome didn't end there though - I have to mention the lovely lady who had taken the time to do some beautiful towel and flower art on our bed; again, thank you. The resorts' general manager Mr Bozkurt Atilla had thoughtfully arranged for us to have a bottle of red wine and a fresh fruit platter delivered to our room to welcome us as well. Talk about feeling pampered!! But this is what we remembered from our previous visit to Letoonia Club and Hotel in Fethiye: nothing is too much trouble and guests are treated like V.I.Ps.

The general assumption when going all inclusive is that there will be food and drink available 24/7, but this isn't always the case. Thankfully at Letoonia Club and Hotel, you can find somewhere to eat and drink at any hour of the day, so even our late arrival time wasn't a problem for the Boyf Bird and his never-ending appetite! We headed to the Likya restaurant for some Chicken, Vegetable Ragu, Turkish Rice (my fave!) and more salads than you can shake a stick at.