Dinner And A Cocktail Masterclass At The Newly Opened Bar Soba
---
Published On Wednesday 20 Dec 2017 by Sticky Beak
See All Recent Reviews


BAR SOBA CLOSED IN 2018
I am a sociable little bird as you all know, so when Bar Soba organised a bloggers evening I knew it was going to be a great event. Good friends, great surroundings, alcohol, and food are the perfect recipe for good times, and when you meet new friends it's even better! Ka-Ho Jake Leung was the new friend, and this guy is no shrinking violet; with his "Legit Boss" accessories and nifty threads (well, he is a gents bespoke tailor and designer after all) you just knew he was going to be fun :)

Ria and Jay and their respective partners were also there, and the atmosphere was bubbly from the get-go; in no small part due to Bar Sobas team of (General Manager) Dan, (Mixologist) Stuart, (Social Media Mistress) Aurora, and (Sous Chef) Matt.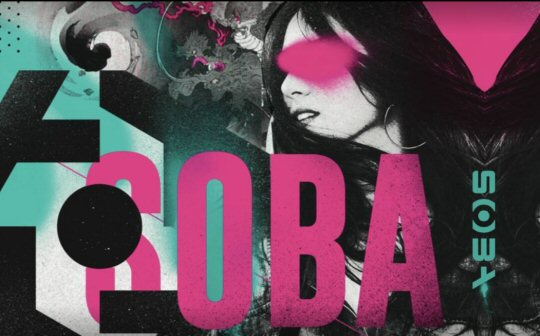 Bar Soba is in what used to be Lola Lo - not that you would recognise it now; gone is the dark upstairs and camp dance floor with glitter balls and parrots and the enclosed booths downstairs. Instead, say hello to the sleek, modern, urban space that the team have created for you. Lots of pale wood, white tiles, distressed painted brickwork and a myriad of seating styles and options set a brand new tone. Food, drink, and seriously good tunes are the holy trinity of Bar Sobas ethos, and after last night I can confirm that all three elements are bang on the money!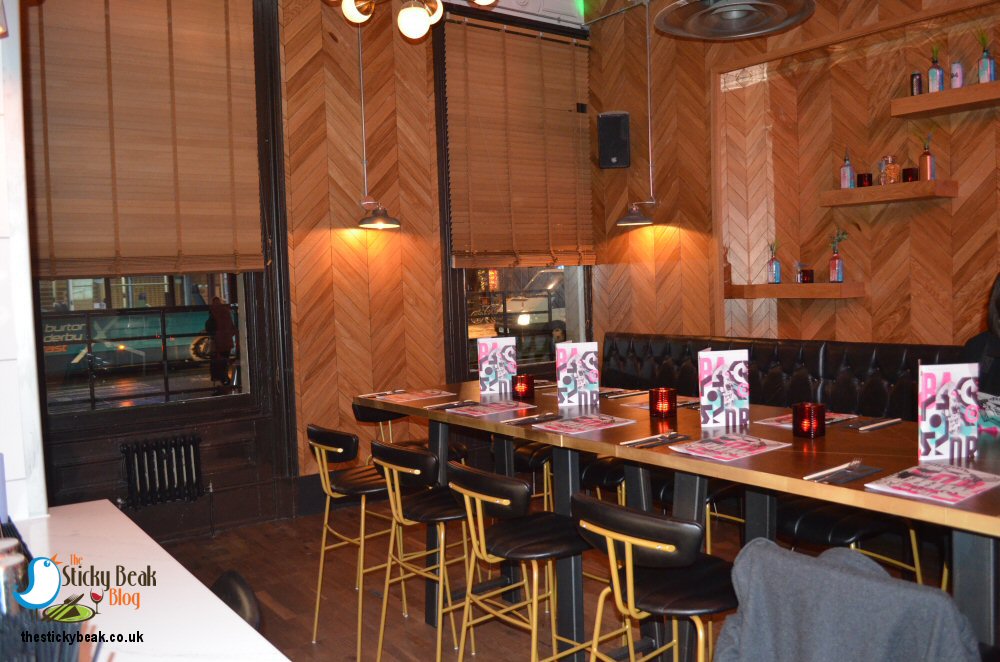 We kicked things off in style by making cocktails. The first one we made, the brilliantly named Drumstick, has a proper drumstick taste to it as well as being garnished with one! We went off-piste and made variations on the classic Mojito for our second attempts; ginger, apple, and strawberry versions were being whipped up left, right and centre! This tucked away bar is the perfect spot to unleash your inner mixologist, something that Bar Soba realise in their various packages that you can purchase.




I wish I could've had this as an option for my 18th party - I would've had a ball! Bubbalicious was the third cocktail we made, and it was by far the prettiest one of the evening too with its vibrant pink bottom half and snow white top of cream; the best bit though was the fact that we used the shakers to make this, so it was a serious case of air maracas playing for me :) . I'm going to indulge in a spot of "blogger bragging" here and say that we were all flipping amazing – sometimes you just need to blow your own whistle and shake your own bells!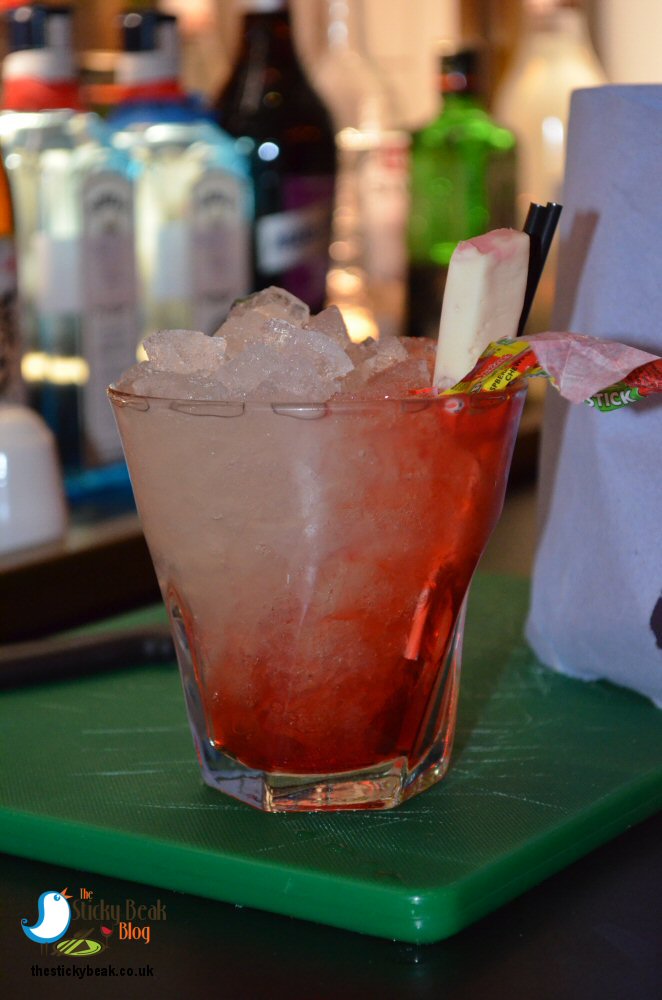 Matt and his team brought out platters laden with goodies and some divine looking Super Thai Fries too. One of the items on Bar Sobas menu is Cheeseburger Spring rolls; yep, you did read that right - Cheeseburger Spring rolls. Bear with me though, don't make the mistake of dismissing them out-of-hand. Sometimes, something is so wrong it's right and these bad boys are a prime example of that; they were so tasty and extremely moreish, Jay and I were wolfing them down like billy-o.


The Vegetable and Meat Gyozas were both excellent, everyone said that there was plenty of filling in them and they weren't greasy at all. Jake and I both tucked into the superb Tempura Tiger Prawns and again the batter was light and crispy, not heavy and greasy. There was a fab selection of dips too ranging from Sriracha Mayo, Bar Sobas own burger Mayo, Szechuan Chilli, and a Teriyaki one.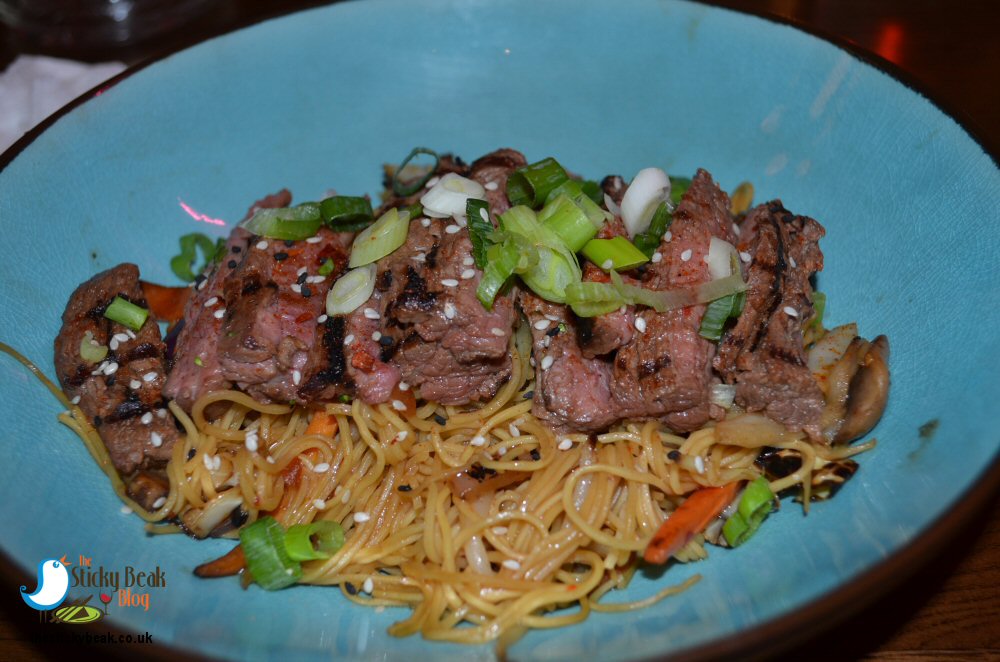 Another morsel that was a crowd pleaser was the Bang Bang Chicken Wings; they had a wonderful sticky, spicy glaze on them and we were licking our fingers gleefully. The Super Thai Fries (say that when you've had a few!) were truly magnificent. To start with, the fries were crispy (not greasy) and had been smothered in all sorts of wondrous stuff including peanut sauce, Soba Mayo, Sriracha Chilli sauce, crushed peanuts and fried Shallots (plenty of texture going on here).


Dan had let us all choose our own main course and there was a good variety selected, in fact I have to say that the menu in general has a marvellous choice that has something for everyone on. Two of the chaps had the Teriyaki Beef Noodles, I had the Singapore Street Noodles, and other dishes included the Buttermilk fried Chicken Katsu bun, and Thai Red Duck Leg Curry.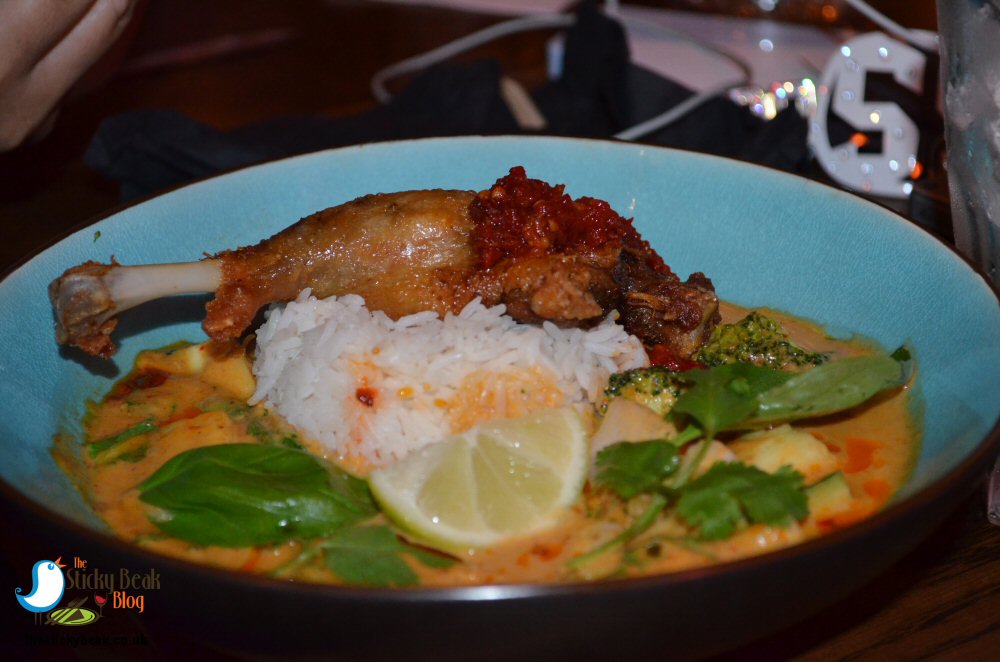 All of the dishes were generously sized, so take your appetite when you go to Bar Soba. In my dish alone there was Chicken, Tiger Prawns and sticky Pork to tuck into and protein is very filling anyway, never mind adding in the noodle component!


The Teriyaki Beef is served perfectly pink in the middle and it was said to be very tasty and tender. Jake very generously passed some of his Duck over, and it was so tender and flavoursome; more so than I was expecting if I'm totally honest, and the red curry was brilliantly punchy.


Dan was saying that the General Tso's Chicken dish can be tamed down a bit for those that don't like the heat factor particularly high. Bar Sobas food is not for the faint of heart as the spices really do shine through; however, they don't make your lips and tongue tingle, so don't be put off trying the incredible dishes on offer.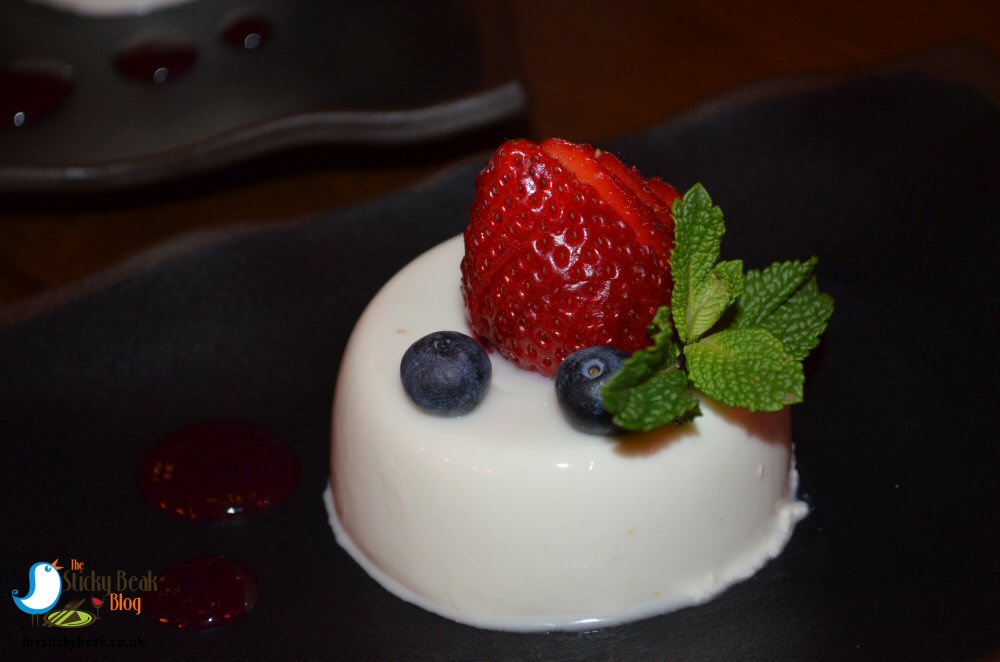 As if all this food wasn't enough, Dan and Matt decided that for dessert we would all have a selection to graze on, so several platters of sweet treats were placed along the table. Deep Fried Japanese Doughnuts and scoops of Peanut Ice Cream, Coconut Panna Cotta and Lychee Granita, and Chocolate Fondants with Vanilla Ice Cream were eagerly tucked into, resulting in a chorus of happy murmurs, oohs and aahs.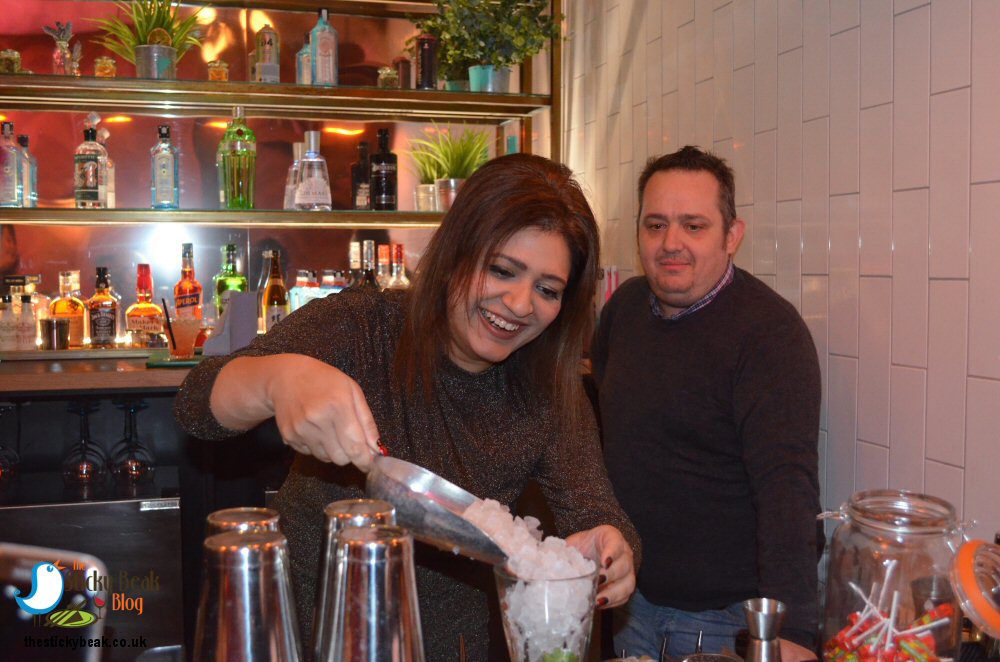 The Panna Cotta was lovely and creamy and yielded its Coconut note after a couple of seconds in the mouth, so it wasn't over-whelming which sometimes happens with Coconut dishes. We all swooned as the fondants were broken into and released their molten chocolate cores, and they were beyond Chocolatey - as Jay put it "they were insane". Insane is her buzz-phrase of the moment, and it was used a lot last night; justifiably so :)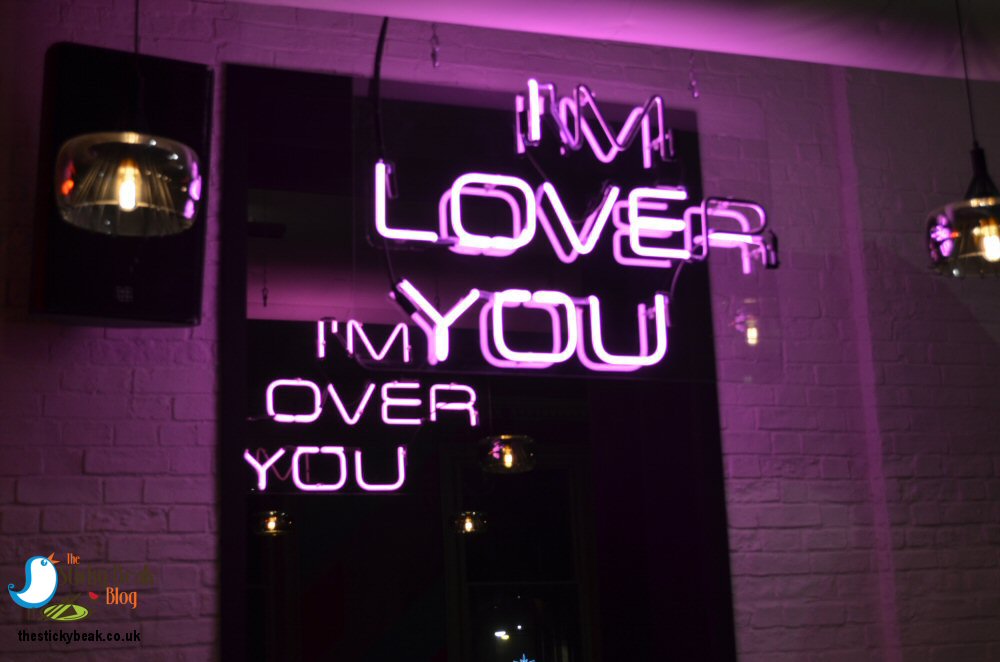 I think I can safely say that we'd all had a great night eating and drinking in fantastic surroundings, and the Bar Soba team were incredible hosts making sure we all had the best time. I don't think we shut up for a single second, well maybe a fraction of a second when our mouths were full! All too soon we had to start making our separate ways home, thanks to it being a school night – boo hiss :(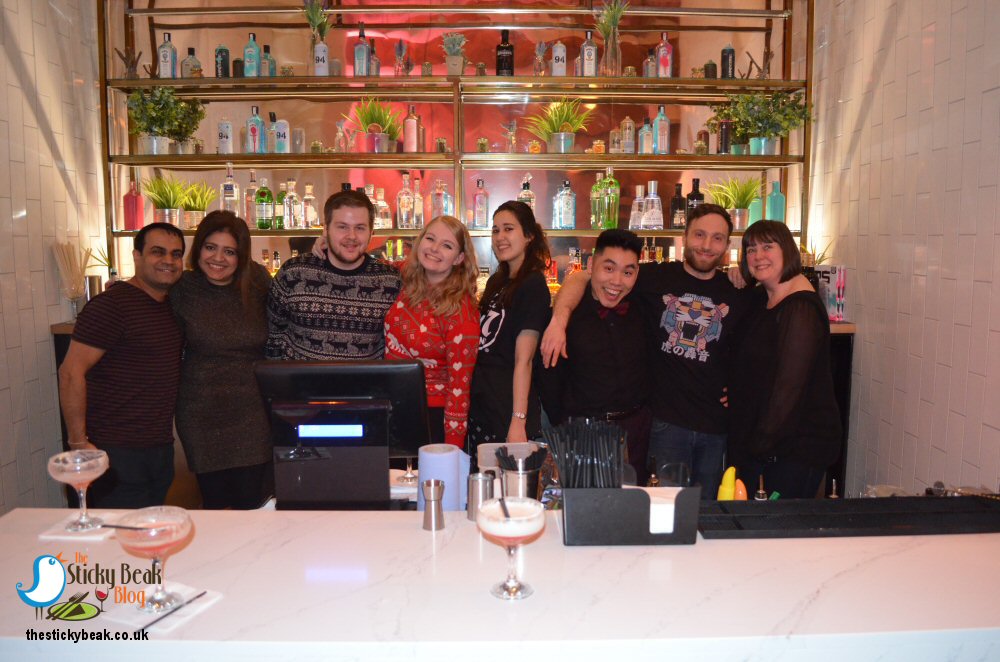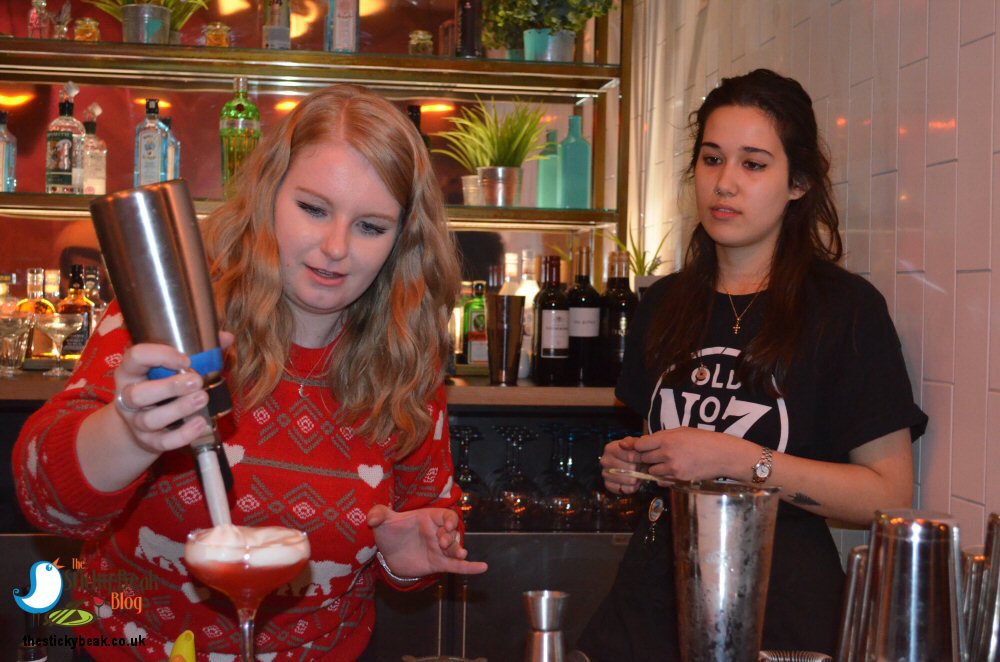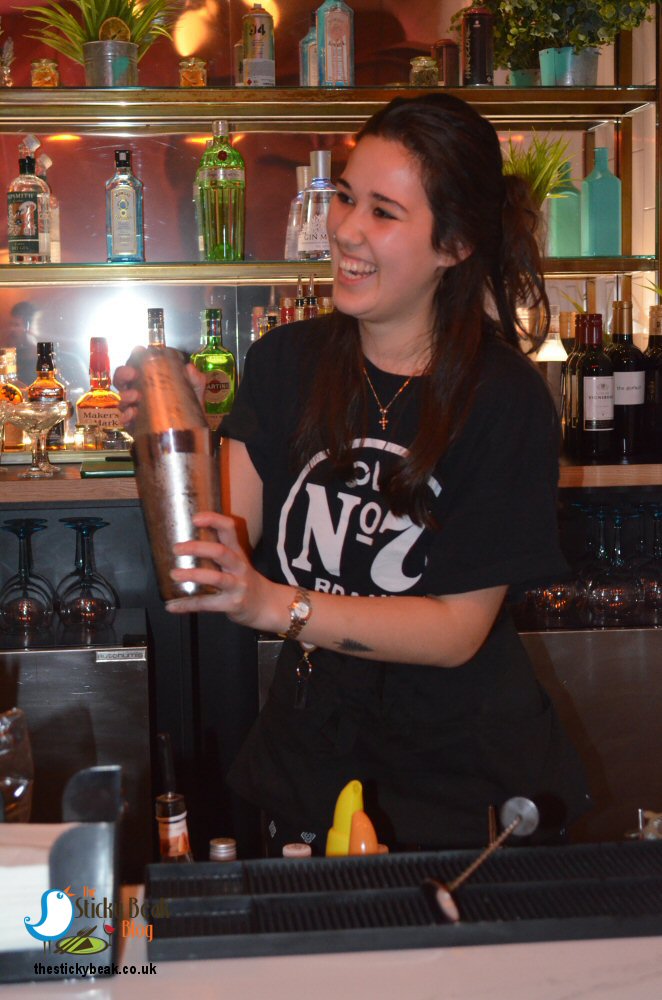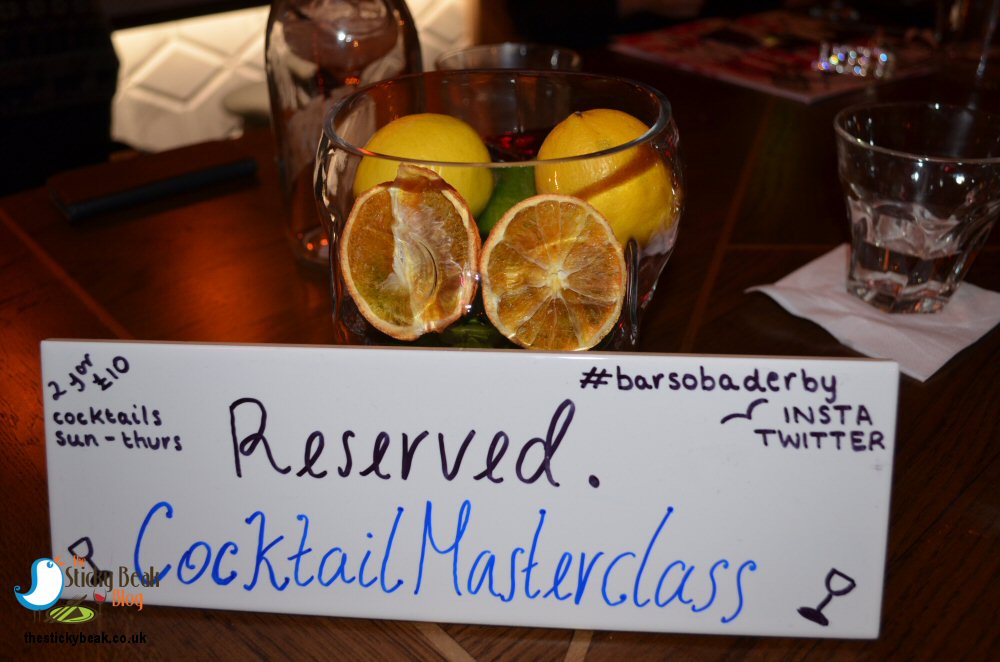 I can definitely recommend a visit to Bar Soba, you won't be disappointed!