Moroccan Cooking Class With Chef Will at Coghlans Food and Wine Experience, Rowsley
---
Published On Wednesday 16 Aug 2023 by Sticky Beak
See Recent Experience Reviews | See All Recent Reviews


Well, didn't I feel like the new kid in the playground? Why, you ask? because there was a new Chef at the helm at Coghlans Derbyshire Wine and Food Experience Centre, that's why. Chef William Nicol was leading the Moroccan class and 8 eager faces were looking at him, 2 (myself and another Coghlans regular) a bit nervously, wondering what it was going to be like without Chef Lilley at the front counter.
With the essential safety/house-keeping info out of the way, Will made his introduction and gave us a brief over-view of what our afternoon was going to entail: Chicken Tagine, Flatbreads, Zaalouk (Aubergine Dip) and a Nut-filled, Filo Pastry Swirl dessert were going to keep us occupied, that was for sure!! Clearly, Chef Will doesn't know me yet, as he put me on the station at the back of the room; Simon used to put me at the front where he could keep an eye on me!! #badinfluenceintheclass. Lisa had got the aprons/pinnies sorted, so we all donned those and went to wash our hands at the sinks before we got to work.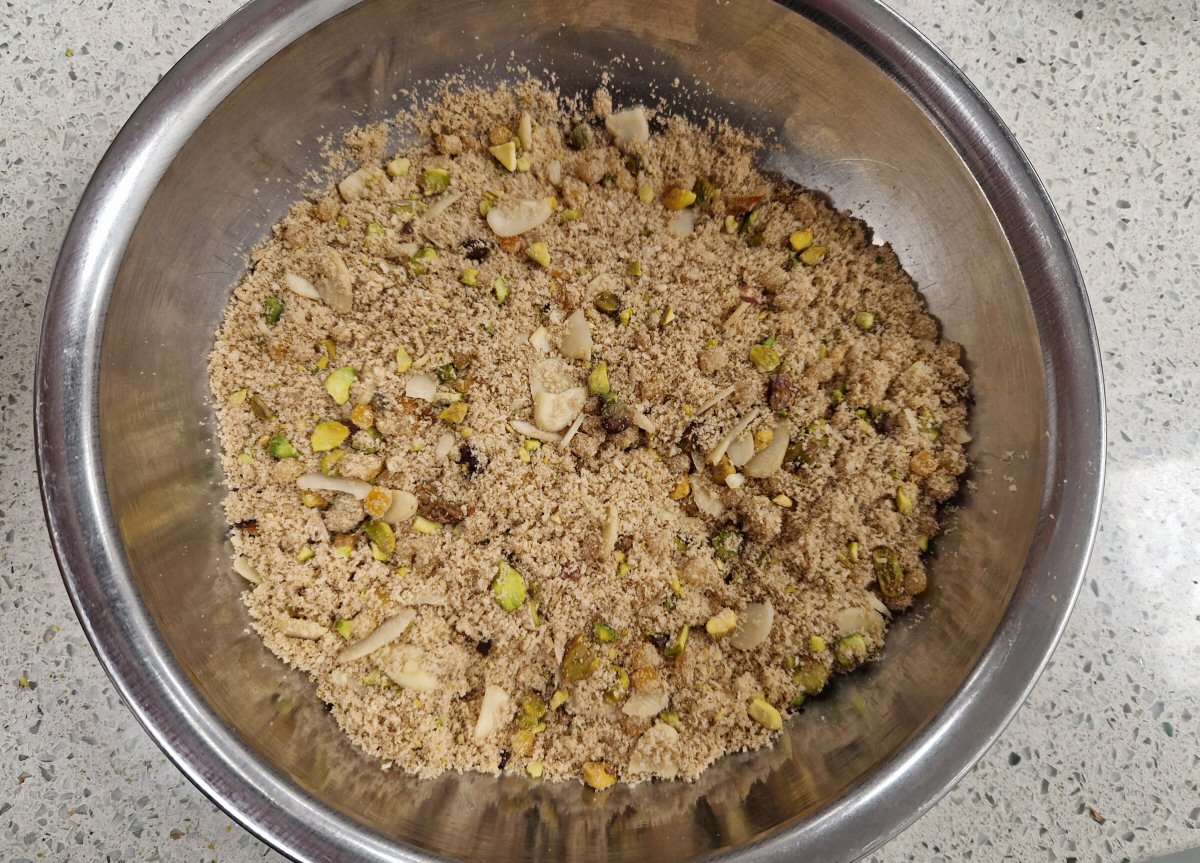 As we went back to our stations, Will's soft, Scottish burr wafted across the room as he gave us our first set of instructions; making our dough for the flatbreads and putting the proving ovens on (in August! What is with the weather??!) to give the yeast enough warmth to get going, so to speak.

It wasn't long before the chit-chat got going between all of us ladies and we discovered that the other six ladies had all gone to school together, coming from far-and-wide to have a bit of a reunion; how fab is that? 😊. Knives were chopping, hands were kneading and spoons mixing and before we knew it, we'd prepped our dough, popped the Aubergine in the oven to roast and got our nutty filling for the dessert done!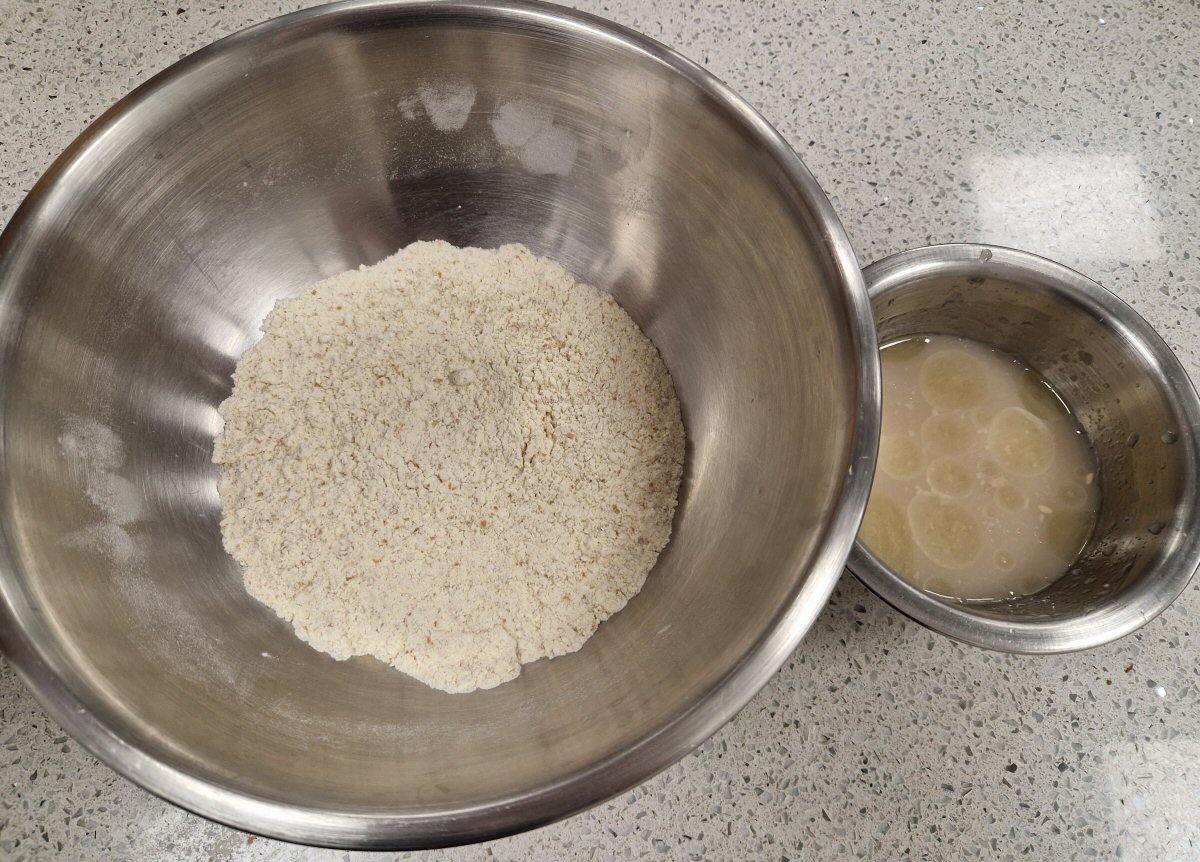 Showing his softer side, Chef let us have 5 minutes rest to grab some fresh air or make a brew, and we all scurried round in our eagerness to have a break. I'd been so blooming busy that I only grabbed a couple of photos! Proper task-master, we've got here! 😊.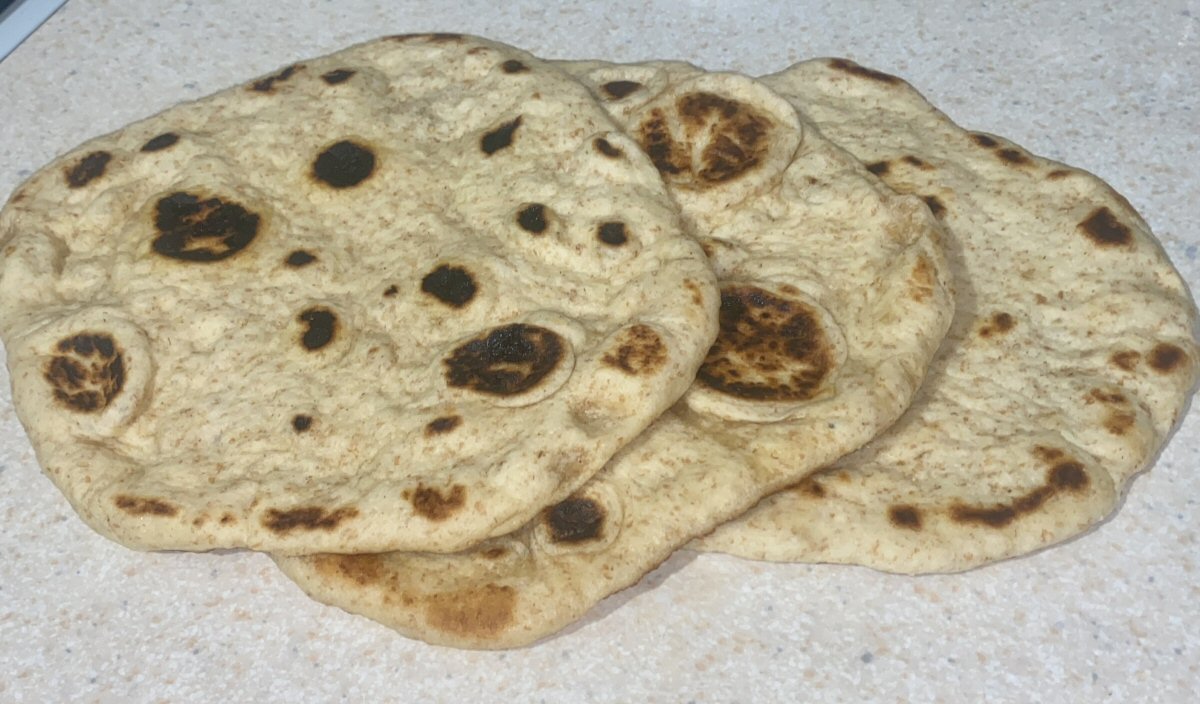 There's no denying that it felt strange under the tutelage of someone else and the two gents certainly have different styles of teaching; Will definitely expects you to get stuck in and follow recipe instructions, with him giving guidance on the more technical aspects. Like Obi-Wan (from Star Wars, for those that don't know), I heard Yoda/Simon telling me pearls of wisdom – not that I'm saying Simon looks like Yoda, he doesn't!! – more that I remembered tips I'd picked up from the Master (Chef of Great Britain). I certainly had to up my game in terms of keeping an eye on time when things had gone in the oven…next time I'm going to set my phone timer, cos I'm a bit crap at things like that when I'm concentrating on other tasks! Luckily, my fellow students were more on-the-ball 😊.




When it came to selecting spices for our Tagine, Will went off-piste from the recipe, letting us experiment with ratios to suit our own personal palate. My flock like Cinnamon and Cumin, so I walloped a bit more of those in my Tagine, easing up on the Turmeric and incorporating a bit of Saffron (and definitely going heavy on the Apricots – yum). It went down a treat, so clearly I hadn't got my spices disastrously wrong or anything; always a bonus!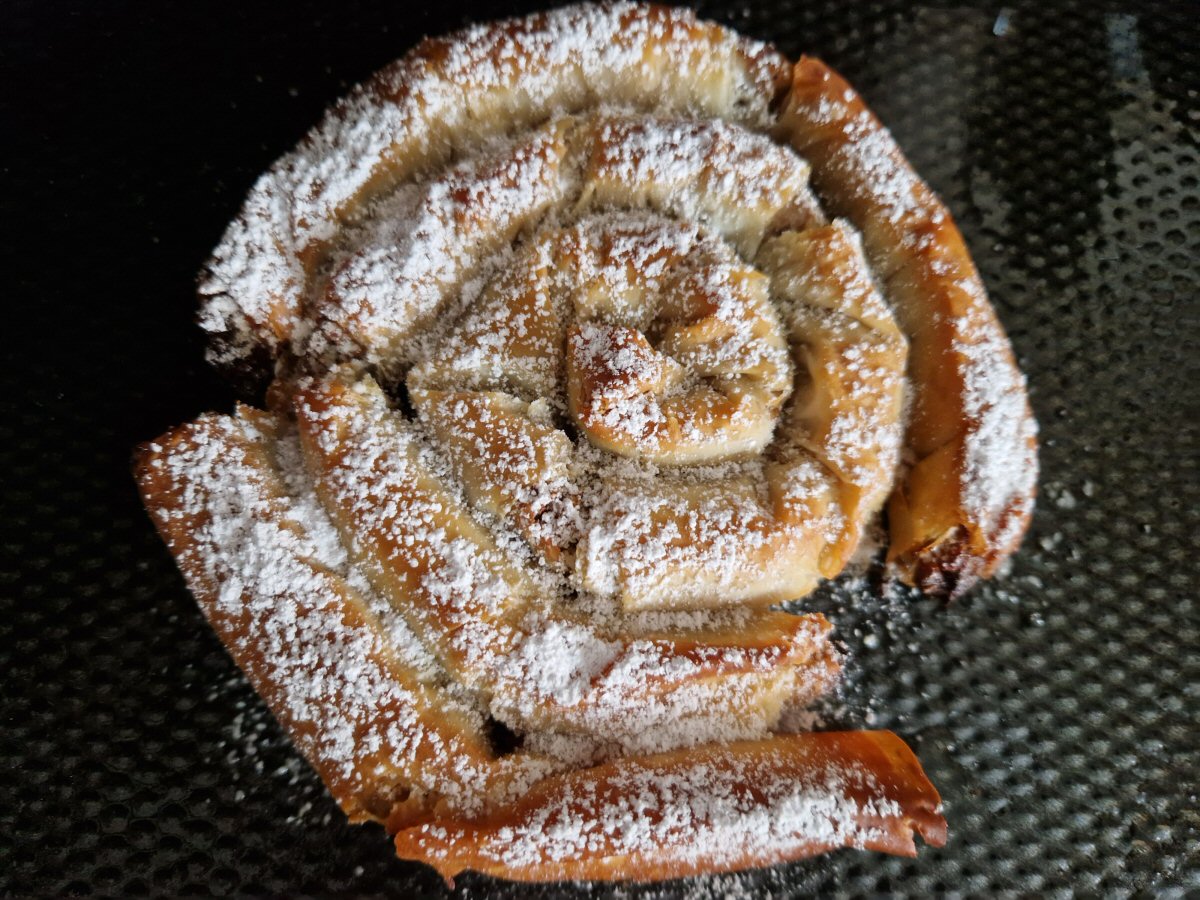 Chef Lilley used to write a lot of his recipes with double the quantities that we used in classes, and we all swiftly learned this when we came to make our Almond and Pistachio Sweet Filo Pastry Swirl. Our 'sausages' of nut mix were way too fat for the pastry, so we cut it in half and flattened it out again; my Filo still cracked (and, yes, I had kept it damp until I began to use it) when I coiled it though, and I couldn't possibly have buttered it any more than I had! Cross doesn't begin to describe how I felt: all my love and attention had gone into creating it and it looked like a swirl of crazy-paving – I'd had to patch it that much! In fact, I was so mad it didn't look pretty, I brought the leftover nut mix home and I'm jolly well going to make a masterpiece if.it.kills.me! To add insult to injury, I had to slam on my brakes coming home (thanks to some dufus not using those little blinky things called 'indicators'), which meant the container got thrown forward and the pastry broke, so now it looked like crazy paving road-kill! Gotta say though, it tasted ruddy gorgeous, so I suppose I shouldn't judge the pastry book by its cracked cover, eh?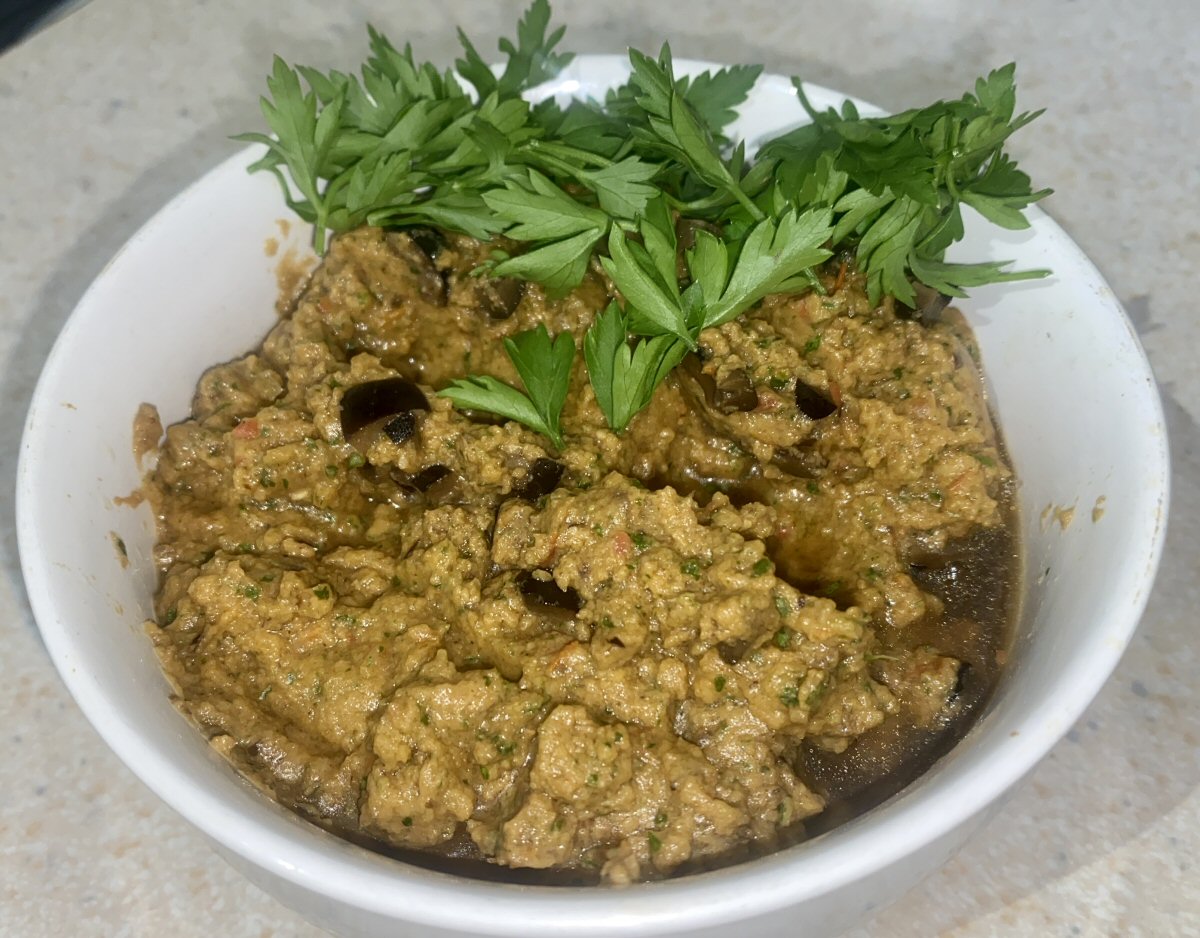 My Zaalouk dip was bob-on; plenty of flavour and I didn't blitz it as much as Chef said to, as I like a bit more texture and thickness to my dips. It was even better when me, His Nibs and Fledge dunked the (still) warm flatbreads into it 😊.




Anyhow, I digress; before we left Coghlans we all cleaned down our stations (leaving the washing up, mind!) and packaged up our efforts. I don't know who was more relieved to have survived our first encounter: me or Chef Will! Despite my initial trepidation, I have to say that I'd had a thoroughly fun afternoon and, like a kid that made it through their first day in school, skipped over the car park to where the jalopy was waiting to whisk me and my edible treasures home.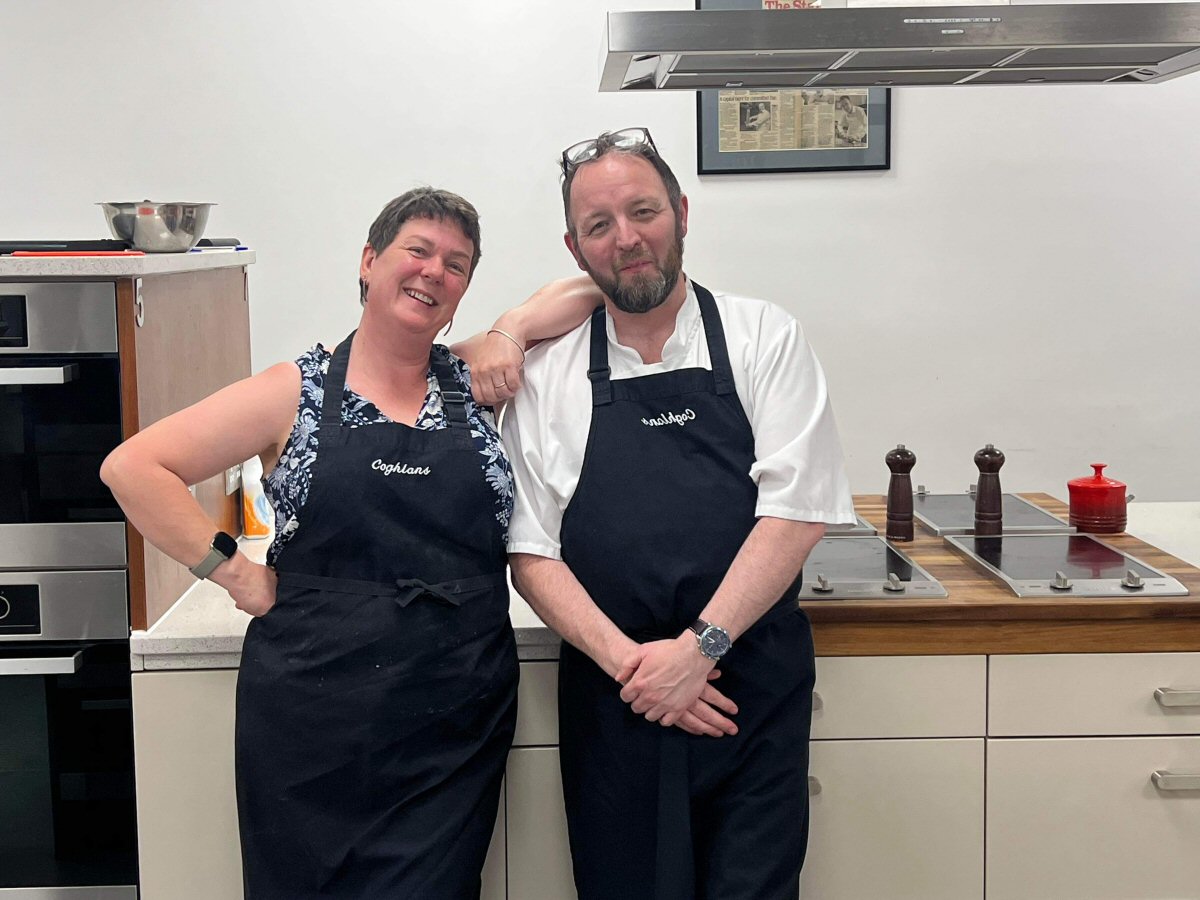 Those who haven't been to Coghlans Derbyshire Wine and Food Experience Centre before, I can recommend you give a class with Will a go; he's funny and laid-back, with a disarmingly gentle manner about him. Oh, and he's got the patience of a saint, cos he put up with me! Don't get cosy though Will; I'LL BE BACK 😊😊 LOL.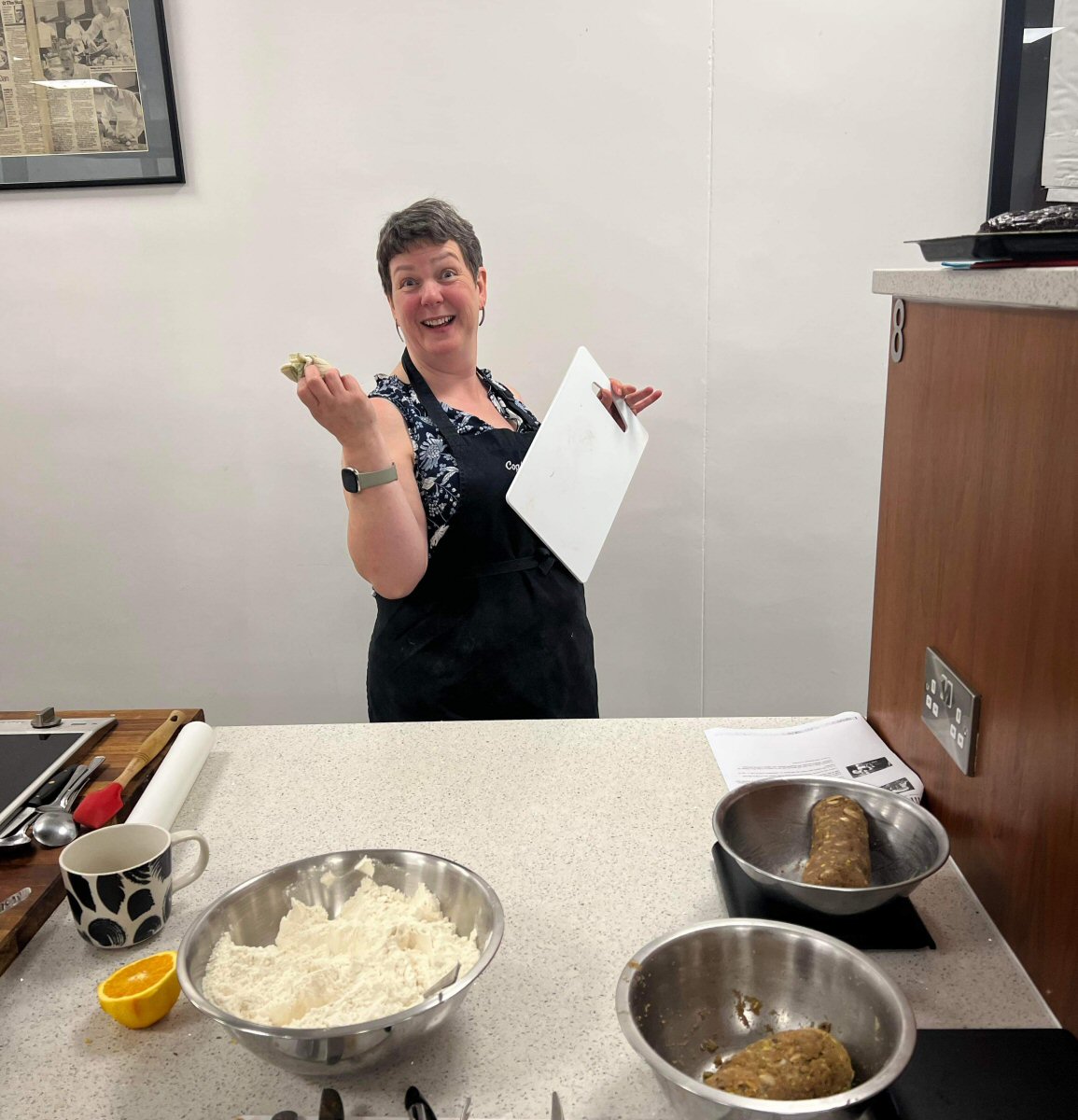 To book a class, give the lovely Lisa - or Donna - depending on who's in - a buzz on 01246 453131 or visit www.cookingexpert.co.uk for class dates and availability.

Some form of incentive was provided to visit this venue
read more
Read Some Of Our Recent Reviews
---

Demo & Dine Event at Coghlans Food and Wine Experience, Rowsley They say you can't keep a good thing down, don't they? Well, Coghlans Derbyshire Wine and Food Experience Centre had a bit of a shake-up recently when Chef Simon left Read The Article

---

Mongolian BBQ Class With Chef Meg at Coghlans Food and Wine Experience, Rowsley What an absolutely ruddy brilliant afternoon that was!!! I love all the classes at Coghlans Derbyshire Wine and Food Experience Centre at Read The Article

---

The New Sushi Course With Chef Meg at Coghlans Food and Wine Experience, Rowsley I love doing the cooking classes at Coghlans Derbyshire Wine and Food Experience Centre, you all know that, but I have to say that the Sushi class Read The Article

---

Indian Cooking Class With Chef Meg at Coghlans Food and Wine Experience, Rowsley I love being at Coghlans Food and Wine Experience Centre; it's my happy place. I'm not the world's best cook (my eating skills are second-to-none, but Read The Article

---

East Lodge Wine Maker's Dinner By Coghlans Food and Wine Experience, Rowsley You all know that I love my food (else there'd be no point doing the blog really, would there?!), but I also like wine; imagine my joy, then, at receiving the phone Read The Article

---

Chef Simon's Farewell Class At Coghlans Wine And Food Experience Centre All good things must come to an end, they say, don't they? Well, at Coghlans Derbyshire Wine and Food Experience Centre at the Peak Village in Rowsley, Chef Read The Article

---

Wine Tasting and Cheese Pairing Event At Coghlans Wine and Food Experience Centre Bank Holidays are already fabulous, aren't they? But one thing guaranteed to make them extra special is to be doing a 'Wine and Cheese Pairing' Read The Article

---

Wine Tasting and Chocolate Pairing Event At Coghlans Wine and Food Experience Centre Over the years I've had some pretty awesome Easter Bank Holiday Weekends, but I can't recall one better than the one just gone (2023)! Read The Article

---

Bread Making at Coghlans Food and Wine Experience For The Real Bread Campaign For those of you who didn't know, it was 'Real Bread Week' 18th-26th February 2023 and someone who has a real passion for Read The Article

---