Bread Making at Coghlans Food and Wine Experience For The Real Bread Campaign
---
Published On Thursday 9 Mar 2023 by Sticky Beak
See Recent Experience Reviews | See All Recent Reviews


For those of you who didn't know, it was 'Real Bread Week' 18th-26th February 2023 and someone who has a real passion for 'Real Bread' is none other than Master Chef of Great Britain himself, Mr Simon Lilley. Simon heads up Coghlans Derbyshire Wine and Food Experience Centre at the Peak Village in Rowsley, and I've had the privilege of attending several of the half-and full-day classes on offer there.
On this particular occasion it was to promote the #RealBreadCampaign and spread the word about just how fantastic artisan or home-made, additive-free bread really is. I did both of the half-day courses on this visit: Artisan Bread in the morning, and Artisan Bread and Seasonal Soups in the afternoon. To keep the flow of this article, I shall describe items that I made over the day, without really strictly keeping to the itinerary, otherwise there may be repetitive instances (and nobody wants that!).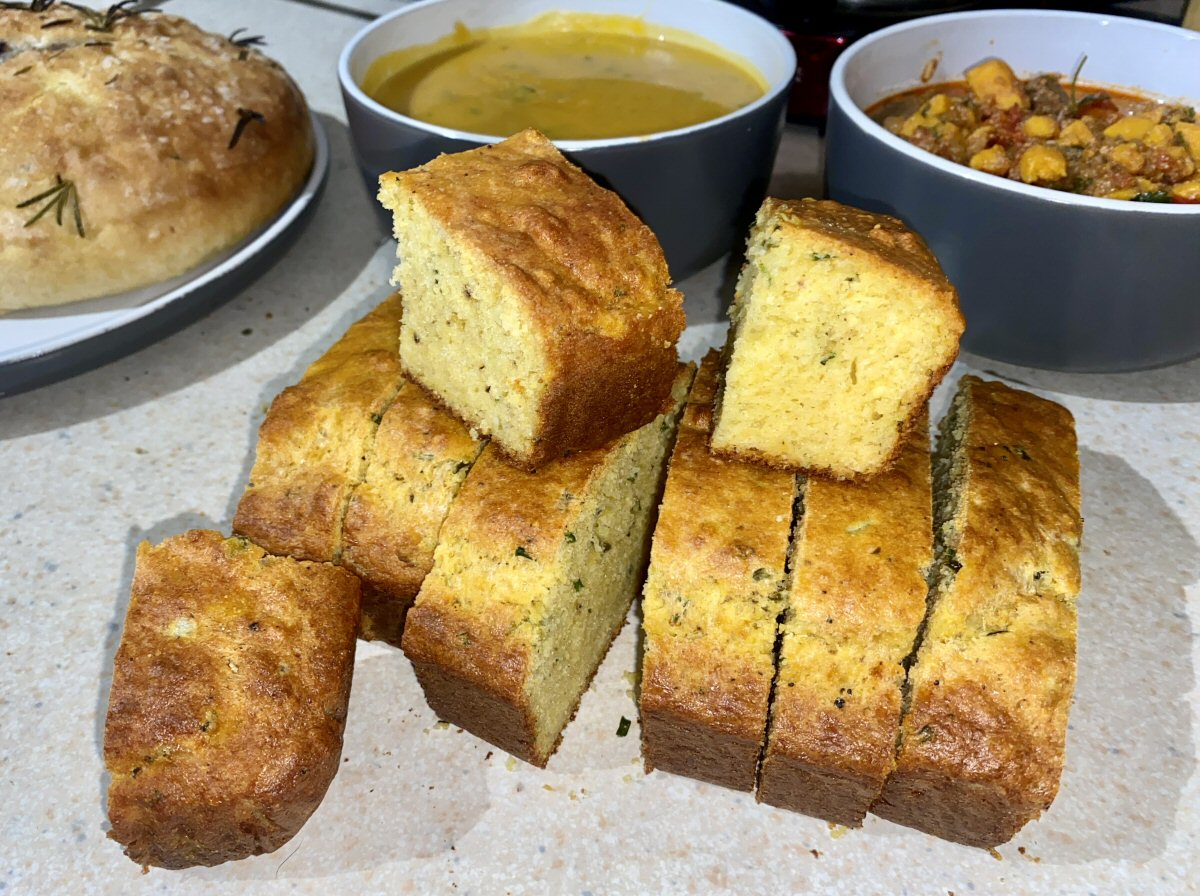 I parked my trusty motorised steed in one of the many spaces at the Peak Village and walked over to Coghlans premises, smiling happily at being back in my 'Happy Place' as I walked through the door. Chef was prepping stuff ready for the class and, once my fellow participants had arrived and safety talks done, it was time to pop our pinnies on and get down to business. The first job was to get t'kettle on and brew up – from previous experience on both the Artisan Bread Making and its Festive cousin, I knew that kneading dough is blooming thirsty work! Chef got a strong coffee (he needs to be fully caffeinated!) and my fellow makers had an assortment of decaff coffee and tea, and 'normal' tea.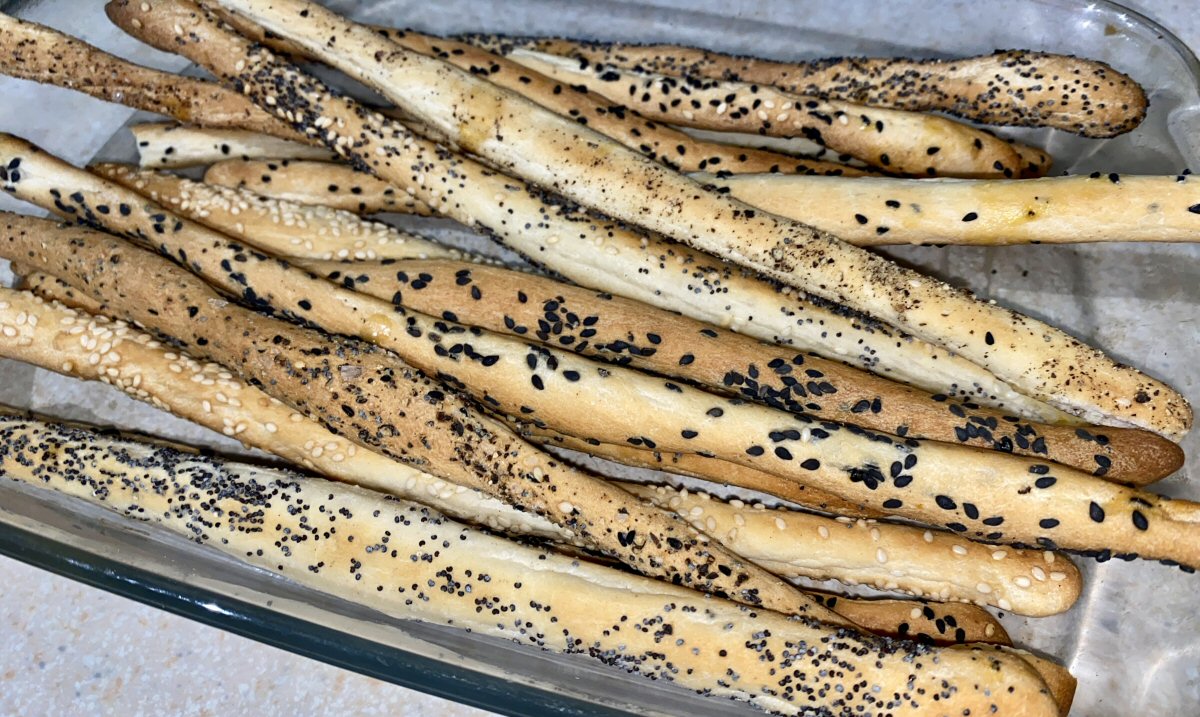 Home bakers will know that bread dough needs time to prove; fresh yeast needs to be treated with love and respect, and fed with sugar and warmth to work its magic. You can't rush this process because too much heat will kill the organisms off and you'll have bread that's flatter than a proverbial fart! And before you ask, yes, I have tried to cut corners before and ended up looking a div! At this point I'm just going to put this question out there: why don't parents/relatives/significant people of kids bake with kids? Seriously, it is a fantastic educational opportunity; you've got Biology in the fact that Yeast is a living thing, Chemistry in the fact that Carbon Dioxide is produced when the Yeast digests the sugar, Economics in the cost of ingredients and energy, and P.E in the sheer effort used to make bread!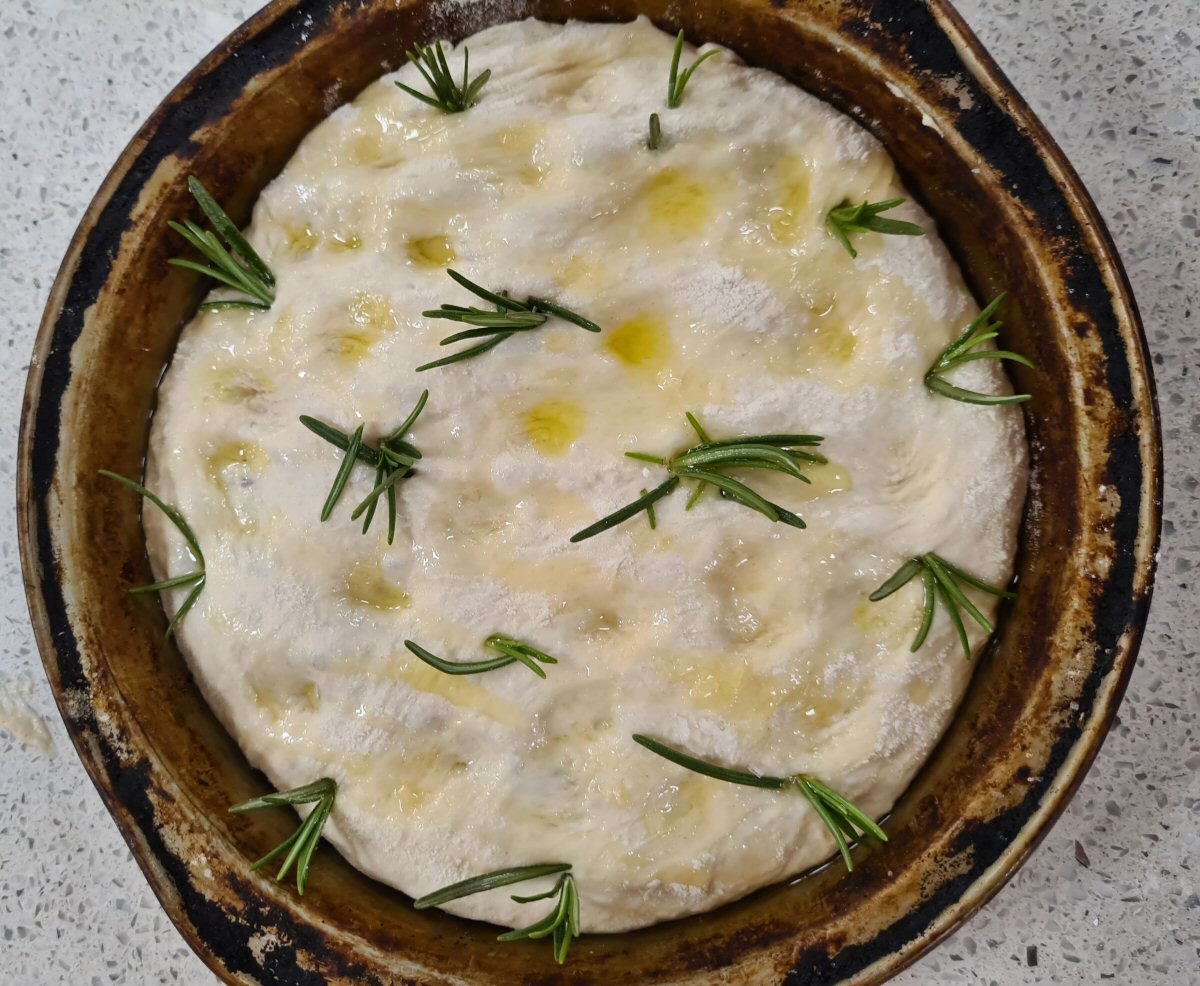 Anyhow, I digress…. back to the kitchen where we all whipped up doughs for 'Cotswold Crunch' plaited loaf, Rosemary Focaccia, Jalapeno Cornbread, Grissini (Bread Sticks), Pizza dough, and Torta al Testo with Spinach and Mozzarella. Folks, all I'm going to say is this: who needs arm day at the gym, when you can make your own scrummy bread?! Oooft, I was like T-rex when I got back to the nest; my poor arms were tired out!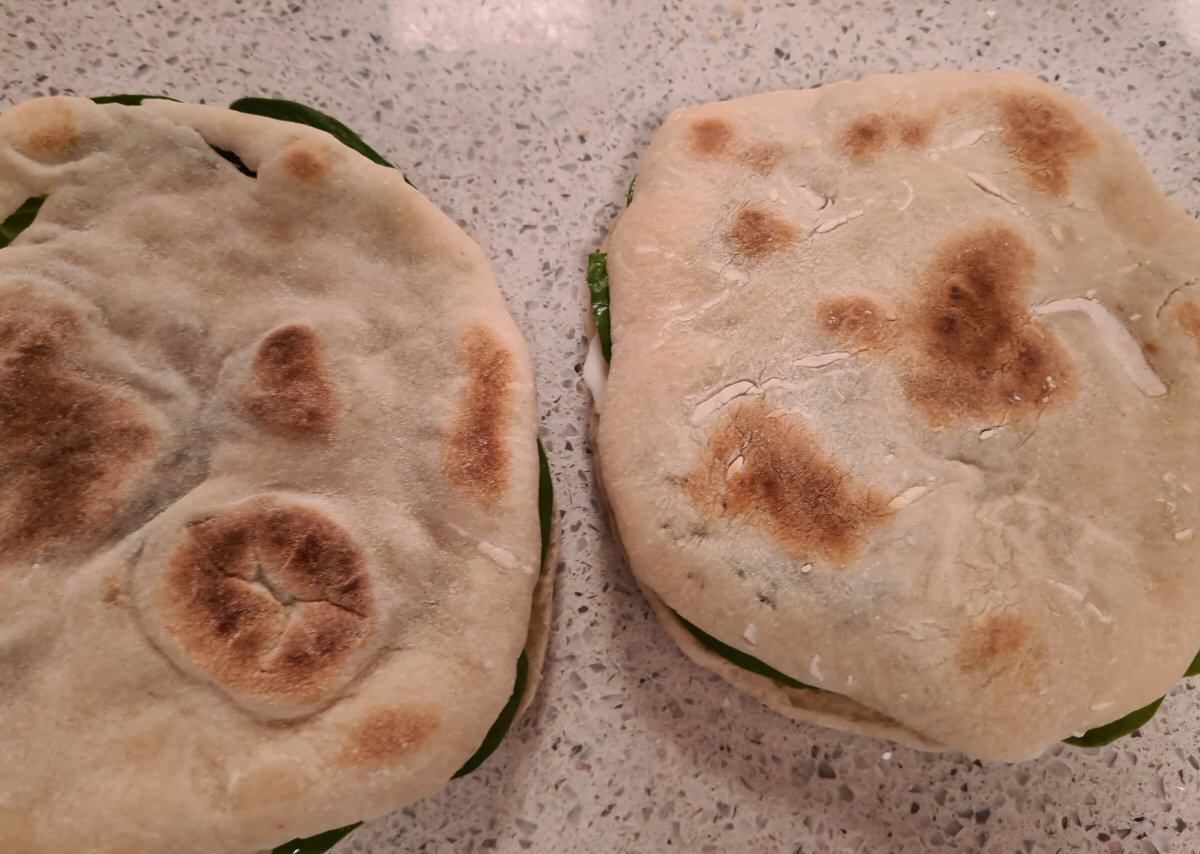 Some of the ladies I hadn't met before, and some I had (the lovely Wendy, for example :D), but there was never any lull in the conversation between us all. Sheila was opposite me on the workstations, so we were nattering away as we toiled, and that's the beauty of an experience at Coghlans – you'll always make new friends, and what's not to like about that?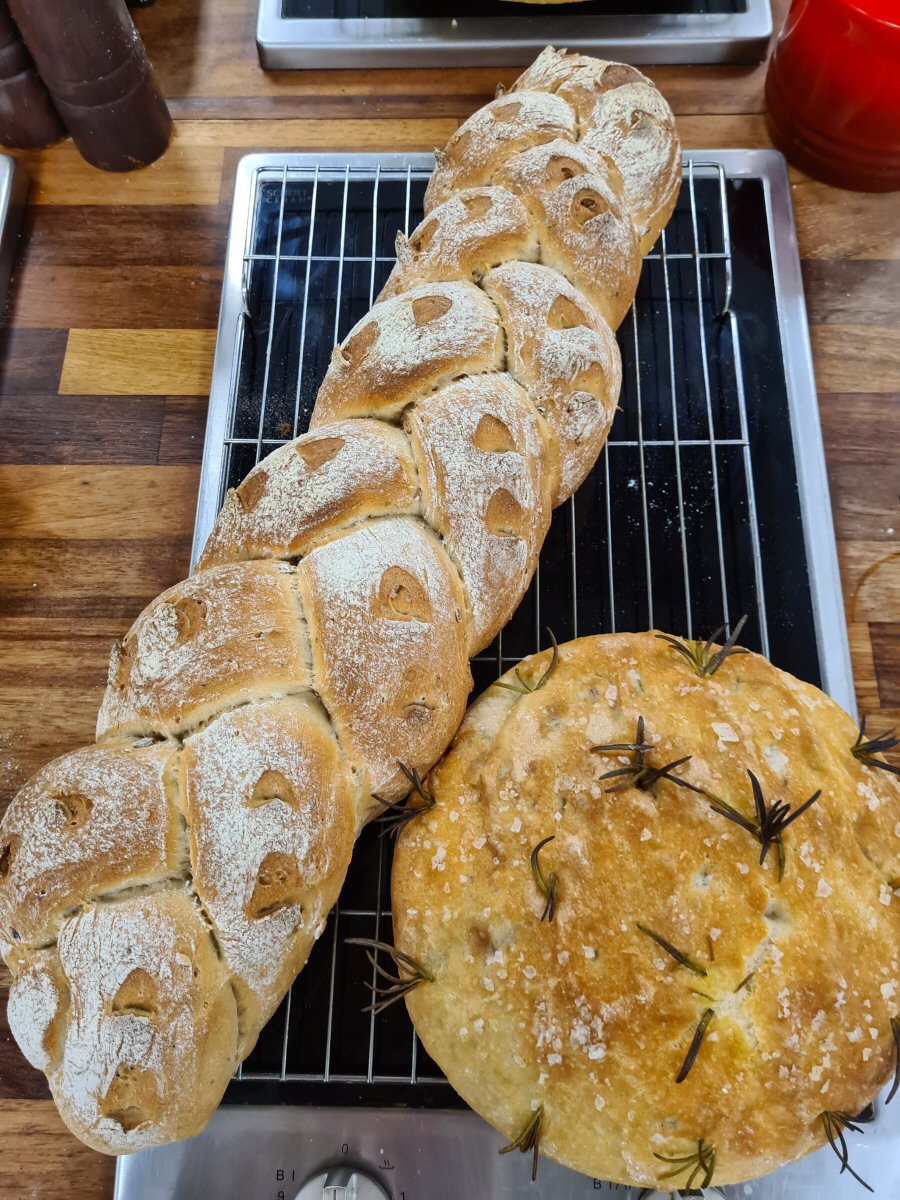 As the doughs 'proved' we were all fascinated and when the various breads went in the Miele (very swish!) ovens, we were all like kids again, peeking through the oven door and cooing excitedly as they changed colour. It's when you retrieve freshly cooked bread from its cosy confines though that that eager smile creeps over your face properly; I defy anybody not to feel happy at the sight and smell of freshly made bread! You can't beat #FreshBread and definitely not #RealBread that you've made from scratch yourself.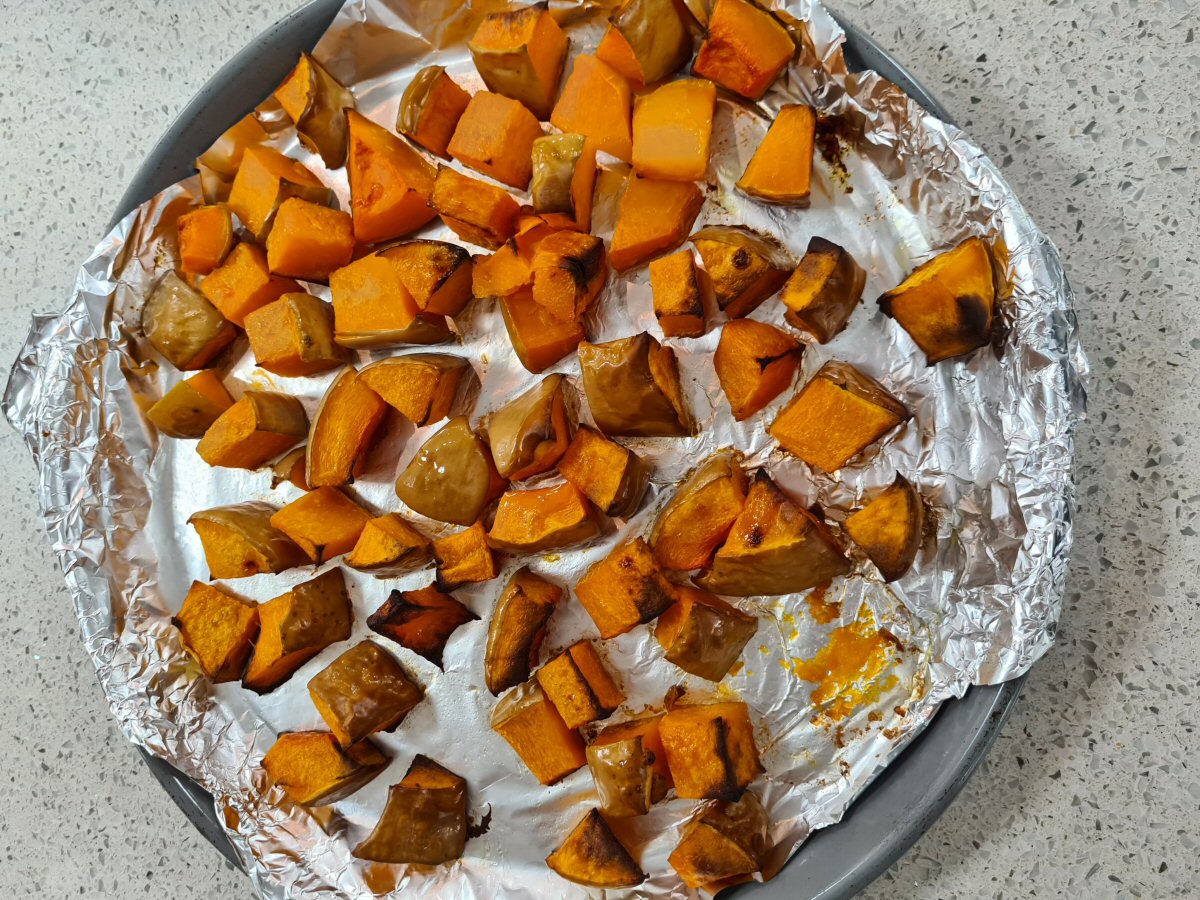 Apart from butter, what else goes perfectly with bread; yep, soup. Not just any old soup though, oh no, ones that you've made yourself from seasonal ingredients – yum, yum! Chef Lilley had got us roasting sunset-toned Butternut Squashes in the oven, chopping up onions, Chillies and sweet potatoes, and cooking off cubes of stewing Beef for the soups we were making: Chilli Butternut Squash Soup (which we were going to be blending), and Smoky Beef Goulash Soup (a chunky, hearty soup).




Oh, I forgot to mention the 'messy play' aspect to this particular course (Artisan Bread and Seasonal Soup Making); the Grissini dough is rolled into wiggly worms/snakes and then rolled into a variety of seeds - we had White- and Black- Sesame, Onion, and Blue Poppy to choose from. My work top was like a kaleidoscope, there were that many seeds all over it! Brilliant fun…with a tasty end.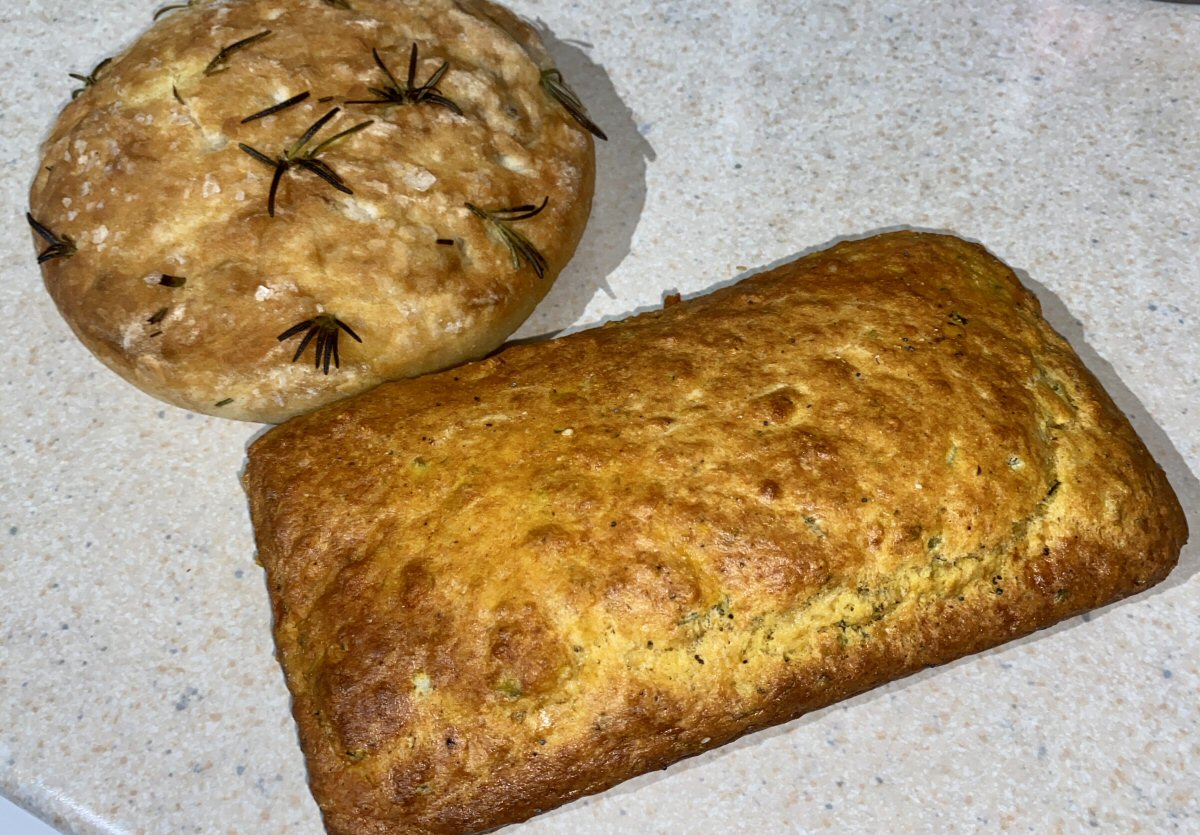 Meanwhile, the soups were bubbling away nicely and the space filled with mouth-watering aromas; I was confident that His Nibs and Fledge were going to be all over me like a rash when I rocked up with these minxes. In fact, when I think about it, the only time I get met at the door with a massive grin and the offer to carry bags is when I've been at Coghlans! On this occasion, I was more than glad of any help I could get when I pulled up on our driveway: I had two large bags loaded to capacity with 4 containers of soup (yes, really!) and no less than 6 breads, including the pizza dough that will be dinner in a couple of days' time.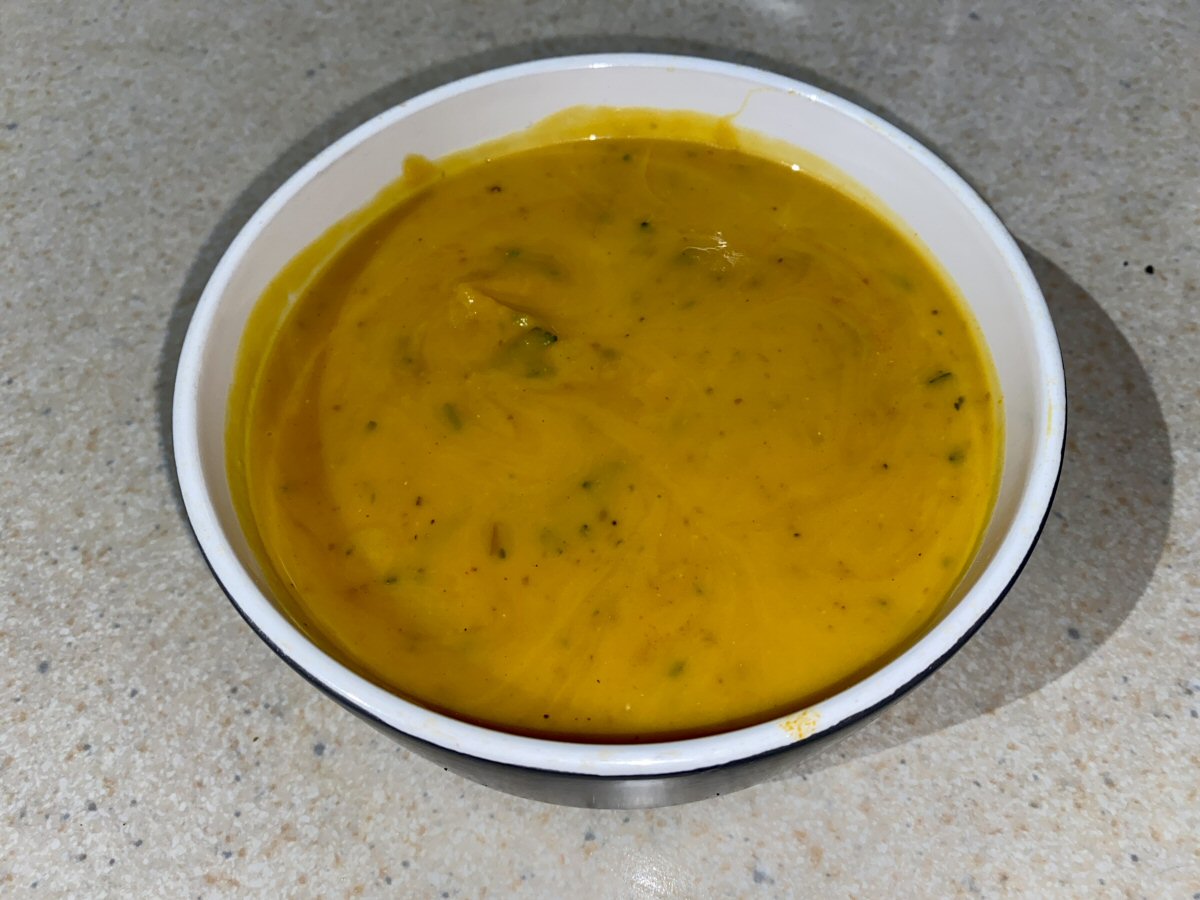 Yet again, the time had just flown by! Chef runs a tight ship, that's for sure; but with the fruits of our labour in front of us all, there were Cheshire Cat smiles at every work station. Massive thanks to the lovely Lisa for inviting me along to share the joy of #freshbread making; it was great to support the #RealBreadCampaign. Huge thanks too to Chef; Simon, you really do have the patience of a saint, and it's testament to your skill that I have never left your kitchen with anything that's less than super-scrummy – you're a legend!

To book your place on any of the experiences at Coghlans Derbyshire Wine and Food Experience Centre, give Lisa a buzz on 01246 453131 or visit the website www.cookingexpert.co.uk for all the courses and available dates.
Some form of incentive was provided to visit this venue
read more
Read Some Of Our Recent Reviews
---

Demo & Dine Event at Coghlans Food and Wine Experience, Rowsley They say you can't keep a good thing down, don't they? Well, Coghlans Derbyshire Wine and Food Experience Centre had a bit of a shake-up recently when Chef Simon left Read The Article

---

Mongolian BBQ Class With Chef Meg at Coghlans Food and Wine Experience, Rowsley What an absolutely ruddy brilliant afternoon that was!!! I love all the classes at Coghlans Derbyshire Wine and Food Experience Centre at Read The Article

---

The New Sushi Course With Chef Meg at Coghlans Food and Wine Experience, Rowsley I love doing the cooking classes at Coghlans Derbyshire Wine and Food Experience Centre, you all know that, but I have to say that the Sushi class Read The Article

---

Indian Cooking Class With Chef Meg at Coghlans Food and Wine Experience, Rowsley I love being at Coghlans Food and Wine Experience Centre; it's my happy place. I'm not the world's best cook (my eating skills are second-to-none, but Read The Article

---

East Lodge Wine Maker's Dinner By Coghlans Food and Wine Experience, Rowsley You all know that I love my food (else there'd be no point doing the blog really, would there?!), but I also like wine; imagine my joy, then, at receiving the phone Read The Article

---

Moroccan Cooking Class With Chef Will at Coghlans Food and Wine Experience, Rowsley Well, didn't I feel like the new kid in the playground? Why, you ask? because there was a new Chef at the helm at Coghlans Derbyshire Wine and Read The Article

---

Chef Simon's Farewell Class At Coghlans Wine And Food Experience Centre All good things must come to an end, they say, don't they? Well, at Coghlans Derbyshire Wine and Food Experience Centre at the Peak Village in Rowsley, Chef Read The Article

---

Wine Tasting and Cheese Pairing Event At Coghlans Wine and Food Experience Centre Bank Holidays are already fabulous, aren't they? But one thing guaranteed to make them extra special is to be doing a 'Wine and Cheese Pairing' Read The Article

---

Wine Tasting and Chocolate Pairing Event At Coghlans Wine and Food Experience Centre Over the years I've had some pretty awesome Easter Bank Holiday Weekends, but I can't recall one better than the one just gone (2023)! Read The Article

---