Classic Dishes Made Vegan at Coghlans Cookery School
---
Published On Thursday 9 Jun 2022 by Sticky Beak
See Recent Experience Reviews | See All Recent Reviews


There must be something in the air to do with me and Vegan food at the minute because His Nibs and I have recently visited the Vegan Revelation café, and then I received an invite to the 'Classic Dishes made Vegan' class at Coghlans School of Wine, Food and Dining. Chef Simon Lilley is clearly a glutton for punishment, letting me back in his swanky Miele kitted out kitchen!
One of my regular partners-in-crime, Karen, was on the station opposite me so we did our usual teaming up; we understand the way the other works, so I set about peeling the spuds for the 'Shepherd less Pie' (as we'd nicknamed the meat-free Shepherds' Pie) whilst she made the Black Pepper Vegan Pasta. For those of you wondering how you make Vegan pasta (I did, when I saw it on the class list), it's pretty easy and only needs 5 ingredients; one of which is Aqua Faba aka chickpea water.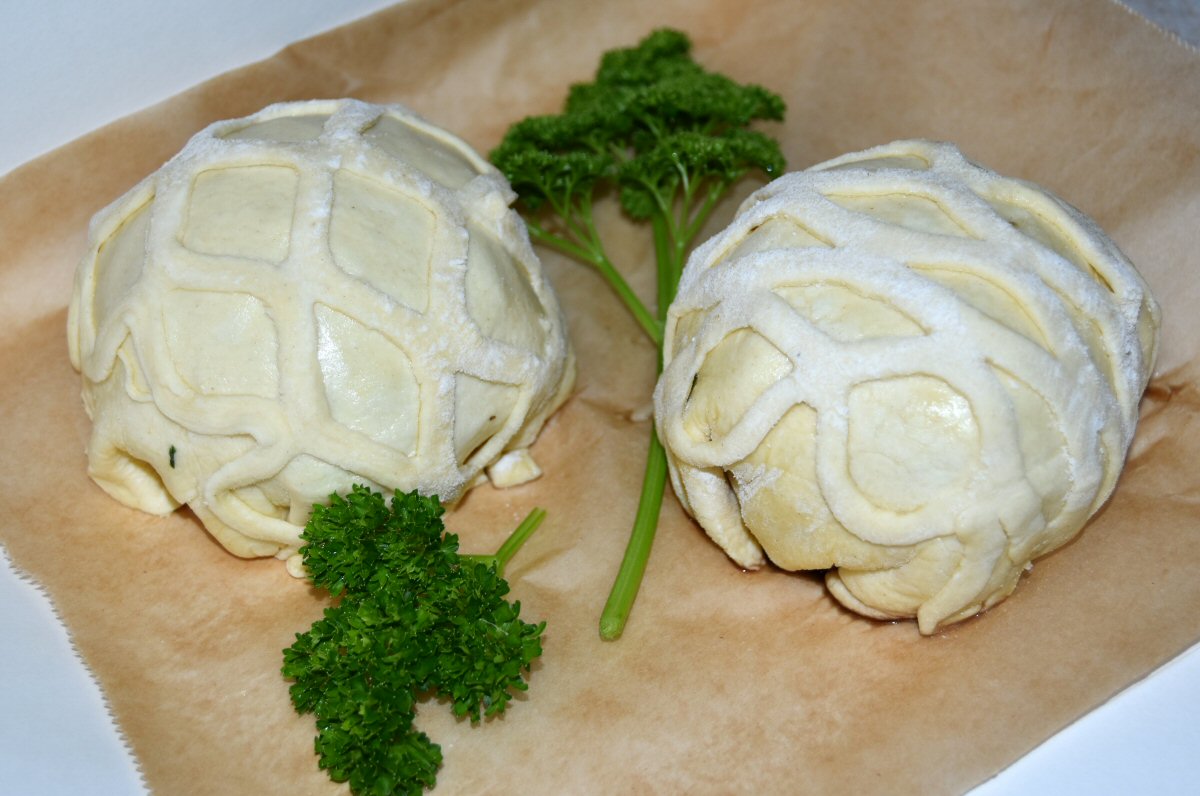 Having made the pasta, Karen put it in cling film and stood it to one side to rest and we both cracked on with making the filling for the Shepherd less Pie. Clearly recognising us as a couple of pro-cooks (!!) Chef went to make us a brew whilst we carried on stirring and seasoning. Another pan went on the conduction hob for the whole field mushrooms and the assorted fillings that were going to make up the 'Three Mushroom Wellington'. Then the Pie mix came off the hob and went into the container, in readiness for bringing home at the end of the afternoon, and as soon as we'd done that another pan needed to go on!! I tell you what, we were stirring, spooning, seasoning, slicing and chopping like whirling dervishes; the kitchen was awash with action!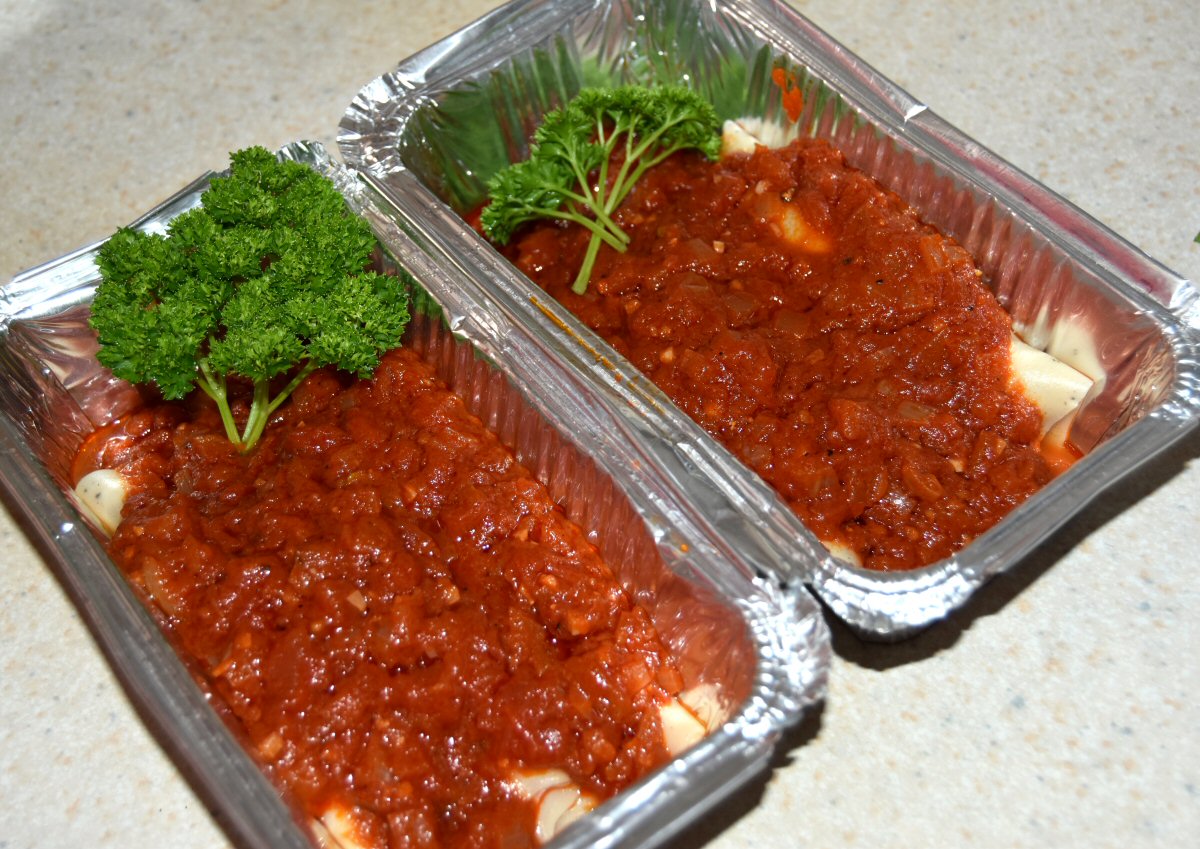 This was the hottest day of the year so far and Chef Simon took pity on us as he spied our fevered brows, putting the kettle on again for another brew. A biccie wouldn't have gone amiss either, but I'm not so daft as to push my luck with a Chef in his own kitchen! The vegan pasta had rested suitably so it was time to troop to the front of the kitchen and take turns to use the pasta maker and roll the pasta into thin sheets, which then needed cutting into square (ish, in my case!) shapes and cooking in boiling water for 1 minute.




With various components of all the dishes scattered around my workstation, and on top of the oven – sorry, Chef! – it was time to bring them all together and create Chefs' vision of 'Classic Dishes made Vegan'. The pasta got filled with a Violife cream cheese and Spinach mix and was then rolled into Cannelloni shapes and our Tomato sauces poured on top; Mushrooms got stacked and covered in pastry, and the Shepherd less Pie got topped with a scrummy Sweet Potato mixture.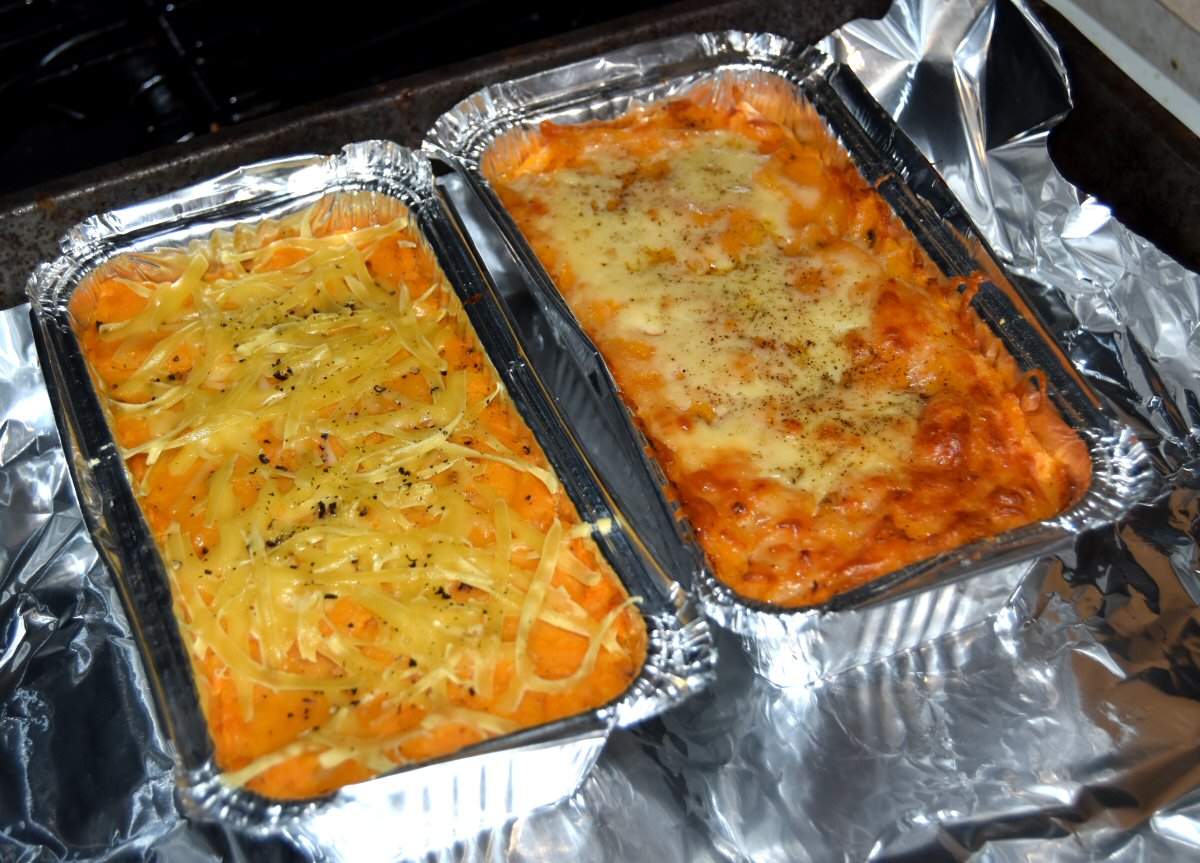 Whenever you do a class at Coghlans you can count on making plenty of food! By the time we'd dished everything up there were five large takeaway containers and a cake box (which housed the two Mushroom Wellingtons) for each of us. His Nibs is a monkey for watching me on our CCTV at the nest, struggling with bags of shopping, but you can guarantee that the second my car pulls up and there's food involved, the door gets opened and I'm welcomed with "can I get the bags for you?". Honestly, my lot are ruled by their tummies!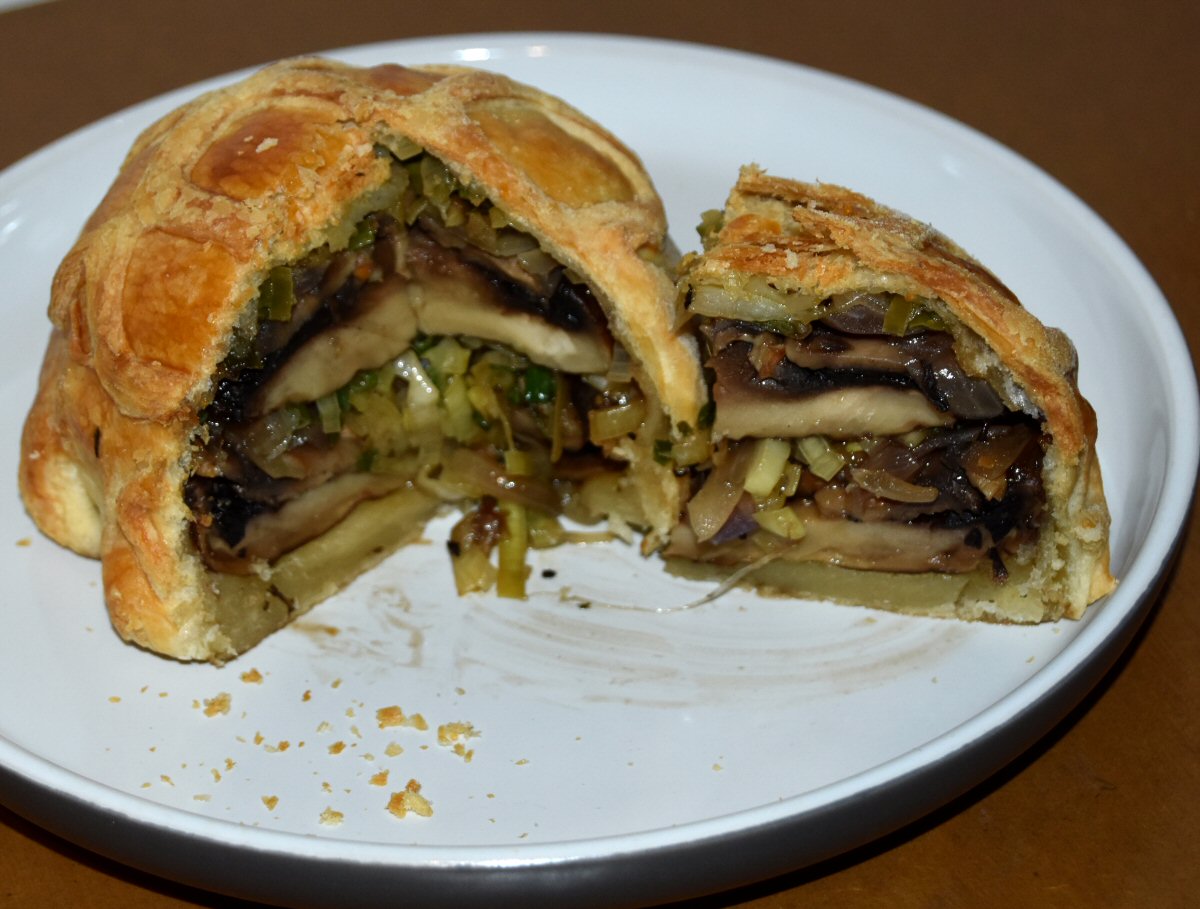 Not being a natural cook, I always get a bit anxious when it's left to me to feed the flock so it's a joy to be secure in the knowledge that, when I'm under the expert eye of Chef Simon Lilley, the food I make at Coghlans will hit the mark at home. Sure enough, when all the dishes came out of my oven and were dished up onto the plates, Fledge and The Man both grinned happily... and the smiles turned into 'oohs' and 'aahs' as they took mouthful after mouthful of piping hot, delicious morsels. The only thing I didn't like was (surprise, surprise!) the vegan 'cheese' that I'd grated on top of the Shepherd less Pies; I'll stick with my regular dairy variety, thanks. Other than that, the food scored maximum marks with us all – I should just say that the vegan cheese reminded me of Dairylea, and I can't stand that stuff, bleurgh!! The Three Mushroom Wellington I could eat all day though! Full tummies are guaranteed with this spread, make no mistake.

Top Marks for another great class, Chef. Hot Wings awarded again to Coghlans.
Some form of incentive was provided to visit this venue
read more
Read Some Of Our Recent Reviews
---

The Summer Picnic Class at Coghlans Cookery School I'm just going to come right out and say it; I made some goddamn sexy food at Coghlans Cookery School the other day! Yes, me. I did it! Ok, so it wasn't a solo effort Read The Article

---

Easter Egg and Chocolate Truffle making at Coghlans Cookery School You all know that I love attending the classes at Coghlans Cookery School, so I was very excited to get an invite to the Easter Egg and Chocolate Truffle making Read The Article

---

Portuguese Cooking at Coghlans Cookery School, Stancliffe Hall There's nothing I love more than spending a few hours at Coghlans School of Wine, Food and Dining at the beautiful Stancliffe Hall. Jordan North has Turf Moor as his Read The Article

---

A Day Of Tuscan Cooking At Coghlans Cookery School I was, once again, back in my happy place; Coghlans School of Wine, Food and Dining. This time I was here to do a full day cookery course, something I have Read The Article

---

A Sunny Afternoon At The Fuddy Duck Brewery, Boston, Lincolnshire The Man Bird and I had gone to visit friends in Lincolnshire and they wanted to show us the local brewery where our Christmas present from them (Gin) had been made. Read The Article

---

Trying Out The New Moroccan Cookery Course At Coghlans Cookery School Once again, the lovely team at Coghlans School of Wine, Food and Dining had kindly invited me along to one of their fab half-day cookery classes; this time it was Read The Article

---

An Indian Cookery Class at Coghlans School of Wine, Food and Dining Both The Man Bird and I have had our first Covid vaccinations and been out to eat, so when the invitation to attend a half-day Indian Cookery class at Coghlans. Read The Article

---

Chocolate Truffle Workshop At Coghlans Cookery School, Darley Dale Clearly my mischief battery needs recharging, as I got asked back to Coghlans Cookery School in the grounds of Stancliffe Hall!! I'd been in the swanky all-singing, Read The Article

---

French Cooking At Coghlans Cookery School, Darley Dale I cannot tell you all how fantastic it felt to pull into the car park at Stancliffe Hall and admire its autumnal splendour as I waited to go in and take my place within the kitchen. Read The Article

---