Dinner At The Mussel and Crab in Tuxford
---
Published On Friday 5 Nov 2021 by Sticky Beak
See Recent Dining Out Reviews | See All Recent Reviews


The Man Bird and I had a recent short break at Centerparcs' Sherwood Forest site, and fancied eating off-park for a change. His Nibs duly got on t'interweb and did some poking about for eateries in the locale, coming across a seafood restaurant at Tuxford called The Mussel and Crab as he scrolled through the pages. Not being the biggest fan of seafood, he checked the menu to see that there were other dishes available, and I'm pleased to report that meat eaters are well catered for too.
We set off in the jalopy on the short 11 mile journey from CP to Tuxford, finding the Mussel and Crab with absolutely no trouble whatsoever. There is plenty of on-site parking and you certainly aren't going to miss the place – it's painted in a pale, sky blue colour that's clearly visible from a way off!

Inside, your eyes have to get used to the dimmer light, it's on the darker side of most venues standard lighting levels, but not in a gloomy way – more an atmospheric vibe kinda thing. We were greeted warmly by a lovely young man behind the bar who simultaneously got our drinks sorted whilst checking our reservation; nice time management. We were asked to take a seat in the bar area and decide what we fancied to eat from the menu choices; our order would be taken here, and then we would be escorted through to the restaurant.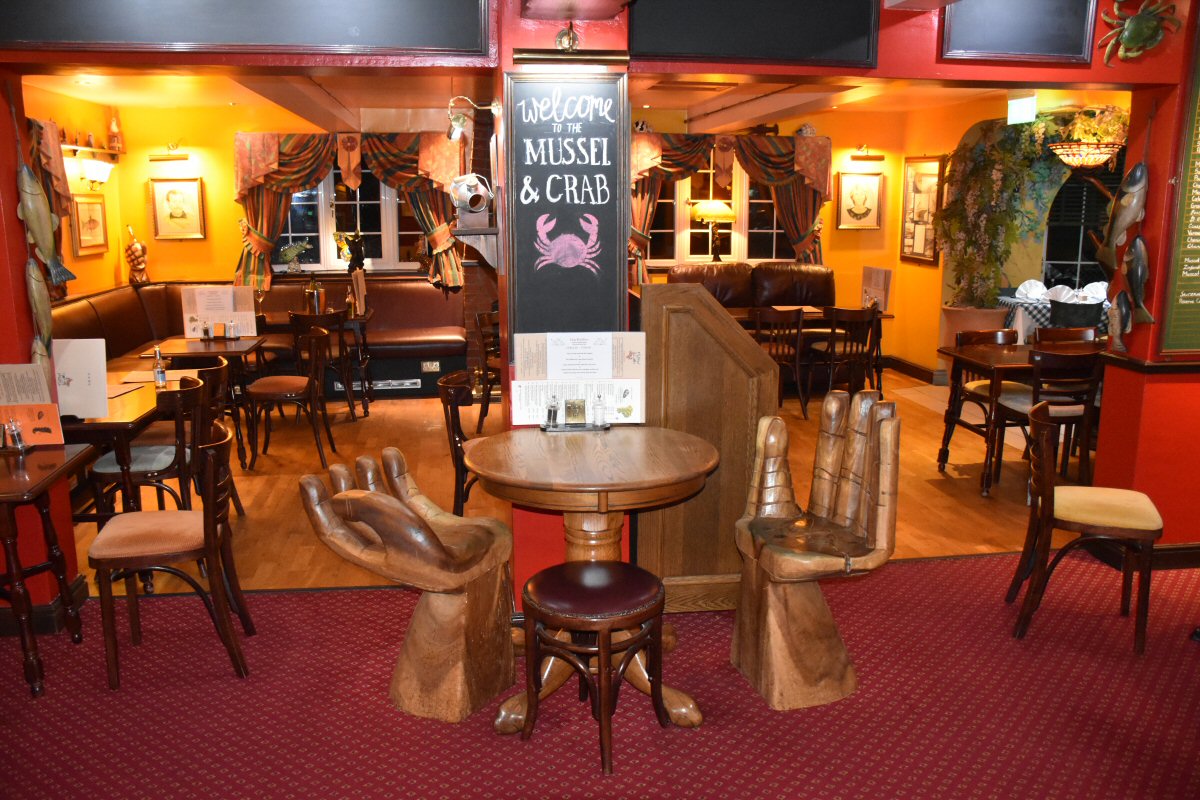 Just to the side of the bar was a space known as the 'Italian area', decorated very much in a Mediterranean style: tiled floors, blinds at the window and blue and white cloths on the tables. I particularly loved the large Mermaid and Dolphin lamp that graced the doorway to this chic nook, and was a smidge sad when we were directed to another space within the Mussel and Crab.




The main restaurant area is nice enough (spotlessly clean) but is stuck in a bit of an '80's rut decor-wise, I personally think. There were chintzy, floral, Laura Ashley-esque curtains at the windows, flower shaped wall lights to provide an orange/amber glow, and burgundy patterned carpet that was tonally matched by the pale pink cloth that overlaid a white one on the tables. As I say, the space was beautifully clean and cared for, but it needs a bit of zhuzh to bring it into this century.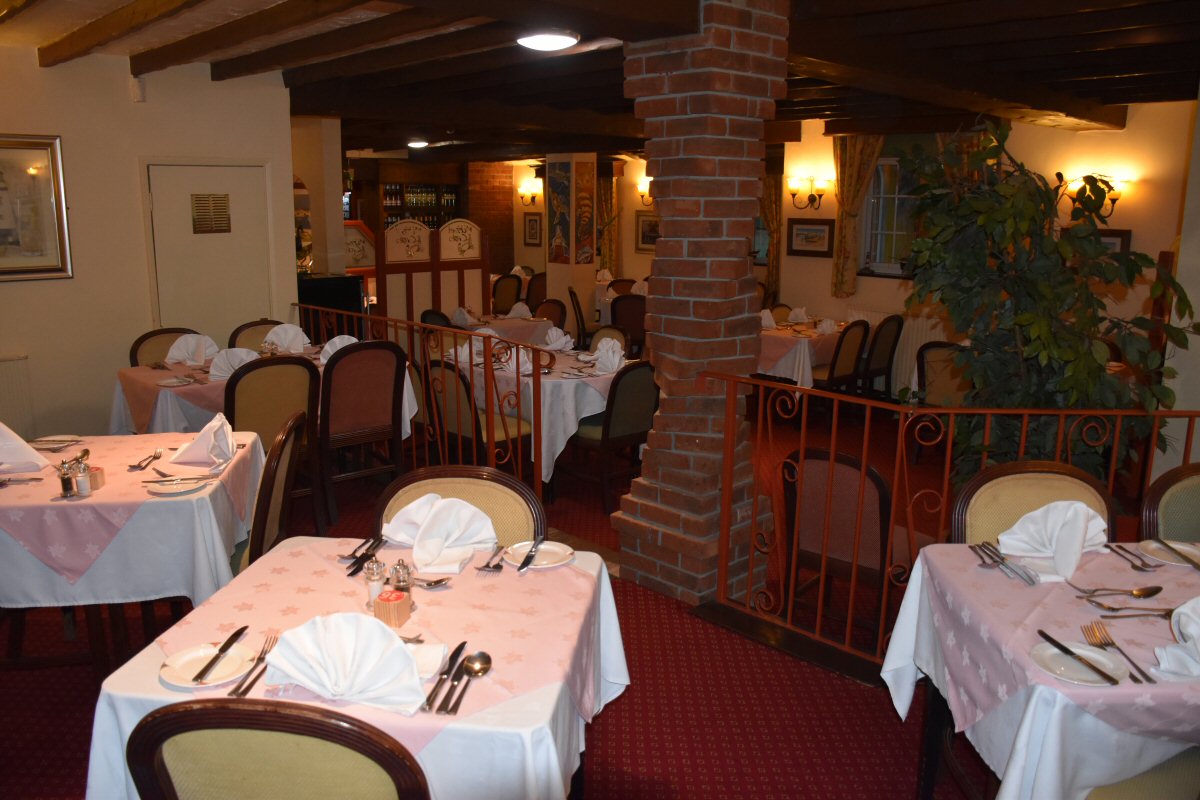 Our lovely server made sure we were comfortably seated and returned shortly after with our starters: Salt and Pepper Squid (£ 8.50) for The Man; Salt Cod, Smoked Haddock and Salmon fishcake (£5.95) for me. My first choice had been the Shetland Mussels, but these were off the menu because Chef rejected them from the supplier for being too small – good man!!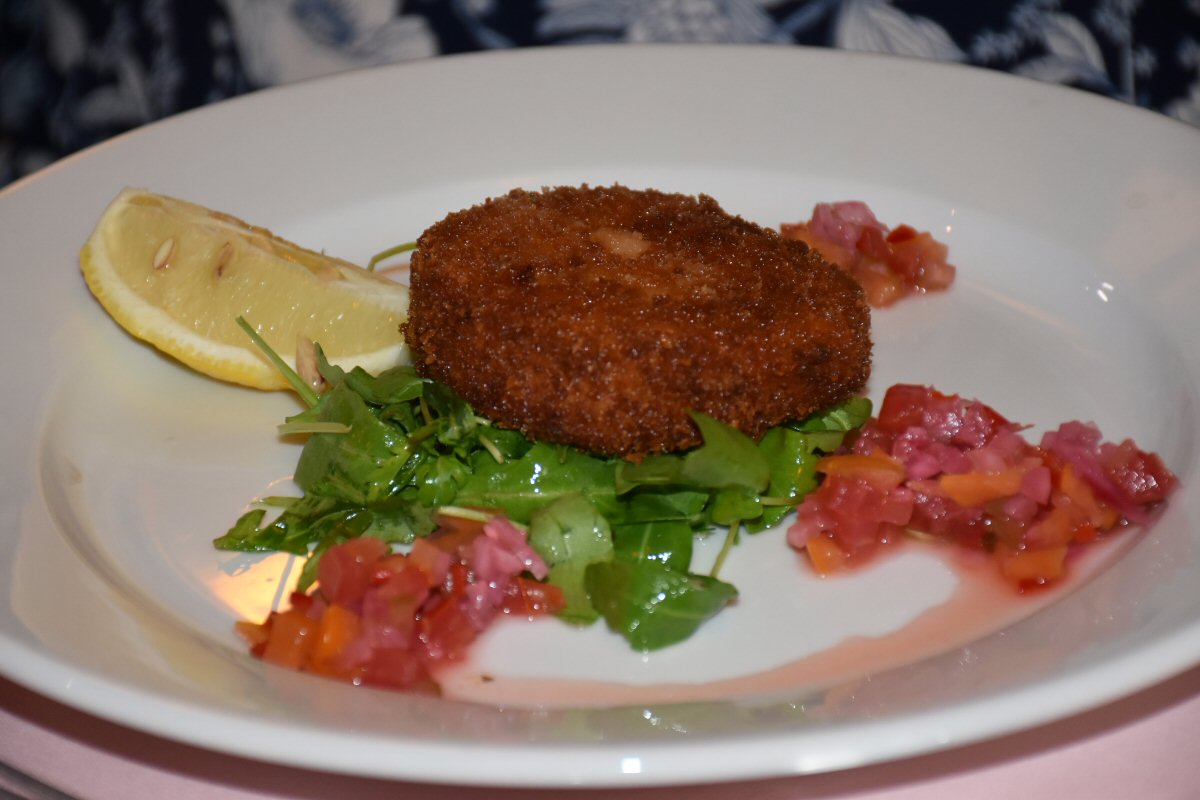 My Fishcake came with Rocket leaves in an Olive oil and Lemon dressing and a Red Onion, Tomato and Pepper Salsa, whose crunch and texture I was very much appreciative of. The fishcake was undeniably tasty, but there was too much mashed Potato in it for my personal taste; it made it unnecessarily sloppy on the fork so that it kept slipping off when I tried to move it to my mouth. I like a Chef-made Fishcake to be chunkier and more distinctive than a mass-produced one, and I couldn't help but be a bit crest-fallen at this one's texture given how nice its taste was. I got a fab peppery bounce from the Rocket leaves, revved-up with the bright citrus punch from the Lemon in the dressing and from the fresh wedge I'd squeezed over the Fishcake.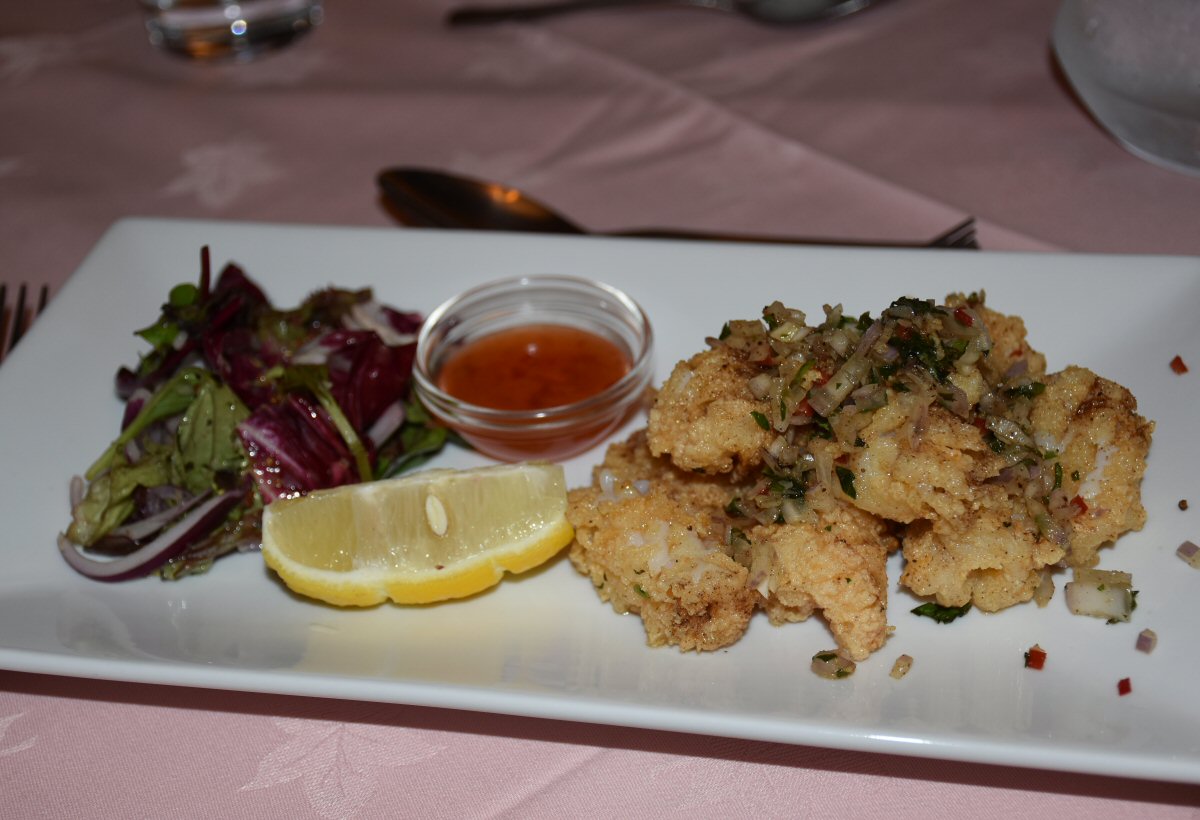 His Nibs was happily chowing down on his large pieces of fried Squid and offered one up for me to try. The Squid was an absolute dream to eat: sweet, succulent and uber-tender; shame the same can't be said for the batter. The first taste I got was of flour; the batter hadn't been fried long enough, or the oil hot enough, to maximise its crispness and colour it fully golden, so the result was a bit hit-and-miss. The Man Bird hadn't noticed this, but once I'd pointed it out he agreed with me; I felt like a right 'Debbie Downer' bursting his bubble like that! It was a shame the seafood had been let down this way, but it needs acknowledging because it isn't a cheap starter option. Saying that, the seasoning in the batter was spot-on and His Nibs got all the spices coming through nicely on his palate.

The friendly young lady who'd been assigned our table was doing a cracking job of looking after us: she checked we were enjoying our food, made sure we had drinks and did everything with a smile and a bit of chit-chat.

Regular readers of the blog will know that I'm a seafood fiend, so when I spotted Cromer Crab Thermidor on the menu I knew that this was the chap for me (only male/cock crabs are served, due to them being larger and meatier). At £29.95, it is head-and-shoulders the most expensive marine item on the menu, so I was praying it would be worth the money! The Man Bird opted for the Blade of Beef (braised with 5 spice, Garlic, Rosemary and Thyme here), a dish he'd been introduced to by Chef Karl Tyler of The Dapper Spaniel at Rolleston, back when Karl was a private Chef for the company, La Belle Assiette, which came with Creamy Mash, Roasted Root Vegetables and a Red Wine Sauce (£14.95). A separate dish of Garden peas was also brought out for The Man and they added a pop of colour to the plate.




Those with a heartier appetite will certainly be happy with the amount of Beef served by Chef at The Mussel and Crab; the Blade of Beef was served in a round that was generous in girth as well as depth (minds out of the gutter, everyone, please!) and had a taste to match it, in terms of richness. This was a total pleasure to eat, so The Man said. I tried the root vegetables and they still had a hint of firmness left and lots of flavour, thanks to them being in season. My only criticism would be that the Potato was under-seasoned for me, although His Nibs defended it saying that there was more than enough seasoning in the Red Wine sauce to compensate. It was his choice, so enough said.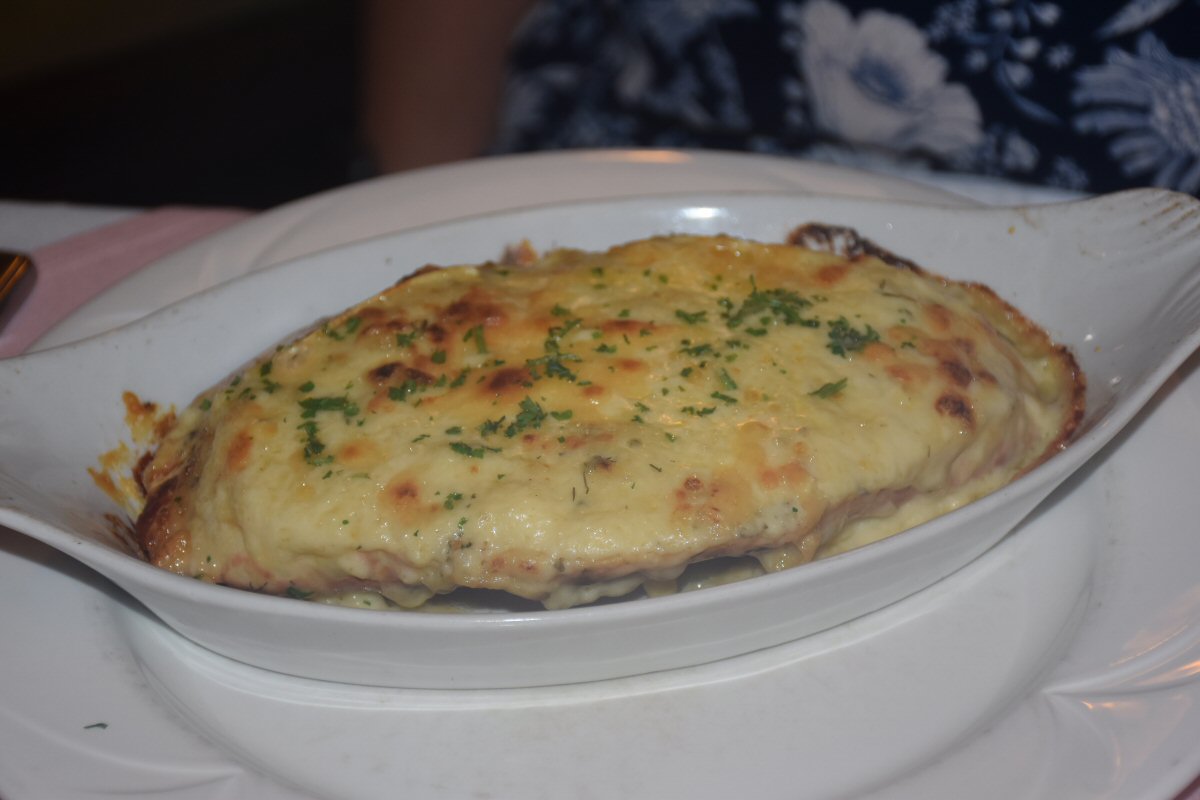 I have to say that when I was presented with the Crab Thermidor my face lit up with joy; the massive Crab shell had been stuffed with the seasoned Crab meat and had a gorgeously golden, oven-cooked Cheese crust topping it. Something so simple looked absolutely stunning to me as it lay regally on the classic white plate, and I reverently took in its beauty with due respect before delving in. My palate swooned as that first mouthful hit it; sweet, with a light Ozonic, salty tang at its periphery, sublimely juicy and totally mesmerising. A squeeze of fresh Lemon and the addition of zingy Black Pepper enhanced the character of the crustacean brilliantly and I savoured each mouthful.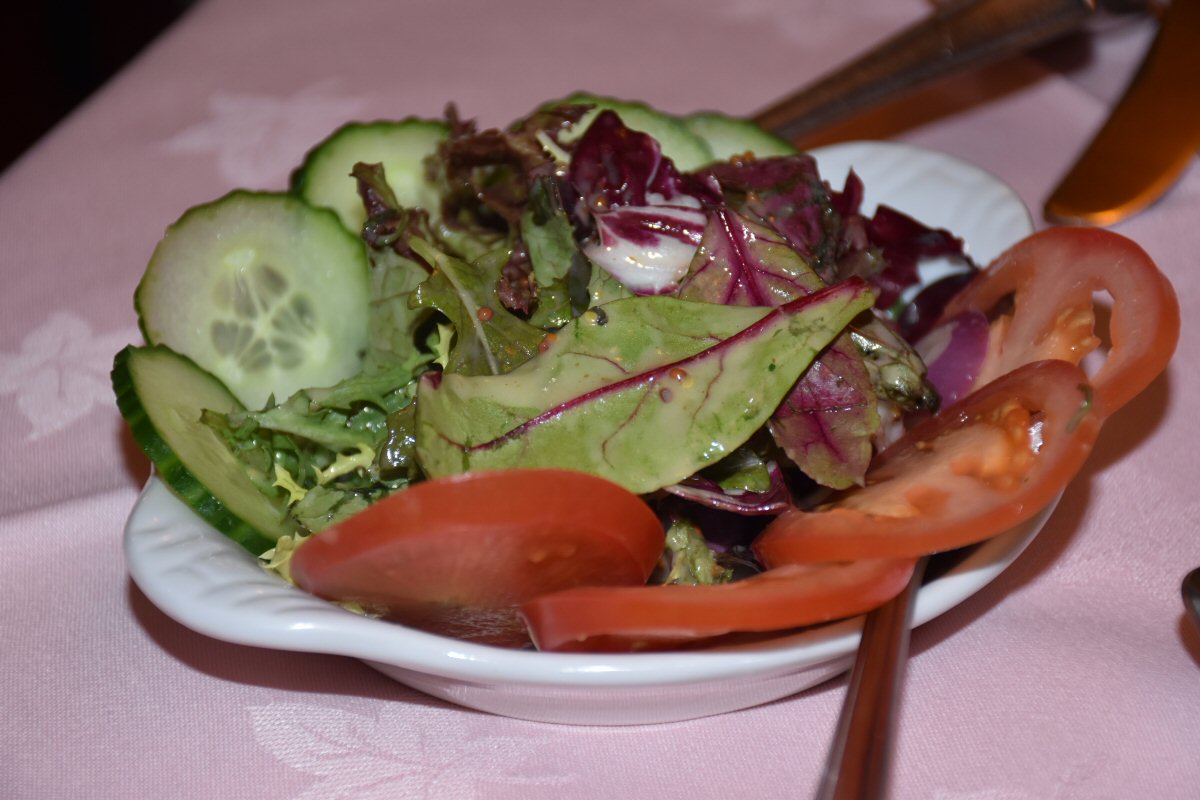 This dish usually comes with a choice of Potatoes, but I'm not a massive fan of the 'spud' so I substituted it for a side salad instead, which turned out to be a genius move. Mixed leaves, Tomato, Cucumber and Red Onion had been carefully arranged in an oval bowl and were lightly drizzled with a delicious Honey and Mustard dressing which went wonderfully with the seafood star of the show. Pricey, undeniably, but justified in this case.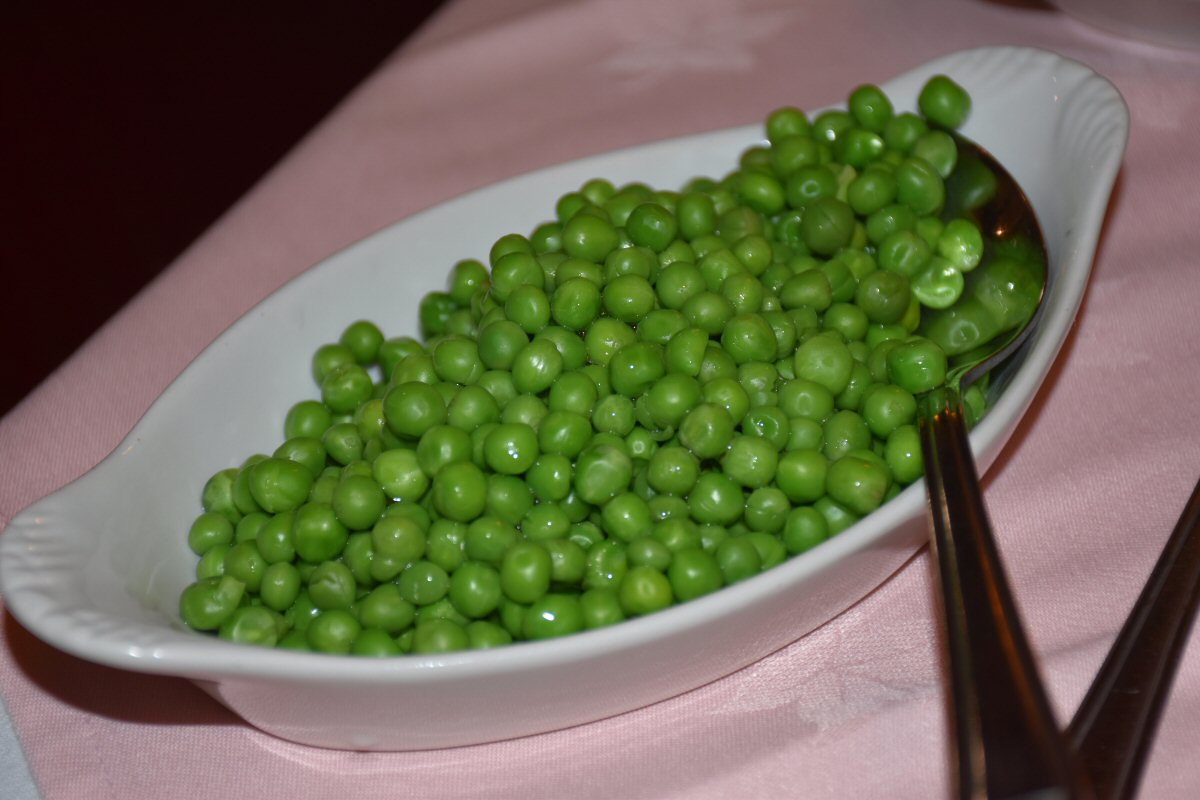 Thanks to the generous portion size of the main courses, neither of us could quite justify having a pudding, so we settled on a pair of black coffees instead. After a nice meal you need a robust (but rounded) bean and the one at The Mussel and Crab in Tuxford was just the ticket, bringing our meal to a pleasant conclusion. Throughout our evening, we couldn't have wished for a nicer server - the young lady (whose name I shamefully forgot to ask!) had done everything in her power to ensure we'd had a super time.

Before we left, we were treated to a quick tour around the venue to make sure that we saw all the different nooks and crannies that serve to create an inviting ambience to diners. I hadn't noticed the (tucked away) area that seats about 20 guests; what a perfect space for an intimate party or occasion dining!

Hot Wings given to this Tuxford team; whilst there are undeniably things that need updating, it doesn't detract in any way from the tastiness of the food. Seasoning is a very personal, subjective thing, so please take any pickiness on my part as just that: MY part; you may well (like The Man) disagree, and that is your prerogative. In terms of cleanliness, friendliness, choice of drinks and dishes, you can't fault The Mussel and Crab and that is why I'm happy to recommend it.
No incentive was provided to visit this venue
read more