A Day Of Tuscan Cooking At Coghlans Cookery School
---
Published On Tuesday 10 Aug 2021 by Sticky Beak
See Recent Experience Reviews | See All Recent Reviews


I was, once again, back in my happy place; Coghlans School of Wine, Food and Dining. This time I was here to do a full day cookery course, something I have never done before, and I'll admit I was a little bit nervous; would I be able to concentrate for all those hours? Although lockdown 3.0 is over, the team at Coghlans are still maintaining several health measures: temperature check on arrival, use of face masks when moving around the venue and a one-way system within the kitchen.
Steve The Magnificent (STM) was there to usher the class participants in one at a time and do the temperature check before escorting each person to their work station. Disposable aprons are still in use too, rather than the swanky Coghlans ones – but one day we will be able to get back to 'normal', of that I remain hopeful. Chef Simon Lilley had originally written this course back in March 2020, shortly before the first lockdown came into force, and sadly never got to deliver it until this occasion. He referred to us as his Guinea Pigs, which was ok, but I prefer the term 'trail blazer' myself, it sounds cooler!




With no messing about, it was time to get stuck in and begin making our salt-less bread: Pane Sciocco. This needs a bit of prep time so Chef had started the Poolish (a bit like sourdough starter, but only done the day before, or at least a minimum of 12 hours) so we combined the other ingredients with it and gave it a jolly good kneading for 5 minutes to develop the gluten. I tell you what, my arms were fair aching; who needs gym classes when you can bread make?! The Pane Sciocco needed 2 hours to ferment, which gave us plenty of time to get on with the dishes on the course; namely Chicken Liver Crostini/ Crostini Neri, a classic Tuscan appetiser and the creamy component of the Zuccotto (Tuscany's take on Tiramisu) which required refrigerating for quite a while.




Myself, June and Paul (mum and son) were chopping, slicing and sautéing our little hearts out – our other class member had had to pull out, sadly, at short notice, but we made quite the trio. As we worked steadily, we chatted away happily amongst ourselves and also with Chef and STM who, bless him, kept us supplied with bottled water and washed our dirty utensils up. With the Chicken Liver Crostini niftily blitzed up and popped in the fridge, it was time to turn our attention back to the Pane Sciocco. We diligently kneaded it again and shaped it into two balls, before covering it and leaving it for an hour; this provided the natural time to break for lunch, a two course affair cooked by Chef Lilley himself.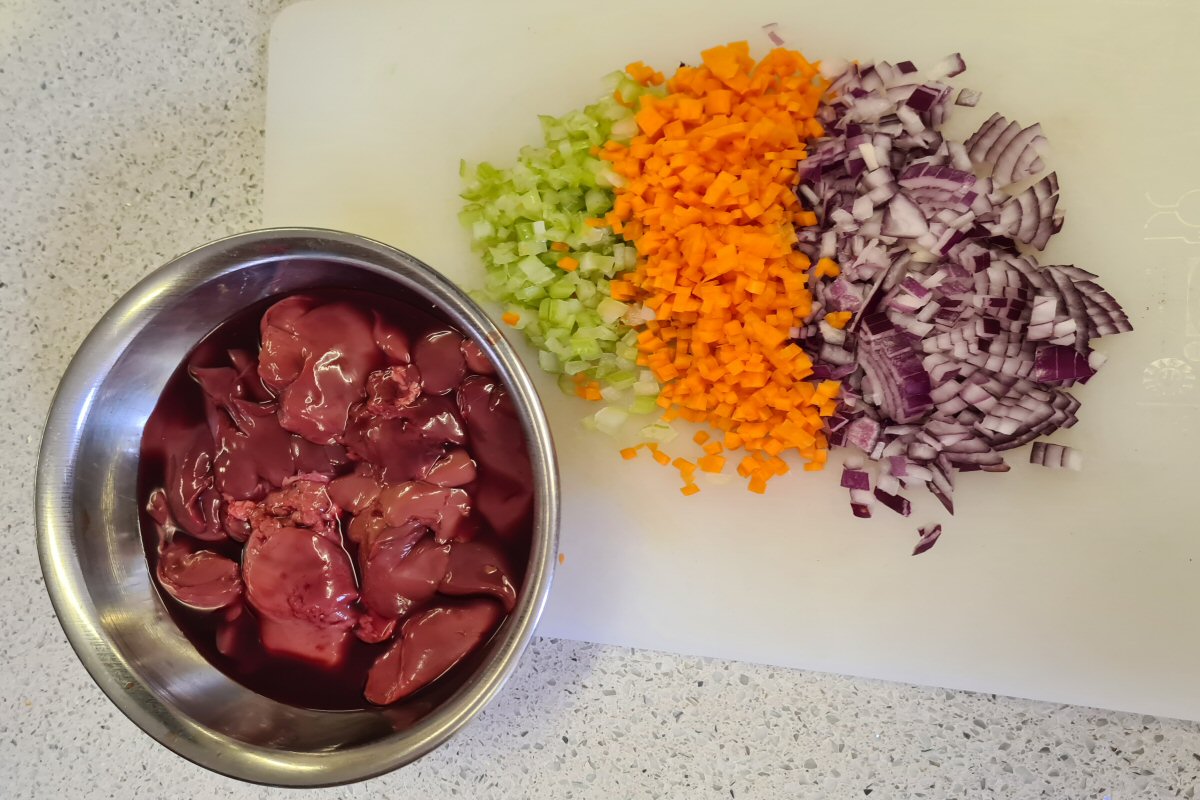 STM had set the table up for us in one of the rooms within the schools' building and we helped ourselves to water whilst Steve brought in the first course, Salmon fillet on a bed of crushed New Potatoes with Tenderstem Broccoli and Hollandaise sauce. As you would expect from a Master Chef of Great Britain (which Chef Lilley is), the food was absolutely delicious; perfectly cooked and classically presented. Our dessert was an Iced Orange Parfait with fresh Strawberries and pieces of freeze-treated Raspberry served in a beautifully shaped glass that enhanced the elegance of this fresh, clean morsel. I adored the duality of the Orange in this sweet course; my palate got the bitter oil notes as well as the sweeter flesh, which was represented by the teeny-tiny capsules that make up the segments. The trio of fruits complimented each other superbly; none vied for more attention than the others, which made for a lovely balanced experience in the mouth.
I was very thankful that the lunch, whilst hearty and filling, hadn't been heavy; I couldn't have concentrated if I'd been in a 'carb coma'!! As it was, I was chomping at the bit to get back to my station and kick on with finishing the bread, start making the Cacciucco Fish Stew (a specialty dish from the Port of Livorno in Tuscany) and finish assembling the Zuccotto. The trail blazing trio (as I decided we were to be called for this article) had soon popped the bread dough into the pre-heated oven – thanks Chef! –and started cooking off the vegetables in the Cacciucco before adding the 5 types of fish to it later on. Apparently, fact fiends, each 'C' represent a type of fish or seafood, so we added 5 different varieties to our pans: Salmon, Mackerel, Mussels, King Prawns and Cod on this occasion. Chef Simon had wanted to get Red Mullet, but it wasn't available; never mind, it's an excuse to have a play around with different combos when I next make it at home.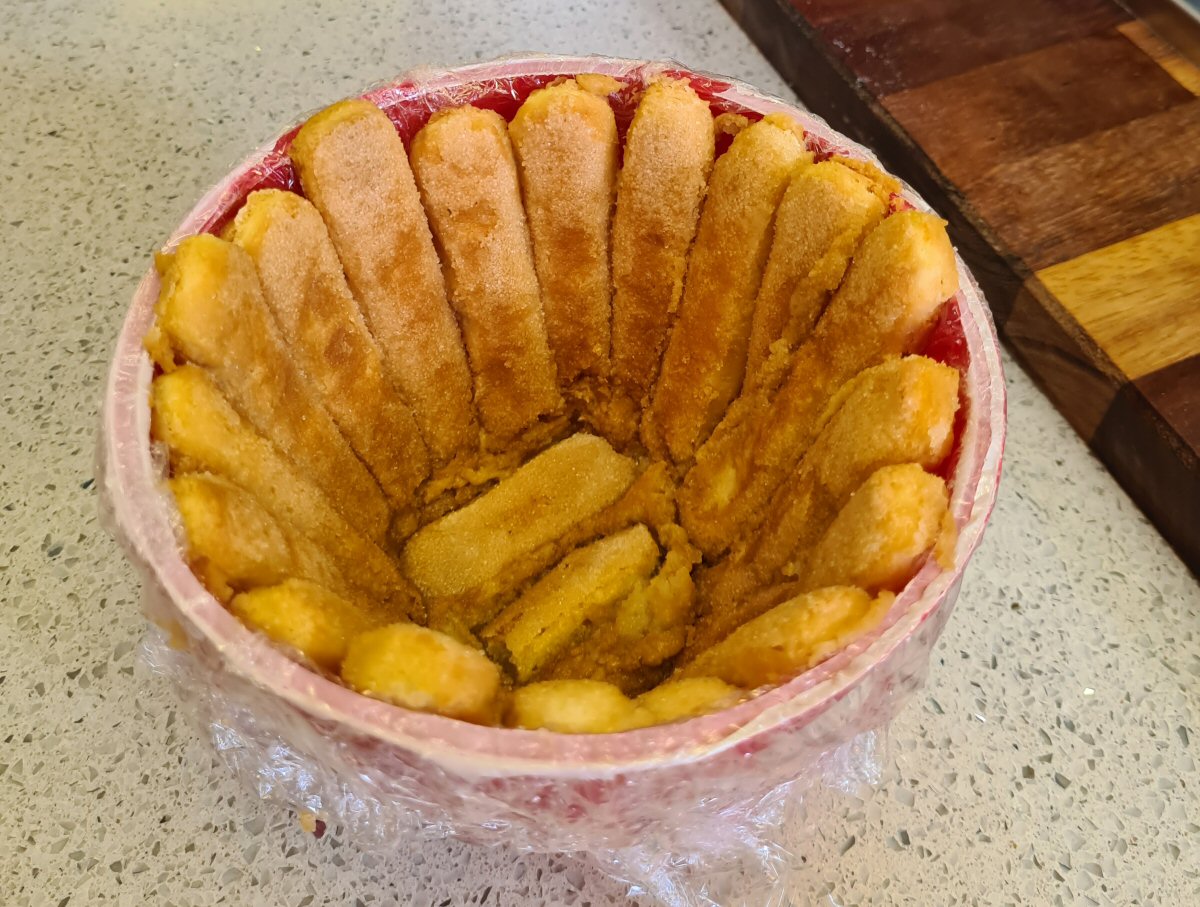 For our Zuccotto we had to line a bowl with Amaretto-laced sponge fingers (I will admit to sampling one or two; man, they were good!), and the trick is to pack them in as tight as you think you can get them and then add a few more for good measure. The idea is to create a leak-proof outer for the creamy mixtures that go inside, and then seal it all in with another layer of sponge fingers on the bottom.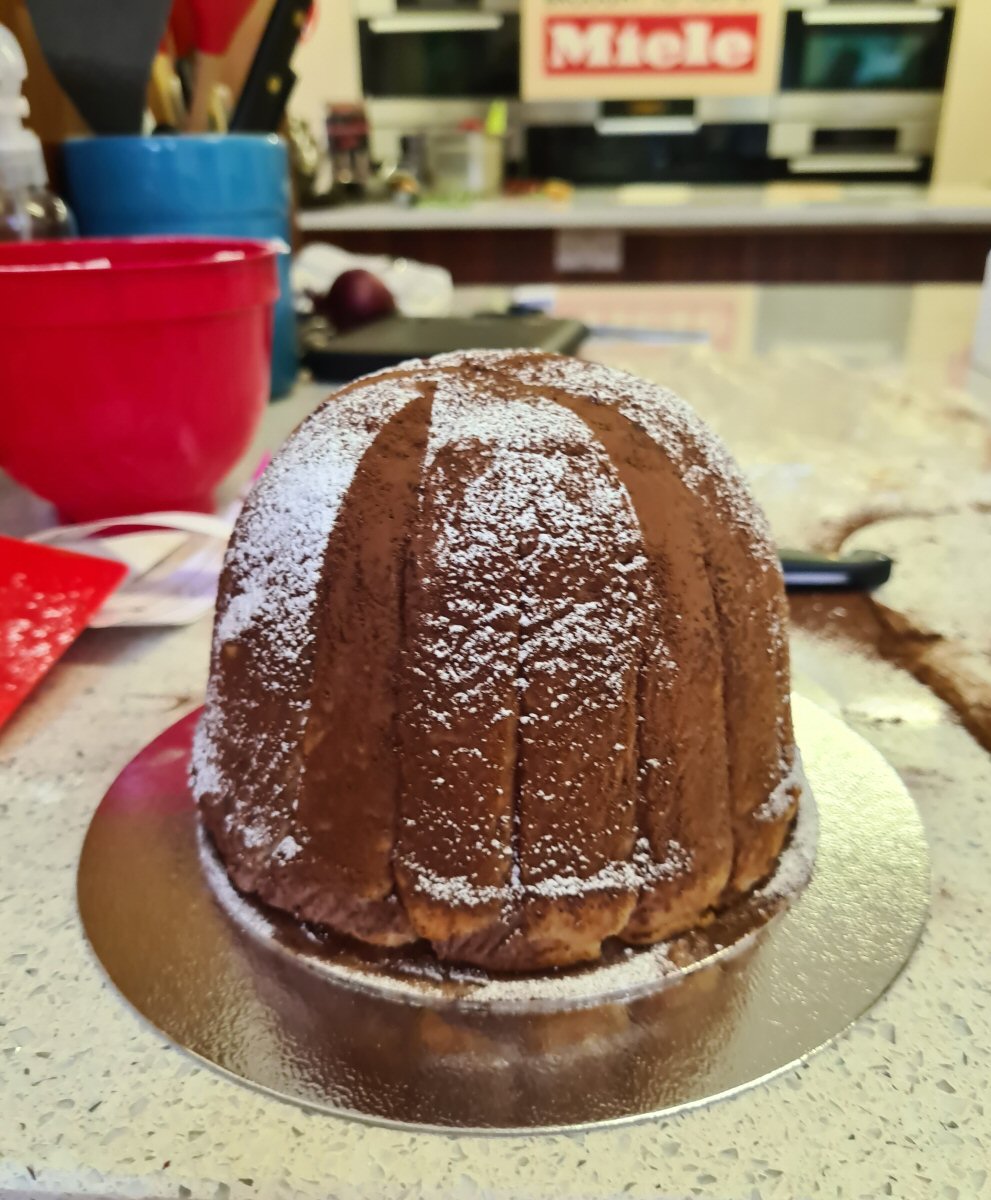 The next couple of hours again passed in a blur; well they do say time flies when you're having fun don't they? Don't get me wrong, it was hard work concentrating for such a long time, but I was having an absolute blast. I have done several courses at Coghlans School of Wine, Food and Dining and I have never failed to make friends and have fun, which I was worried about when I did my first class – especially as I tend to fly solo when doing them. There is a more unhurried, relaxed feel to the full day courses, probably thanks to the fact that you have a set lunch break and food provided, but you make just as much food on both types of course so I guess it's down to how much time you have spare as to which one you do.

With everything cooked and ready, all that remained was to decant the dishes from pans and bowls into the containers and boxes that Coghlans supply. One thing we did learn from this inaugural Tuscan cookery course was that the Zuccotto is a bit too high for the cake box dimensions, so we had to protect it as best we could and pray that our driving was good enough to get our goods home in one piece! Luckily, mine made it home fine; bizarrely, it was my Cacciucco that had leaked a little from one of the foil trays rather than the Zuccotto getting squished.




The Man Bird thought all his birthdays and Christmases had come at once as he helped me unload the plethora of bags from the jalopy. I did have to stop him from helping himself to the surplus Zuccotto mix that we'd put in a separate container; well, I wanted us to have a slap-up 3 course dinner, complete with Chianti (a Tuscan wine), Candles and dressed table, so I needed him to have a sharp appetite.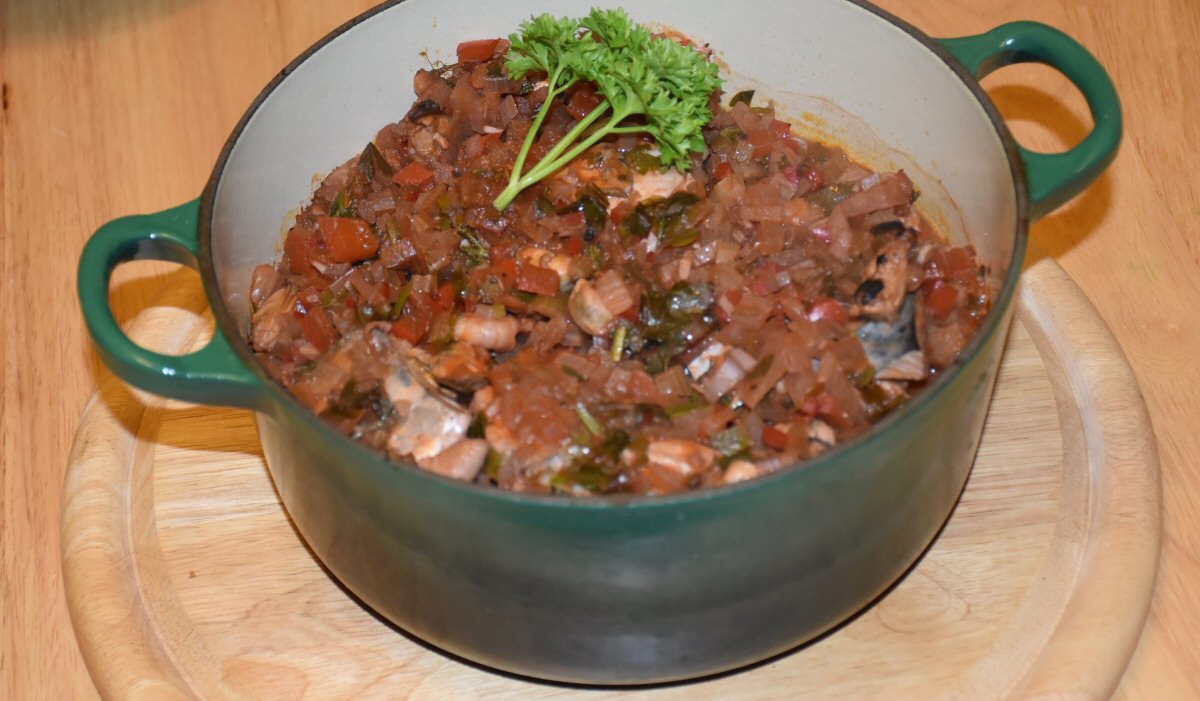 I'm not going to lie, Chef; I took full credit for the praise as it got heaped on me after each course. Clearly though, we both know who the credit should have gone to! Not once have I returned to The Nest with anything less than gorgeous food, and this is 100% testament to the quality of tutelage from Chef Lilley. I can only imagine the hours and hours of research and experimentation that go into the development of each class; from breaking down the method of making each dish, in a way that even complete novices (like me) can do, to sourcing and measuring the ingredients for the different types of dish.




I know they say you shouldn't wish time away, but I am so excited at the thought of attending my next course: Portuguese Cookery in September - another new offering from the Coghlans team. There are lots of different classes to choose from; for more information on available dates visit the Coghlans website, www.cookingexpert.co.uk.

The next available date for the Tuscan Cookery class is on Thursday 10th February, 2022; this would be the perfect gift for a budding Chef or cooking enthusiast for Christmas- think of the Brownie points you'd score for that!!! You can phone the team Monday-Friday between 9-5pm to book a place on any of the classes or, if you click on the 'contact' section of the website there is a natty form you can fill in with your message for the team and your contact details on so that they can get back to you.

Thank you to the whole Coghlans team for inviting me back, you always make me feel so welcome. I wish I could just set up a little camp bed in the corner of the kitchen and spend every day there; not sure that Chef could survive that though!!!