Back At The Greyhound, Belper, To Try Out Their Kebabs
---
Published On Thursday 17 Jun 2021 by Sticky Beak
See Recent Dining Out Reviews | See All Recent Reviews


Sometimes a girl wants a tasty, but simple, supper and luckily The Man Bird knew just the thing; a yummy Kebab from The Greyhound in Belper. He booked a table, and an hour or so later the trusty jalopy was pulling into the car park. We used the hand sanitiser, signed in etc. etc. and were shown to our table with a friendly smile.
We'd had the kebabs previously as a collection meal before covid restrictions permitted dining in, and knew how delicious they were, but I was curious as to whether there would be any difference in quality eating them in (the quick answer is 'no').

The kebab menu is dead easy: 1 filling=£8, 2=£9 and 3=£10, then you choose the type of bread you want it all served on and add a sauce of your choice. Salad is standard, and if you want to swerve the bread then you can 'go large' on the salad.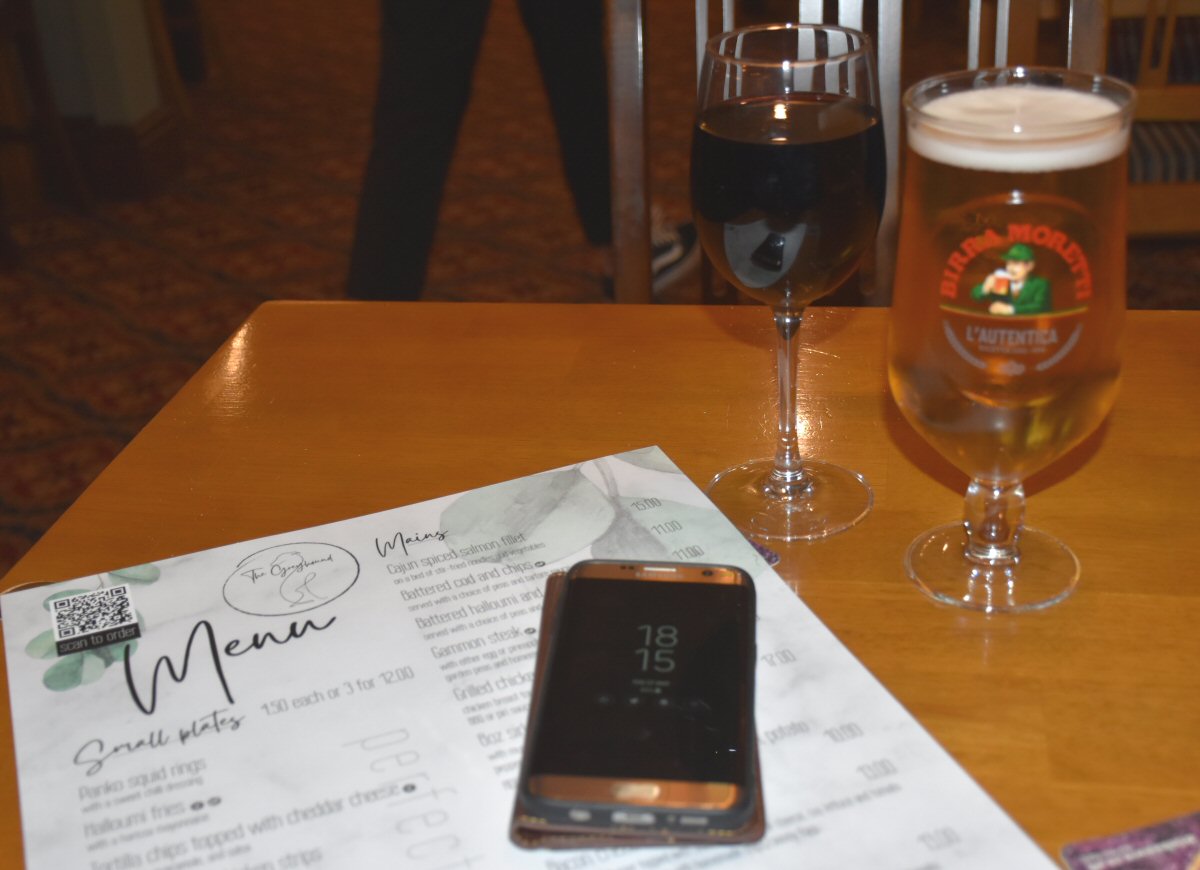 I had the Greek Marinated Chicken and Halloumi previously and decided to just have the Greek Chicken this time; His Nibs had had the Tandoori Chicken and Greek Chicken before and followed my lead to keep it simple by opting for just the Tandoori Chicken this time round. We both went for the soft, pillowy Naan bread again, although there is also Pitta and Tortilla wraps if you prefer. For sauce, The Man chose mild chilli (a hot version is available too) whilst I fancied something creamy textured so went for the Mint Yoghurt option, although it was nearly the garlic mayo that won out – for purists there is plain mayo on the menu too.

Having congratulated ourselves on our restraint at not having starters we then wrecked the triumph bubble by ordering a portion of Piri-Piri fries, a portion of sweet potato fries and some Onion Rings to go with the kebabs!! In our defence though, we didn't have dessert!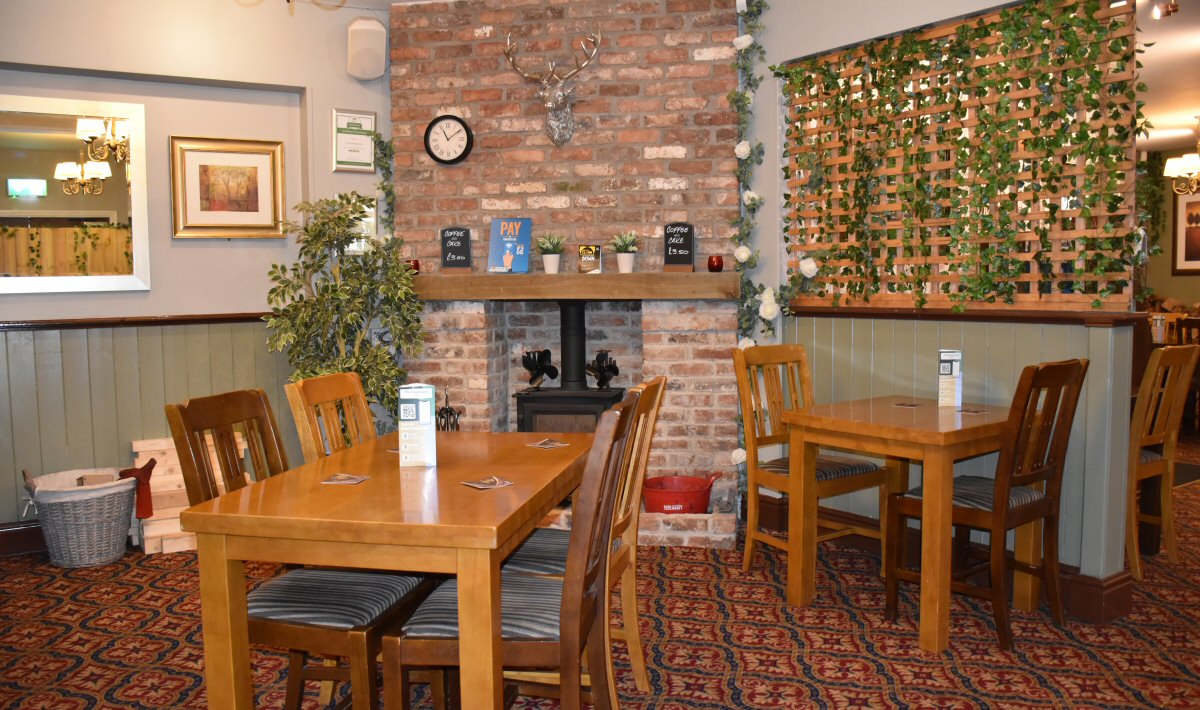 The kebabs come on big platters to accommodate their size and they are lovely and colourful to behold thanks to the salad. We tucked into the meat eagerly, both commenting on how tender and moist our respective chicken pieces were; you also get a good amount, portion-wise. There was a good amount of sauce on too; enough to add flavour, but not enough to drown the kebab and salad or make the Naan go soggy.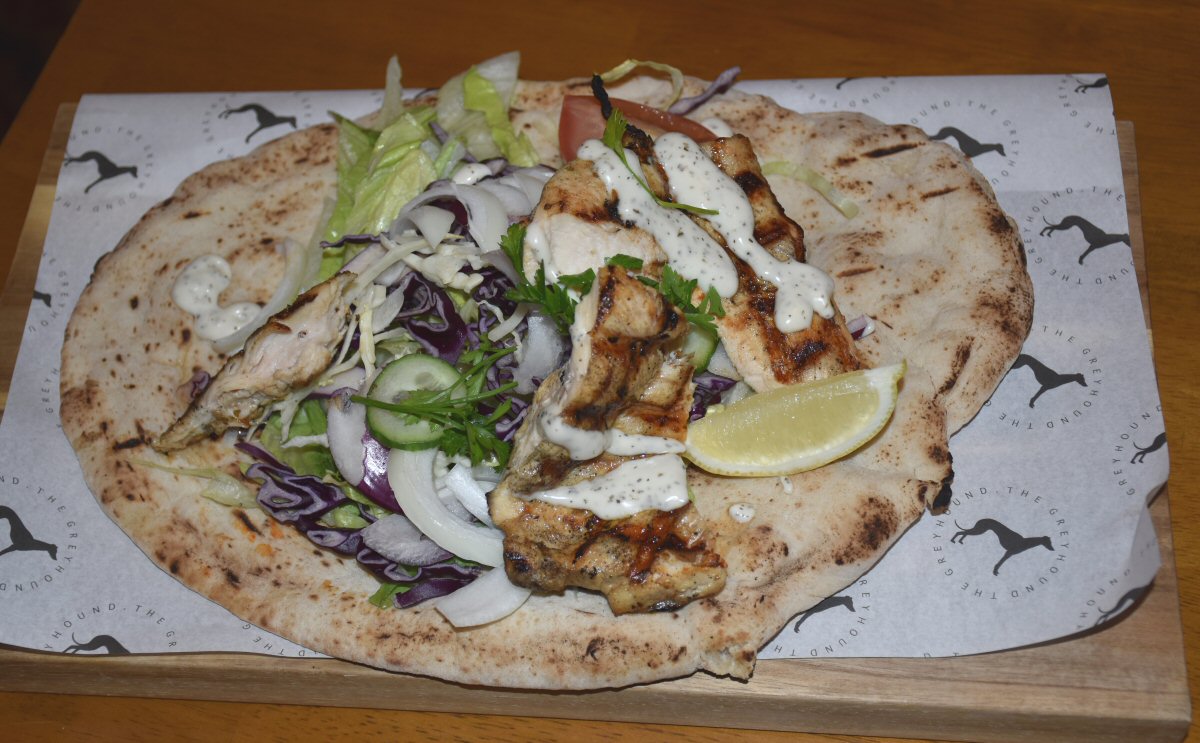 I have to say that the fries at The Greyhound are fab; gorgeously crisp outers and soft inside. I particularly like the light char on the sweet potato minxes; it seems to intensify the inherent sweetness of the vegetable. His Nibs was smitten with the fierier Piri-Piri version; they really do have a punch to them!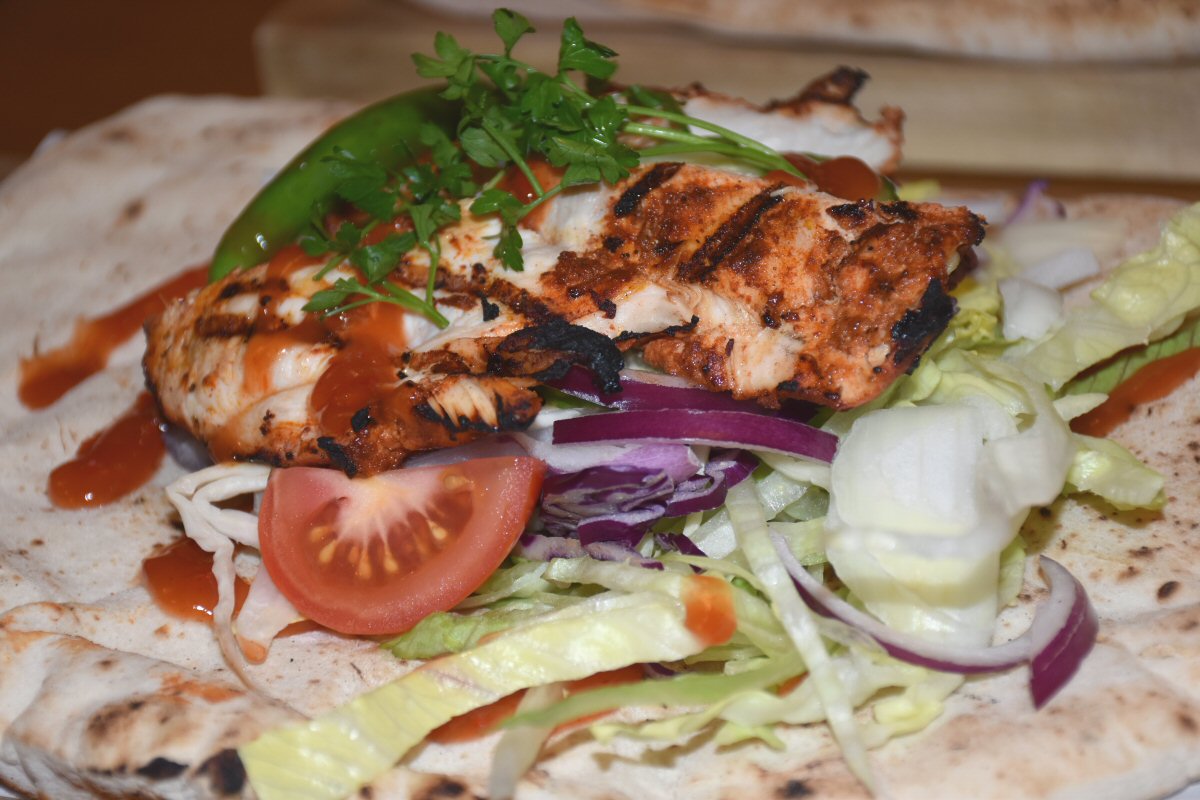 Equally fab are the big, crisp-battered Onion rings – honestly, they are super delish! These morsels aren't uniform, frozen, insipid things; they're the real McCoy and you get that satisfying crunch as you bite into the batter and chomp into fresh onion inside. If you haven't had them before, it's well worth giving them a whirl.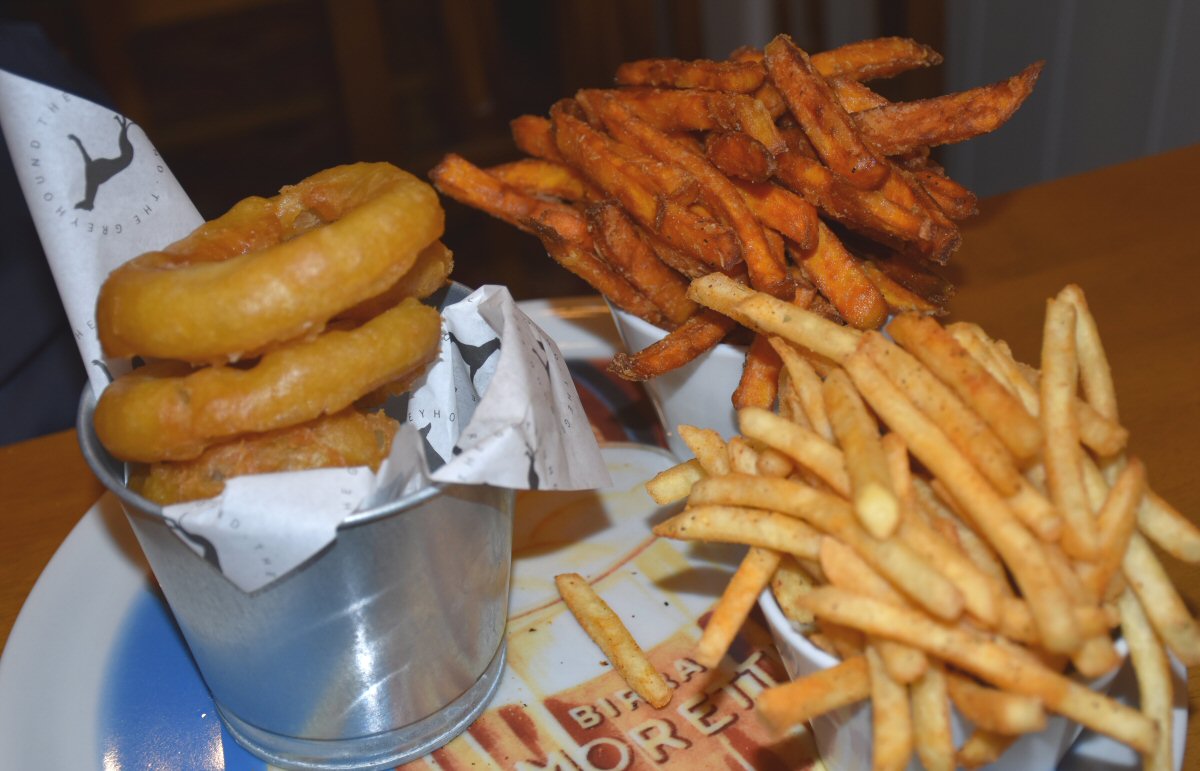 It might have been a relatively quick meal, but that isn't to detract from the enjoyability of it at all. The staff had checked we were satisfied with our food and made sure that our drinks were topped up as needed. Hot Wings happily awarded to Tim, Coral and the team.
No incentive was provided to visit this venue
read more