An Indian Cookery Class at Coghlans School of Wine, Food and Dining
---
Published On Sunday 9 May 2021 by Sticky Beak
See Recent Experience Reviews | See All Recent Reviews


Both The Man Bird and I have had our first Covid vaccinations and been out to eat, so when the invitation to attend a half-day Indian Cookery class at Coghlans School of Wine, Food and Dining came through, it felt like life was finally getting some sense of normality back.
Regular readers of the blog will know that I am a total glutton: if eating was an Olympic sport, I'd be a gold medal winner for sure!! Where I come unstuck is the actual cooking of food – to say I'm not great at it is perhaps the biggest understatement in the universe. This is where Chef Extraordinaire, Mr Simon Lilley, comes into the equation; in all the times I have attended one of his classes I have never failed to produce delicious food, whatever the style of cuisine it is.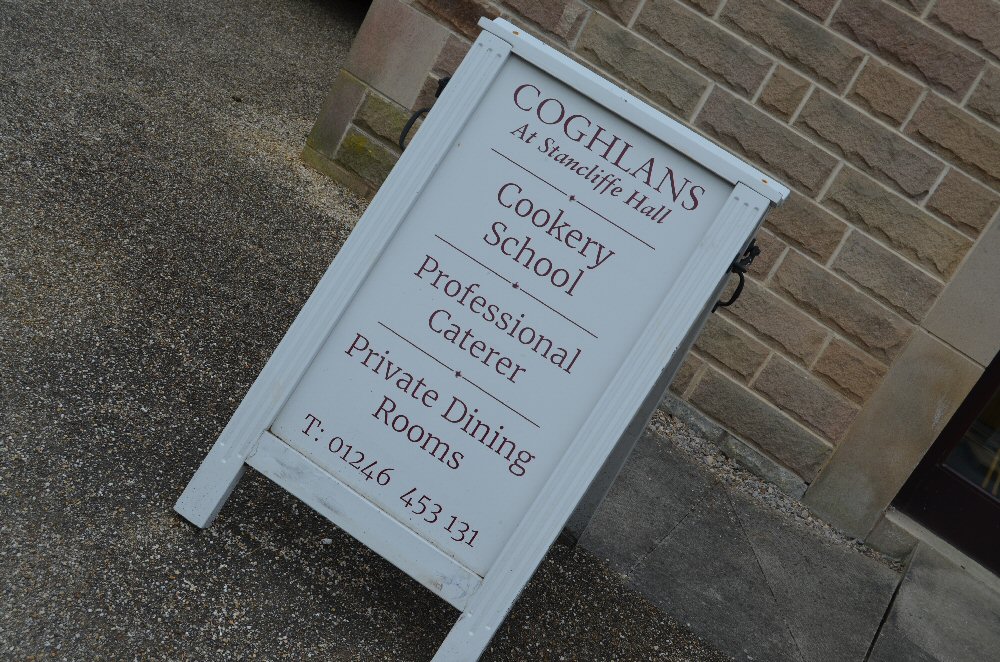 Obviously, things were a bit different to "normal", thanks to the additional covid-safety measures that have had to be put in place, but the Coghlans team have got it down to a fine art and it all runs seamlessly from the moment you arrive to the moment you leave. His Nibs was also participating in the half-day class with me, so he parked the jalopy close to the cookery school building and we waited for STM (Steve The Magnificent, Coghlans front-of-house man and indispensible class team member) to beckon us over. We used the automatic hand sanitiser outside the front door and then made our way inside where STM took our temperatures and ran us through the health questions and paperwork. With all the formalities taken care of, it was time to head into the swankily kitted-out kitchen and go to our allocated work stations.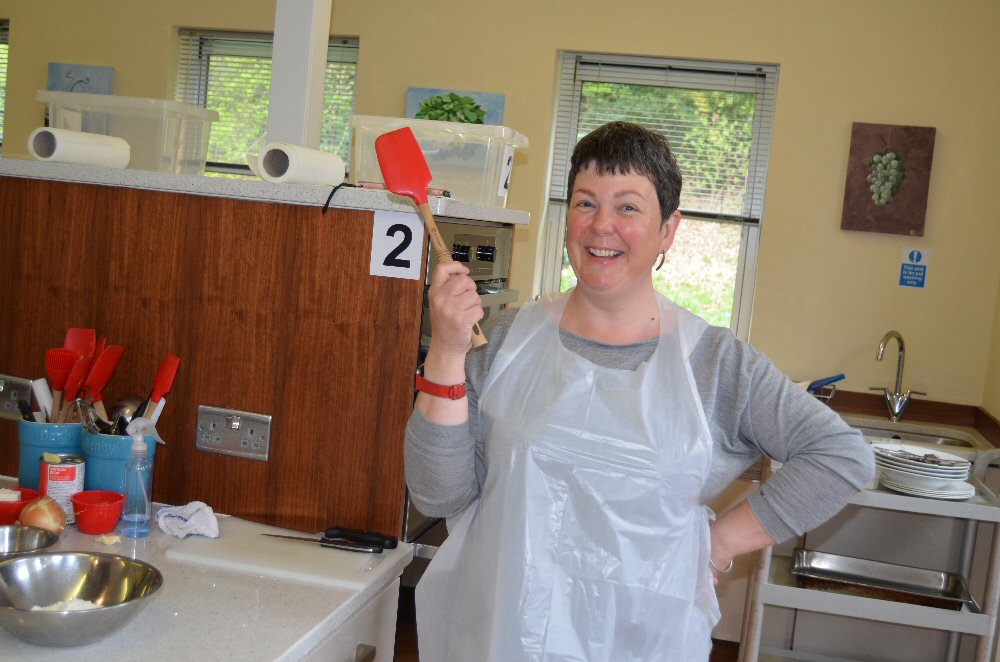 We (the other class participants, me and The Man) donned our disposable aprons and listened intently as Chef told us what dishes we would be making: Butter Chicken, Pilau Rice, Naan Bread and Vegetable & Paneer Samosas. My mouth watered and my tummy rumbled in anticipation of what they would be like! To minimise movement around the kitchen (even with a well signed one-way route in operation), STM and Chef Simon had measured out some of the ingredients for us all already; you'll get no complaint from me, as it means there's less chance of it all going south at my station!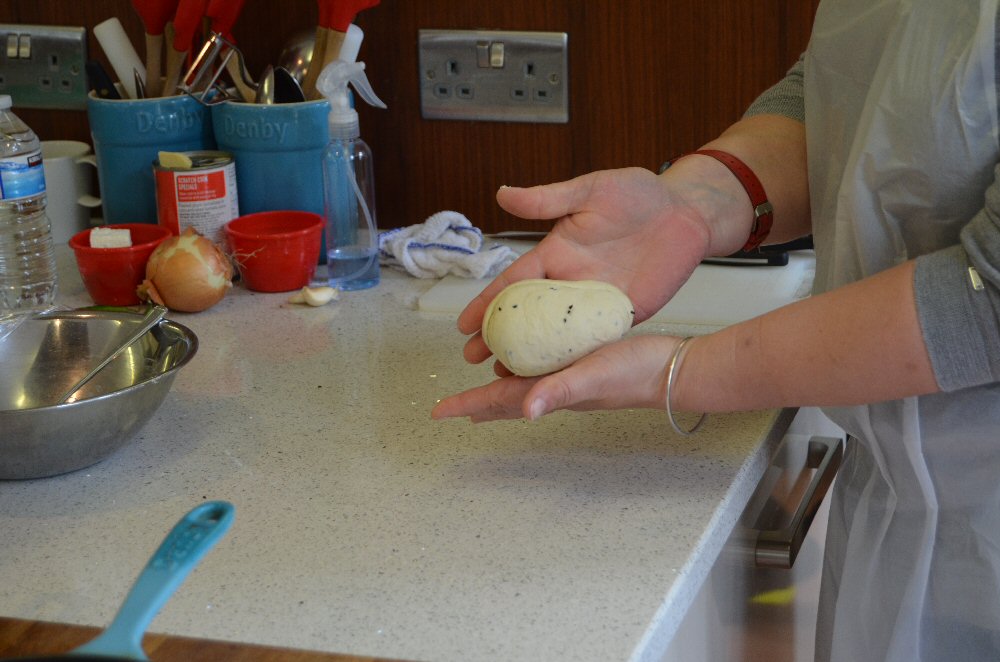 First task was to make the Naan Bread dough, as this would need some time to 'prove', so we all got to it, mixing the ingredients together and kneading it to "activate the gluten" and then covering the bowl with cling-film and popping it in a warm place. What I like about the classes at Coghlans School of Wine, Food and Dining is the impromptu snippets of information that trickled down to the students; for example, as we were adding the Black Onion seeds to our bread dough, Chef asked if we knew the other names for them: Nigella and Kalonji (no idea if I've spelt that right?!!).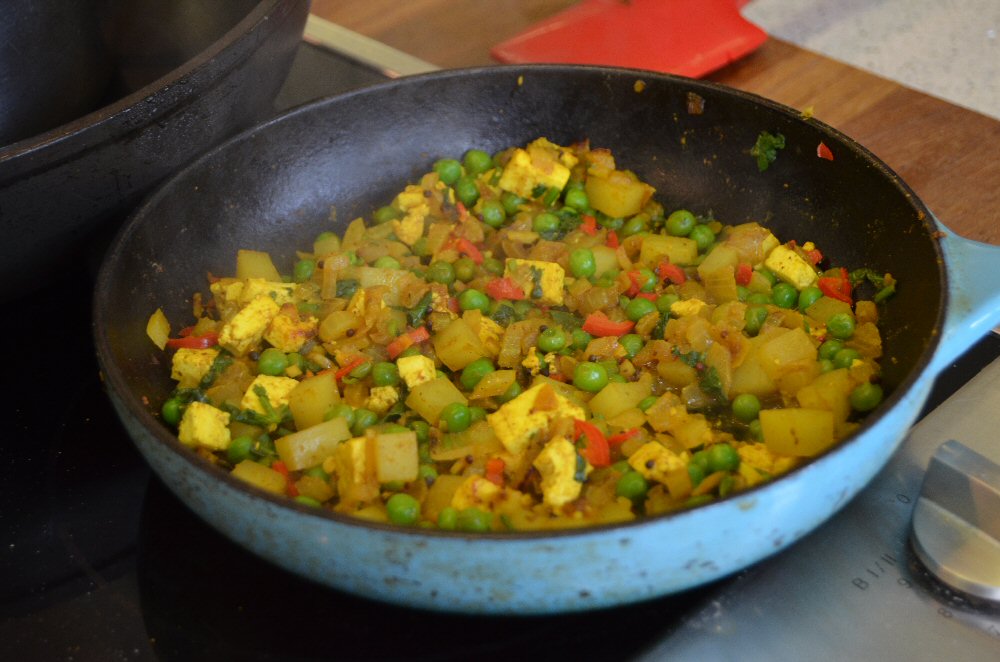 To make the Vegetable and Paneer Samosas we sweated down some finely chopped Onion (I even remembered the correct way to chop an onion from a previous class – not that I do it at home, but I wanted to show Chef that I had taken some of his tutelage in!), adding Chillies according to our preference and Garam Masala to add more flavour to the mix. STM and Chef had measured out the veggies and the Paneer already, so we just cut the cheese into small pieces and added it to the pan whilst Simon handed out the pre-cut Spring roll/Samosa pastry to us all and demonstrated how to fashion them into Samosas. It wasn't long before we were frying them to crispy, golden perfection – and burning our tongues on them as we couldn't wait to try them, in my case! I have to say, they were flipping tasty!




There is a common mis-conception (held by myself, I will freely admit) that Butter Chicken is a mild dish; this isn't the case at all, it does have a kick to it – albeit one that you can tweak to suit your tastes. Again, to help the class run smoothly and timely, Chef Lilley had prepped the Chicken Tikka pieces the day before so it was nicely marinated; all we had to do was pop it into a hot pan to sear and cook it, and then set it aside whilst we cracked on with making the sauce it would go with. His Nibs mentioned that he likes spicy stuff, so Chef asked if he'd like to pop a couple of Bird Eye Chillies into his sauce. Again, this is another example of Chef responding to his students' individual preferences, something that the smaller class sizes at Coghlans are well suited to. Keeping the chillies whole meant that the heat would be less than if they were chopped up and put into the sauce, something I was relieved about as we would be eating it later for dinner (along with Mummy Bird).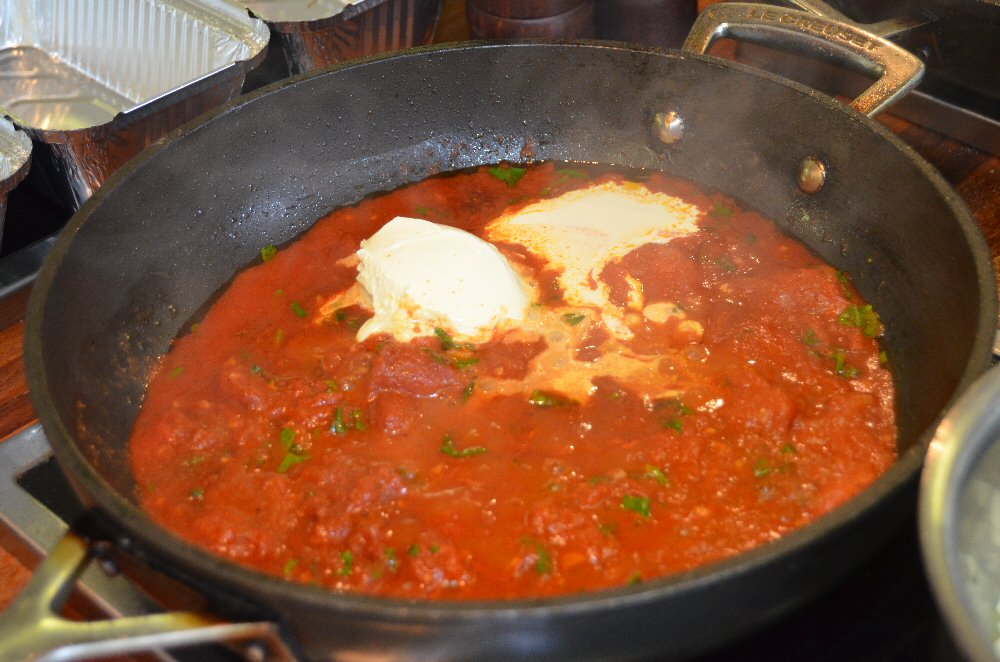 For those who want to explore the intricacies of spice blending and making a base for curries that can then be used in a variety of Indian dishes, the full day Indian cookery class will be right up your street. This is something that appeals to me, so I may well expand on my knowledge from this half-day class at a later date. As it was, I got to tweak my spice use in my Pilau rice; after chatting with Chef about my love of Cardamom I got to use some Black Cardamom, instead of the more typical Green variety that we tend to use at home. Just the smell of this spice was amazing: smoky and rich, more rounded (I would say) than its cleaner, sharper green peer; I was looking forward to seeing how it would shape the taste of my rice dish.




Really, you can't get this type of intimate, on-the-spot tweaking at most classes and this is one of the things I love about the Coghlans School of Wine, Food and Dining team. They all are so passionate about delivering a world-class experience to every attendee at their kitchen. STM was busy washing up all the utensils and bowls that we had been using, and making sure that we were all ok for water. Usually, one of the things that Steve The Magnificent does (amongst the other thousand tasks!) is to make hot drinks for class students, but obviously this isn't possible with Covid lurking around, so he checks that the bottles of water are chilled and readily available when needed.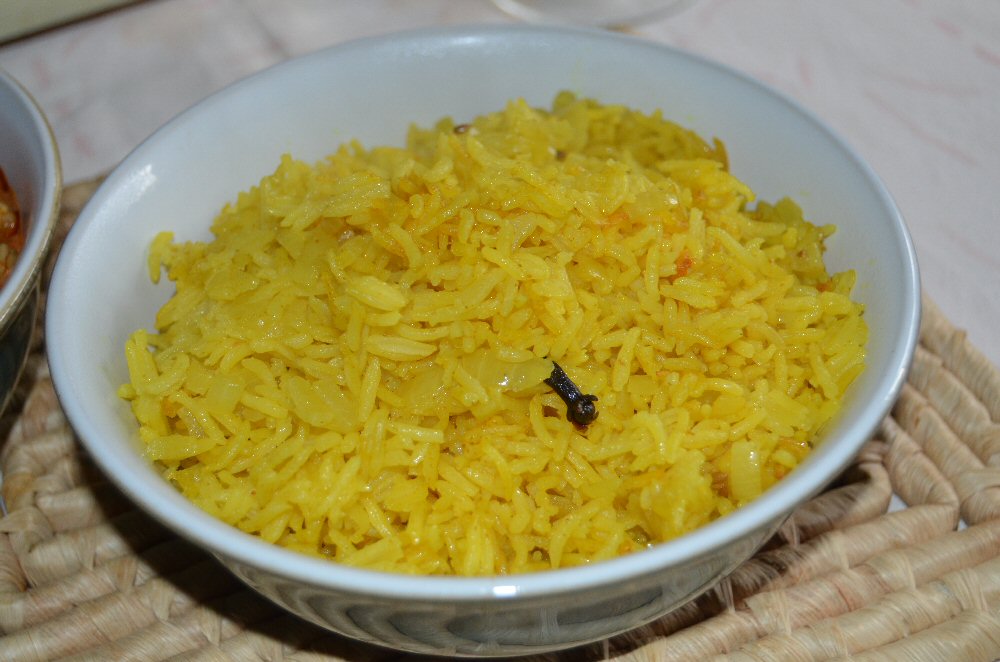 Did you know that there's a right way and a wrong way to cook rice? Nope, me either. I've always just measured out my rice, wanged a load of water on top, let it boil for about 20 minutes, then drained it and served it. Totally wrong, apparently! I have to say though that the way we did it under Chef Simon Lilley's watchful eye was way better – much as it pains me to admit it. After following his instruction, cue fluffy, fragrant rice that wasn't soggy or claggy (a la Angie!). Everyone needs a Chef Lilley in their life, trust me!




Even Coghlans doesn't have its own Tandoor Oven – though how cool would that be?!! – so Chef improvised with a heavy metal pan (Le Creuset) that had a plate over it to keep the heat in. When we'd rolled out our Naan dough we popped it in to our pans for 30 seconds before turning it over to cook the other side. Karen (another lady on the class) and I couldn't help ourselves from squealing with delight as our morsels developed those fab little pockets of air that char and add colour to the breads, which elicited a little smile from Chef – yes, I saw it, Simon!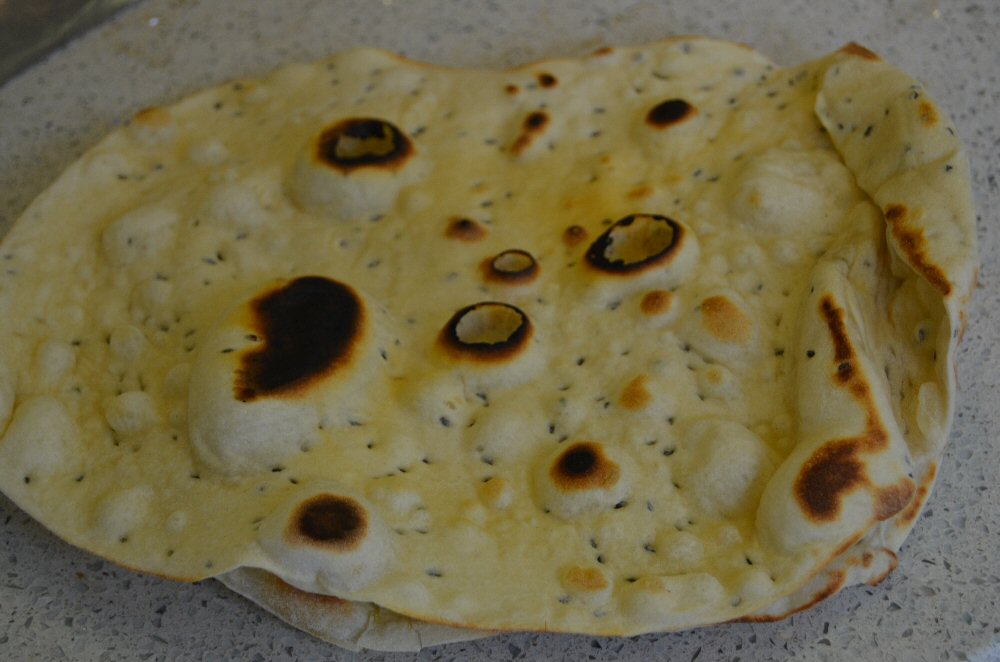 Time had just flown by and before we knew it, it was time to put all the food into containers ready to pop them into a paper bag to take home. They say that the proof is in the pudding don't they? Well I'm delighted to report that the meal was superb; Mummy Bird commented how delicious everything was – she couldn't believe that I'd made some of it! The Man Bird is a pretty decent cook, so it was no surprise that his dishes were brilliant, but for my offerings to be equally tasty was somewhat of a (pleasant) shock to my Mummy. All credit to Chef Simon Lilley yet again for guiding me to culinary success, and massive thanks to STM, Lisa and the whole Coghlans team for inviting us over.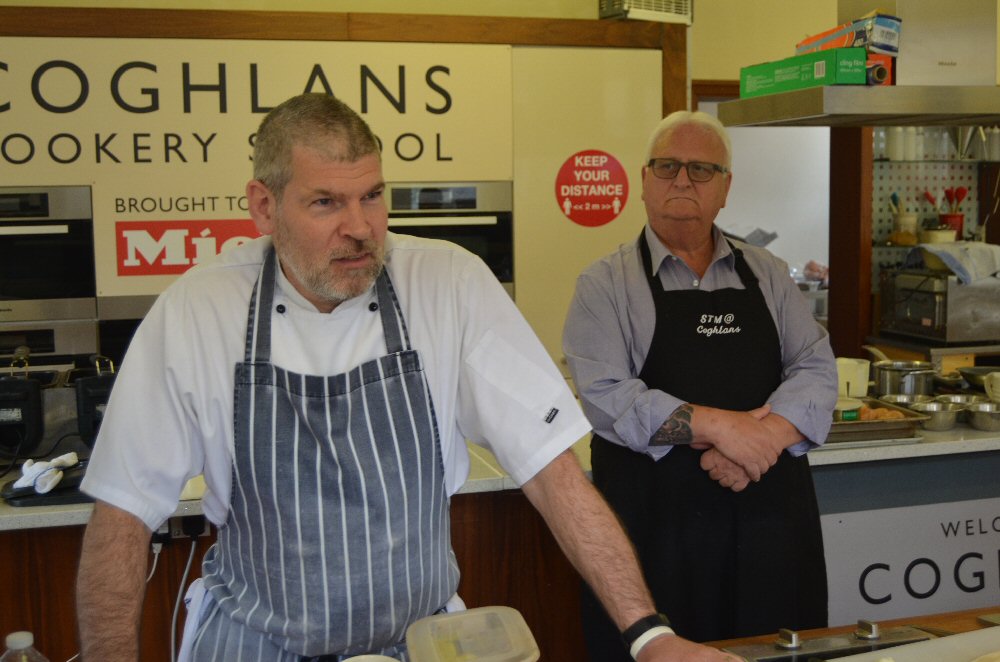 There are several full day courses available to do at Coghlans School of Wine, Food and Dining, as well as a huge choice of half-day classes, so there's something for all tastes and abilities. Head over to the website to see available dates, or give the lovely Lisa a bell in the office – she'll get you sorted in a jiffy.There are a couple of new classes available now: Portuguese and Tuscan.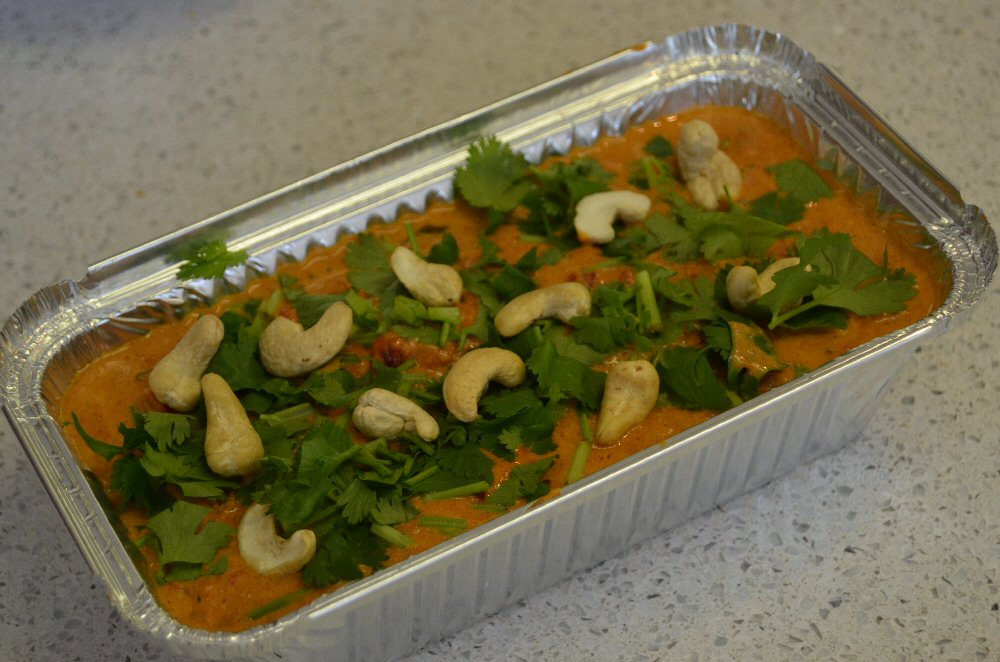 Look out, too, for the dining in evenings that are (hopefully, Covid permitting!) coming shortly – perfect to sample fantastic food with like-minded people and enjoy informal talks at the same time. Personally, I can recommend the Portuguese and the Perfect Balance evenings – they were both wonderful!

Hot Wings more than happily given again

For more information visit the Coghlans web site