A Takeaway Sunday Lunch From The Schoolhouse, South Normanton
---
Published On Thursday 18 Feb 2021 by Sticky Beak
See Recent Take Away Reviews | See All Recent Reviews


Mummy Bird declared that she was having a week off from doing Sunday Lunch for the flock (a very well deserved rest, may I add) and thought it would be nice to support a local business that did them. The Man and I put our heads together and thought about where we hadn't had a roast from, and The School House at South Normanton seemed to be a good candidate to try on this occasion.
Sophie and Martin offer a 2 or 3 course Sunday Lunch, priced at £15 and £18 per person respectively, and all sides are priced at an extra £3. As well as the meats, there is a vegetarian Nut and Mushroom roast available for the main course and the team are able to cater for food allergies as long as they're informed at the point of ordering. The menu got passed around so that everyone could decide whether they wanted starter and main or main and pudding; no surprise that we all went for the main and pud option!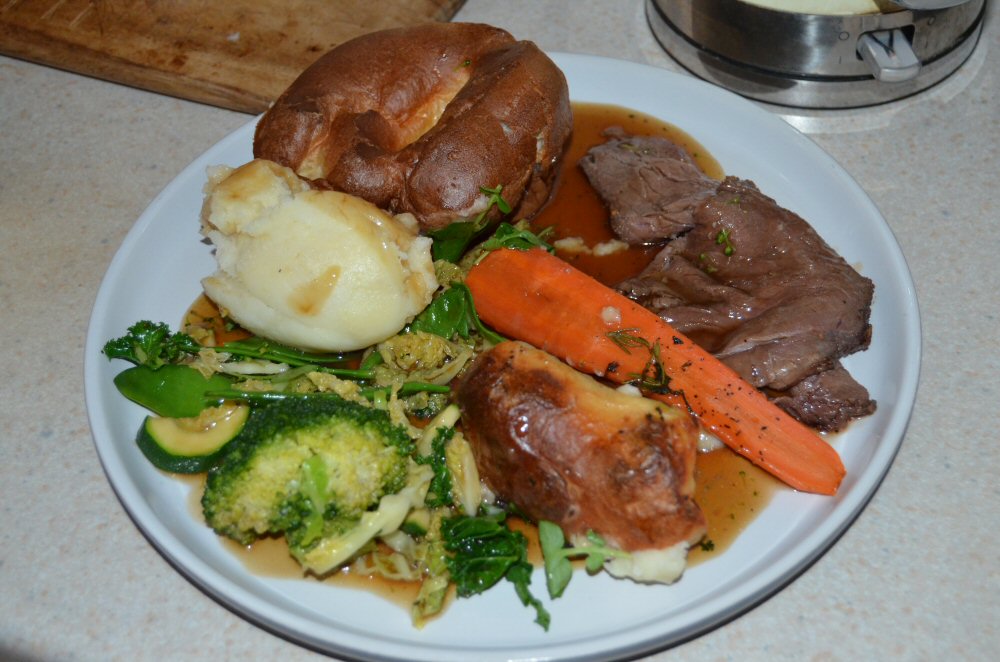 Him Indoors, Mummy Bird and myself all went for the roasted Topside of Derbyshire Beef with Yorkie Pud, roast- and mashed- Potatoes, glazed Carrot, seasonal Veg (Broccoli, Cabbage and Peas ) and pan gravy. Fledge went for her favourite meat, Pork (Nottinghamshire Loin, here), and this comes with Yorkie, Braised Red Cabbage, Crackling (yes!!), roast- and mashed- Potatoes, seasonal Veggies and pan gravy. We also ordered a side of Cauliflower Cheese because, well just because!

The Man Bird and I have had take-out food from The School House before and were really impressed with the packaging and the care that had been taken in its presentation, and I'm pleased to say that this was the case again here, with the Sunday Roasts. Each carton was pleasingly stuffed with delicious smelling food, so you get good value for money too. We popped the dessert cartons to one side and got on with decanting the meats and veg from their confines out onto our warmed plates.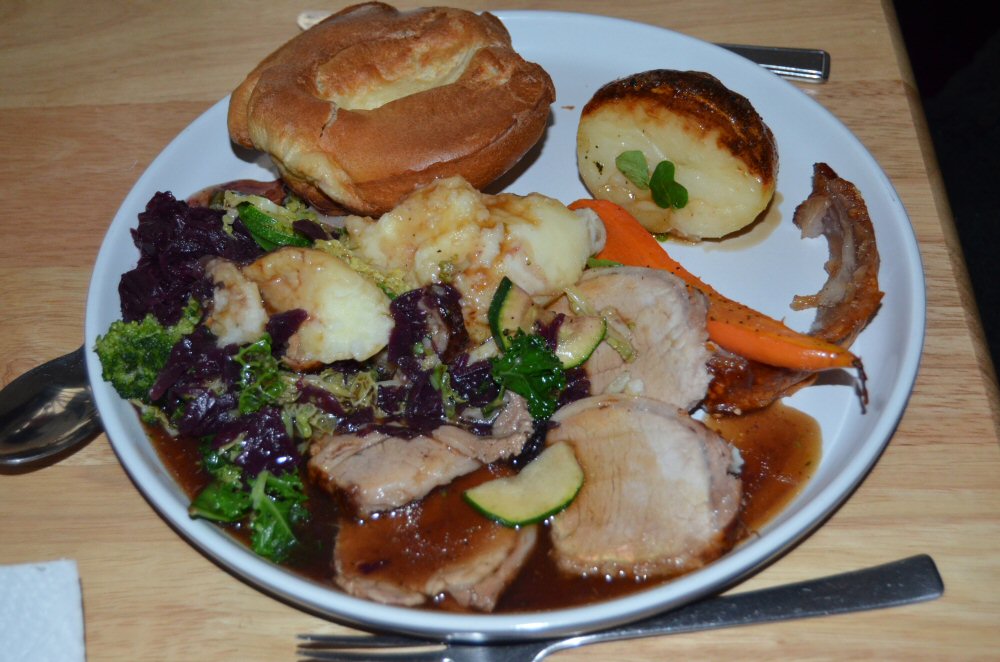 It was only a short hop from the kitchen to dining room, so without any further ado, we all tucked in. The Beef was gorgeously tender and really full of flavour; it hadn't been over- or under- cooked so it wasn't brown and tough, instead you could see a bit of pink in the middle (but without any blood). Us Brits love our Yorkshire puds to have the proportions of sky-scrapers, don't we? Well, happy days folks, the ones from South Normanton's School House Restaurant are just that –and they are lovely and light in the mouth with that perfect bit of chew, and no greasiness at all. The veg were all cooked al dente and the almost indecently large roasties were a shade of golden brown that made me jealous in the wake of no holidays being on the horizon. No lumpy mash either: one thing I hate is lumpy mash; just slow down and take the time to do it right, it's not rocket science, is it?!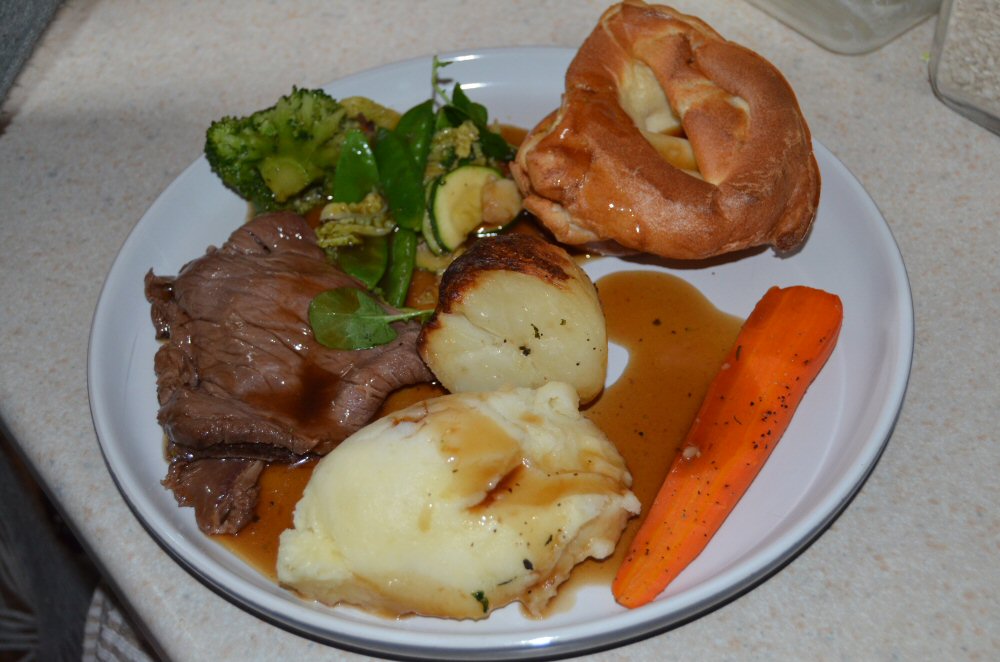 Chickadee was chomping away happily on the crackling; we knew because we could all hear it, never mind see it! Mummy Bird and I sat there drooling jealously and she did take pity on us and share the generous piece of super-crunchy deliciousness, which meant The Man Bird was then treated to a symphony of crunching – lucky him. I do sometimes wonder if my chick was swapped at birth, because she doesn't like Red Cabbage; yes, really: I know, it makes no sense to me either! Thankfully this meant that Mummy Bird, His Nibs and I got to share the spoils and we all remarked on the beautiful spice hint that the softened Cabbage had to it.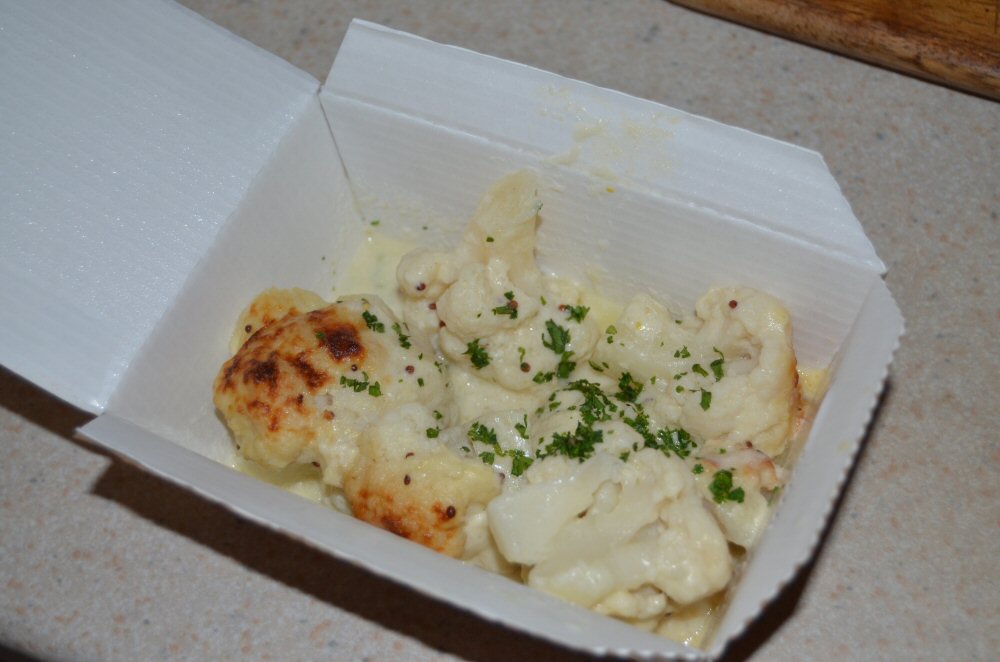 I love Cauliflower Cheese at the best of times, but this one was bang-on! The vegetable wasn't soggy and there was plenty of creamy, cheese sauce coating it all; more grated cheese had topped it and been cooked to give the dish a wonderful golden-toned crust. For those who like something slightly off-piste then this dish will be right up your alley; the cheese sauce had been pimped with a dash of mustard for a subtle heat and tang, and it really rang on the palate brilliantly.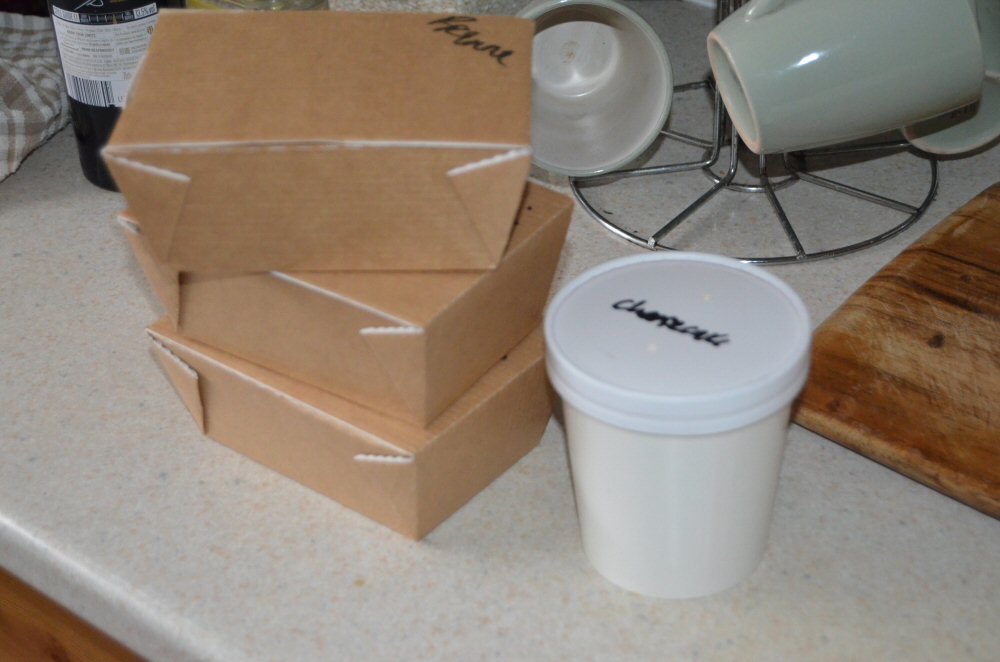 With our main courses polished off very efficiently, it was time to turn our attention to the sweets. I was the only one who'd plumped for the Biscoff Cheesecake with Toffee sauce; the others had chosen the Honeycomb Brownie Bites with Fruit Coulis dip. As with the mains, the portions were nice and substantial and were presented very nicely.




From the tiny bit of Brownie I was allowed to scoop off His Nibs' plate I can say that the morsel was lovely and chocolatey and nicely moist. Apparently, it just got better and better the more you had of it, but I wasn't allowed to confirm that theory! I did manage to pilfer the piece of smoky, toffee-y (??) Honeycomb from Fledge; she isn't a fan, but all to the good for me. My own Biscoff Cheesecake was incredible; I scoffed the Biscoff decoration first and then dug into the soft-but-dense body of the cheesecake. A good cheesecake isn't claggy but it has what I call a good 'linger' factor to it that means it lazes around in the mouth, coating the inside of the cheeks, tongue and teeth just enough to let you appreciate its creaminess. A flourish of Toffee crowned it all and added another glorious layer to the already superb flavour of this dessert.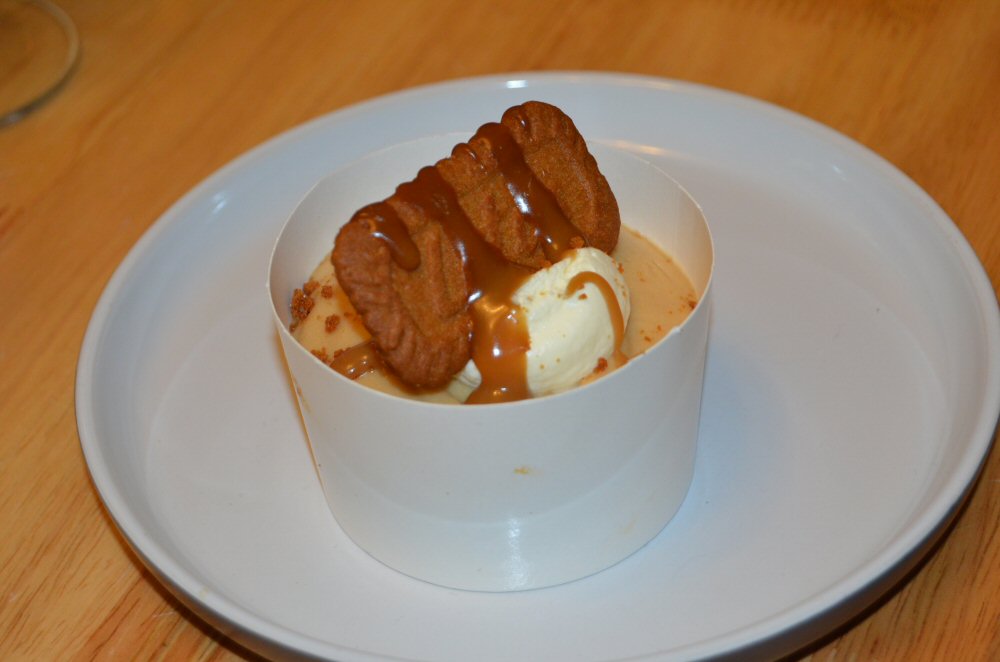 With all the food finished, we sat back in our chairs and chatted happily and contentedly amongst ourselves about what a wonderful meal we'd just had. You can't beat a homemade meal, and in the absence of it being from Mummy Birds' kitchen this was certainly the next best thing. Where possible, Sophie and Martin source their ingredients locally and cook all meals fresh to order –which makes a huge difference to things.

You do need to order the Sunday Lunch in advance; the slots get taken very quickly and obviously wastage is kept to a minimum which keeps prices competitive (benefitting us consumers in the long-run). Hot Wings happily awarded to The School House team for this iconic British offering.