A Friday Night Takeaway From The Recently Opened Delhi Signature In Pye Bridge
---
Published On Sunday 13 Dec 2020 by Sticky Beak
See Recent Take Away Reviews | See All Recent Reviews


The Man Bird and I do like a Ruby Murray (curry), so we were as happy as anything to discover there was a new Indian restaurant and takeaway in our vicinity. Delhi Signature is a fully licensed dine-in and takeaway restaurant offering a wide range of dishes in premises that were formerly the Dog and Doublet pub in Pye Bridge, near Alfreton. Like many establishments, the Covid-19 lockdown has played havoc with their plans, and they only managed to be open for dine-in clients a couple of nights before lockdown 2.0 kicked in!
We were feeling lazy one weekend, and decided to make the most of peace and quiet before Fledge came back to the nest for the Festive break from University, by ordering food in. His Nibs duly went rifling through the drawer that houses all the takeaway menus (everyone has one, don't they?) and returned with menu clutched in one hand.

For starters we ordered Hot Chicken and Lahori Lamb Chops, both £5.95, for him and me respectively. Mains were Murgh (chicken) Manchurian from the Tandoori picks section for His Nibs and I fancied the sound of the Lamb variant of the Kaalimirch; again both curries were £9.95. We added some Onion rice which was £3.75 for a large portion and a Coriander Naan bread for £3.50. No Indian takeaway is complete without Poppadoms, but we had forgotten to order them somehow (!); luckily they had been put in with our order anyway, *phew*.




Prior to the curry being delivered, approximately 45 minutes we were told, The Man and I got busy setting the table, lighting a candle (might as well be romantic whilst we can be!) and opening a bottle of wine. A ring of the doorbell alerted us to dinner's arrival and we eagerly brought it through, taking the obligatory photos before serving up.

The Poppadoms were lovely and crispy without any greasiness, and were a good size too. There was a pot of finely chopped Onion, Tomato and herb chutney to enjoy, as well as a minted yoghurt dip so they both got piled onto our plates and scooped up with pieces of Poppadom. Needless to say, they didn't last long – we were ravenous! With the 'nibbles' out of the way, we turned our attention to the starters.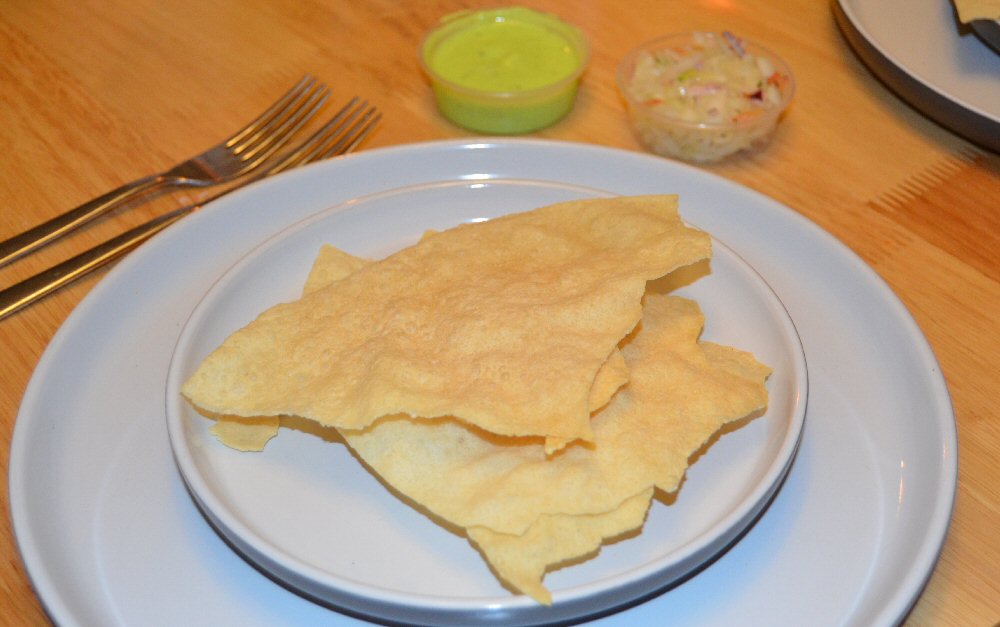 I had a fine looking trio of ruby hued Lamb chops to tuck into, and they were nice and meaty: there's nothing worse than having a chop and it being mostly bone – it's just frustrating! Thankfully there was plenty to savour and it was nice and moist, not dry or gristly. I must admit to being a bit sly, because whenever we try a new Indian restaurant I always order the Lamb dishes; to be blunt, crappy venues will use fatty, cheap Lamb and if this is the standard they operate at then it's a lesson to steer well clear in future. Chops aren't the finest cut off the carcass, so if they were good it boded well for my main course.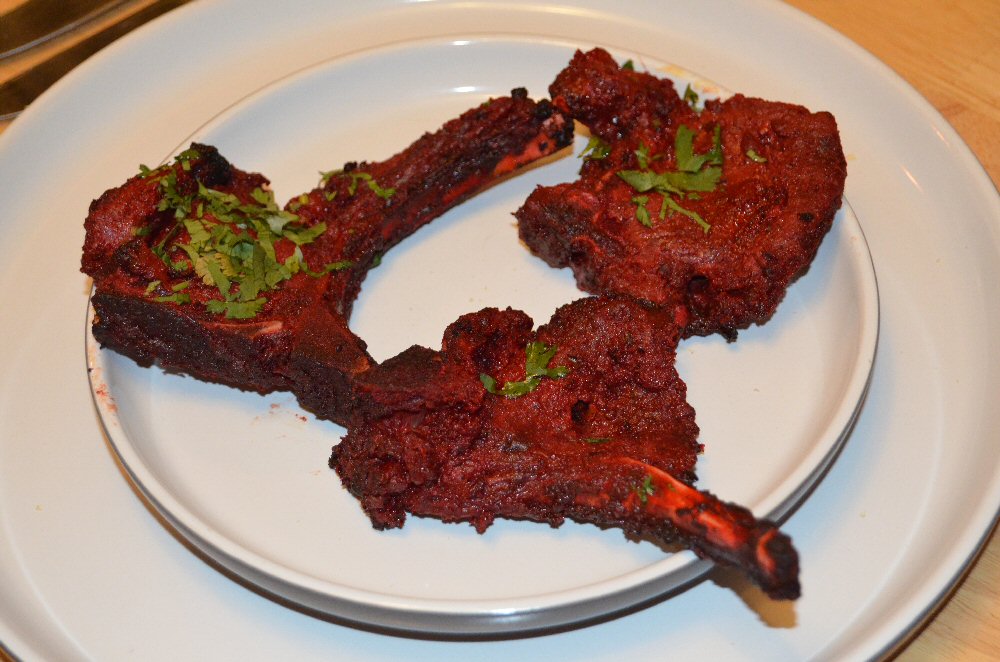 Other than a scattering of fresh Coriander over the chops there was no greenery to chomp on which I have to say was a little disappointing –even if it's just ready bagged-up stuff I still like to see some Lettuce, Tomato, Onion and Lemon Wedge in my takeaway bag. His Nibs rooted through the paper bag to see if it had got over-looked in our hurry to decant all the food, but no, there was no salad. Salad-dodgers like The Man Bird won't shed a tear I'm sure, but it was a definite 'nil points' from this birdie on this matter.

The Man Bird was chowing down happily on a generous pile of chicken pieces that were combined with lots of fried Onion, Peppers and Green Chillies; what he liked was that, although there was a definite kick and heat to this starter, it wasn't over-bearing. Spice and flavour can be enjoyed simultaneously if they are cleverly deployed by chefs, and it was certainly the case here; His Nibs said he'd order this again without hesitation.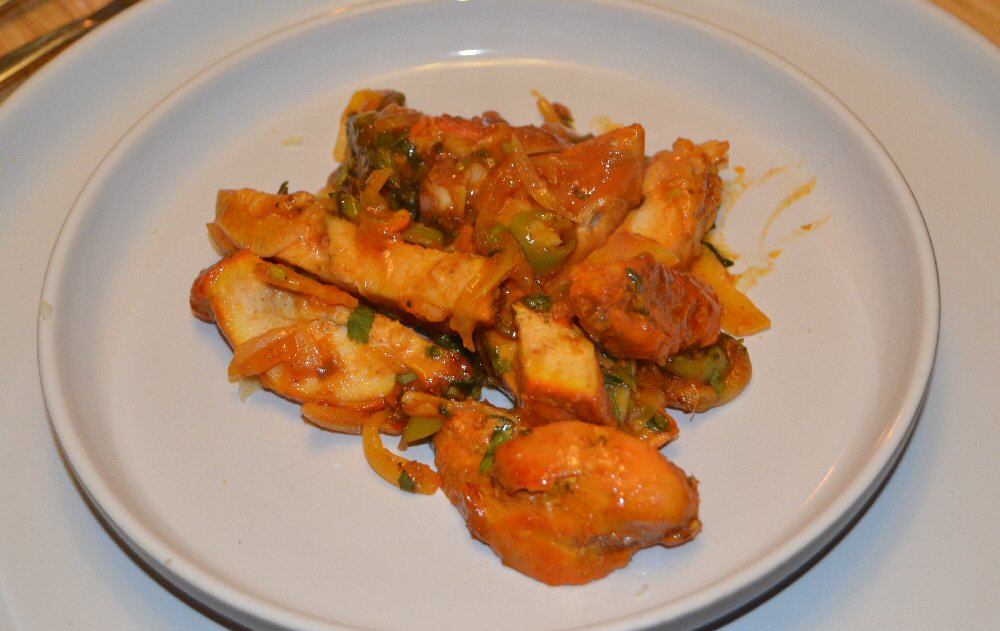 So far, so good; alas, this happy state was not to continue. My main course was Kaalimirch; but Chicken, not the Lamb version I'd ordered, and His Nibs' choice certainly didn't look as if it was in a Tandoori Masala sauce! However, we ploughed on as time was not on our side for eating at a sensible hour if we re-ordered.

I have to say that the Chicken Kaalimirch was very nice; the poultry was juicy and moist, and there were plenty of the large-sized pieces of it within the creamy sauce. Much as I savoured tucking into it, it wasn't what I really fancied on that night so some of the shine was taken away from my enjoyment. That said, if you don't like Lamb, you will really love this curry – continue reading and you'll find out why.




The Man had been expecting a mid-thickness (usual consistency) Masala sauce with spicy Jalapeno peppers, a variety of spices and Onion in his dish, but what he got was a pretty watery (it has to be said) sauce that resembled something more akin to fresh Tomatoes that had been simmered for a while or a tin of said red vegetable/fruit that wasn't at all spicy. For a curry marked as 'medium' spiced he was more than a little disappointed, despite the chicken being very nicely cooked.

We both liked the Onion rice, it was lovely and fluffy; there was a gentle Onion taste to it, it wasn't greasy at all and there was certainly a large portion of it that easily fed the two of us. I particularly like the fresh, clean taste of Coriander Leaf (it's one of my favourite herbs) so that's what swayed our choice of Naan bread, and we weren't disappointed with it. Within the folds of the soft, freshly made bread were whole leaves of verdant Coriander which came alive when bitten into and chewed.




Although the meal wasn't in any way unpleasant, it wasn't what we'd ordered and so we both agreed that it didn't come up to the standard needed to be review-worthy. We are firm believers in not being 'negative Nellies', so we contacted the Delhi Signature team via private message to share our experience with them.

A member of their team got back in touch and said that there had been a mix up in orders by one of the packers (presumably the recipients of our meals had complained too!) and they offered to send us our original dishes a couple of nights later. They also mentioned that there should have been salad in with the starters, which went some way to restoring my faith in them too.We took them up on their offer, and all was well in the world again!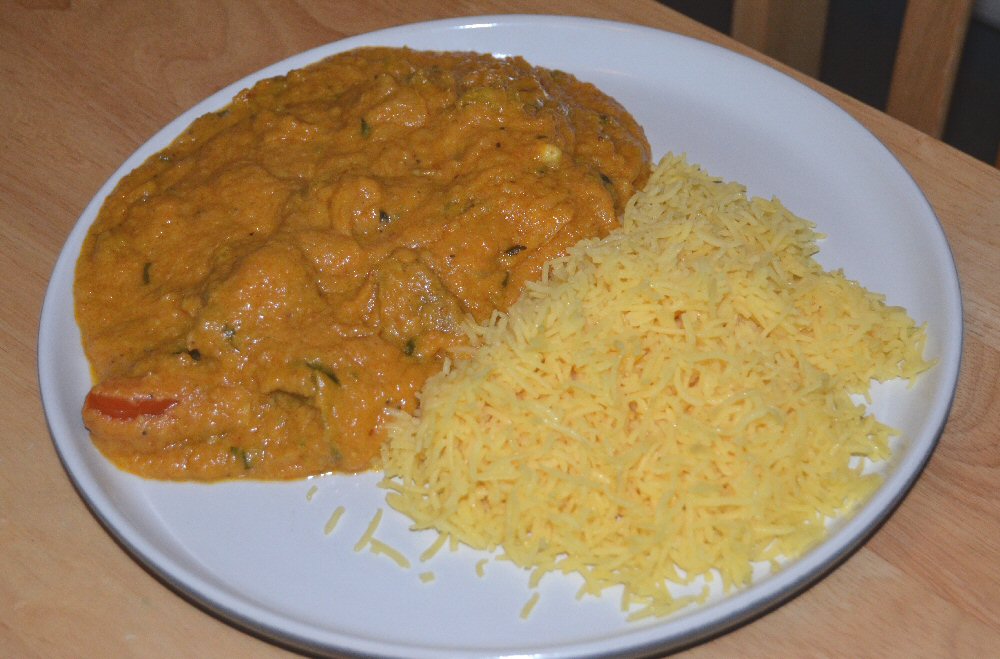 My Lamb Kaalimirch contained plenty of juicy pieces of meat and its inherent flavour was delicious: deep tasting, nice and sweet, with a hint of earthiness to it that pleased the palate. The sauce was wonderfully creamy but not at all bland thanks to the peppercorns, Garlic and Ginger within it; small amounts of Green Chilli added a nice warmth, supported by the notes of Curry Leaf. Tomato provided a sweeter element to the flavour profile, with texture and gentle crunch added by the presence of Cashew nuts. A beautiful dish.

When His Nibs opened the container that housed his curry, he smiled; this was much more what you would expect a Masala sauce to look like, both in terms of colour and consistency. He got a superb kick from the Jalapeno element in his first mouthful, as well as plenty of onion. The chicken was just as succulent and plentiful as the original order had been, so he was a very happy chap as he devoured it all.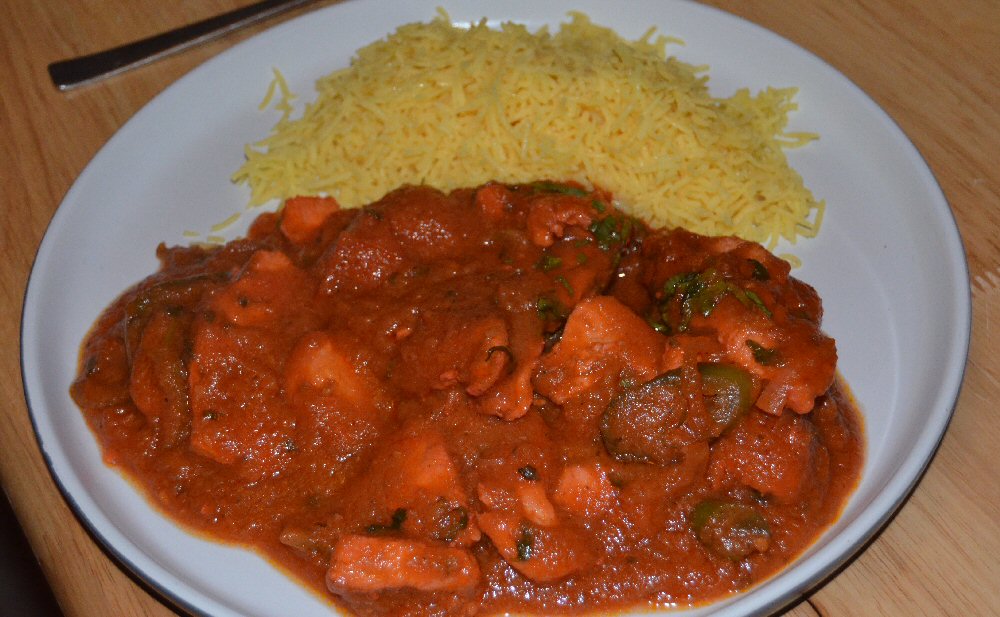 The Delhi Signature team had also provided us with a portion of traditional Pilau rice to accompany our curries and although there weren't the usual spice pods and seeds to be seen, their flavour was very much evident. We have both had many different interpretations of Pilau rice in our years, but this was definitely up there with the best; there were several varying hints of flavour that caressed our taste buds, some sweet, some earthy and some sharp and this combination made for an excellent side dish.

So after all that, we finally felt able to give the Delhi Signature team from Pye Bridge their Hot Wings. Sometimes it's the way that a venues deals with their mistakes that proves their mettle, as much as it is the quality of their food; and let's face it, none of us are perfect 100% of the time!