Saturday Night Means Steak Night at The Shepherd's Rest, Lower Bagthorpe
---
Published On Sunday 7 Jun 2020 by Sticky Beak
See Recent Take Away Reviews | See All Recent Reviews


The Man Bird and I have eaten at The Shepherd's Rest at Lower Bagthorpe before, a while back, and enjoyed ourselves there so when we came across their lockdown takeout offering we decided to give it a whirl. During the covid lock-down the team are only opening on Friday, Saturday and Sunday for collection only, pre-ordered meals but there is a good selection to choose from. Friday is "Takeout" style dishes (5-8.30pm) and Saturday is "Steak Night" (5.30-9pm), and obviously the ubiquitous roast is offered on Sunday (veggie option available).
If you don't fancy Steak, Peri Peri Chicken or Shepherd's Southern Fried Chicken, then other choices include Fish n Chips, Pie of The Day, Chicken Kiev or Chilli Con Carne to name a few. Kids meals are all priced at £4.95 with all the usual faves on there: Chicken nuggets, Burger, Sausage, Fish goujons and mini Pizza; their Sunday roast is also priced at £4.95

His Nibs and I do like a nice steak as you know, so the offer of 2 steaks and a bottle of wine for £30 was too good to pass up; the 10oz Jurassic and 8oz Fillet steaks both carry supplemental charges of £3 and £5 respectively, and there is the option to add a steak sauce for an extra £2 too. All the grills come with hand cut chips, a roast Tomato, Mushroom and Onion Rings.

I fancied the sound of the 10oz Ribeye steak (I asked for it to be medium/rare) although I was sorely tempted by the 12oz Rump steak briefly. The Man Bird pondered between the 10oz Sirloin and the Jurassic steak; he'd had this cut before at Porterhouse by Barlows at Annesley, so knew how superb it was, and this was what he finally chose (he wanted it cooked medium).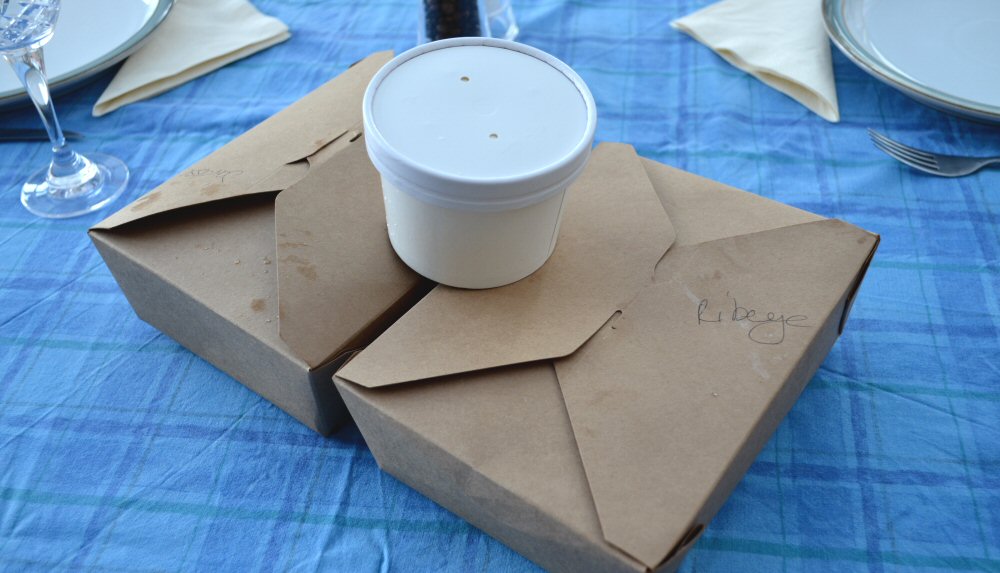 It was a gorgeous sunny evening and as we pulled in to the car park we weren't the only ones waiting for some meaty yumminess; over the course of our time at The Shepherd's Rest we saw another 5 customers coming and going. Although the children's play areas were sadly empty, the lawns were still full of birds making the most of the sunny weather which was lovely to see.

We made our way inside to the bar to pay for our meals and select the wine we wanted, and let's just say that The Shepherd's Rest team are in the midst of a major refurb – something fab for us all to look forward to in the hopefully not too distant future. There wasn't just the choice of house- red, white or rosé either, there were some great tipples to choose from: Rioja, Cabernet Sauvignon, Malbec, and Shiraz in the red stable; Sauvignon Blanc, a viognier blend and something else in the whites (I was having a red so didn't pay particular attention!) as well as a couple of Prosecco choices – some of the whites and fizz were available ready-chilled too. I settled on the Shiraz for His Nibs and I, figuring it would be nice and bouncy alongside the steaks and the Stilton sauce I had gone for as a last-minute add on.




With our steak meals in their boxes and me clutching the Shiraz firmly to my bosom, it was time to get back in the trusty jalopy and back to Beak H.Q. As I unpacked the clearly labelled boxes I couldn't help remark on how hot they still were and as testament to that there was some condensed steam inside the lid. Without any ceremony we tucked straight in once the photos had been taken, and that first mouthful had us both grinning happily.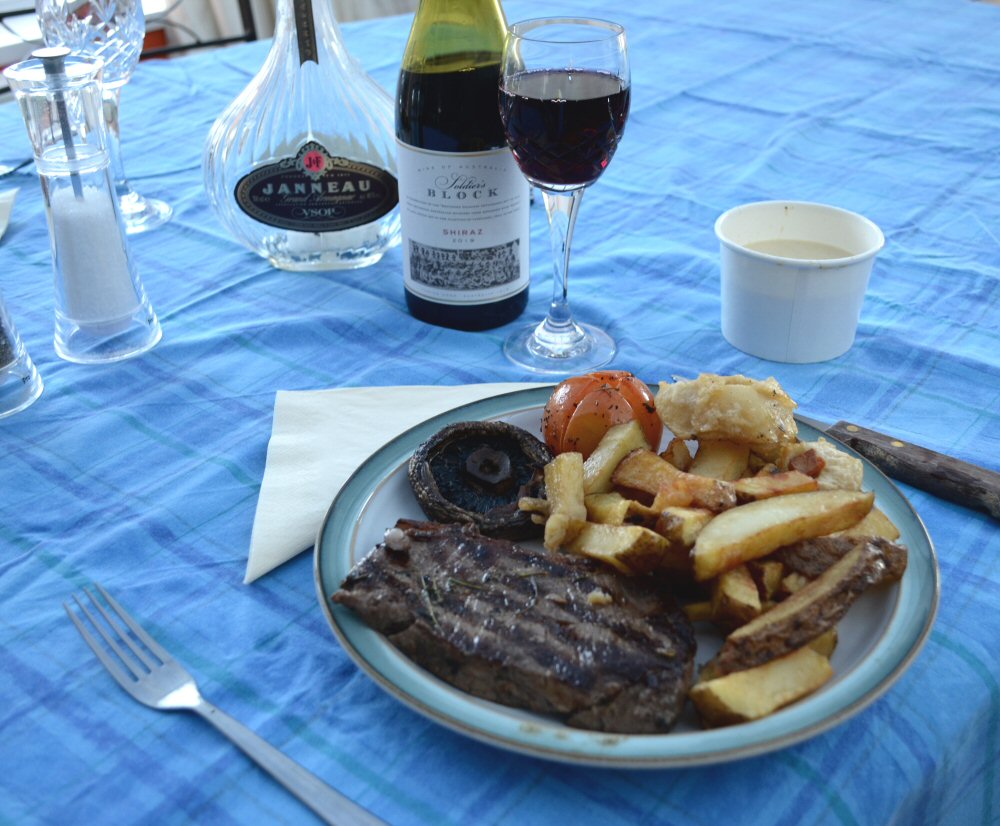 Barlows have a great reputation for the quality of their meat, so the steaks were never destined to be duds in all fairness, but for a takeout option that had been transported for 15 or so minutes they were blindingly good; really flavoursome, juicy and uber-tender. The Man Birds' Jurassic steak was falling apart almost by itself; just the merest hint of pressure from the knife had it coming away from the main body instantly.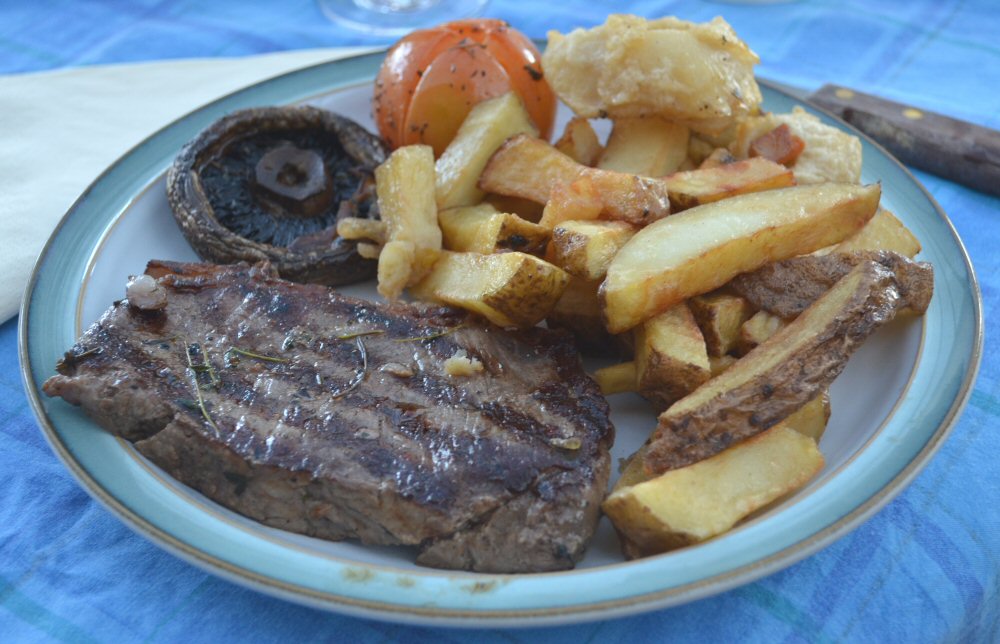 I had requested my Ribeye steak to be cooked medium/rare and to be fair it probably was as it had left the kitchens at The Shepherd's Rest, but when I cut into it it was a tad over-done to how I would've wanted it. That said, I appreciate we aren't in restaurant conditions and everybody is doing their utmost in what are undeniably difficult times and the time to take it home has to be factored in. I have to say though that the flavour of the Ribeye was incredible; what is it they say? "If Carlsberg did Steaks......." If it's a magnificent bit o' beast (as my Granddad would've said, bless him) you're after, then The Shepherd's Rest in Lower Bagthorpe is the place to come.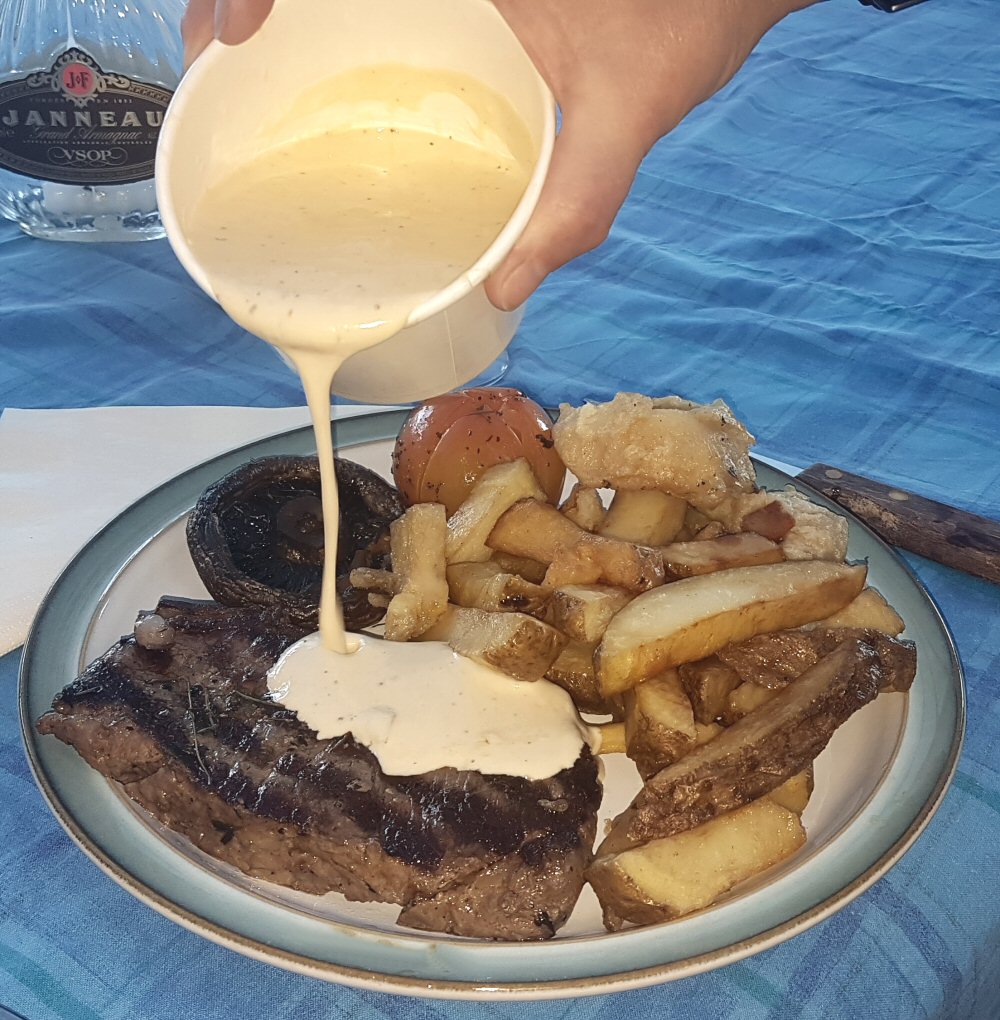 The hand cut chips were proper, no messing skin-on jobs with a sweet earthy taste that was gorgeous – top marks for these beauts. I love a good grilled Tomato with my steak and the Chef had done a cracking job with them: crosses were scored into the top of the Tomato and then they were cooked to that utterly sublime moment of being firm-yet-soft when their sweetness seems to be infinitely enhanced. Even His Nibs scoffed his Tomato, and you know what a fussy bugger he is! No amount of skill could persuade him to eat the whole grilled Mushroom though (thankfully!) so I had a couple of delicious large field 'shrooms all to myself.




My last minute order (thanks to the skilful persuasive powers of the chap behind the bar!) of a Stilton sauce to go with my steak meal turned out to be the correct one. I love cheese, I love cream and this fusion of the two, along with some seasoning, was utter perfection – and there was an ocean of it in the separate tub it had been decanted into. Having something so tasty meant there was going to be none of it left if I had anything to do with it, so I used my extremely sharp steak knife to score in to the chips and then left them to soak up as much of the sauce as they possibly could.




Oh my goodness, the sauce-soaked potatoes were now transformed into something almost other-worldly (and as humble chips they'd been pretty fab anyhow); this sauce definitely warranted the DeLorean, I could eat this over and over again. This sauce was worth its £2 cost.... and then some!! Next time I shall be tempted to try the Peppercorn sauce – if you've already had this then please do get in touch and let me know what it's like.

Hot Wings happily awarded here again, even if the circumstances are a little different! Friendly service and fab food; what's not to like?

See the menus below or visit their Facebook page for more information.