The Greyhound Inn
The Greyhound Inn A well run family pub offering a good selection of real ales and hosts a great value food offer with homemade specials Theme nights like curry club steak night and pie night are available in the week.
The Greyhound has one of the largest beer gardens around and is a secure haven for youngsters, a kids menu and a vast selection of kids drinks are available along with snacks and goodies.
We pride ourselves on catering for families and looking after our community, we have been running The Greyhound since 2009 so have been here for 4 years we look forward to serving our community for many years to come.
Pop down and say hello we are always thrilled to meet new customers see you soon
The Sticky Beak Blog Reviews
6/17/2021
Back At The Greyhound, Belper, To Try Out Their Kebabs
View

---

11/8/2020
Back At The Greyhound In Belper To Try The Build Your Own Burger Menu
View

---

9/10/2020
A Family Sunday Lunch At The Greyhound In Belper
View

---

4/27/2014
Curry Club At The Greyhound Inn, Belper
View

---

3/30/2014
Dinner At The Greyhound Inn, Belper
View
News Articles
We have no news articles for The Greyhound Inn yet
The Chatterbox
The Greyhound Inn has not been mentioned in the Chatterbox yet
Award Badges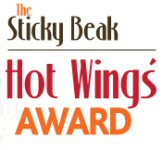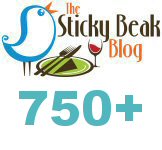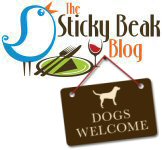 Find out more about my Award Badges
Menus
We have no menus for The Greyhound Inn Yet
Photographs