Marsh Green Farm Shop Cafe
The Marsh GreenCafé is an excellent place to have a relaxed break after shopping in the Farm Shop. With seating to accommodate 30 customers upstairs along with ground floor seating available for less able-bodied customers. There is also an extensive outdoor seating area for those lovely warm summer's days.
The Farm Shop is situated adjacent a bridleway, which joins the Ashover network of footpaths and ramblers are welcome to stop and rest their weary feet and partake of some refreshing replenishment.
The Café offers an excellent opportunity to call-in for breakfast, a quick cup of tea and a cake or perhaps to stay for lunch. With homemade cakes served all day, along with a large selection of coffees, teas, soft drinks and alcoholic beverages.
Whether you fancy a Bacon or Sausage Sandwich, with the Bacon and Sausages being from our Butchery department, or a full English Breakfast with locally sourced free range eggs cooked to your liking, or perhaps just coffee and hot buttered toast, we're sure you will be coming back for more.
Our sandwiches, made from freshly baked bread, can be filled from a choice of fillings from our deli counter, garnished with a dressed leaf salad. The roast of the day uses fresh beef, turkey or pork from the Butchery and is served with roast potatoes and seasonal vegetables. Rounded off with a dessert of the day or a slice of cake, either way, your day will be complete.
The Sticky Beak Blog Reviews
3/3/2023
Back For Breakfast At The Marsh Green Farm Shop Cafe
View

---

6/23/2022
Breakfast At Marsh Green Farm Shop & Cafe, Kelstedge
View

---

1/2/2016
Breakfast At Marsh Green Farm, Ramblers Rest Cafe
View
News Articles
We have no news articles for Marsh Green Farm Shop Cafe yet
The Chatterbox
Marsh Green Farm Shop Cafe has not been mentioned in the Chatterbox yet
Award Badges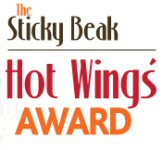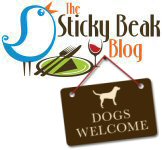 Find out more about my Award Badges
Menus
We have no menus for Marsh Green Farm Shop Cafe Yet
Photographs