4550 Miles From Delhi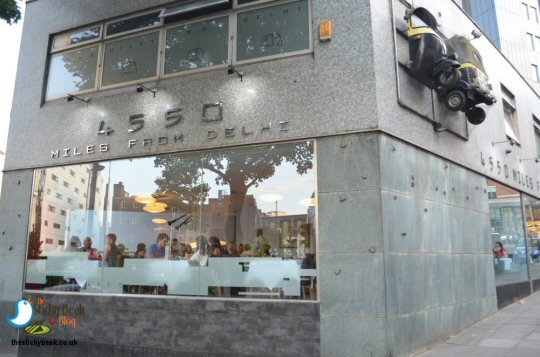 Delhi is the heartland of finest Indian cuisine. It is fittingly hailed as the Food Capital of India. It is well known throughout the world for its rich variety of scrumptious and delectable culinary delights.it is a wonderful food heaven for the food lovers of all savours and varieties. Taking a leaf from the original Delhi cuisine book, we have tried to re-create the magic of vintage Delhi curry flavour in our especially cherry-picked medley of Indian dishes at 4550 miles from Delhi, Nottingham. You will feel the same dining experience as in Delhi. We are inclined fully to give you an everlasting and appetizing eating experience that would titillate your taste buds and give you a lingering aftertaste of a lifetime.
We have the best chefs from Delhi to give you the best variety of unparalleled Indian culinary delights. They are specially cooked to perfection and pepped up by fresh herbs, aromatic spices and natural ingredients devoid of any artificial coloring and flavoring.
The Sticky Beak Blog Reviews
| | | | | | |
| --- | --- | --- | --- | --- | --- |
| | 7/19/2018 | | Out For Dinner At 4550 Miles From Delhi, Nottingham | | View |
News Articles
We have no news articles for 4550 Miles From Delhi yet
The Chatterbox
4550 Miles From Delhi has not been mentioned in the Chatterbox yet
Award Badges
4550 Miles From Delhi has not been awarded any badges yet
Find out more about my Award Badges
Menus
We have no menus for 4550 Miles From Delhi Yet
Photographs
We have no photographs for 4550 Miles From Delhi Yet