Wyes Waters Tea Room
Wyes Waters Tea Rooms is located in the heart of Bakewell just off Granby Road. We took over the business in April 2013 following an extended period living in both London and Thailand. We are both originally from Derbyshire and it has been a dream of ours to own a business like this.
We serve a large range of hot and cold drinks including traditional loose leaf teas and fruit teas and Pollards ground coffees served in our signature cafetieres.
We have a large, all day menu which includes full English breakfasts, homemade soups and quiches, hearty lunches such as steak pie and vegetables, snacks like toasties and jacket potatoes and a delicious selection of desserts. We also have daily specials.
The Sticky Beak Blog Reviews
We have not reviewed Wyes Waters Tea Room yet
News Articles
We have no news articles for Wyes Waters Tea Room yet
The Chatterbox
Wyes Waters Tea Room has not been mentioned in the Chatterbox yet
Award Badges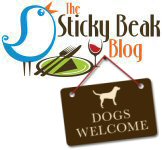 Find out more about my Award Badges
Photographs
We have no photographs for Wyes Waters Tea Room Yet