The Gate Inn
The Gate Inn is a family friendly pub and restaurant situated in the heart of the picturesque village of Tansley. This well-loved, popular, free house has undergone an extensive renovation, inside and out, bringing it back to its former glory as the central hub of the village.
Our lounge area is a perfect rest stop for a cosy drink by the log burning fire in the winter, as well as a cool spot to get out of the sun in the summer, with our free Wi-Fi you could be here for hours. The bar has been extended so it now spans over two rooms reducing queue sizes at the same time.
Behind the bar we serve a range of drinks from the popular hand pulled real ales to prosecco by the mini bottle. We have six real ale pumps featuring both national and local favourites. We serve four lagers, ciders and bitters also on tap as well as bottled drinks too. We have an extensive wine list including wine by the glass or by the bottle.
The Sticky Beak Blog Reviews
8/20/2023
A Post Holiday Dinner At The Gate Inn In Tansley
View

---

2/9/2023
Dinner With Friends At The Gate Inn In Tansley
View

---

1/2/2017
Bank Holiday Lunch At The Gate At Tansley
View
News Articles
We have no news articles for The Gate Inn yet
The Chatterbox
The Gate Inn has not been mentioned in the Chatterbox yet
Award Badges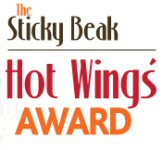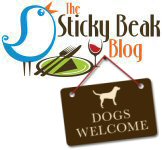 Find out more about my Award Badges
Menus
9/7/2023
The Gate Christmas Day Menu
View

---

9/7/2023
The Gate Christmas Fayre Menu
View
Photographs