Out For Dinner At Revolucion De Cuba, Nottingham
---
Published On Sunday 21 Oct 2018 by Sticky Beak
See Recent Dining Out Reviews | See All Recent Reviews


One of the things I love about Revolucion De Cuba (RDC) is the buildings they choose as their venues; Nottingham's RDC is housed in a massive former hotel. The character of the building is evident in the high ceilings, arched doorways, sweeping staircases, and the corridors that wind like rabbit holes. His Nibs and I have visited several Revolucion De Cuba's and one thing they always get right is the seamless blend of the venue with their signature Cuban decor; you get the sense of history combined with the relaxed but upbeat vibe.
Kirsty had invited us over to check the Nottingham RDC out, but she wasn't there when we visited so it fell to the lovely Bronte to host us – and she did a cracking job! The Man Bird and I had a fab corner table and I settled into the banquette seat strewn with plump cushions, leaving His Nibs to have the chair; you snooze you lose, fella! Clearly Bronte had got our vibe straight away, and recommended the Flamingo-bedecked Pina Colada for me, and the Nuclear Zombie complete with flashing glass and Candyfloss top for Him.




Nibbling away on some fabulously crunchy Nachos, fresh Tomato Salsa, and the glorious delight that is RDCs Guacamole, we began to have a nosey at the menu. On our visit to Newcastle's RDC we discovered the Chorizo Croquetas and they were so good we decided to have them again, along with Pork Belly Skewers and Cheeseburger Tacos for our starters.

Live music is a signature feature of Revolucion De Cuba, and here at Nottingham we were being treated to some rather smooth male vocals crooning a variety of up-tempo songs. The midweek crowd were clearly enjoying it too; plenty of applause and a few woops of appreciation punctuated the atmosphere between songs.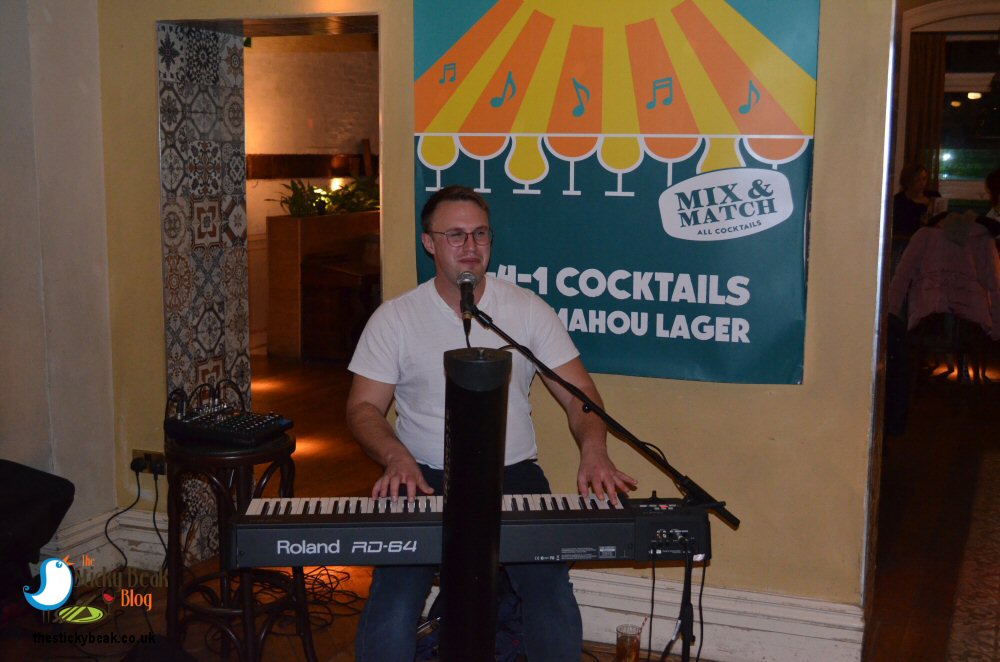 It wasn't long before we were munching away on the trio of Tapas, sighing happily with enjoyment. I have had a long-standing love affair with Revolucion De Cuba's Rum Sauce since Laura at Derby RDC introduced me to it many moons ago! Bronte had popped a fresh bottle of my beloved on the table, so I smacked the bottles bottom (gently, of course!) and released a vermillion lake onto my plate, ready to dunk all manner of morsels into it.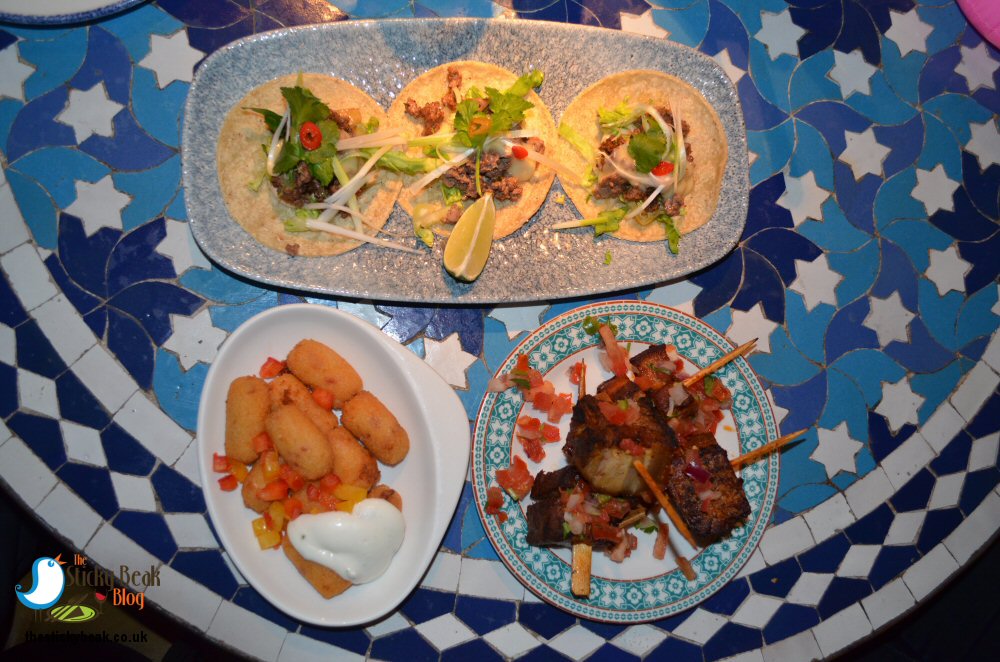 The addictive Pillows of Nom (a.k.a Chorizo Croquetas) were soon swathed in this wonderfully punchy sauce, along with the Garlic Aioli that comes with them. My taste buds were swooning with joy at all the rich, vibrant flavours that washed over them. His Nibs and I both love the crispy outer of the Croquetas and the way they yield to reveal a cloud-soft Potato and Chorizo centre.




Three beautiful little circular Corn Tortillas held mounds of seasoned Minced Beef topped with melting Manchego cheese and strips of Spring Onion. The Cheeseburger Tacos are absolutely banging, there's no getting away from it. Cutlery was abandoned and the Tortillas quickly rolled up to make them easier to chomp on; I have my own technique for eating them with minimal mess, it's not pretty or graceful (no surprise there!) but it works. Not that it matters if you make a mess and get your fingers smeared with food, there's wet towels in sachets for you to use kept with the napkins and cutlery.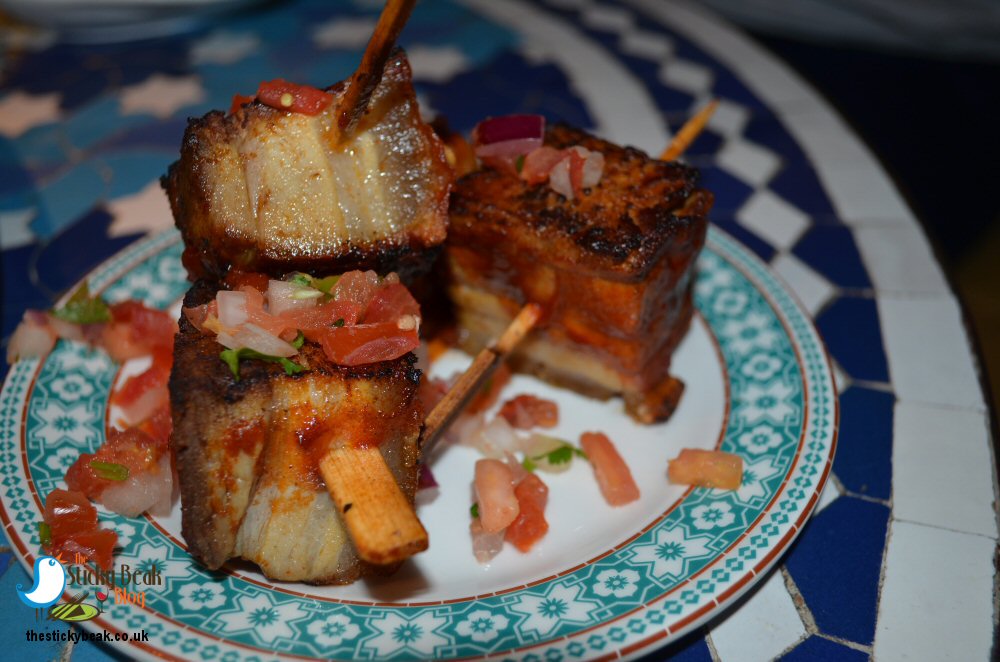 I'd forgotten how good the Pork Belly skewers are! Thick cubes of dense textured, creamy tasting Pork are popped onto wooden skewers and roasted with RDC Rum Sauce (yay!), then topped with Spring Onion and fresh Herbs. I squeezed the fresh Lime wedge over them to ramp up their piquancy, my eyes squinting as the citrus note hit my palate!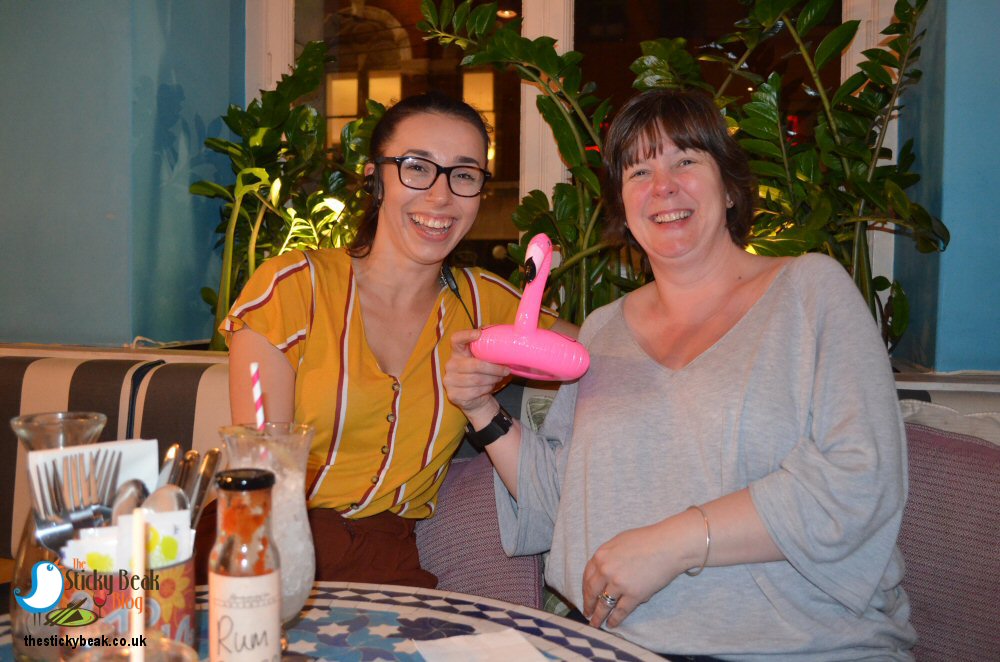 For our mains we chose the Grilled Swordfish, a newcomer to the RDC menu (me), and the returning favourite – The Chicken Enchilada – for The Boy Wonder. I opted to have the Zesty Rice with my meal, but there is also Crispy Patatas if you prefer. No meal is complete without a couple of sides, and again remembering our Geordie experience, we had the Cajun Cream Fries and some Padron Peppers. We sipped at our glasses of iced water that Bronte brought over with our initial drinks, taking in the birthday celebrations from the nearby table.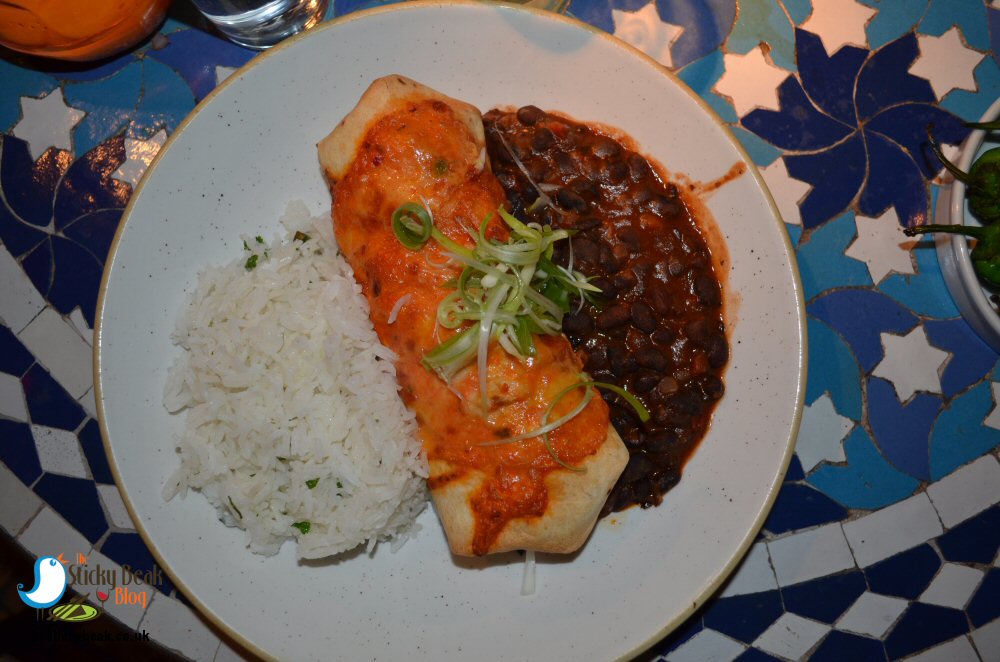 When the meals came out I couldn't help but chuckle at His Nibs' face; clearly he'd forgotten just how huge the Enchilada is! A large flour tortilla is crammed to the rafters with Cajun Chicken, charred Onions, mixed Peppers and refried Beans, then topped with Cuban Cream sauce and Chilli Cheese, baked in the oven and then garnished with Sour Cream and Pico de Gallo. One side of the Enchilada is Zesty Rice; the other has a sea of Spiced Black Beans, so it's a real belly busting dish this one! All the components of the Enchilada are nicely balanced for taste and texture, and the Pinto Beans (as a friend of mine in Texas would call them) had a fab smoky note to them that evokes scenes of Rancheros around the campfire.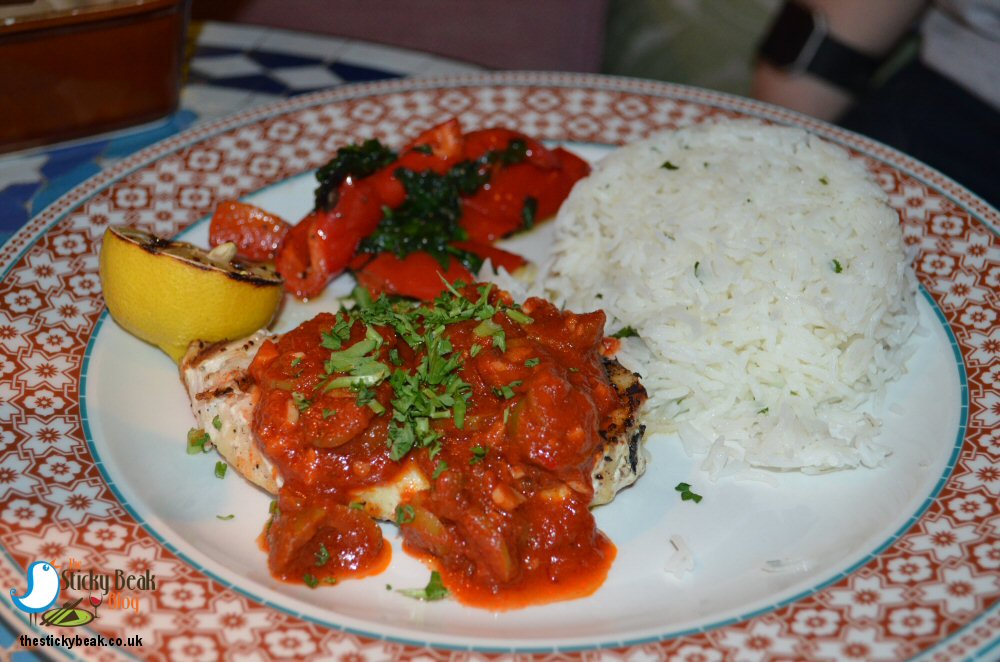 My Swordfish was a lovely thick steak that had been cooked to perfection; no dryness here, just lovely moist fish. The accompanying Tomato, Salamanca Olive and Garlic sauce was wonderfully spicy and piquant, but still managed to respect the natural sweetness and delicate nature of the Swordfish. Slices of sweet roasted Red Peppers and wilted Spinach lightened the dish, as did the fluffy herbed rice.




The Cajun Cream fries were just beyond; gorgeously crisp on the outside and nicely seasoned, then topped with a gently spicy, creamy sauce and finely chopped onion. If you fancy something a bit more than plain fries, but don't want them drowning in cheese or sauce, then these bad boys will be just the ticket for you.

Charred Padron Peppers are a classic Tapas dish; simple but tasty. At Revolucion De Cuba, Nottingham, Chef delicately blisters the skin and then seasons the Peppers with flakes of Salt. The result is a killer combo of sweet and salt that really makes your taste buds sit up and take notice.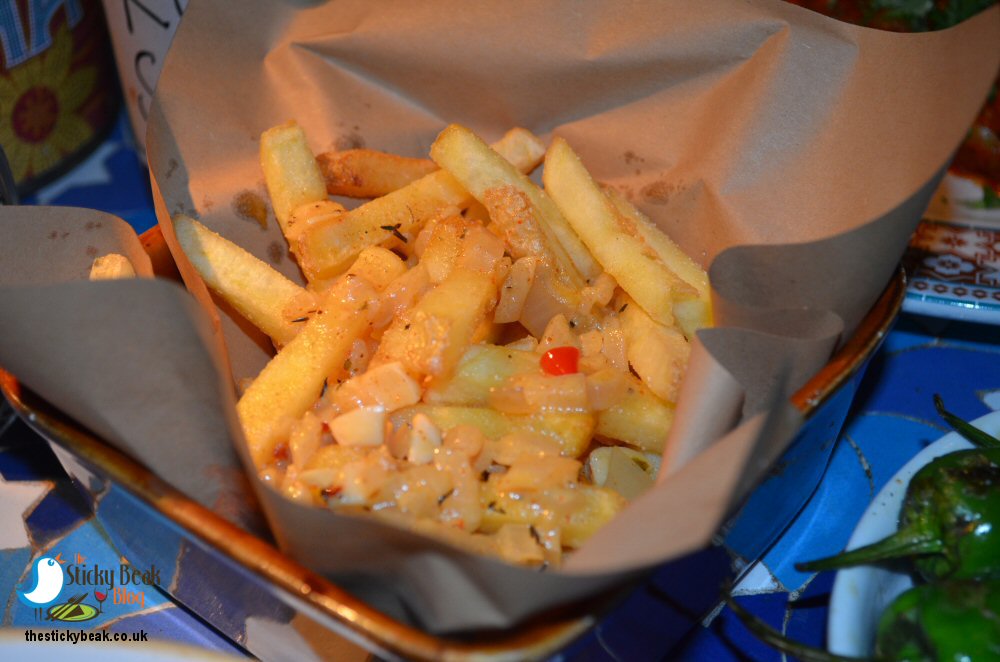 Bronte came over to refresh our drinks; I had a Super Stoked Cherry Coke and The Man Bird had a Lavender Lemonade – he was driving. If you've never had one of these cocktails before, you so need to try one! I loved its fruitiness and its top of Cherry Sorbet and Maraschino Cherries was gorgeous to look at. Watch out though; its innocent fruity notes belie its potency! The tartness of the Lavender Lemonade was unexpected, but not unpleasant; it refreshes you beautifully, and the floral hint from the Lavender is lovely too.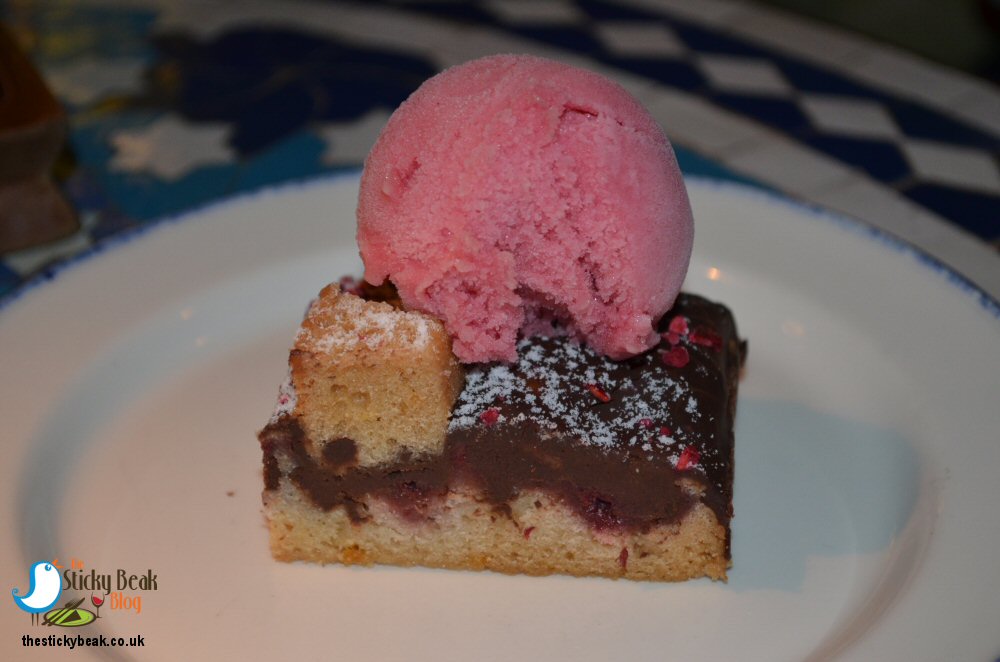 As you know, I've been sampling vegetarian and vegan dishes recently; not intentionally as a diet choice, but just because I fancied them. RDC have a vegan dessert – the Chocolate and Raspberry Slice. This temptress is a Coconut and Raspberry bake topped with rich Chocolate and served with a Raspberry Prosecco Sorbet, and I have to say it's delish! Texture-wise it's denser than a standard cake, but it isn't dry in the least. The Chocolate layer is deep and dark, making it incredibly rich and indulgent; it was nice therefore to have it with a lighter, not-so-sweet partner, the zingy Raspberry Sorbet. Pieces of freeze-dried Raspberry really ramped up the fruit factor – their taste is uber-intense!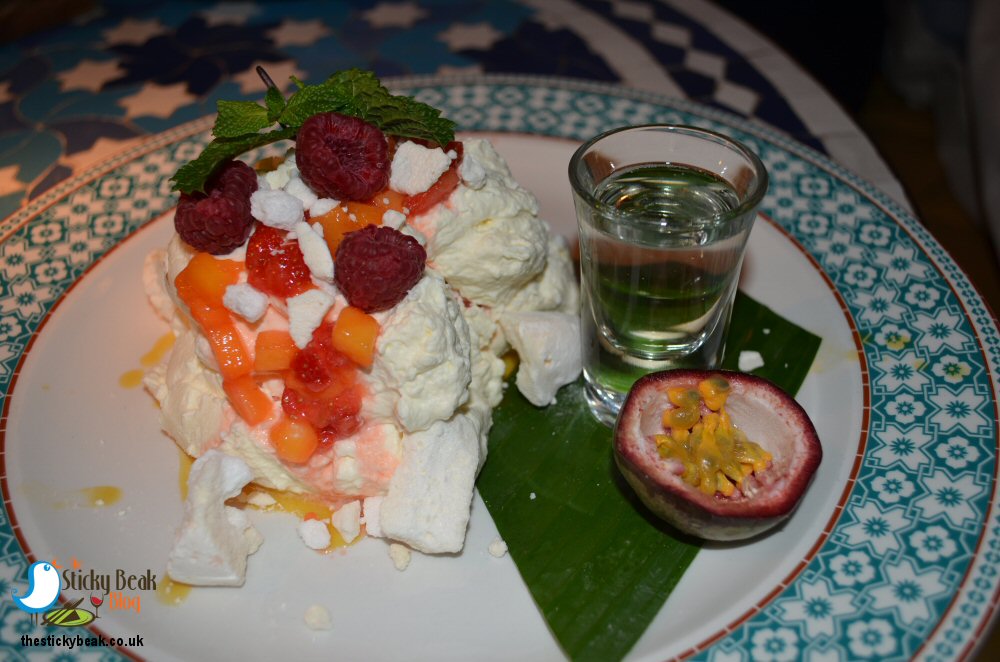 The Man Bird is a monkey for choosing Pavlova whenever he sees it; I think he gets a perverse kick out of enjoying something which I love, but doesn't like me! Revolucion De Cuba have got a Pornstar Pavlova on their dessert menu now, and it is a real bobby dazzler.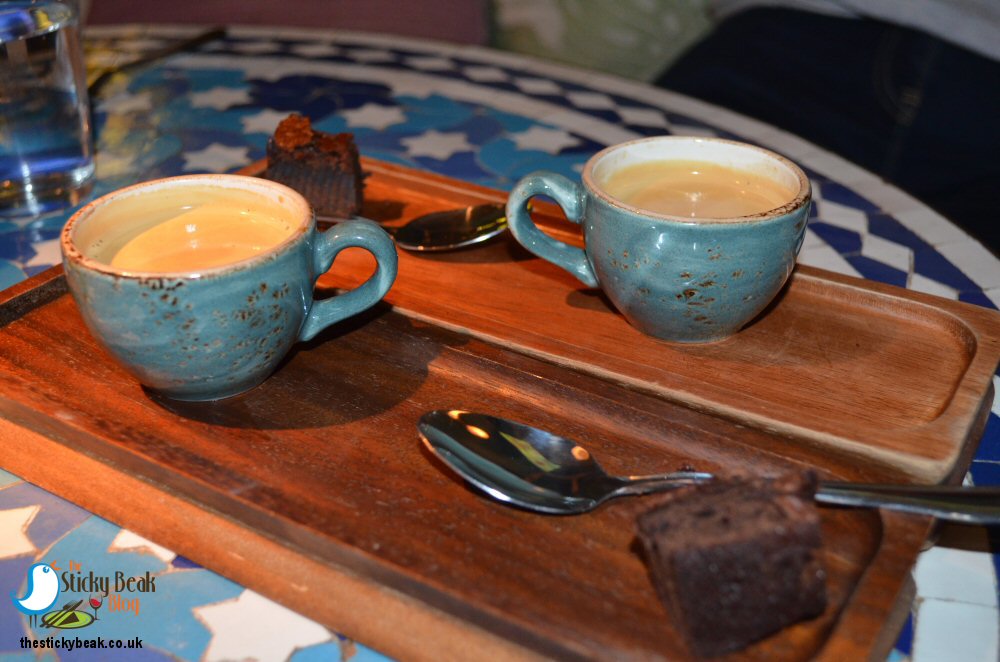 A mountain of Prosecco-whipped Cream is mingled with pieces of feather light Meringue, Mango and Strawberry Salsa, Passion fruit and Blackberries (substituted for Raspberries on this occasion), and believe me, there is enough to feed a whole army! There is even a shot glass of Prosecco on the side for you to indulge in – yaaaaas.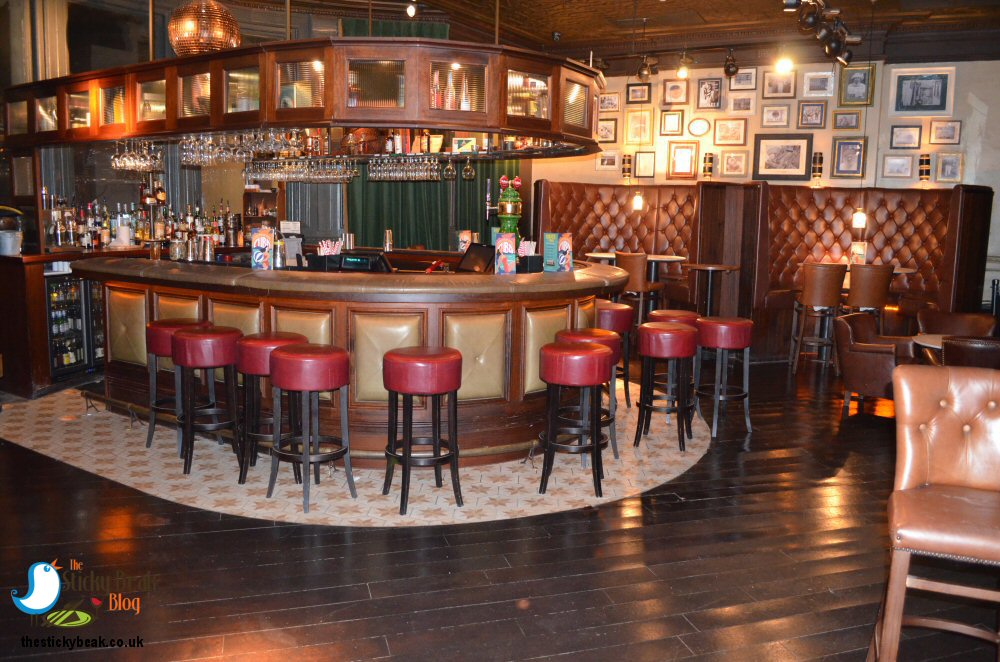 To round things off we had a couple of Cafe Cubano's; Espresso coffee brewed over Demerara sugar to give it a delicate sweet roundness. Each coffee comes with a chunk of RDC's signature gooey Chocolate Brownie, another of my not-so-secret addictions!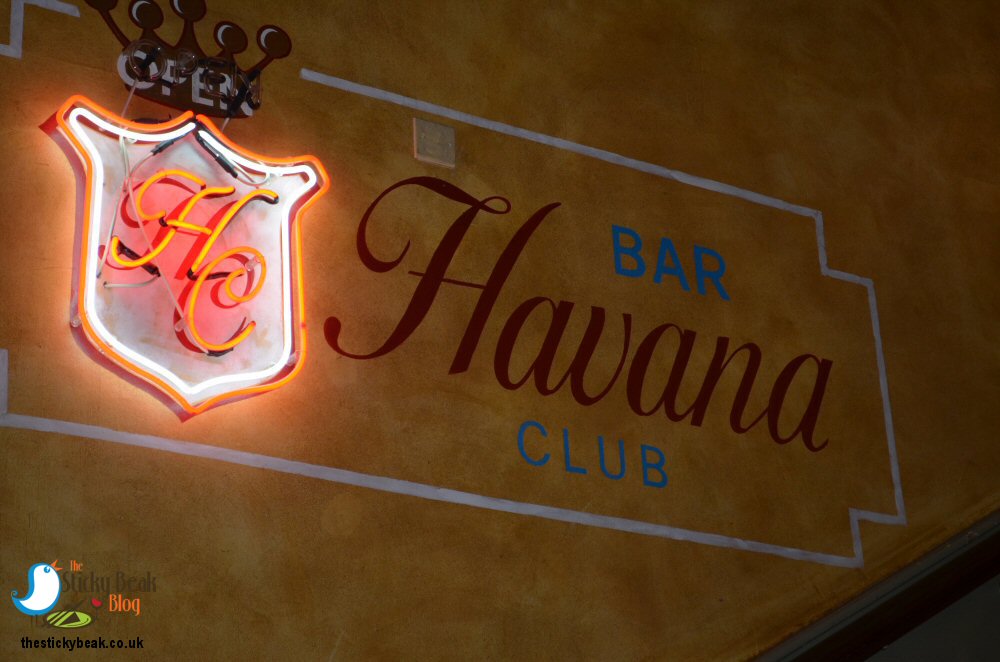 We had a fantastic time at The Revolucion De Cuba venue in Nottingham; if you haven't visited before, it's well worth going and checking it out. Hot Wings awarded here most happily; thank you Bronte for taking such good care of us.
Some form of incentive was provided to visit this venue
read more