Lunch At Jack Rabbits In Derby
Published On Sunday 4 Mar 2018 by Sticky Beak
See All Recent Reviews
JACKRABBITS CLOSED IN 2018
The Man Bird and I were staying in Derby at the weekend, having a night away from the nest; we decided to get into the city early, do some shopping, take in the scenery and have a spot of lunch. Located at the top of St Marys Gate, Jack Rabbits gives you a fantastic view of Derby Cathedral - you have to gaze skywards to see the top - it's huge! Just across (and down) the road is Rowley's, home of an impressive Gin collection and some rather tasty nibbles, hopefully we would have time later in the evening to go there and say hello to our friend John.
As you walk through the door at Jack Rabbits you get a smile from the staff, and there is a very relaxed, friendly vibe to the place. Its corner spot, and huge windows mean that you can indulge in some serious people watching whilst you drink and/or dine there, which is exactly what I did as I settled into a comfy sofa!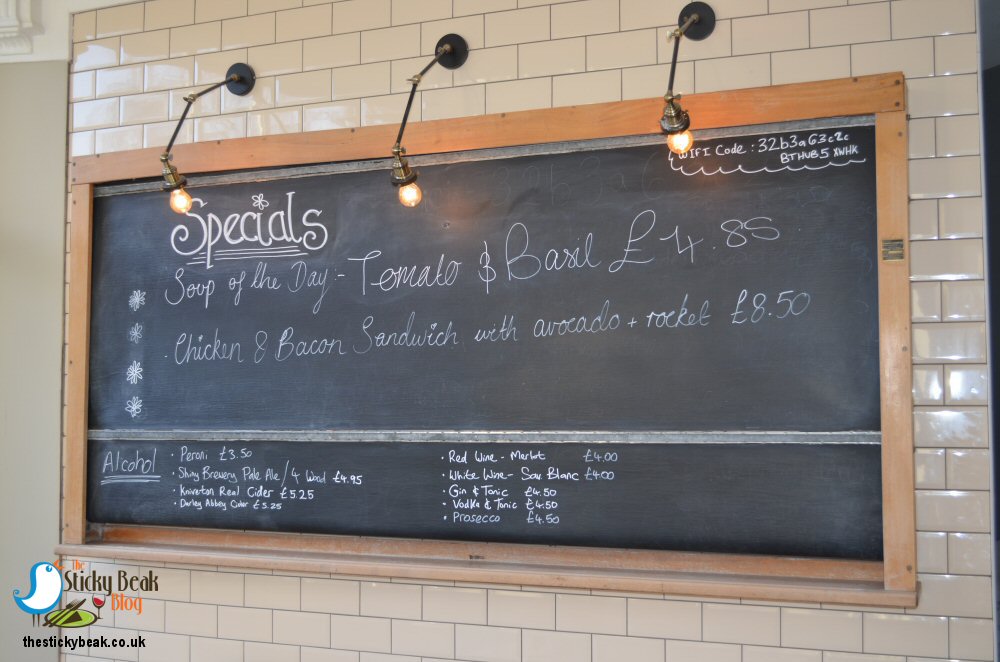 There is a lovely choice of food on offer, as well as a daily specials board, and there were so many dishes I could've had; being conscious of the fact that I was having a three course dinner that evening, I opted for the New York Deli Bagel. His Nibs fancied the Swedish Potato Pancake, and we both had a black coffee.


It wasn't long before our food was brought out to us and we tucked in. My deli bagel was absolutely packed to the rafters with tasty Pastrami meat and mild Swiss cheese, so much so that I cut it in half to make it more manageable!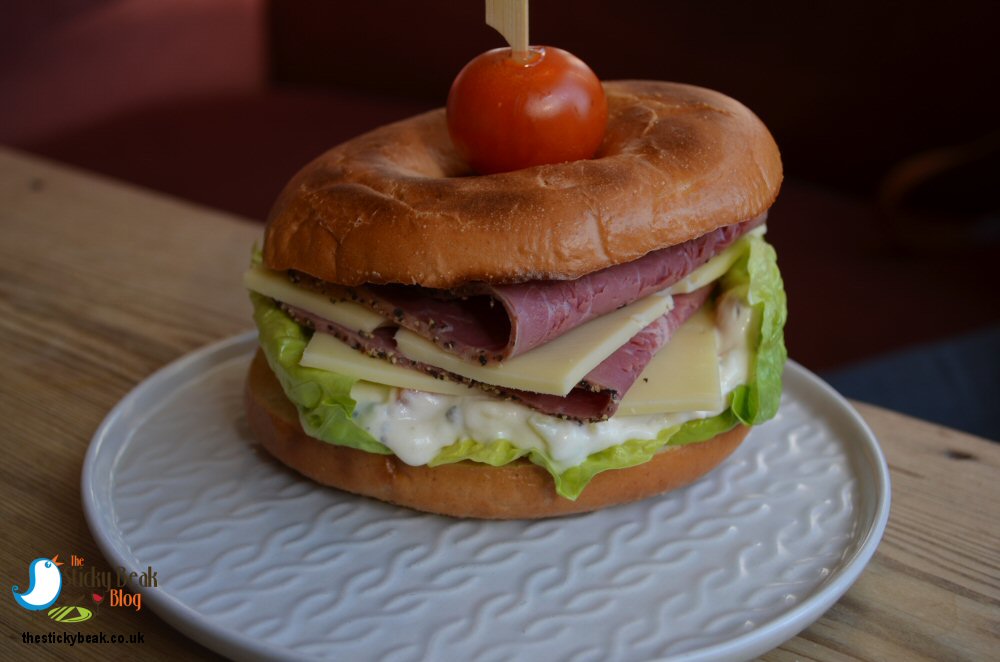 There was a crispy lettuce leaf to give a contrast in colour and the creamy Russian salad was lovely; potato based but with other veggies in too and slightly different seasoning to regular potato salad. I know they're not to everyone's liking, but the baby pickled Gherkins were crunchy and tangy and I relished their taste and texture. I knew I'd eaten the bagel – for a lunch item it was incredibly filling, yet I didn't feel stuffed and at risk of slipping into a food coma.


The Man Birds' Swedish Potato Pancake was presented in a deep bowl, and really did look gorgeous as it was placed in front of him. A deep bed of mixed leaves including radicchio, endive, and rocket provided the perfect base on which to place the thick round of lightly cooked Potato pancake. His Nibs said the pancake was lovely and warm with a nice, light seasoning to it as he tucked in. The poached egg had the most vibrant, sunshine-hued yolk that oozed temptingly over the pancake when it was cut into; its creamy richness worked very nicely with the potato.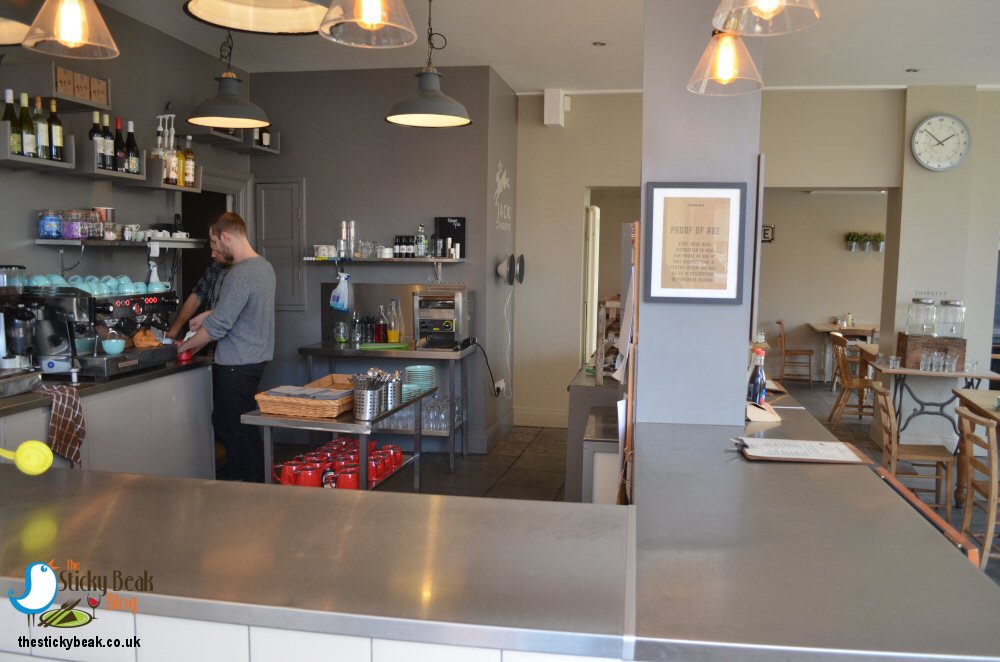 The mix of leaves gave a slight bitter note to the meal, stopping it from just being one dimensionally creamy – clearly, its overall impact in the mouth had been given some careful consideration. Another thing provided by the leaves was crunch and texture, always something to be appreciated in the mouth. Both of us were happy with our choice of lunchtime morsel; they were filling, but not heavy on the tummy. "Pleasingly replete" is how The Man Bird put it and I think that sums it up perfectly.


Jack Rabbits serve a jolly nice bean too; our coffees were a splendid accompaniment to the food. If you're not used to city prices, you might think it's slightly over-priced, but given the quality and quantity of the food we were served I would say that it's spot on. The standard of service is also excellent, again it's something that can make or break your enjoyment of a venue, so I think it worth paying a little more to be relaxed and happy.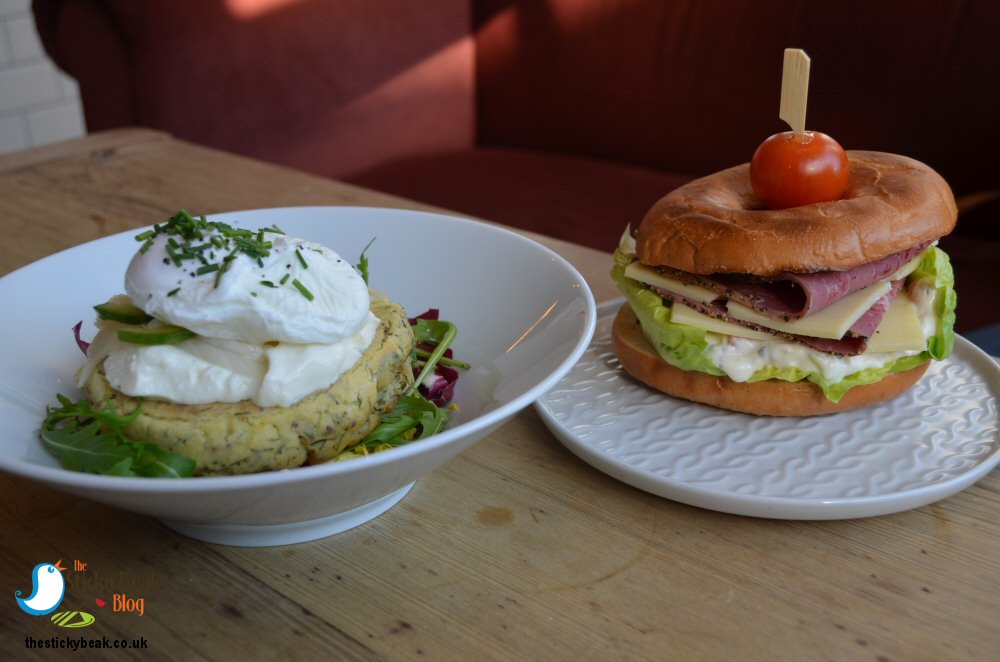 If you get chance to pop in to Jack Rabbits you won't be disappointed – Hot Wings deserved here :)
No incentive was provided to visit this venue
read more