Our Last Day In Niagara Falls And A Visit To Marineland
---
Published On Monday 17 Jul 2017 by Sticky Beak
See Recent Holiday Reviews | See All Recent Reviews


My flock kicked off our last day in Niagara by paying IHOP another visit for breakfast, this time with The Chick in tow. His Nibs had the breakfast sampler again and I had the double blueberry pancakes because I'd really enjoyed them so much before. Chickadee spotted the red velvet pancakes straightaway, so that was her sorted and fresh orange juices all round completed the order.
With our hunger satiated it was off to Marineland for our final adventure of the holiday; feeding the Beluga Whales. Ann Marie Rondinelli (Marineland's Marketing Office Manager) had very kindly given us complimentary entry to the park and the Beluga feeding experience, and her team at guest services soon had us sorted and on our way.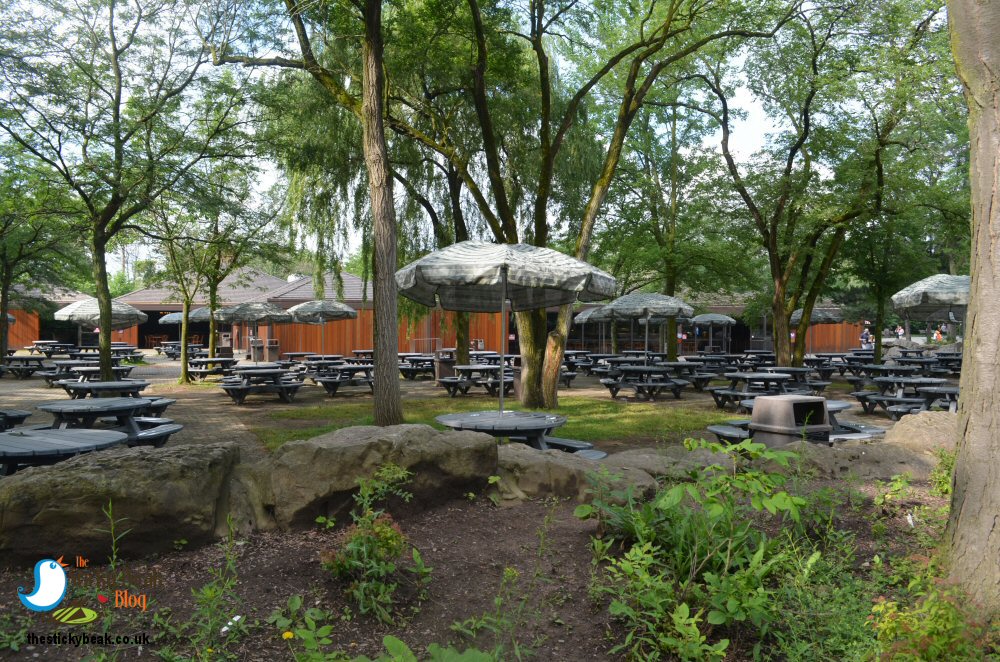 As we were walking around what struck me was the beauty of the landscape; trees, shrubs and bushes were kept as natural as possible very much like Centerparcs do in the U.K. A variety of children's rides were dotted around and even early on there were kids and parents enjoying some family fun together.
We stopped at Friendship cove to observe the Belugas and Orcas as they swam around waiting for their breakfasts. A few minutes later we arrived at Arctic Cove where the Beluga Feeding experience takes place. A lovely young lady talked to us about the Belugas at Marineland and said that our ones were a Mum and her calf; the calf was very cute and tried very hard to have the fish that was meant for his Mum - greedy monkey! We had to sanitise our hands before we could touch the Beluga, and I was pleased to see their welfare was priority for their handlers.
Having completed our amazing feeding experience with the very friendly Belugas we walked across the Fish feeding lake. The fish in here were huge, and I mean massive! They lazily came up to the surface to see if we, or any of the other families present, had any treats; the young children were fascinated by them and it was great to see the wonderment on their little faces.
As we walked by the fish feeding lake we came across the Sky Screamer ride, which basically is a cage that takes you up to the top of a very tall tower before you descend at some considerable speed. There were already a couple of adventurers "enjoying" this experience; I like to keep my feet on Terra Firma so skipped this attraction.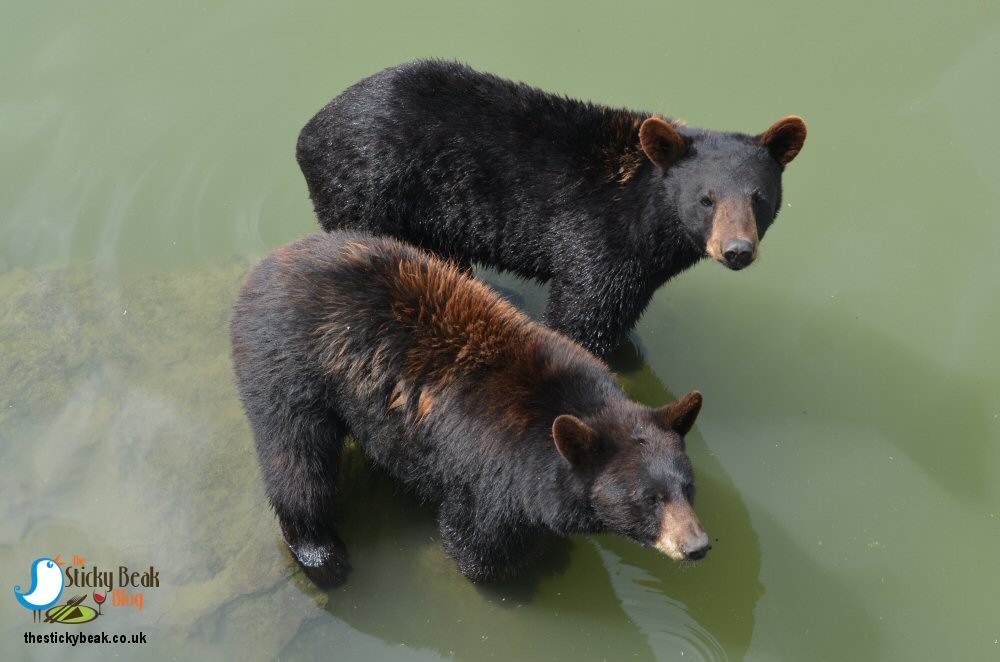 The Bears all had the right attitude to life; they were either asleep on the rocks in the sunshine, having a lazy swim in the lake, or playing with their mates. "Hakuna Matata" seemed to be their mantra and who can fault them?
It seemed as if the Red Deer had caught this laissez-faire attitude too as they were all lying down in shelter from the sun or munching away on some forage with their tails flicking back and forth.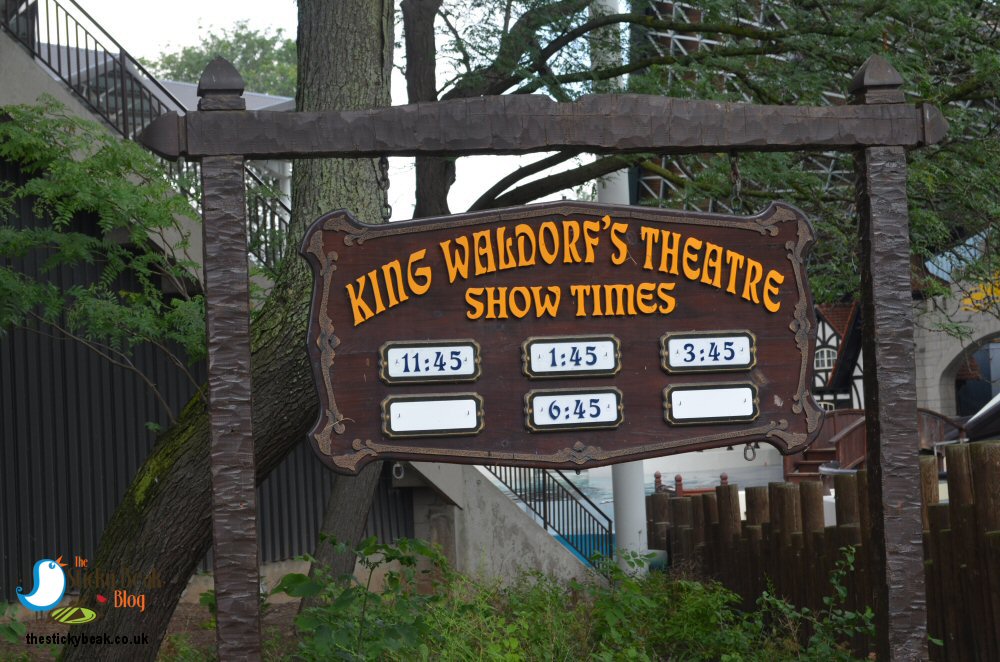 We had a lazy walk back towards the park entrance and caught the show in the King Waldorf Stadium; I know everyone "ooh's and aah's" at the Dolphins jumping but it was the cheeky Sea lions that stole the show for me. They were absolutely full of beans on this occasion and channelled this into their ball throwing and catching, as well as having a bit of fun with their trainers and each other.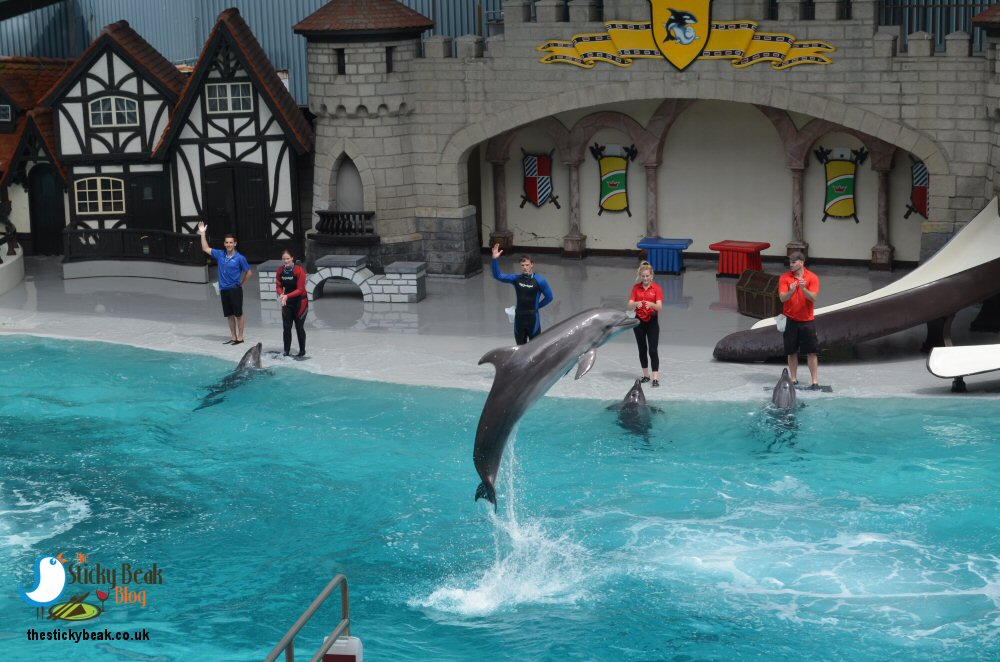 It was a shame that we had to cut our visit short and leave at lunchtime due to our airport transfer time, Marineland is somewhere that warrants a full day in it. All I can say is that the short amount of time we had there was brilliant and if you get chance to visit it yourself it's well worth it.
Thank you so much for arranging this wonderful time for us Ann Marie, we had a great time thanks to the friendliness of your staff and the amazing environment that is Marineland :)