A Quick Lunch At Louby's, Alfreton
---
Published On Friday 16 Dec 2016 by Sticky Beak
See Recent Dining Out Reviews | See All Recent Reviews


Never let it be said that I'm not a modern, multi-tasking little Birdie. Today, I really needed to go into Alfreton to pay for my Christmas Cheesecake that I have on order from Louby herself; if you haven't tried her cheesecakes for yourselves you really are missing a trick, they're a-maze-balls! Anyhow, The Man Bird decided to come along and we ended up having a cheeky bite of lunch.
There were already a lot of tables taken, and a couple more had reserved signs on them, but luckily Louby's has plenty of seating and we comfortably managed to find a table on the upper level. As well as the regular menu, there is currently a festive menu to choose from as well, but on this occasion we just opted for a couple of toasted sandwiches. I had the Blue Cheese and Cheddar toastie on brown bread with a side salad, and His Nibs had the Cheese and Bacon toastie on white and swapped the salad for chips (hence his family nickname of Salad dodger!).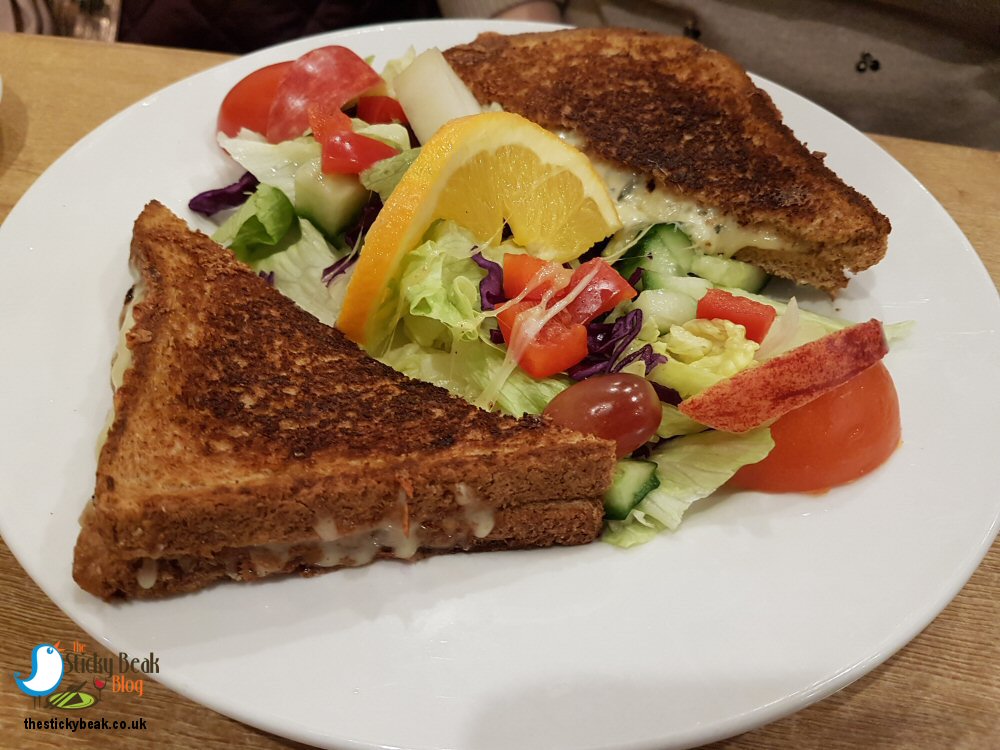 The decorations look absolutely smashing I must say, and there was a lovely happy vibe in the premises, in no small part due to the staff themselves with their festive hats. We sipped a couple of Latte coffees as we waited for our lunch to arrive, and we didn't have long to wait. Loubys Mum, Josephine, was toiling away in the kitchen with Louby and Paige, leaving Loubys Dad to mingle with all the customers spreading his own brand of Christmas cheer.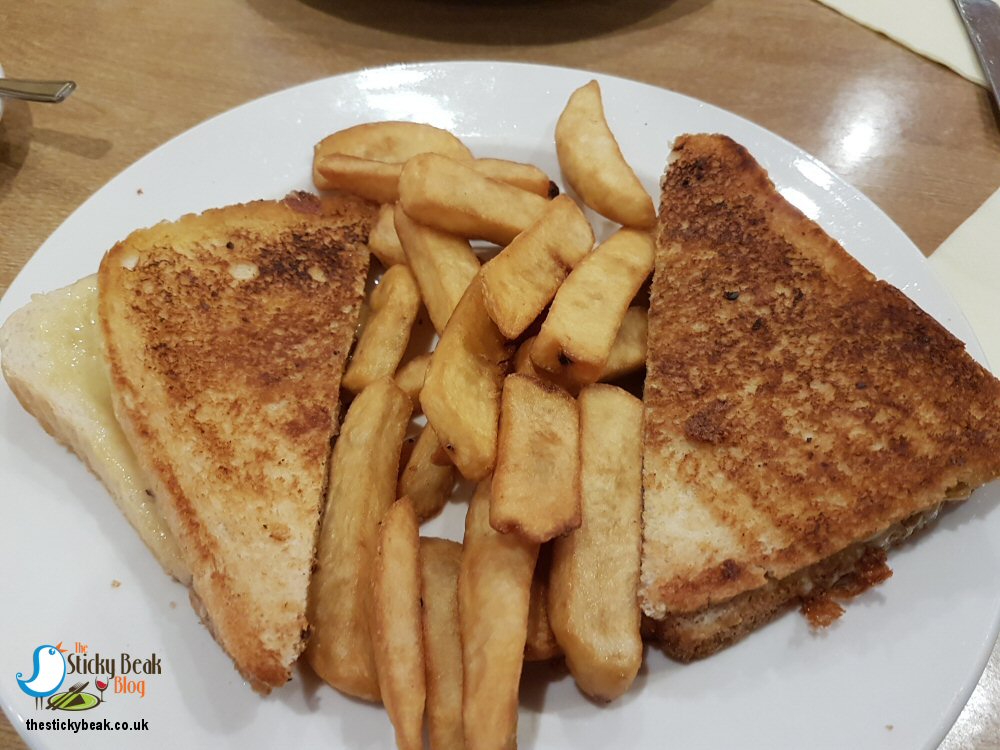 My toastie was chockablock full with cheese and it was oozing temptingly out of the sides; there was a great balance of the two cheeses and the salad was delicious. In addition to the usual Lettuce, Tomato and Cucumber there was also red grapes, apple and melon in there and it was a lovely refreshing morsel to enjoy. I managed to pinch one of The Boy Wonders chips, and it was piping hot and nice and crispy outside, and not greasy at all. This toastie was also rammed full with filling and was spilling out from between the bread slices.


Before long there were two empty plates in front of us and we were jolly happy to have had such a great lunchtime treat. We parked across the road in Tesco's car park, a mere 100 metres away, as we needed to grab a few bits there too.
If you haven't visited Loubys before, I can heartily recommend it to you dear reader. The food is cooked fresh to order and is very reasonably priced; you also get a good portion size for your money. Festive Hot Wings making their way over to Louby and her lovely team :)
No incentive was provided to visit this venue
read more